Best New Art: Pablo Picasso, Nobuyoshi Araki, POW! WOW! Hawaii 2018 & More
Including a double-solo show featuring iconic street artists, Dalek and Buff Monster.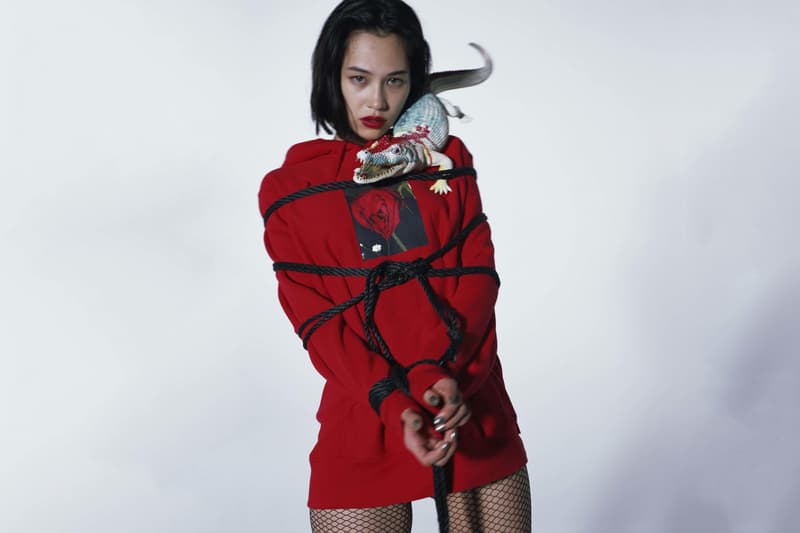 Portraits have been utilized for the past five hundred years, spotlighting an artist's desired subject that is either drawn, painted, photographed, or sculpted. From Titian of the Renaissance era to Ai Weiwei of today's selfie-obsessed society, the artistic concept has greatly evolved with artists creating portraits in a number of unconventional ways. One example is renowned street artist Vhils who challenges the medium with his relief portraits and billboard cut-outs using recycled materials. Another is legendary photographer Nobuyoshi Araki who continues to push the genre of erotica with his sexually explicit visuals. As a whole, the practice allows artists unlimited creative freedom where their chosen subjects in an art translation don't even have to resemble themselves at all.
Peruse new works that depict varying portraits below and find current as well as upcoming shows from across the globe.
Sotheby's London to Auction Rare Pablo Picasso Self-Portrait
Sotheby's London is planning to auction a rare self-portrait by legendary artist, Pablo Picasso. Titled Le Matador, the painting portrays Picasso dressed as a bullfighter while brandishing a sword as if it were a paintbrush. This marks the first time the piece will be sold for auction with an estimated sale of approximately $20-25 million USD. Le Matador will be exhibited in Sotheby's Hong Kong, Taipei, and New York before hitting the block in London this February 28.
Sotheby's London
34-35 New Bond St
Mayfair, London W1A 2AA
UK
Visit Sotheby's official website to learn more about the upcoming auction.
The Museum of Sex to Spotlight Nobuyoshi Araki's Erotic Photographs
The Museum of Sex in New York City is set to launch a retrospective of iconic Japanese photographer, Nobuyoshi Araki. Titled "The Incomplete Araki: Sex, Life, and Death in the Work of Nobuyoshi Araki," the extensive showcase will spotlight over 150 prints, 500 polaroids, as well as 400 books reflecting on erotica, self-portraiture and controversy. The exhibition will be open to the public starting February 15th up until August 2018. Visit the Museum of Sex's official website to learn more.
Museum of Sex
233 5th Ave
New York, NY 10016
POW! WOW! Hawaii Festival Is Launching in Just a Few Days
World-renowned street art festival POW! WOW! Hawaii 2018 will commence in Honolulu this February 10th up until the 17th. The event's roster is comprised of over 50 local and international artists. One of the major highlights is Daniel Arsham hosting a creative discussion at Lana Lane Studios. Not to mention, the Honolulu Museum of Art will curate a new exhibition and Detroit's 1xRun is set to launch a print show. View the full schedule at POW! WOW! Hawaii's official website.
Vhils Launches New "Intrínseco" Exhibit at Galeria Vera Cortês in Lisbon
Vhils recently launched an exhibit at Galeria Vera Cortês in Lisbon, Portugal. Titled "Intrínseco," the show spotlights a set of pieces made using flexible and transparent PVC sheets suspended from the gallery's ceiling. Each piece is essentially a visual montage comprised of portraits, geometric patterns, urban landscapes and signage elements. The exhibit is on view up until March 17, visit Galeria Vera Cortês' official website to learn more.
Galeria Vera Cortês
Rua João Saraiva 16, 1º
Lisboa, Portugal 1700-250
Celebrated Street Artists Dalek and Buff Monster Connect on Double-Solo Show
GR gallery in New York City will present a double-solo show titled "SPACED OUT" featuring celebrated street artists Dalek and Buff Monster. The collaborative exhibit will reveal a total of 16 new artworks such as paintings, editions and installations created by the duo. Collectively, the exhibit aims to immerse gallery-goers into a world of "psychedelic cosmos" with "mysterious characters and mazy colorful shapes," said the gallery in a statement. "SPACED OUT" is set to launch on March 8 up until April 20. Visit GR gallery's official website to learn more.
GR gallery
255 Bowery
New York, NY 10002