Converse to Stop Working With a Number of Independent Retailers
"It could finish some retailers."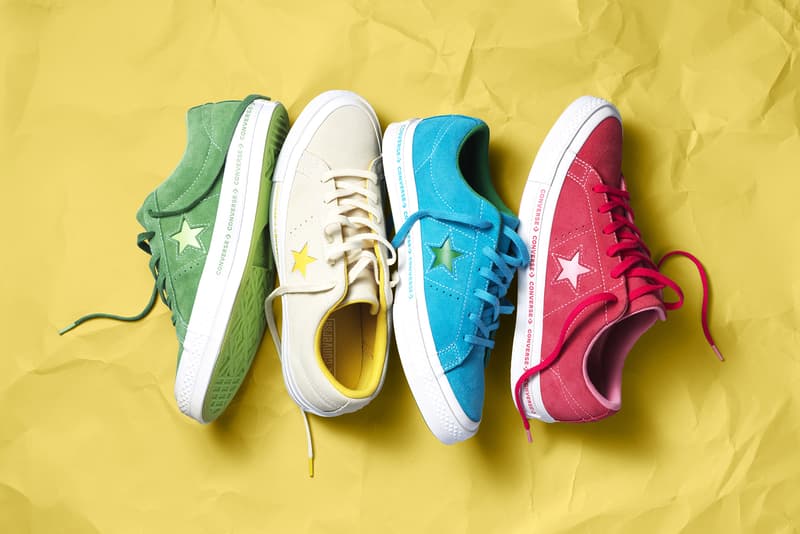 As Drapers reveals, Converse is reportedly ending its accounts and business relationships with many independent retailers. Specifically, UK stores are expected to take the most significant hit, with Converse aiming to change the way it conducts its "distribution strategies." While a "clear explanation" has yet to be made public, Nike — the parent company of Converse — CEO Mark Parker's words from last fall's Investors Day gathering should be looked to for a better understanding of the situation, where he mentions a shift from "undifferentiated" retail channels to more direct-to-consumer measures.
Courtesy of one of Drapers's sources, Converse's message to affected stores has also hit the web:
"After a review of Converse's distribution strategy, we have decided that your business strategy does no longer match with the Converse strategy plans and needs. In this respect we wish to inform you that Converse has decided to discontinue its business with you. The business relationship will terminate automatically on 31 December without further notice being required. We strongly encourage you to already start anticipating this termination in order to successfully continue your business."
For an official press statement, a Converse spokesperson shared the following with Drapers:
"We consistently evaluate our business to ensure we are best serving our customers and ensuring we continue to grow our brand. Part of that decision making is evolving our distribution strategy to better align with today's consumer demand and the shifting state of the retail environment. We are confident that our multichannel product distribution network (which includes retail stores and ecommerce) provides all consumers and communities the opportunity to access and enjoy our brand and footwear, apparel and accessory products."
In response to Converse's decision to reevaluate the way it works with independent outlets, Drapers has gathered quotes from independent retailers being hurt by the move.
"I spend about £25,000 a year with them, so that's £50,000 of lost revenue," shares one of the original piece's source. "People come to my store specifically for Converse, and then when they are here, they pick up other things. It could finish some retailers. Independents have supported the brand for years but they don't care about us."
"It was very sudden and we've been given no clear explanation. We've always had a good relationship with Converse and we've always paid on time," reveals another. "There will be lots of casualties as a result of this – a brand like Converse is a lifeline for many retailers. This is another nail in our coffin, on top of business rates, high rents and discounting on the high street."
We'll keep you posted as more information becomes available. When it comes to Converse's output, the brand has been enjoying a wave of positive press in recent weeks, having unveiled new collaborations with high-profile labels like CLOT and BornxRaised.