What Fashion Insiders Thought About Kim Jones' Final Louis Vuitton Show
We ask the experts about the extravaganza of a finale.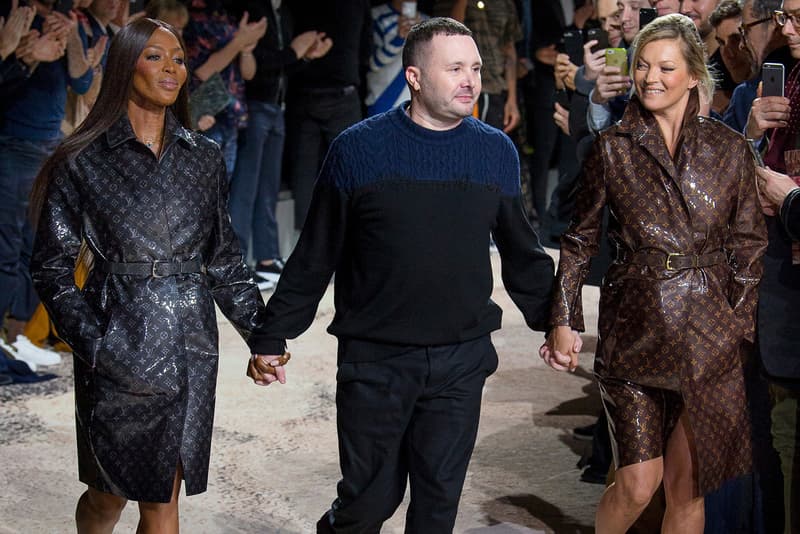 While fashion houses often deal with creative directors playing musical chairs, it was still a relative shock when Kim Jones announced that he was leaving Louis Vuitton. The news also meant that the Fall/Winter 2018 show would be his last, lending the event a certain level of poignancy.
But what did people really think of the show? We spoke to two renowned journalists and a professor of fashion history to get their viewpoints on Kim Jones' last show at the storied house.
Greg Foley, Journalist
"This was a collection that really demonstrated Kim Jones' strengths as a cultural curator, and his ability to present numerous elements in a high fashion context. His pedigree as a cool kid coming up in London at the turn of the millennium and his close connections to the streetwear world have long been known as the key to understanding his style, and with this final collection it feels like he really decided to put that perspective front and centre.
As a tribute to Marc Jacobs' early days at the house, it's strong, and you can see touches of Marc's influence throughout; the clean, tonal palettes in shades of brown, taupe and grey; the "casual" styling of many of the outfits; and particularly the unorthodox use of the Louis Vuitton monogram. Those direct connections are all right there, in Kim's own way.
But I feel like this collection really embraced the current state of fashion. Admittedly, I matured from American streetwear to Japanese labels and then to contemporary fashion, so I could be wrong, but I saw a lot of elements that really tipped their hat to the world of streetwear in its most progressive forms. The welded tape pockets and fluorescent accents remind me of Luke Meier's work with OAMC, the use of elaborate allover prints look like earlier White Mountaineering collections, while the use of two distinct prints reminds me of SOPH. and fragment design, and the typeface of that big, bold typeface on the luggage is best known to most of us as the typeface of many of Nike's most iconic campaigns – as well as the opening credits to Gaspar Noe's Enter the Void.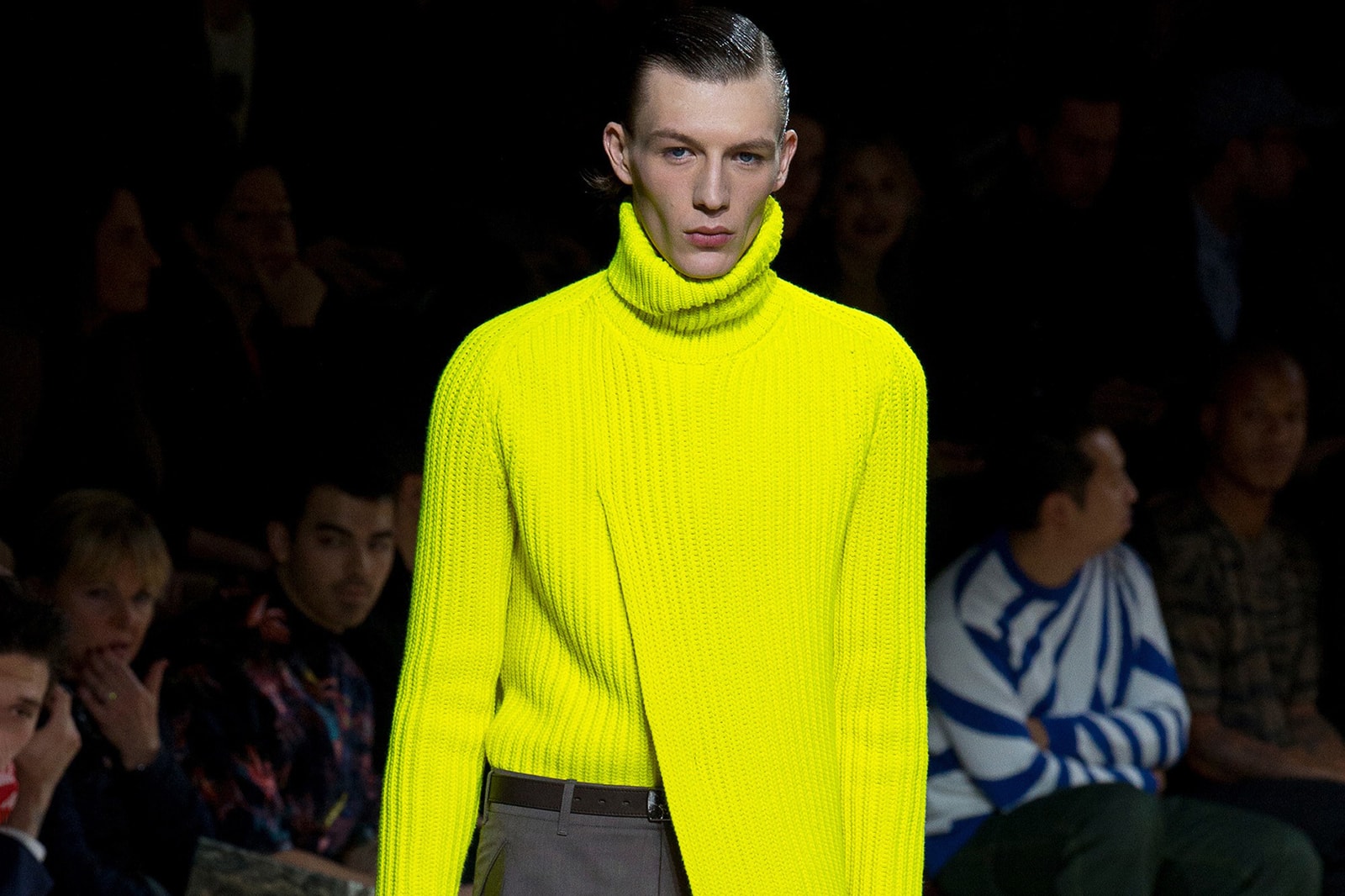 As for those two raincoats worn by Naomi Campbell and Kate Moss, they're outrageous, but very timely in light of Gosha Rubchinskiy's collaboration with Burberry, Alessandro Michele's revival of classic, ostentatious, theatrical Gucci, and of course, Louis Vuitton's own monogram-plastered collaboration with Supreme last year.
Whenever a designer leaves a fashion house, it's not uncommon for them to use their final show as a tribute to the heritage of the label, or as a chance to really express their unfiltered vision; with this presentation, I think Kim Jones has done both."
Angelo Flaccavento, Journalist
"Actually, I found the show to be a bit weak. Designing a collection as a designer who's leaving the house must be strange, I guess."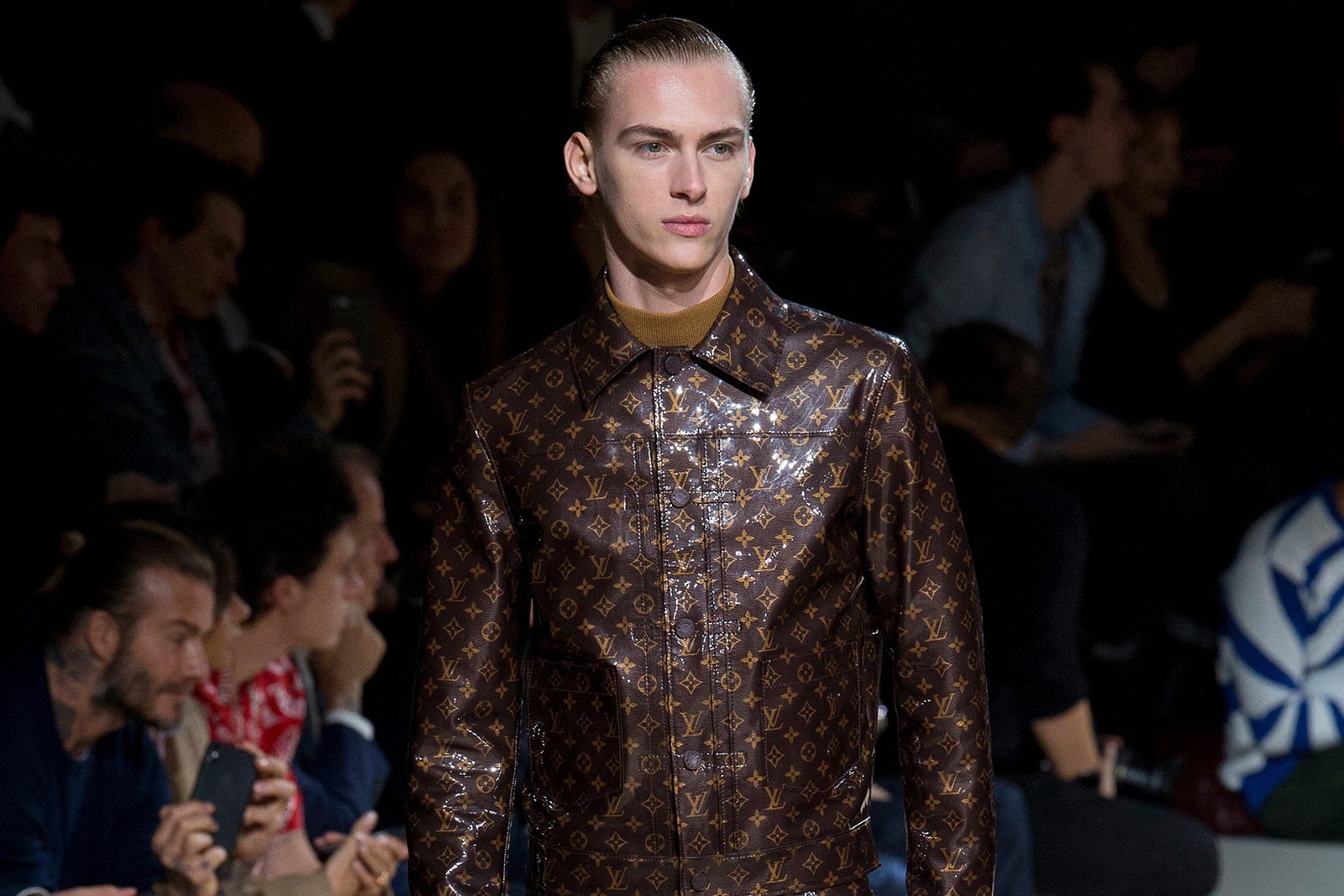 Alistair O'Neill, Central St. Martins Professor of Fashion History and Theory
"The show was a good example of what Jones does very well: directional colour — bright orange, gun metal and rust — with luxury fabrics and finishes, and key items which capture the references of the collection as a whole, namely the V-neck American baseball Tee.
That the monogram two-piece suit on the male model as the final look was stronger than the monogram belted trenches that Kate Moss and Naomi Campbell wore is testament to what Jones has achieved in his tenure at Louis Vuitton."
Agree? Disagree? If you're not sure, you can refresh your memory by viewing the Louis Vuitton Fall/winter 2018 show.