Latrell Sprewell Confirms the Dada Supreme Spinner Is Making a Comeback
And they keep spinning!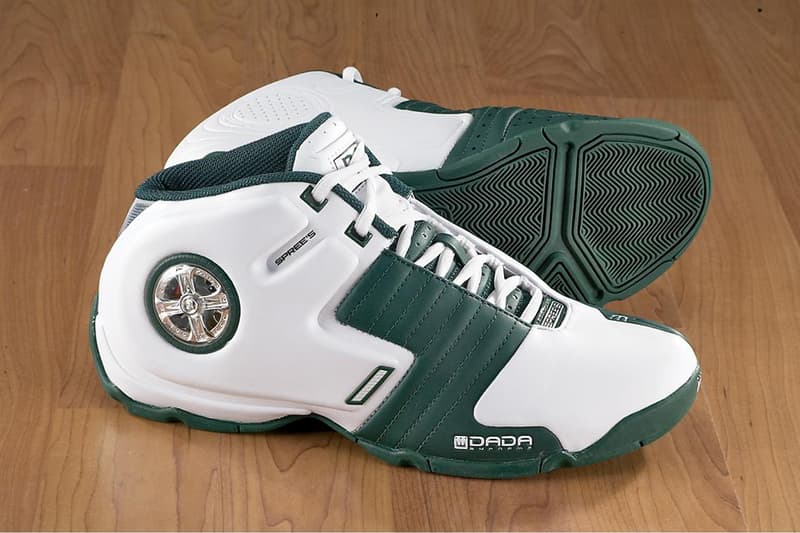 The sneaker world will soon travel back in time as Latrell Sprewell has shared news of a returning Dada silhouette. Dubbed the Sprees, the model was initially launched back in 2001 and mirrored the popular spinning rims that music fans would see in almost every single hip-hop video. Back in March, Sprewell hinted at a return of the sneaker and has recently confirmed that they'll make an official comeback in 2018.
There's no official word as to the specific return date or colorways planned, but rest assured that true fans will make sure they get their hands on these whether it be to actually wear or serve as a souvenir to remember one of the NBA's most unforgettable players. Let us know if you had a pair of Sprees back in the early 2000s.
These might make a return soon. pic.twitter.com/LJZ6VAP8Na

— Latrell Sprewell (@_Spree15) September 29, 2017
I am totally overwhelmed with fans of my Spinner shoes. Coming back in 2018. Can't wait to share more details soon.

— Latrell Sprewell (@_Spree15) September 29, 2017