Artist Wants to Erect 45-Foot-Tall Naked Woman Sculpture at the National Mall
"She's asking for equal rights."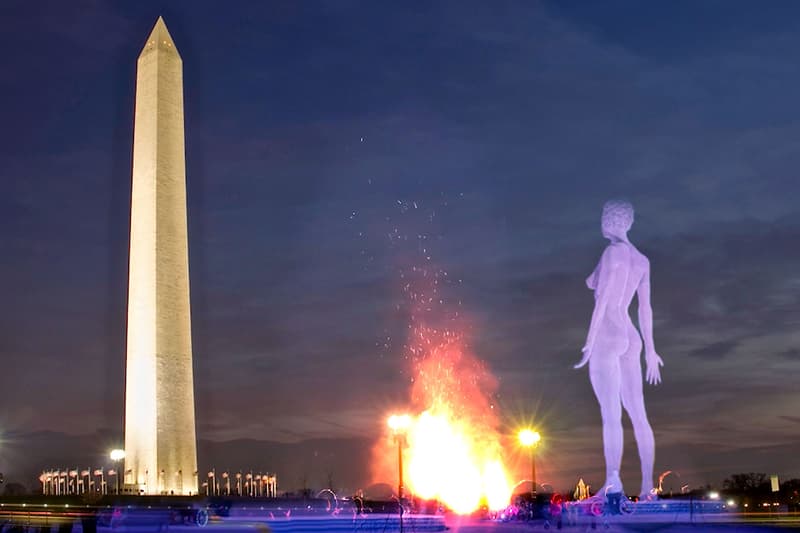 A team of Washington D.C.locals founded Catharsis on the Mall back in 2016 — a fledgling function that aims to create a space "mediated by radical inclusion, participation, and self-expression," as stated on the organization's website. Taking inspiration from Burning Man, the event boasts installations, panel discussions, workshops and musical performances that take place at the National Mall.
Venice-born artist Marco Cochrane is looking to erect his renowned steel sculpture of a 45-foot-tall naked woman at this year's installment. Titled R-Evolution, the towering statue first made its debut at Burning Man in 2015 as a symbol of gender equality. "She's asking for equal rights," said activist Natalie White in a video. "There's so much beautiful energy out at Burning Man, and we're just resurrecting this amazing energy right here."
Show-runners have launched a crowdfunding campaign to bring R-Evolution to the National Mall this November 10. Watch the video below to learn more and let us know your thoughts.