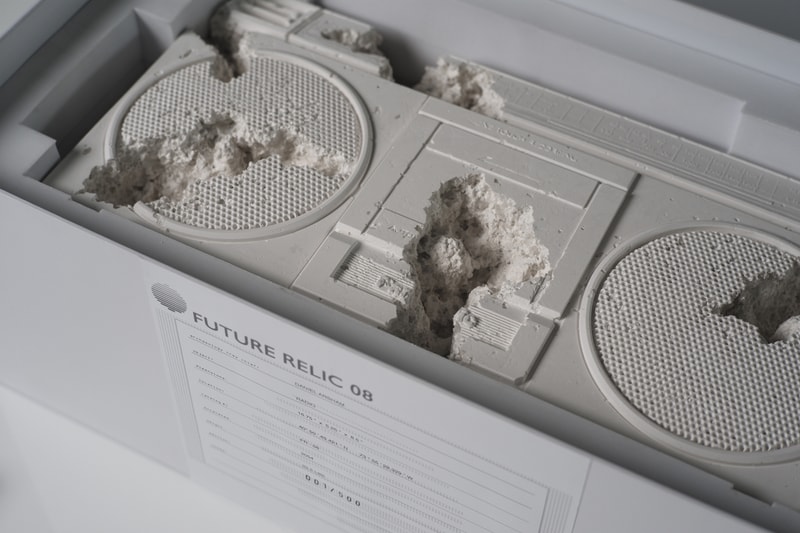 1 of 7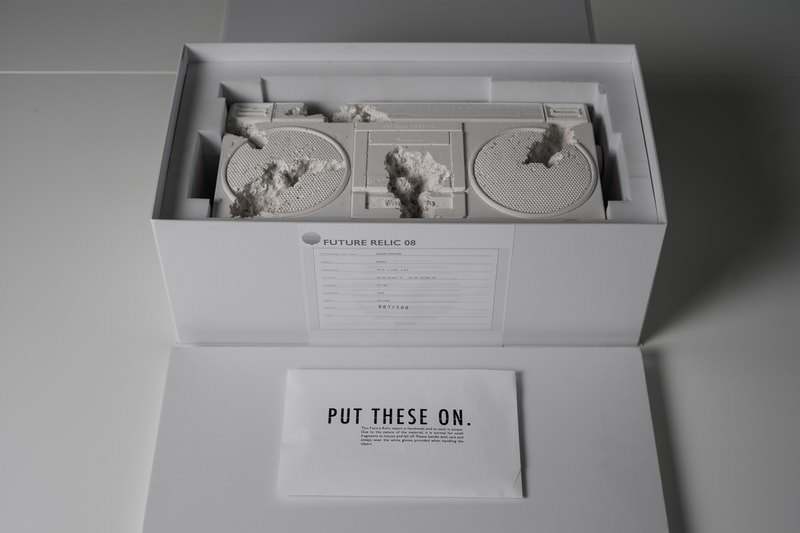 2 of 7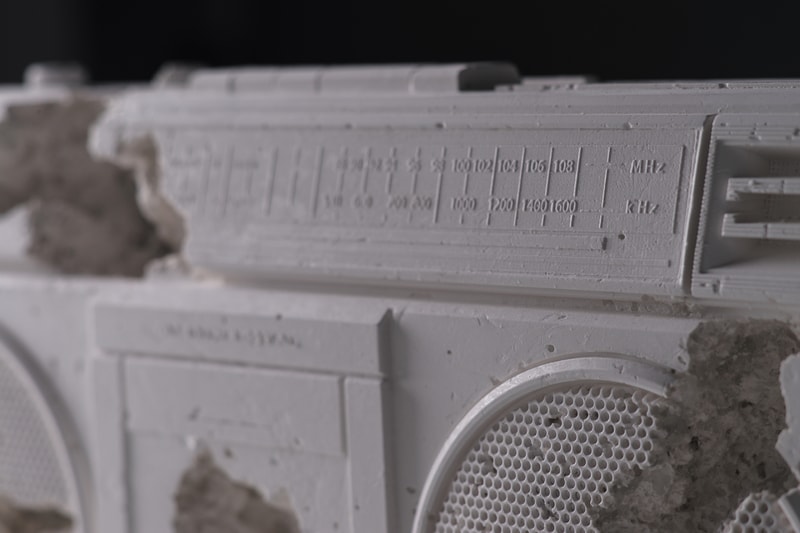 3 of 7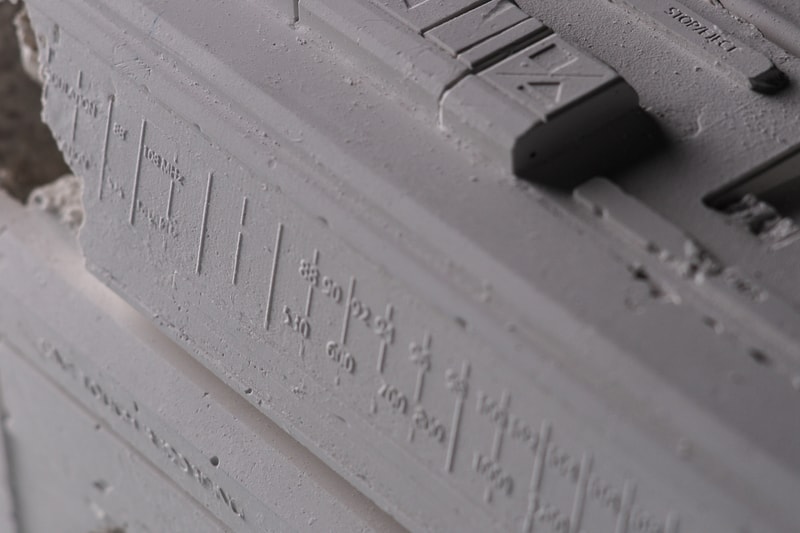 4 of 7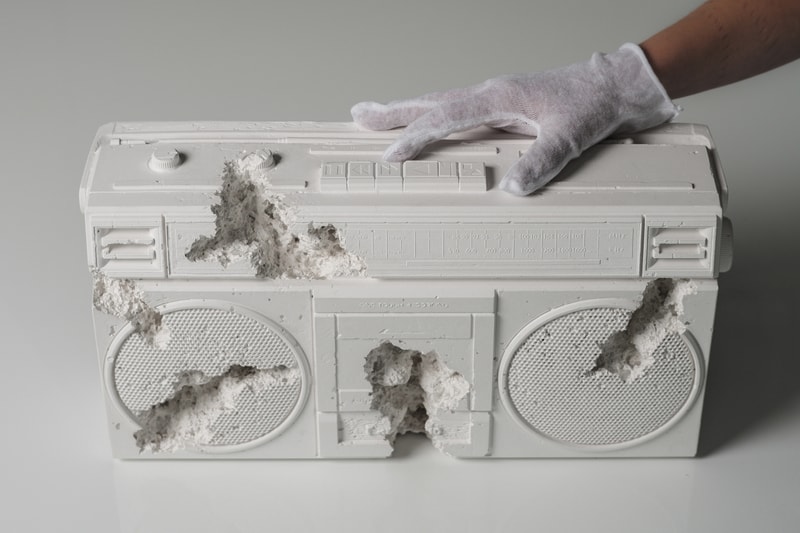 5 of 7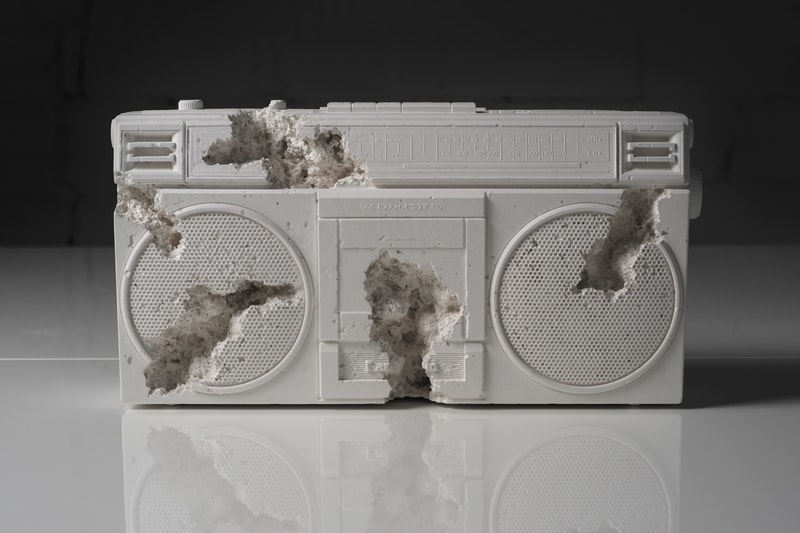 6 of 7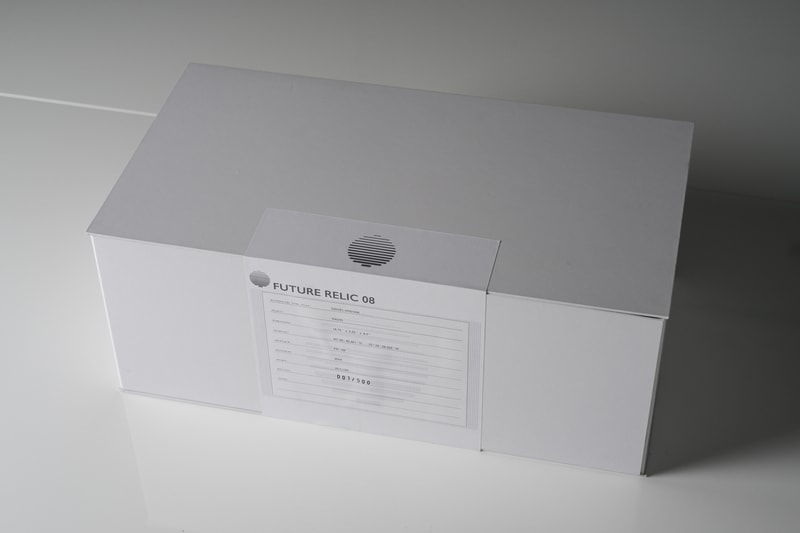 7 of 7
An Exclusive First Look at Daniel Arsham's 'Future Relic 08'
Inspired by a vintage Panasonic radio.
---
After months of clues, Daniel Arsham has finally given us the first exclusive look at his long-anticipated Future Relic 08. The latest, cast plaster object is the penultimate iteration of the enthralling art project that highlighted a diverse collection of nostalgia-inducing items such as a Polaroid camera, a cassette tape, and even a Sony Walkman. The eighth rendition centers upon a vintage Panasonic radio with a notional excavation date of 2054. As with previous installments, the decaying boombox arrives in a white box encased in EVA foam alongside a pair of art handling gloves.
"From the beginning, I said that there would be only nine future relics. So, this is the second to last one and they're also linked in with this longer film project that I've been working on over the last couple of years," Arsham told us. Having added that an extensive film project will coincide with the launch of Future Relic 09 which is slated to release sometime next year. The movie will feature Moonlight actor Mahershala Ali and acclaimed actress Juliette Lewis. In fact, Arsham expressed that the film was shot at the same time when Ali was being filmed for House of Cards and Moonlight.
Future Relic 08 will be available for purchase starting September 8 at Daniel Arsham's new Squarespace website— which took over a year to create. The site was designed to specifically pull things immediately from the artist's social media platforms and it's also linked to the way he archives pieces in his New York studio.