Yohji Yamamoto Commemorates "15 Years With Three Stripes" With Limited Edition T-Shirt
A celebration of the creative partnership with adidas.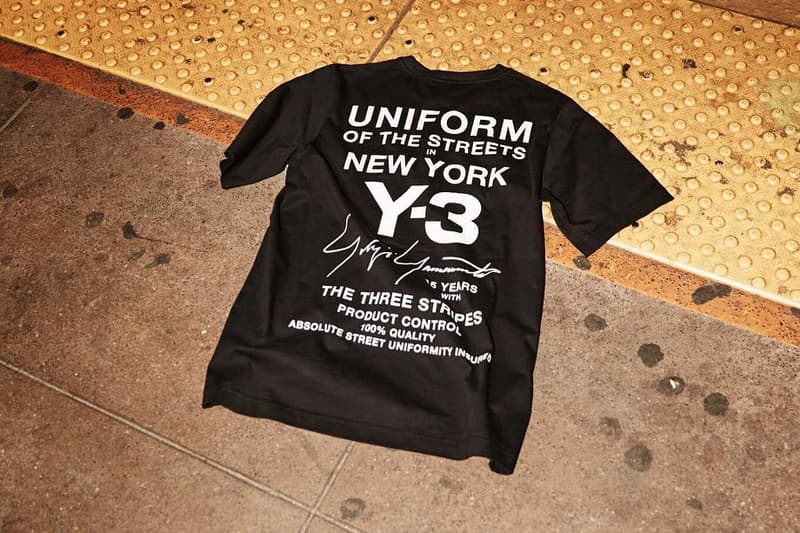 To celebrate 15 years together under the Y-3 banner, adidas and the legendary Yohji Yamamoto have unveiled a special, limited-edition T-shirt to celebrate their creative partnership.
"Uniform of the Streets in New York," reads the bold, white print on a simple black tee. With the Y-3 logo and a Yohji Yamamoto signature in the middle, the item is intended to commemorate adidas and the Japanese designer's collaborative brand in a straightforward, fashionable way. The Y-3 New York #UniformOfTheStreets limited-edition T-shirt is set to hit the shelves of the Y-3 New York store tomorrow, September 7.
You can check out Y-3's official Instagram posts regarding the label's new T-shirt below.
Earlier this week, adidas and Y-3 revealed plans for the attention-stealing Ryo High shoes; previously, the Y-3 brand debuted the all-black Zazu.