Kyrie Irving, Shaq & More Show off Their Looks for the 'Uncle Drew' Movie
Get buckets, young blood.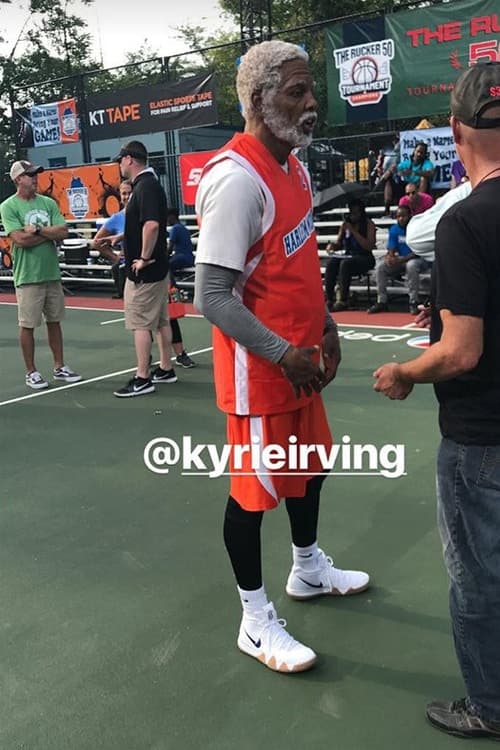 After being rumored for a number of years, it looks like Kyrie Irving's Uncle Drew movie is finally seeing the light of day. Originally unveiled by ESPN on Twitter, Irving will be joined on the large screen by LilRel Howery, Nick Kroll and Erica Ash. In addition to this, NBA greats Shaquille O'Neal, Chris Webber and Reggie Miller will be appearing in the film, as well as former NBA Slam Dunk Contest winner Nate Robinson, and former WNBA star Lisa Leslie.
Going off the plot of the original web series, the story will follow Uncle Drew as he goes on the hunt to find his former teammates for one final tournament at Rucker Park in New York City. With the Uncle Drew film set to hit theatres on June 29, 2018, let us know in the comments section below if you're looking forward to seeing it.