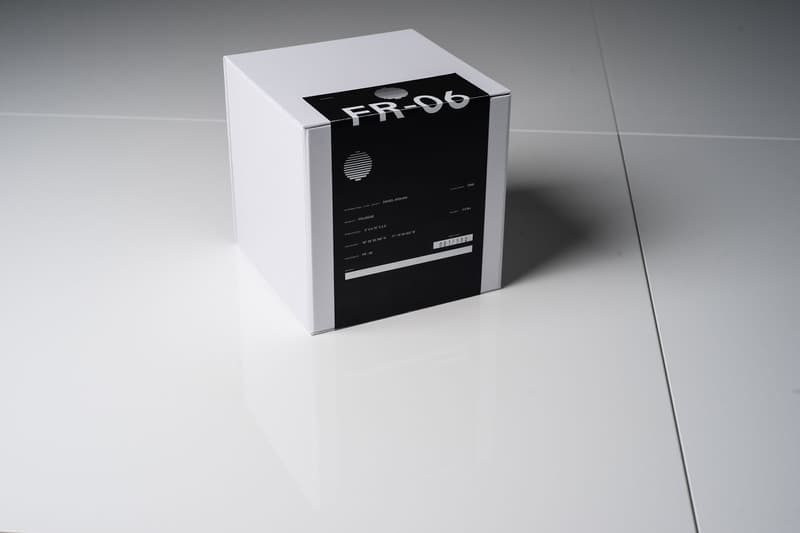 1 of 5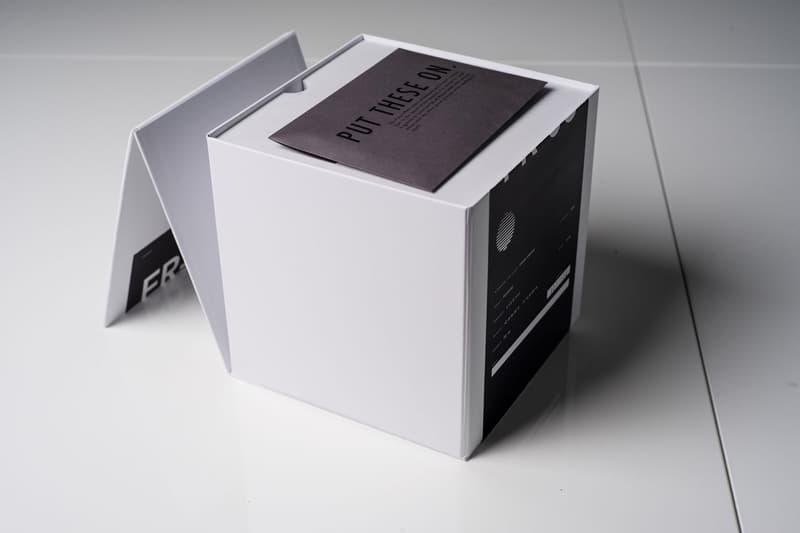 2 of 5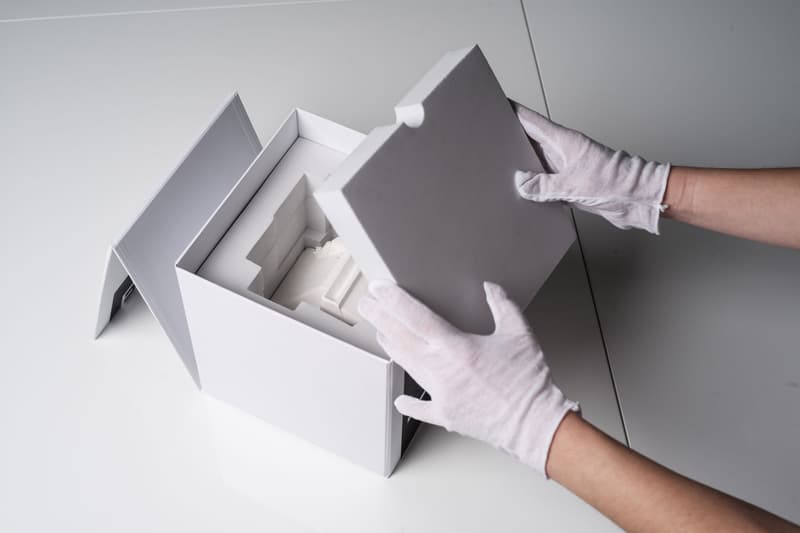 3 of 5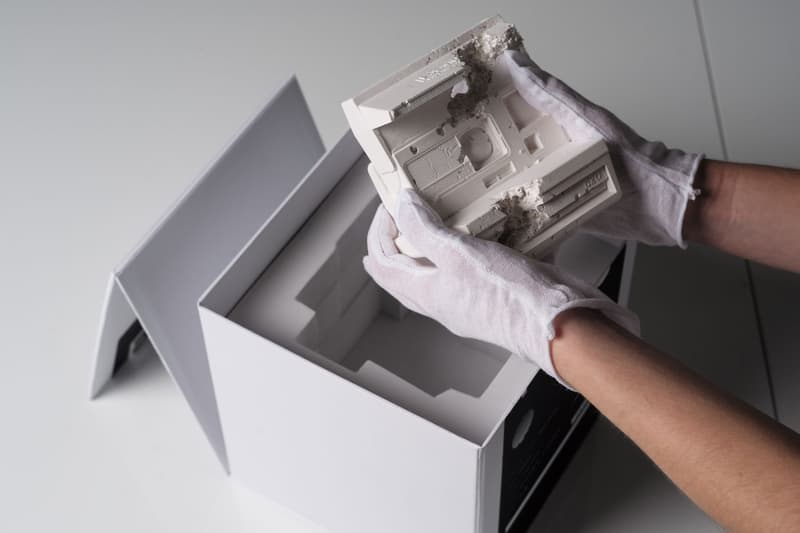 4 of 5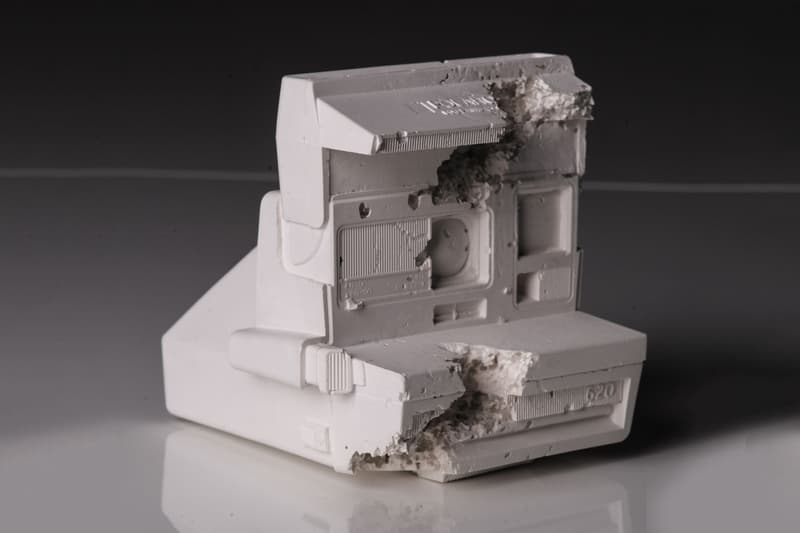 5 of 5
Daniel Arsham's Fans Cracked the Case of Future Relic 06
The contemporary artist sheds light on its process and meanings.
---
Daniel Arsham's Future Relics series is one of the most enigmatic and compelling ongoing art projects. Arsham's artistic oeuvre primarily consists of taking quotidian objects—think clocks and cameras—and recasts them as archaeological artifacts, as if they were excavated by scientists in some distant, dystopian future. The contemporary artist has built buzz around the mysterious objects using short films, 1-800 hotlines and cryptic Aesop-like fables, among other techniques. His following has grown so rabid for the Relics that they have taken to the soft-spoken artist's social media feeds looking for clues and leaks as to the next installment—and they actually cracked the case.
HYPEBEAST caught up with the Snarkitect to talk about Art Basel, how his EnChroma lenses changed the way he works, and how he came to collaborate with an artificial intelligence platform.
You just got back from Art Basel and we saw that you spoke with Virgil Abloh and Dan Trachtenberg at Take-Two's Interactive Panel—what was that conversation about?
So that conversation was moderated by Diane Solway from W Magazine and the other person on that panel was Rosario Dawson, which is sort of an odd pairing but it somehow worked. The panel was largely about the mixture of mediums and people working in a cross-disciplinary space, so obviously Virgil was the perfect person who works in so many different areas. It was cool. Rosario and Dan are obsessed with gaming—like video games—and Virgil and I stopped playing games at, like, 6. So it was interesting.
What can you tell us about the next in the Future Relics series?
Obviously, that hasn't been released and the images haven't been sent out yet. But people have figured out what it is, because they're crazy and they've estimated based on the weight and size of what they think I would've done and they've essentially figured it out. [It] goes on sale on Friday. This continues on the line of fictional archaeological objects that fit into the narrative of this larger body of work, the sort-of fictional archaeological works. Much like the other ones, they are things we associate with the present—things we may have owned or may remember—but they're cast in ways that cause them to appear as if they're eroding or decayed. And there's this uncanny break that happens when we're viewing something that's part of our own existence. It's almost as if we're traveling to the future and viewing these things like a future archaeologist. I think that when these things are shown in a larger context, the experience of seeing them can be quite unsettling and profound, in a way.
I'm trying to give a little bit of that experience—the packaging is done in a very particular way. The design of the packaging looks almost like something you'd find in a museum setting, but a back-of-house museum setting, where they would keep artifacts and relics. They'd be numbered, information about the weight, provenance, where they would discover, and other attributes. When you open the boxes, there's a set of gloves to handle the work inside. So there's a bit of theater, let's say, in the unboxing of the works.
"When these things are shown in a larger context, the experience of seeing them can be quite unsettling and profound."
Since Future Relic 01, there've always been these gloves and it adds to the experience of unboxing them. It almost feels like you're pulling something out of storage that's been in a vault.
Future Relic 05 was released with cryptic clues leading buyers to eBay—almost as if they had to play archaeologist to get their hands on the piece. Is that the MO that you're going for?
What's interesting and amazing is that the audience for these works has grown substantially, and part of the appeal is that they are limited in number, obviously. There are thousands of people trying to get ahold of them, but there's only 500 available. They had sort of become archaeologists, picking apart information within my bodies of work or my Instagram feed to discover. And they literally did discover what this object is before it was released, by parsing together various pieces of information. This is completely unintentional, on my part.
For instance, they looked at the scale of the boxes which I had posted in the spaces and in one of my Instagram Stories I was in the studio raking some sand as part of another work and in the background there were some of the Future Relic 06's, but they realized what they were.
When that happened, someone posted what they thought the new relic was and I got an email from someone in my studio basically saying "Future Relic 06 has been leaked!" Like thinking it was a bad thing. I just thought it was amazing.
[Editor's note: Arsham was born colorblind; he sometimes wears corrective glasses that allow him to see color.] How have the EnChroma lenses affected your life and work since you started using them?
I've stopped wearing the glasses on a regular basis. Over time, I found them to be distracting. I've continued to use them in the studio when I'm selecting colors for certain works. Sometimes I have the best of both scenarios: I'm able to see the color that everyone else sees when I'm choosing; and then I'm able to switch back to my own vision, which is preferable to me. But at least now I'm able to understand the context in which these works are seen by a larger audience.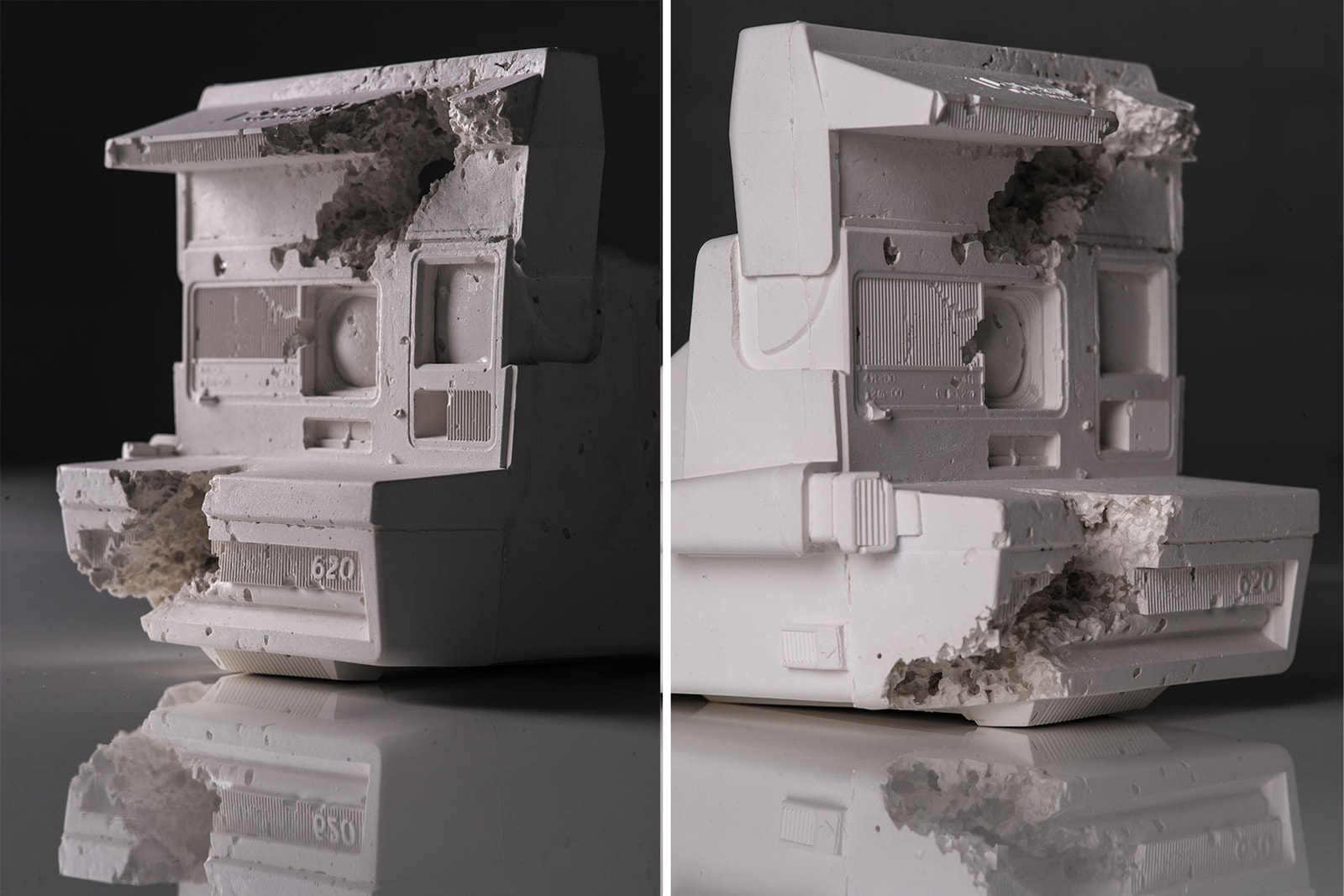 We went to "Circa 2345" in New York and that exhibition was primarily blues and purples. Do you plan on continuing to use color? 
It's sort of both. There's a massive project that I'm working on that is entirely white, going back to an older body of work. But there are other exhibitions that I'm working on that do include color. It certainly is a palette of what I'm using.
Speaking of future projects, what's up next for Snarkitecture?
We just completed Kith in Miami, which opened last week. We're very happy with the way that came out. With each location that we work on, especially for Kith, the context of the space and the location are important. The Bleecker store doesn't look identical to the Brooklyn store, and the Miami store is completely different. But there's a common thread within each space that is part of both the Kith language and the Snarkitecture language.
We're also doing "The Beach"—a massive ball-pit with clear balls—it's gonna be in Australia next month, which will be awesome. We're working on a couple other potential locations for that in 2017.
We noticed that you collaborated with All Too Human on a relic of the Boston Celtics warm-up jacket—you had previously cast replicas of Knicks and Heat gear at Circa 2345. What's fashion's place relative to art, for you?
Jessica from All Too Human is a friend and she just wanted to have something for an art audience. I don't have any works on view in Boston, so she took it upon herself to commission that piece. The Celtics jacket is exclusive to Boston, because it's specific to that place. She's had a great response to that work. We also released a really basic tee that's something that we all have in the studio. It's a team shirt that says Arsham Archaeological Field Crew.
Can you talk about your collaboration with VSCO?
I've been a fan of VSCO for a while and had a couple meetings with them at the beginning of last year. They wanted to work on something together, so I spent some time with the creative people over there and their team and I discovered this artificial intelligence that they had been using. For them, it was an internal thing. It was more to understand what was happening with the community on their platform. I thought it was amazing that they had this, and I would love to collaborate with this artificial intelligence and work on a project. This entity—AVA—is able to interpret images through a machine learning they're working on that goes beyond analyzing light and dark; it really begins to formulate emotional reactions to the photograph. When people post photographs, there're tags and phrases that are associated with it, so they're using metadata and that information in the images to teach AVA what people are thinking. It's kind of an incredible project. I'm still in conversation with her to figure out the direction of what we're gonna do with it. I've never shown my photos publicly beyond my social media feed. I've never exhibited them, so we're thinking of what form this might take next year.
How would you summarize your 2016 in three words or less?
Artificial intelligence.
What is your sneaker of the year?
That gray low-top that Teddy did.
Daniel Arsham's Future Relic 06 goes on sale at 12 p.m. EST. You can buy it here.