Meet the Guy With a $500K Hedi Slimane Archive
He also owns one of Hedi Slimane's personal Saint Laurent jackets.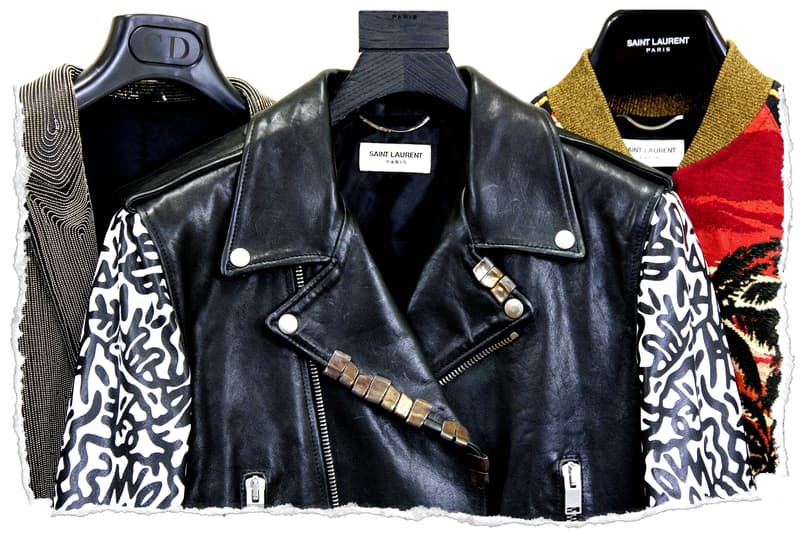 The designer reselling game has evolved substantially over the last few years. What was once practiced as a means to purge unwanted clothing or make a quick buck, is now a full-fledged business where some generate a fair chunk of their income. According to an article by Racked, clothes reselling was a $16 billion industry in 2015, with a six-percent forecasted yearly increase. In fact, just a few months ago, investment service website Wealthsimple – the masterminds behind the "1. Cop, 2. Flip, 3. Invest"  billboard posted up across from Supreme's NYC flagship – predicted that streetwear resellers, in particular, could turn around $10,000 per year of profit, making them millionaires over the course of 35 years.
Of course, reselling hasn't come without its share of sharp criticism. Acquiring product en masse for financial gain has lead to reselling monopolies that dominate the competition, making it nearly impossible for other consumers to purchase anything simply out of personal interest. And while some companies have taken action against the practice, the system doesn't seem to be cracking anytime soon, with most of today's top resellers barely scaling their way out of puberty.
Not all resell communities are looking to reap a reward from immediate hype, however. Sites like Grailed offer ultra rare finds that date back decades – some of them bargains, most of them splurges. Take, say, a $20,000 Saint Laurent leather jacket that was previously owned by Hedi Slimane himself, which surfaced on the digital marketplace back in March to a furor of commotion across the blogosphere. Sold by prominent Grailed user DHCULT, the news brought considerable attention to the anonymous reseller, who was instructed to remove the piece by the French luxury house's camp.
We caught up with DHCULT for a brief chat about how he came to acquire the aforementioned jacket, how much he makes from reselling and how the game has changed since he first started on eBay 10 years ago.
When did you first join Grailed?

Hmm…it was right around when they first started. I'm not sure the exact date though.
Were you reselling before that?

I've been selling on eBay for a while now, so a lot of people know me from my eBay account.
What was your first big sell?

Good question…I've had a lot of big sales. One of my first big ones was to Xavier De Rosnay from Justice back in 2007. Dave One from Chromeo around that time too, maybe 2008. DJ AM also used to buy stuff from me, around 2010.
What did they cop?

Xavier got this Dior Homme SS07 leather jacket that I still want to this day – it was a pretty rare leather jacket in a rare petite size. Dave got a classic Dior Homme FW06 A2 leather bomber jacket, one of Hedi's iconic pieces back during his Dior days.
How did you acquire all of these pieces?

Honestly, everywhere. Some pieces I would buy from the boutique, I would shop sales, then after buying and selling for a while people would reach out to me to offer me their stuff if they wanted to get rid of things, I became one of the trusted sellers for the high end mens market.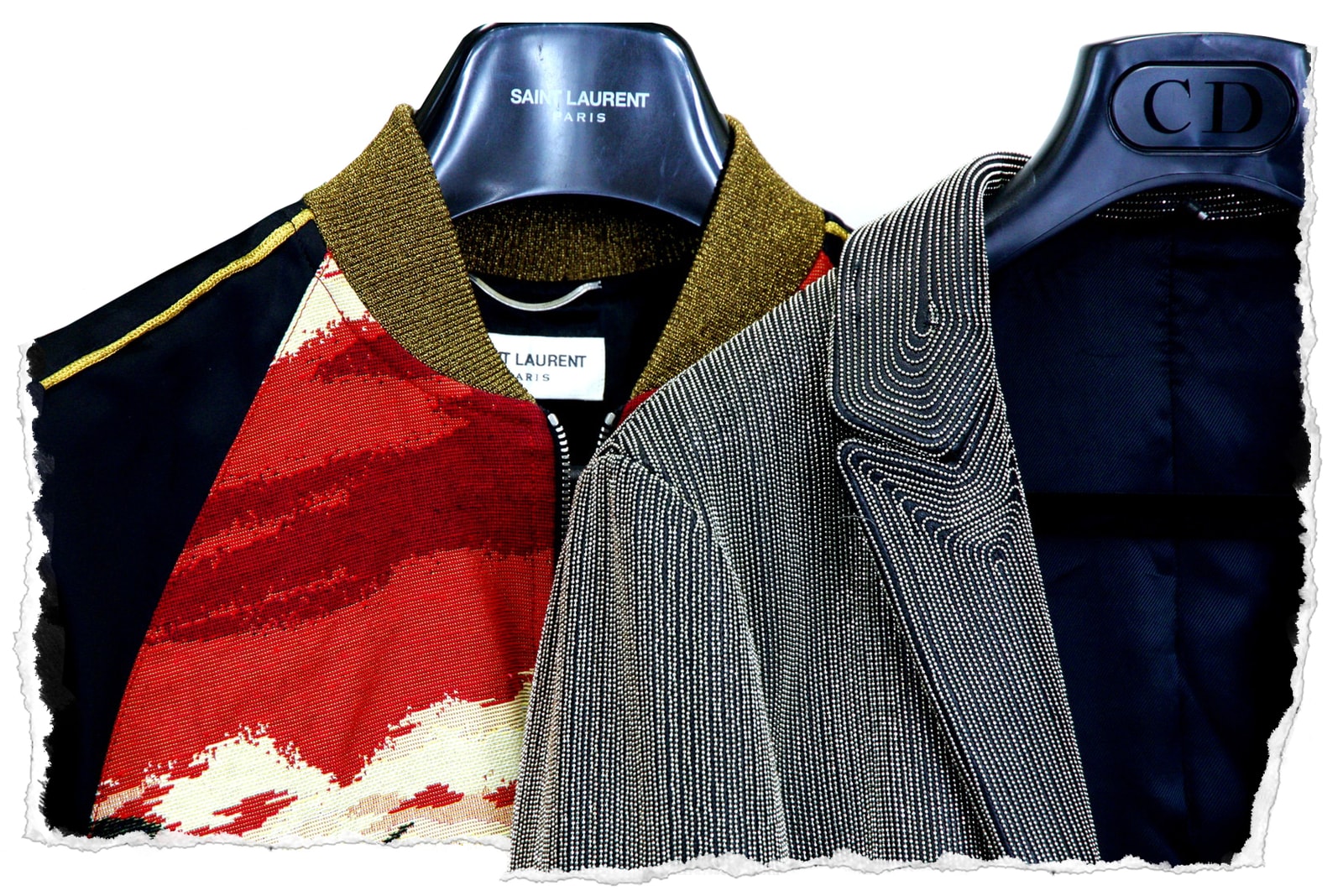 Do you know Hedi personally?

I do not, no. I would love to meet him someday.
How'd you end up with his jacket?

Someone reached out to me and offered it to me. I was skeptical at first, though.
Did someone buy it yet?

Not yet…I actually had to take the listing down after the last HYPEBEAST article (haha).
How come?
Well, after the article posted, I got word that [Saint Laurent] corporate was not too happy with all the attention on the jacket. I can only guess with their new designer trying to make a name for himself, Saint Laurent and Hedi were back in the headlines after he had left.
Is reselling one of your biggest sources of income?

It used to be one of my biggest sources, but not anymore. I just have this collection now, or a "Hedi Archive," as some people call it.
What's the meaning behind your name, "DHCULT"?

Dior Homme Cult. Hedi used to have a cult-like following (and still does to a certain extent). So it's kind of an ode to people in my inner circle of fashion. I have a special bond with them and with fashion; it's hard to explain, but it's a connection that I do not have with anyone else.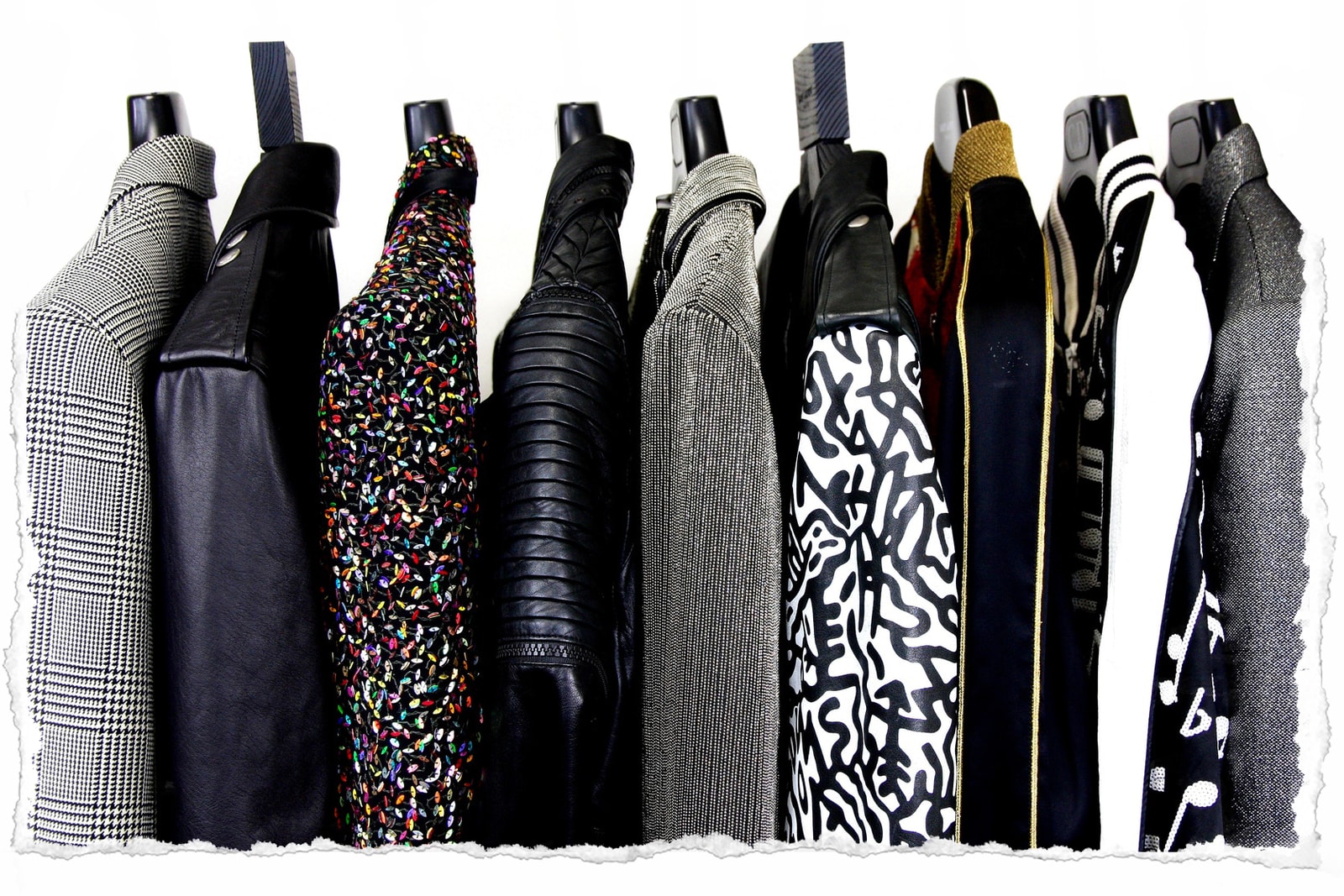 Why this obsession with Saint Laurent?

Honestly it's not Saint Laurent, it's Hedi Slimane. I'm sure if he went to Chanel, or had he even returned to Dior Homme or started his own line, he would be doing the same work.
What is it about Hedi then?

His authenticity. It's rare to see another designer put together a total collection with a clear inspiration that is authentic. When he designs, he has a focus and he fires on all cylinders. I can't say that about anyone else. Even collections that I am not crazy about; I have to respect the idea, the effort and the energy put into creation as well as the total idea as a whole.
How do you afford all of these grails?

I started off with a credit card that had a $400 balance. I bought a couple of things for myself that didn't work out, threw them on eBay and made a little money. I would always just shop for stuff I liked, and if it didn't fit, I would sell it. After a while I would buy bigger pieces. Now, 10-plus years later, I know which pieces are rare, which ones not so much, which ones are good deals, etc. Every now and then I will take a trade if it's in my favor…rarely though.
What's one item that you own that, in your eyes, is priceless?
Hmm. Tough question. I have a lot of rare samples and one of a kind Hedi pieces, but everything has a price. I used to be attached to everything, but if someone out there wants something bad enough and makes me an offer I can't refuse, I'll take it.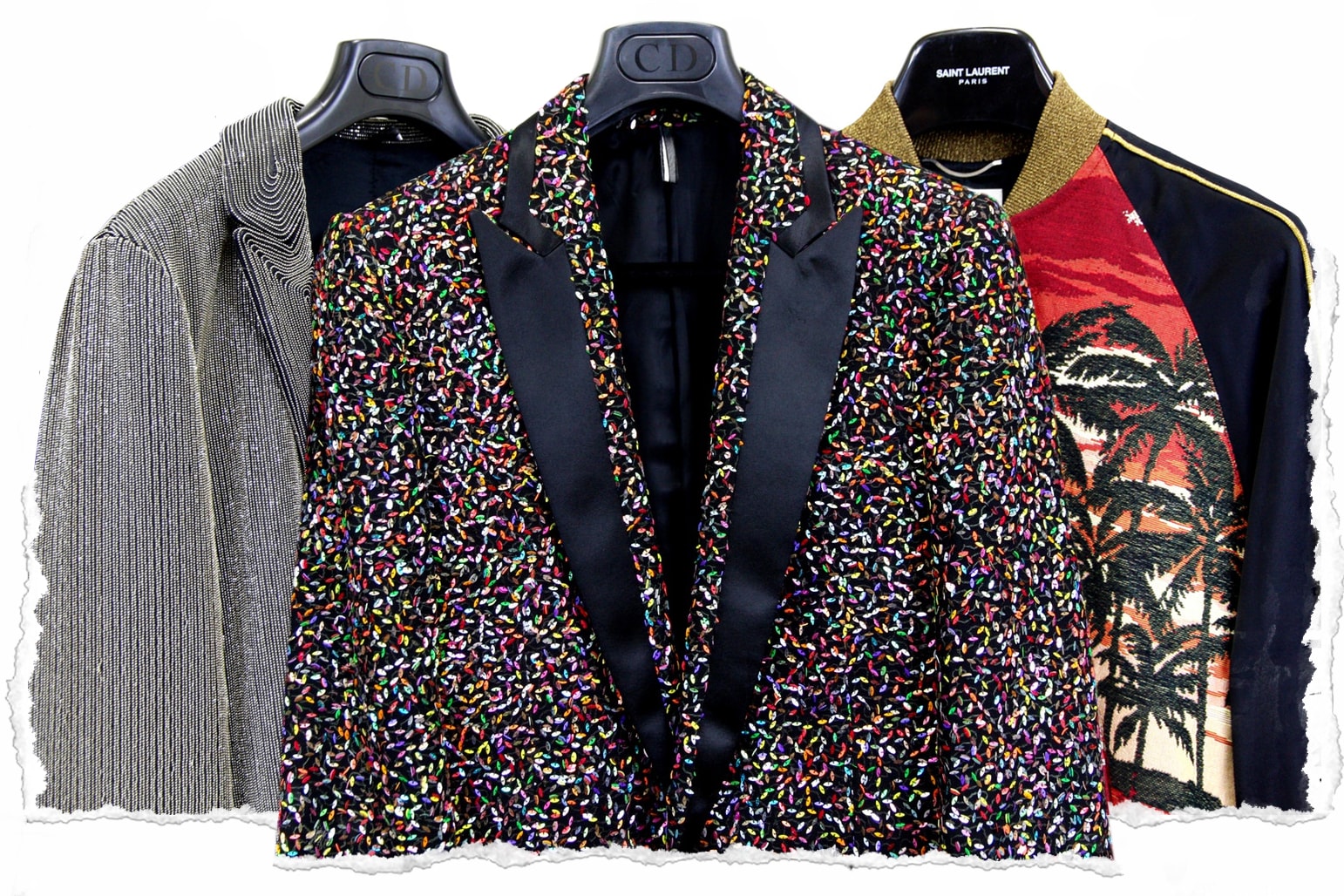 What's the most you've ever made in a single month from reselling?

I'm horrible at keeping track honestly. I'm never really in a hurry to sell anything, so some months I might sell a couple of big pieces, some months I might sell nothing. I'm not really sure.
Has it ever come close to six figures?

Around there.
Damn.

Haha. Not consistently though, the game has changed. Especially with all the new streetwear resellers who are buying at retail or above retail and marking everything up.
Is there a particular country or region that buys from you the most?

Not really. My buyers are from all over the world – Europe, Asia, Australia, Russia, the U.S.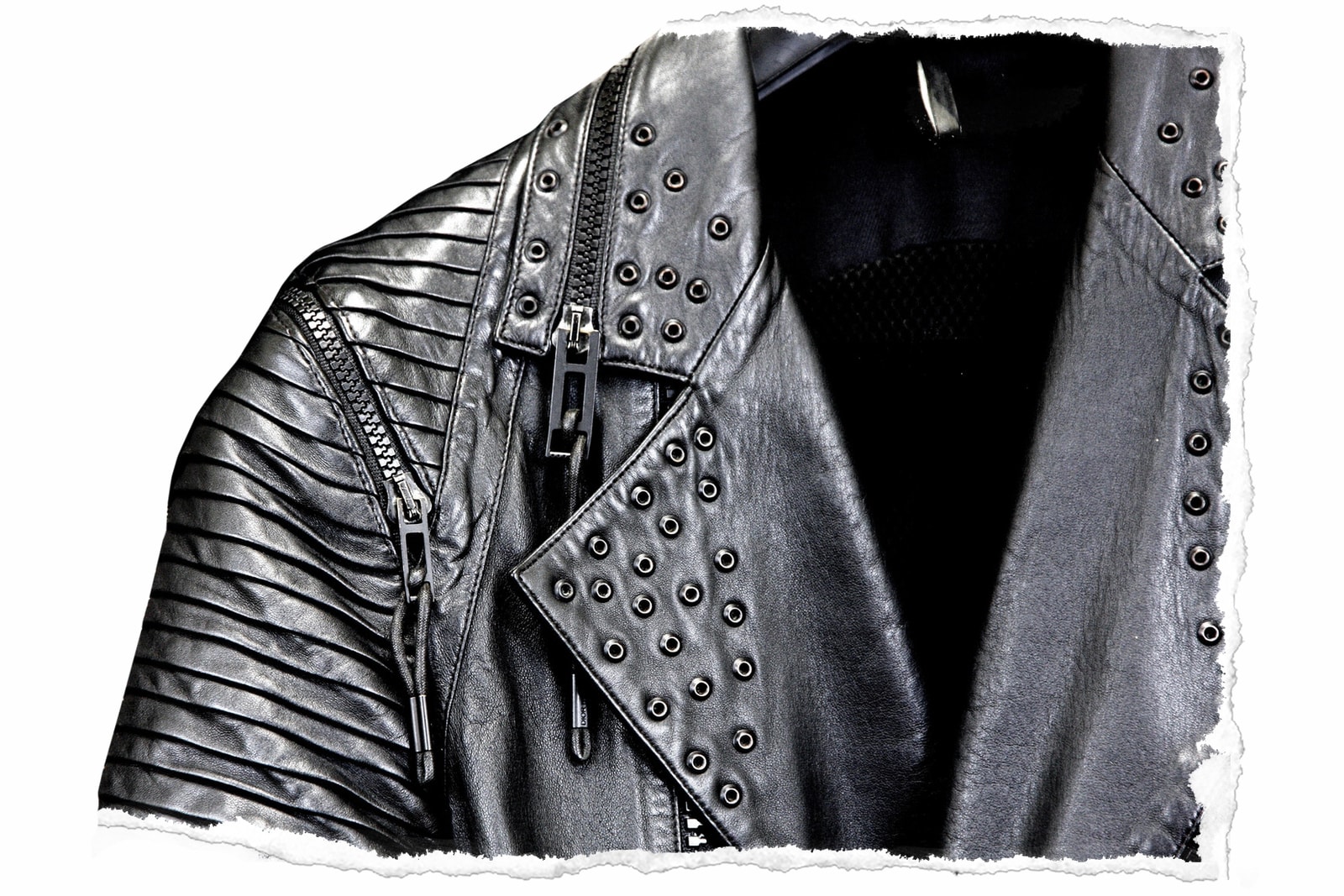 Was it easier to be a reseller before?

I think so. Now everybody has an "archive," everyone is a "collector." People line up early at a pop-ups to clean out an entire store just to resell that same day on Grailed or eBay. It's sad really. Look at YEEZY – for someone who actually wants to buy a pair and wear them, it's literally impossible, unless you're ready to pay $500-2k. The reseller game is on a different level, really messing up the value on things, and most of this stuff is not really rare, it's all speculation.
Find out what trends the industry's top buyers say will dominate Fall/Winter 2017.