This Is Supreme Economics Broken Down and How to Retire off Reselling
Cop, flip, invest and become a millionaire.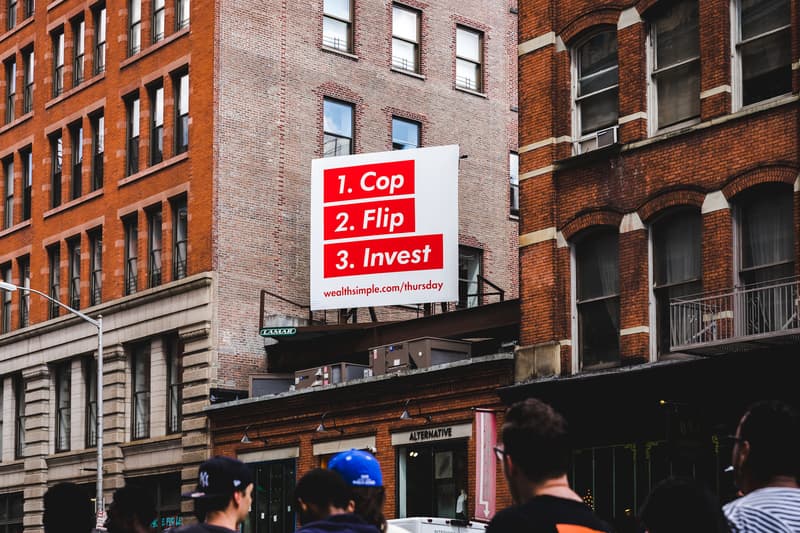 Reselling is a large part of streetwear and sneaker culture whether we like it or not and Supreme merch generates arguably the largest resell value in the market. Taking this into account, investment service Wealthsimple — who was responsible for the clever billboard overseeing Supreme and its fans — hypothesized whether one could retire off reselling the brand's hyped products and become a millionaire. The surprising answer was yes and they broke down Supreme economics below.
Following the rules of Supreme reselling, most, if not all, of the following is key:
1. The Box Logo crushes pretty much everything
2. Collaborations are usually in demand
3. Clothes outperform objects
4. The surest thing is to sell quickly
5. Even if you follow these rules completely, there will be surprises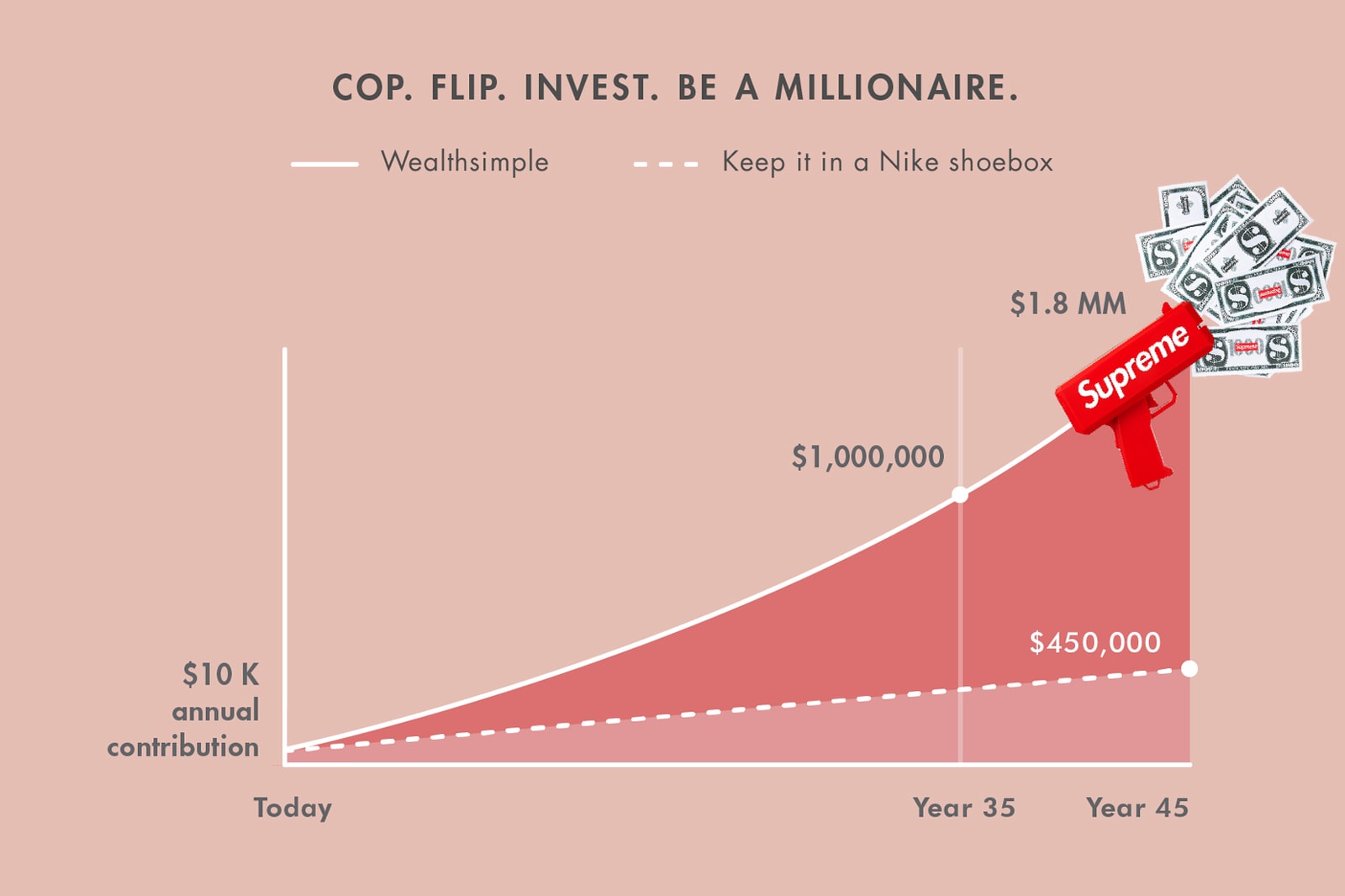 But the important takeaway is what you do with the money made from reselling that makes the difference. Taking a conservative approach, Wealthsimple assumes you buy 25% of the estimated 149 items per year from Supreme and sell everything a year later to a profit of $10,000 USD. The Return on Investment (ROI) of some items will undoubtedly surpass others — like the Nike SB Dunk Low from 2002 — so everything here is averaged. Turning the initial $10,000 USD of profit into $1 million USD is the part that requires finesse and patience. Investing the money into stocks, bonds, and hedge funds is how Wealthsimple envisions a reseller retiring off flipping Supreme merch.
1 of 5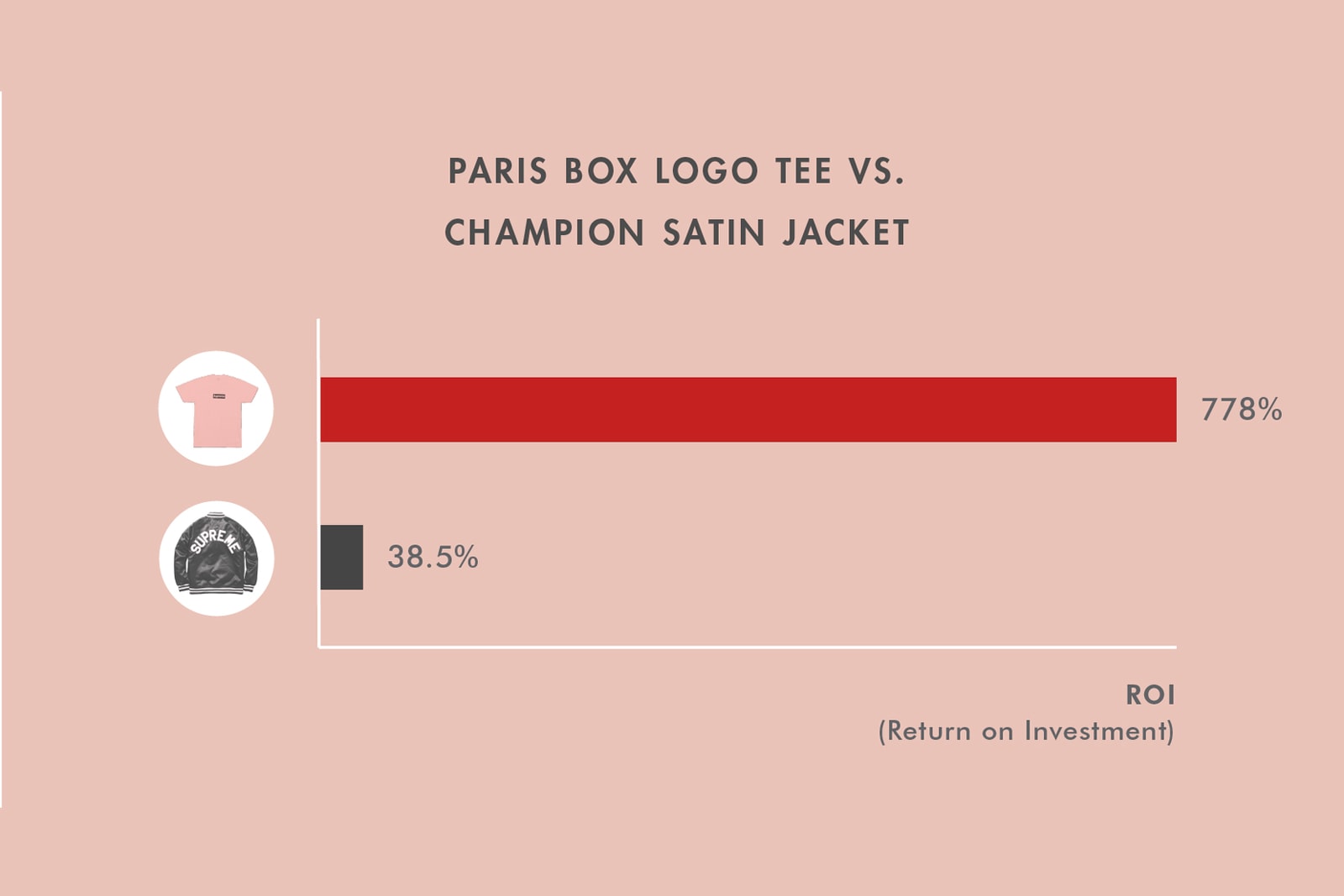 2 of 5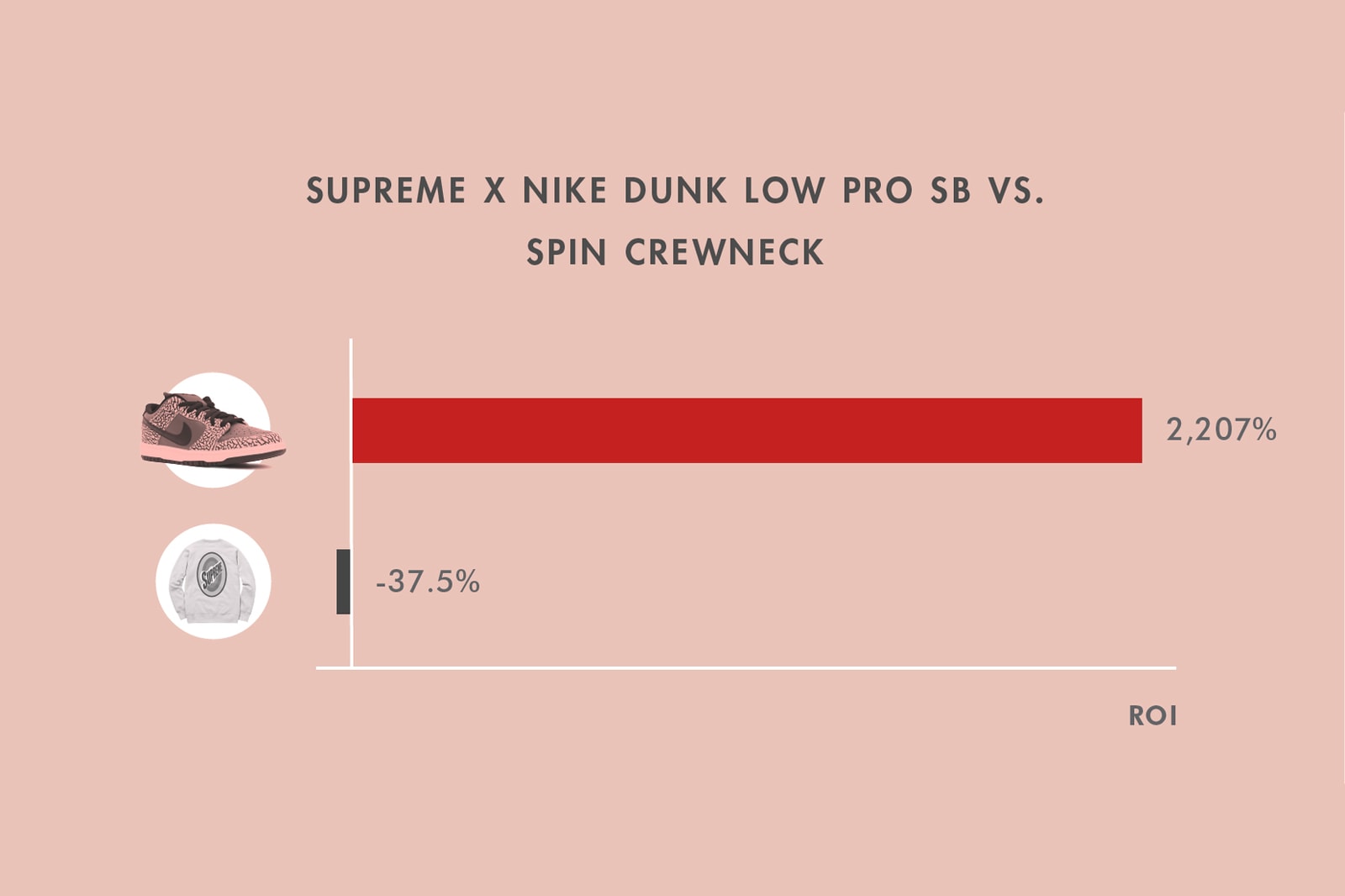 3 of 5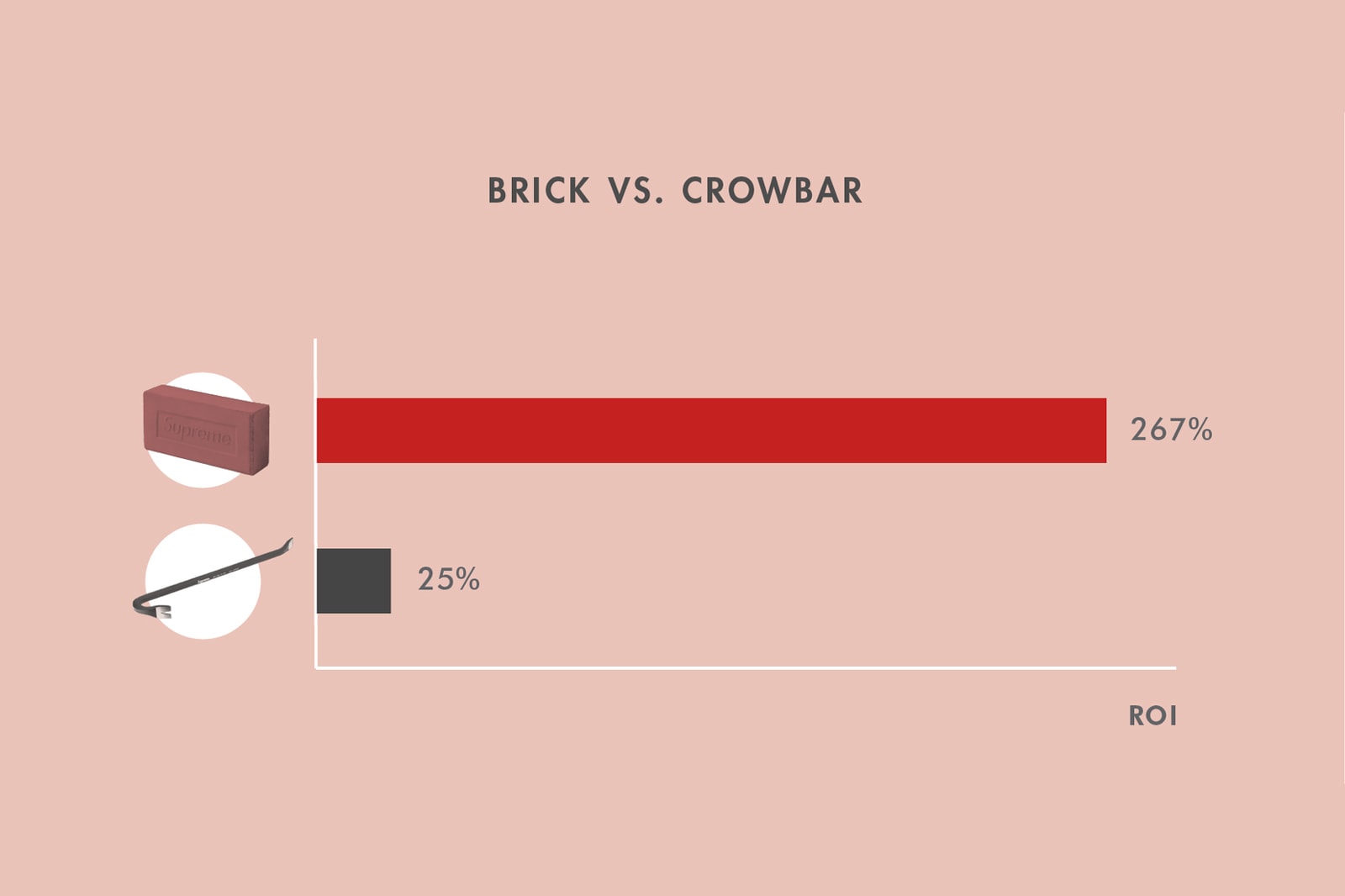 4 of 5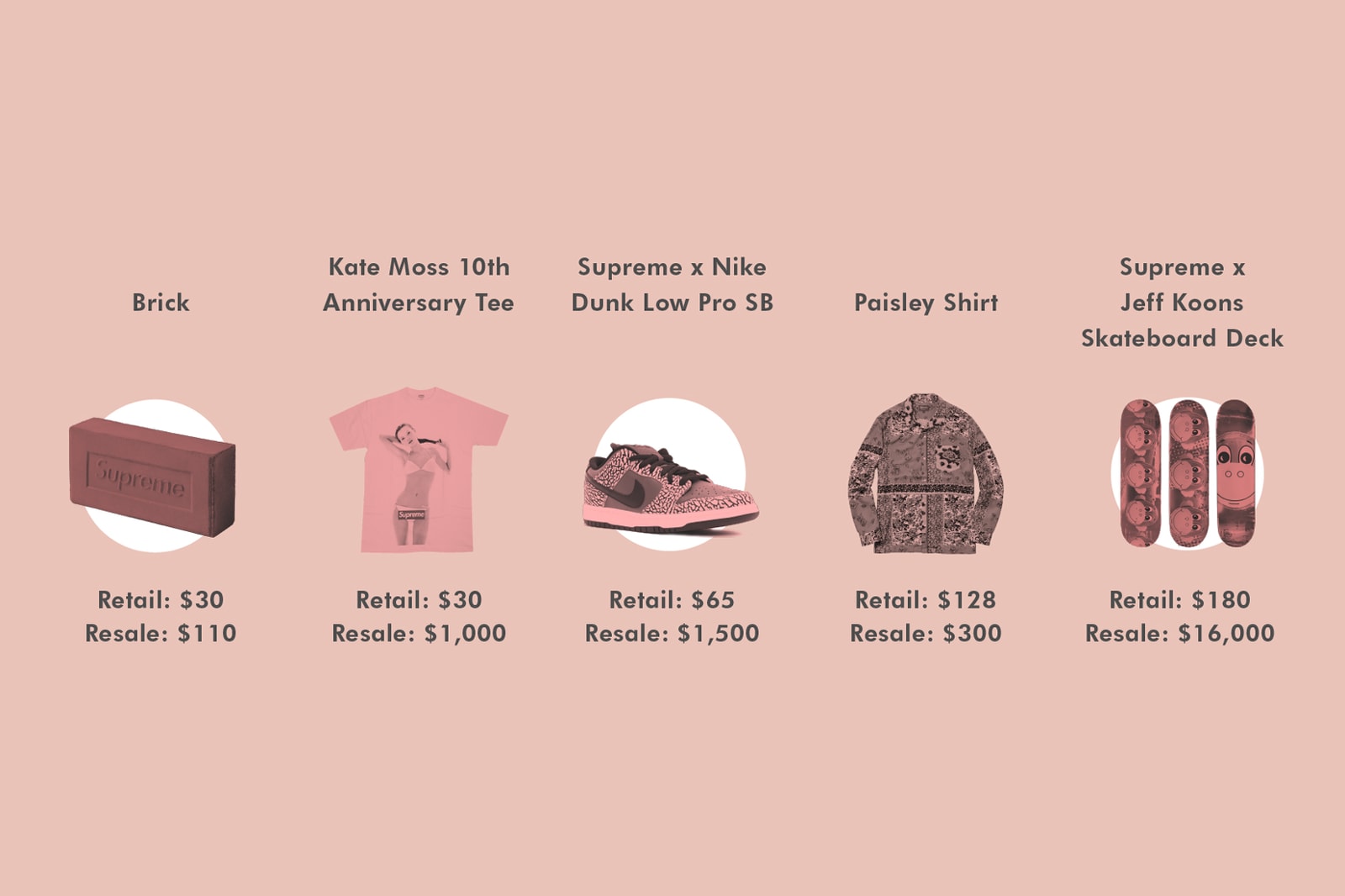 5 of 5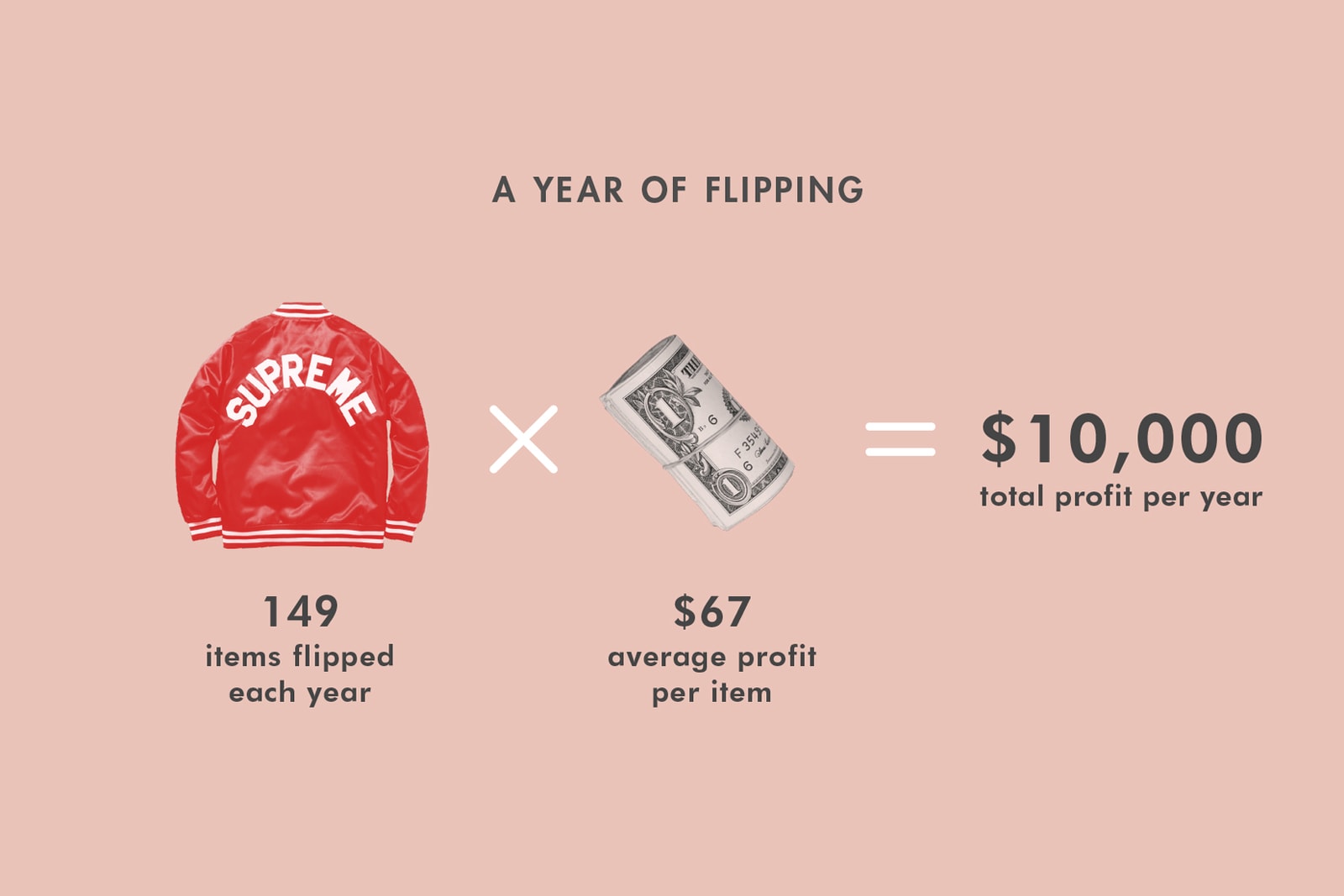 Check out the infographics above and visit Wealthsimple for more on how to be wise with your profits.