A Beginner's Guide to the Stock Market
Ex-Goldman Sachs investment banker explains how to make some real money after reselling.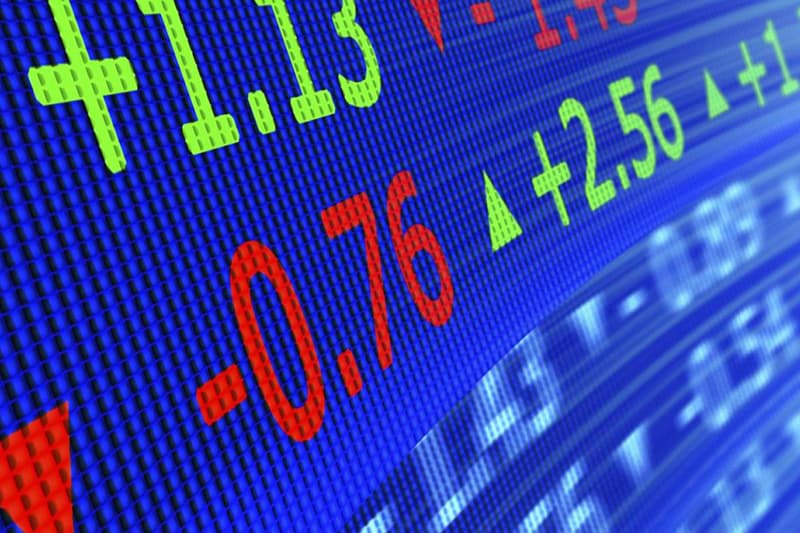 You've conquered sneaker reselling; the Supreme drops are boring to you, and the market is saturated; everyone else has discovered the used clothing racks and vintage stores in your neighborhood. So what's the next step for your money? As you mature, you'll find that there are other ways to side hustle alongside your full-time job either mixing caffeinated drinks at Starbucks or analyzing your company's social media CPCs. The natural next step may be investing in stocks, but there's a lot you need to learn before you dive right in — the risks can be greatly rewarding, or it can be a pit of loss and a giant chunk out of your savings.
Forget what you've ever seen in movies like The Wolf of Wall Street and Boiler Room; while there are some truths to the positive and negatives to stock investment, if done right it's a great way to save up for your future home's down payment, starting a family or planting the seeds towards your own company. We sat down with David Chen (a pseudonym to protect his identity), ex-Goldman Sachs Associate Investment Banker, on what exactly you should look out for when getting your feet wet with investing in the stock market. While this is by no means a definitive guide to everything you need to know, David was kind enough to break down a few key rules and pieces of advice to follow for the beginner who has a bit of cash and is ready to take on a few risks.
How should I approach stocks?
The first step is determining why you want to invest in stocks in the first place. "It might be purely to make money and to preserve your capital," says David. "It might be because you are interested in finance and want to learn more about analyzing companies. You might also just like the thrill of seeing your investment go up or down just like a horse race." If you realize why you're in the game to begin with, you'll then be able to understand a bit more of the style of investment you should adopt. Thus, David explains the three common investment styles, with each having a different risk tolerance:
· Value investing focuses on companies that are "diamonds in the rough" whose stock price doesn't reflect the full fundamental value of the company due to hard times. This is also referred to as 'cigar-butt investing' as coined by Warren Buffett, in that these very poor quality stocks have a few free "puffs" left in them. Risk tolerance: Low.
· Growth investing is essentially the opposite. This style focuses on companies that experience faster than average growth as measured by various financial metrics. These are the hyped tech companies that you might hear about in the news. Risk tolerance: High.
· Growth at a Reasonable Price (GARP) is essentially a combination of the two. The focus is to find companies with high growth but are also reasonably valued in terms of stock price. Risk tolerance: Medium.
How do I buy/sell stocks?
Naturally, there are apps that allow for completely digital and real-time trading right from your smartphone. "Robinhood has seen a big rise in popularity as it was the first broker to offer no fee stock trades." While the competitively fancier apps like E-Trade, Charles Schwab and Fidelity will come with options, features, notification technology and so on, Robinhood is a great choice for the modern investor getting started. "It offers you the basic functionality of a normal broker at essentially no cost. For the typical investor, Robinhood has all the functionality they need and covers almost all US companies."
David continues; "some of the limitations however include weaker customer service vs. traditional brokers, smaller universe of available stocks to trade, no options trading etc. None of these are that important to the average retail investor so for someone just starting out, Robinhood would be a great option to get a taste of investing."
What should I look out for? What should I avoid?
The answer will ultimately depend on your risk tolerance above. "If it's high risk/high reward, energy and biotechnology tend to be the most volatile, or those that see the biggest swings day to day. Also the smaller the company, the more volatile it tends to be. There are many energy stocks that are extremely sensitive to oil prices given their cost structure. As a result, if oil prices change 3%, they could see their stock go up or down +/-10%." More on society's red flags later.
"For the more conservative analyst, I would recommend just buying a market index and holding your money." David clarifies the honest truth is to think larger, for peace of mind. "If the main goal is just to make money, putting all your money in an ETF, or an Exchange-Traded Fund, that tracks the entire market is your best bet." Your chance of success with a broader scope of investments in an ETF will follow a positive market over a long term. Further, ETFs tend to be low cost, is tradable like a stock and more.
What are IPOs? Should I jump on these when they become available?
"Investing in an IPO is extremely risky — I would recommend most investors shy away from IPOs unless they have a huge risk tolerance," David admits. "As a retail investor, you can't even buy shares directly from the company, you have to buy them on a secondary market. In the first few months of trading following an IPO, a stock tends to be fairly volatile." Further, lock up periods will ultimately deflate all the luxury and luster of IPO investing. "For 3-6 months following an IPO, insider shareholders (e.g., the CEO) can't sell their shares. Usually after that lock-up period, many insiders will look to dispose of their shares resulting in a decline in share price given the oversupply dynamics in the market." If you happen to be along for that ride, it's a steep slide downward.
"You should get out of your head the notion that by buying at IPO you are receiving some kind of discount to the fair price. That is not true. There is a concept of not leaving money on the table in IPOs so you can expect that the underwriters will set a high price given the fundamental business especially for some the more recent hot IPOs like SnapChat and Canada Goose." It's also wise to read the company prospectus that's made available prior to the IPO.
David does give a tip for those who insist on buying into an IPO. "Always set a limit order when buying or selling. That means telling your broker to set a firm price to buy or sell, and not just buy/sell at the best available price." This is basically to protect your initial approach to the investment. "IPO prices change very quickly and you can find yourself receiving a much worse price that you originally anticipated." In other words: if you didn't get in while the iron is hot and it's too late, walk away. If you see your stock is tumbling, plan an escape and stick with it — don't pray for a miracle that your stock'll shoot up again. Further, be prepared to hold onto your IPO for a minimum of 12 months to ride out the volatility.
So what are some warning signs around me of when to buy and sell?
"This is the key question for every investor — unfortunately nothing and nobody can tell you exactly when you should buy or sell. There are a huge number of factors that play into this and it is impossible to list them all." However, there are some red/green flags that, if you pick up on them, can be a sign to go for it. For example, "it's important to remember that stock prices are based on the future expectations of investors. So any event that changes those expectations will affect the stock price." This can be from new additions to the staff, key product launches or advancements, changes in company values and more. Even company targets can shift the stock price drastically. "If say Company X announced that they generated $100 million USD in revenue in 2016 which represented 30% growth, but investors were expecting them to generate $200 million USD. While 30% revenue growth is great, it did not meet expectations and so one would expect that stock to decline."
Outside factors play just as strongly as inside workings. "Generally large macro factors such as geopolitical tensions or economic outlook will affect the entire market. However you must look at each event through the lens of the specific company. For example, though North Korea/US tension is bad for the market, it might drive higher prices in defense companies like Lockheed Martin." David highlights a few more key examples, with the market and the factors that may affect them.
Consumer Retail: disposable income, economic outlook, consumption trends
Energy: oil prices
Financials: interest rates
Healthcare: government policy on drug pricing and other regulatory factors
Industrials: commodity prices, industrial production demand/economic health
Tech: new product innovation, cyclical pricing trends in various tech components
"[When to buy and sell] is the key question for every investor — unfortunately nothing and nobody can tell you exactly when."
Any personal tips when it comes to investing?
David finalizes with some things to keep in mind that he and his colleagues abide by.
· Always be disciplined when investing. "If you're a high risk investor, make sure you set a few ground rules before investing and follow them to a T. This could be like if I am down 20% in a stock I will sell the loser no matter what. Or it could be, if I am up 15% in a stock, I will sell the winner no matter what. Be disciplined."
· Make sure you read the earnings call transcripts from the company management every quarter. "It provides some good insight on how the company performed and how they expect to perform going forward."
· You should only be picking single company stocks if you enjoy the process of stock picking and making money is not your number 1 priority. "If that's the case, to start out, I would recommend you start off by taking a few smaller positions just to ease yourself into the process. Don't go putting all your money into Snapchat tomorrow."