Vintage Store Round Two Is Set to Open up Shop in New York
The popular Hollywood "second-hand" store comes to the Big Apple.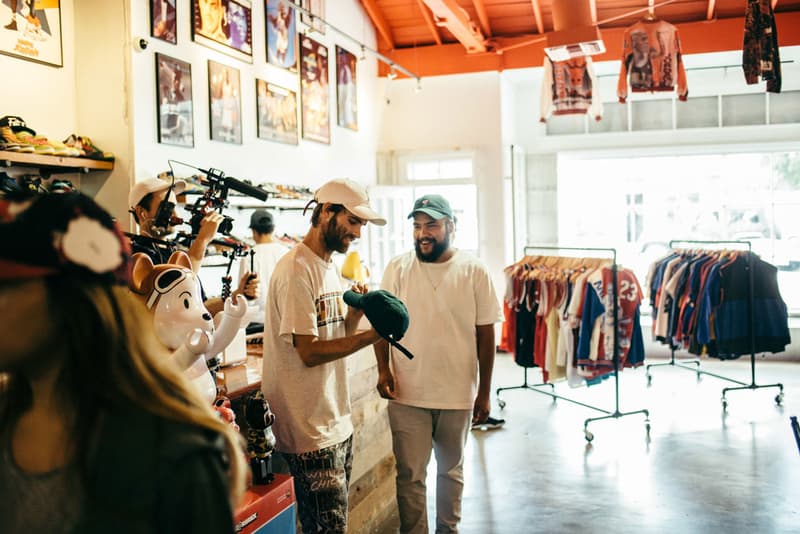 Los Angeles retail concept (by way of Richmond, Virginia) Round Two is coming to the Big Apple. The renowned secondhand shop had a favorable pop-up opening last year alongside New York City's Procell. Co-owned by Sean Wotherspoon (winner of the recent Nike Air Max Day Vote Forward competition), Chris Russow and Luke Fracher, Round Two not only caters to vintage clothing fans but also dedicated sneakerheads looking to cop the rarest of the rare, even the newer releases. The LA space has also been a fixture in the community, drawing crowds who have a knack for old school Tommy Hilfiger, Ralph Lauren and Supreme. Its collection of retro band tees and sports jerseys are always highly sought-after too.
Round Two is also a frequent stop for some of today's hottest celebrities — Migos, DJ Khaled, and Lil Yachty are fans and having a New York outpost should have the same effect when it comes to bringing in influential clientele. The opening is slated to happen this summer of 2017.
"We've provided a cultural hub where all different people can intersect in a shopping environment," Round Two's creative marketing director Justin Esposito said. "We have kids coming in from the Midwest whose family is on vacation in LA and they wanted to come into the store because they heard about it on social media or YouTube."