Nike Announces Winner of the Air Max "Vote Forward" Contest
The Air Max 97 x Air Max 1 combo by Sean Wotherspoon takes the crown.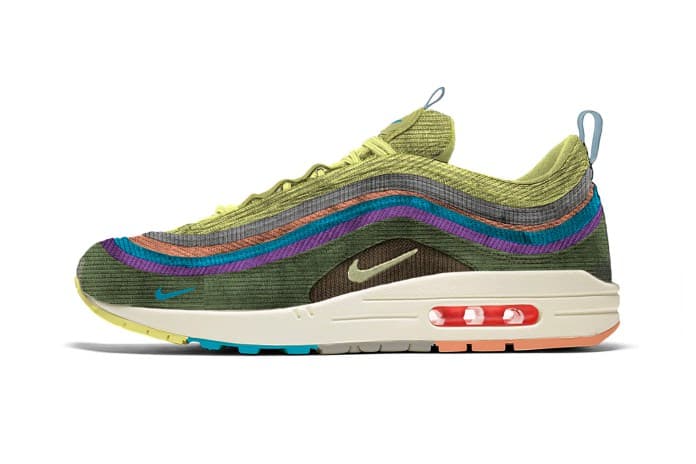 To celebrate this year's Air Max Day, Nike launched the "Vote Forward" contest with 12 "RevolutionAIRS" who created their own interpretation of the innovative sneaker. Artists from all over the world were picked to work with Nike's design team and devise concepts that the public could vote on for the annual event. Now, the votes are in and the community has chosen Sean Wotherspoon's Air Max 97 x Air Max 1 hybrid as the design they want materialized. Inspired by hats from the '80s, Wotherspoon utilized bold colors and frayed edges to give the silhouette a vintage look. As co-owner of Round Two, a vintage store in Los Angeles, Wotherspoon is an avid collector and familiar with various textures and quality fabrics. See more of his inspirations behind the winning design below and get an in-depth look at the creation process on Nike's website.