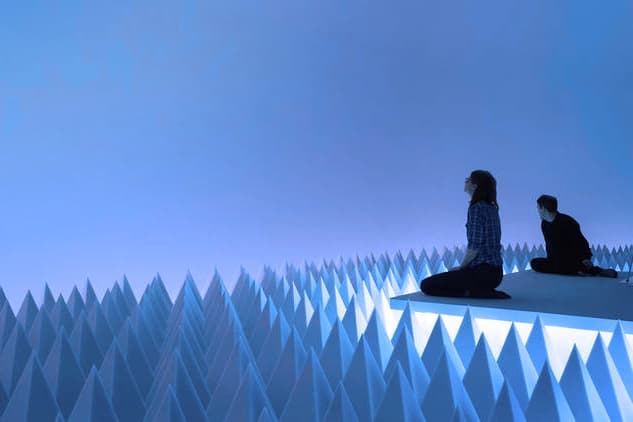 1 of 3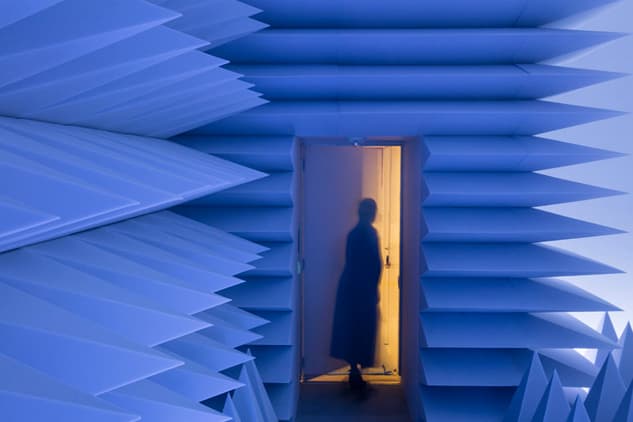 2 of 3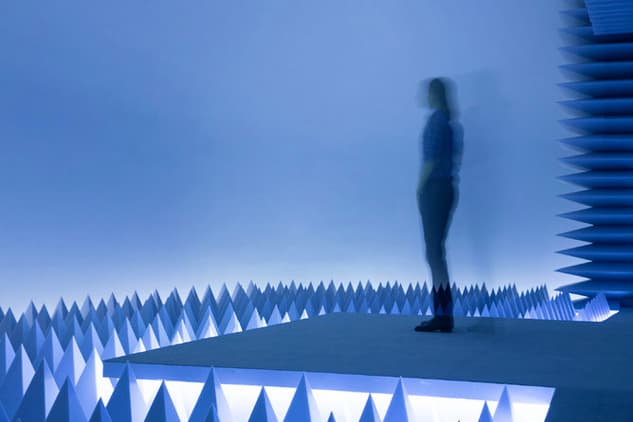 3 of 3
This Synthetic Silent Desert Installation at the Guggenheim Offers a Place for Solace
Lose yourself in nothing but low, ambient sounds.
---
The Guggenheim has a profound legacy of introducing immersive and sometimes controversial installations to the public, including last year's usable 18K gold toilet by Maurizio Cattelan titled "America." The highly talked about piece will be followed by a dramatically different installation, formerly called "PSAD Synthetic Desert III" by its creator Doug Wheeler.
Inspired by the Arizona Desert where the artist has spent much time, the experience invites its audience to sit on a viewing platform amongst rows of sound-dampening pyramids. The space offers a blanketing serenity as the room appears infinite without edges, washed in soft lighting. Though the piece is only making it's debut now, Wheeler conceived the idea for the silent desert nearly 50 years ago at the height of the California Light and Space Movement — a period where other such artists like James Turell found their niche. Wheeler's piece opened just yesterday and will run until August 2 at the Solomon R. Guggenheim Museum.