The 25 Best Sites for Shopping Quality Streetwear
A convenient roster for your clothing and sneaker needs.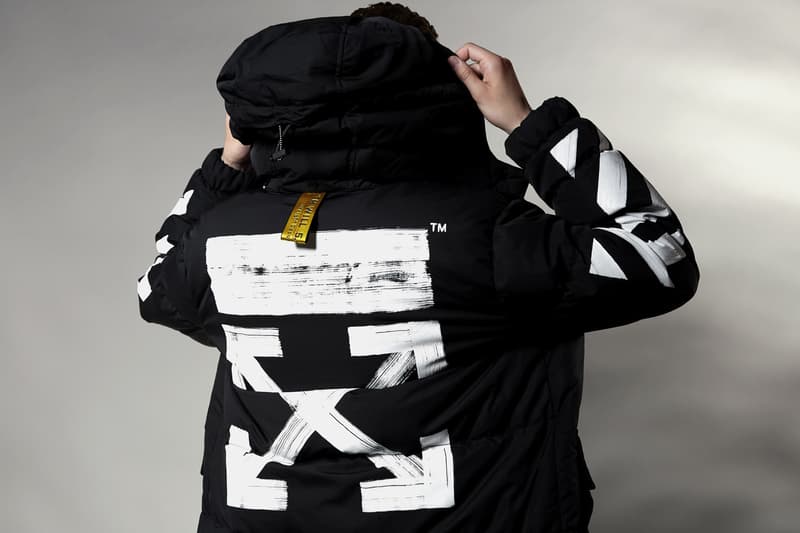 In streetwear's infancy, only a few web stores were deemed worthy of carrying the most sought after brands — particularly hyped Japanese labels you couldn't just order anywhere, like BAPE, visvim, NEIGHBORHOOD, WTAPS and UNDERCOVER. If you were savvy and in the know, an option was to go through proxy services to access Japanese sites like RAKUTEN and ZOZOTOWN to get the latest goods from these hard-to-come-by brands.
In addition to utilizing proxies, however, a more practical way was to order through a few trailblazing sites — HAVEN, Union, and Firmament (all in our definitive list). Not only are they renowned for carrying core streetwear brands, but they've also contributed plenty to the advancement of street culture through special collaborations, editorials and events that have brought this niche community closer together. You can say these shops influenced the newer crop of online retailers to go beyond just simply stocking product.
In and around 2006, American streetwear brands were popping up left and right. Some say it was the beginning of the end for streetwear. The boom of sites like Karmaloop, PLNDR, Digital Gravel and even JackThreads all played a collective role in saturating the market. Since then, a great number of streetwear start-ups have folded and these aforementioned shopping sites have either ceased to exist or have rebranded after facing bankruptcy. It was indeed a dark chapter in street fashion but the industry learned a lot of worthwhile lessons.
As the evolution of streetwear continued, the genre suddenly found itself in the luxury fashion conversation. It's no longer rare for both independent and bigger online shops like Barneys New York, MR. PORTER, or even Browns Fashion to carry legacy streetwear brands, power luxury names, timeless Japanese brands, and the quality up-and-comers. For these "bigger" online stores, however, they're not particularly in-tune with street culture the same way other independent shops are. Hence, some of the truest fans of streetwear will only shop at stores that offer an astute curation of brands, while maintaining a relatable cool identity.
Looking at old and new establishments, HYPEBEAST has picked the 25 best sites, in no particular order, for shopping quality streetwear online. To stay true to the genre, we've solely focused on the names that have helped progress street fashion and culture. These are the web destinations that continue to be trusted for their superior service, offer a well thought-out roster of labels, and innovate to provide costumers new ways to shop streetwear on the web.
1. END
END is renowned for having one of the best selections of brands online. Not only do they stock core streetwear stalwarts such as FUCT, Maharishi, and mastermind JAPAN but they also carry prime luxury designers that include Thom Browne, Dries Van Noten and Givenchy to name a few. END also sets high standards when creating lookbooks for its upcoming releases.
Website: www.endclothing.com
2. Union Los Angeles
For dedicated streetwear aficionados, Union Los Angeles is usually the first name mentioned when speaking about prime product purveyors. The establishment is steeped in streetwear history and continue to uphold its reputation as one of the premier shops to stock visvim, Raf Simons, Acronym and COMME des GARÇONS all under one roof.
Website: www.store.unionlosangeles.com
3. Slam Jam Socialism
Slam Jam Socialism excels in innovation — the Italian site is very conceptual in its approach and that's immediately evident on its web layout. There's a futuristic feel to the way products are presented and their editorial section — filled with interviews, editorials and brand spotlights — is always a must-see.
Website: www.slamjamsocialism.com
4. HAVEN
Canada's HAVEN has perfected the art of brand curation — its stockist standouts include Acronym, Junya Watanabe, Cav Empt and Stone Island Shadow Projects. It also just celebrated its 10th anniversary, a clear testament to the online shop's identity as a trusted streetwear bastion.
Website: www.havenshop.com
5. Nomad
What's impressive about Nomad is that it does away with clutter to present its products. Navigating the site is seamless and the way garments are styled on models is always on point. Additionally, Nomad keeps a considered lineup of brands that include Carhartt W.I.P., Gosha Rubchiskiy and OAMC.
Website: www.nomadshop.net
6. SUPPLY
SUPPLY is considered an OG in streetwear culture having first established itself as a physical store in Sydney in 2002. The retailer opened an online space in 2012 and has since continued to roll out products from a selection of the most sought-after brand, carrying visvim, Vans, Palace Skateboards and Angelo Baque's Awake.
Website: www.supplystore.com.au
7. Goodhood
Goodhood prides itself in striking a fine balance between sportswear and streetwear goods. The brand's mission statement says, "we actively aim to create a culturally relevant experience influenced by the flow of culture rather than the trends of the fashion industry." This rings quite true as the establishment has been around since 2007 and has maintained consistency in its offering of the finest products from brands like BEAMS, Champion, nanamica and Wacko Maria.
Website: www.goodhoodstore.com
8. Très Bien
When streetwear got extremely loud, those wanting a change of pace turned to Très Bien for quality, minimalist fashion. The site is simplicity at its finest and has been a go-to page for choice contemporary brands. Here, you'll find Maison Margiela, Jil Sander and Acne Studios right next to Brain Dead, Dime and Y-3.
Website: www.tres-bien.com
9. Need Supply Co.
Sophistication comes to mind when visiting Need Supply Co. It has successfully achieved a quietly cool vibe, showcasing a streamlined selection of products. Besides the tried-and-true lineup of labels such as NEIGHBORHOOD and visvim, they also carry a healthy stock of Scandinavian imprints like Wood Wood, Norse Projects and Soulland.
Website: www.needsupply.com
10. Firmament
Firmament has been part of the streetwear space since the culture's beginnings. If you're one of the few that still remember the heydays of sites like Being Hunted or The-Glade, then you had a headstart in digesting the early teachings of street culture. While Firmament now carries brands like Stone Island, Bianca Chandon and UNDERCOVER, it's worth noting that the stockist was one of the few other places out there that carried Supreme.
Website: www.firmamentberlin.com
11. KITH
Not much more can be said about KITH that the streetwear masses don't already know. Founder Ronnie Fieg is perhaps considered the king of collaborations and along with a physical space and website, he rules a kingdom of brands that is well-known throughout street fashion. From partnerships with Coca-Cola, Cap'n Crunch, to Bergdorf Goodman, Ronnie understands that touching all platforms will push his namesake even further into the limelight.
Website: www.kith.com
12. Notre
Notre delivers a sharp assortment of the most currently relevant brands in streetwear. Those who visit online will be impressed to see a sleek presentation of items styled in reflection of each label's ethos. That goes to show you that Notre is adept at working with topnotch brands — an overall creative vision that is echoed through their carefully crafted editorial shoots.
Website: www.notre-shop.com
13. RSVP Gallery
RSVP Gallery is synonymous with streetwear shopping in Chicago and has represented modern fashion culture in the Windy City proudly. While it's harder to find lower tier street brands here, those looking for high-end labels will be happy to find select stock from brands like Off-White™, Rick Owens, Helmut Lang, and YEEZY.
Website: www.rsvpgallery.com
14. 424
While most retailers are too focused on carrying only the biggest names in the scene, 424 takes chances on alternative brands that are worthy of recognition. With Fear of God, Maharishi and Rick Owens already in its roster, customers will also be pleased to discover the fashion-forward designs of Doublet, Helder Vices and the shop's in-house line 424.
Website: www.shop.fourtwofouronfairfax.com
15. Concepts
Concepts is known more for its sneaker offerings than its selection of streetwear but their clothing stock is far from lackluster. If you don't have the time to scroll through a massive list of brands, Concepts has fine-tuned their range with big names like BAPE, Y-3, Champion, Stone Island and Stussy.
Website: www.cncpts.com
16. Extra Butter
New York's Extra Butter is a renowned institution for sneakers but it's also a go-to for copping ace streetwear brands. Alongside coveted Nike, adidas consortium and Reebok kicks, casual shoppers can find pieces from Y-3, uniform experiment, Stone Island and The North Face to complete outfits. If that's not enough, actually going to the movie-themed physical store is a bonus with its ultra-helpful experts and own sneaker aficionados.
Website: www.extrabutterny.com
17. Nitty Gritty
Hailing from Stockholm, Nitty Gritty follows the streamlined ethos of the city with a clean, easy to navigate website. When browsing, you'll find how pleasantly appealing each item is presented. Additionally, the styling direction of modeled outfits are nearly flawless – the brand has a clear understanding of the adage "less is more."
Website: www.nittygrittystore.com
18. Wood Wood
Wood Wood is both known as a brand and as a supplier of fine contemporary labels. The Denmark imprint's site doesn't carry a lot of designers but with names like Bianca Chandon, Gosha, Nike and adidas in its lineup, it still deserves to be a contender amongst the other establishments on this list. Wood Wood's collaborations are also something to keep an eye out for when browsing its site.
Website: www.woodwood.com
19. HBX
HBX is the online shopping arm of HYPEBEAST, making it a clear authority on streetwear, especially up-and-coming brands. With a newly opened archived section, customers can now also shop for rare past collection items and special finds. Additionally, the fully revamped and redesigned layout makes it one of the most aesthetically pleasing destinations for streetwear online.
Website: www.hbx.com
20. Bodega
Bodega not only knows streetwear, but also knows sneakers and the art of creative branding, regularly producing catalogs, lookbooks and editorials. Furthermore, Bodega's roster of brands include basically all the who's who of contemporary style — NEIGHBORHOOD, nonnative and Sasquatchfabrix to mention a few.
Website: www.shop.bdgastore.com/
21. Commonwealth
Commonwealth's tagline is "For The Greater Good" — it's a positive phrase in line with the shop's ambitious beliefs. As both a physical and online retailer, Commonwealth has already received numerous praises from various style publications for its brand list and overall shopping experience. It's one of the few places left online that can cater to both die-hard sneakerheads and contemporary fashion fans.
Website: www.commonwealth-ftgg.com
22. Perks and Mini
Perks and Mini, also known as P.A.M, takes the cake as one of streetwear's most conceptual websites. While a lot of other destinations gravitate towards the clean, minimal look, P.A.M on welcomes visitors with a hard-to-forget home page. The colorful background and artful grid showcase makes for a very exciting online experience. The brand's collaborative products are also worth putting on your radar.
Website: www.perksandmini.com
23. Saint Alfred
Saint Alfred, another Chicago-based retailer on the list, hardly falters in its quest to be a top name in streetwear. A fresh selection of sneakers make it a must-visit site while its core list of fashion brands — Cav Empt, Stussy, UNDERCOVER, etc. — guarantees there's something for everyone.
Website: www.saintalfred.com
24. Hanon
Hanon features a slew of labels that have stood the test of time — Acronym, Champion and Neighborhood among others. A name most often associated with its must-have sneaker collabs, the shop also devotes itself to carrying top-tier streetwear. With a simple-to-navigate site and alluring imagery, Hanon should be a definite stop during your online shopping sprees.
Website: www.hanon-shop.com
25. Grailed
Grailed is a resell site, but that has never deterred it from being a go-to page for all things streetwear, menswear, and sneakers. Besides the newer releases, anyone who has a penchant for archive pieces will surely find something worthy of adding to their clothing arsenal. Plus, with deals, steals, and options to negotiate prices, you're bound to come up with something really special. Their "Dry Clean' section is also a treasure trove of interviews, editorials, and pictorials that aim to educate customers on the brands sold on the site.
Website: www.grailed.com