Nikolaj Coster-Waldau Spills the Beans on Next Season's 'Game of Thrones' Filming Date
Which could mean a possible September 2018 air date.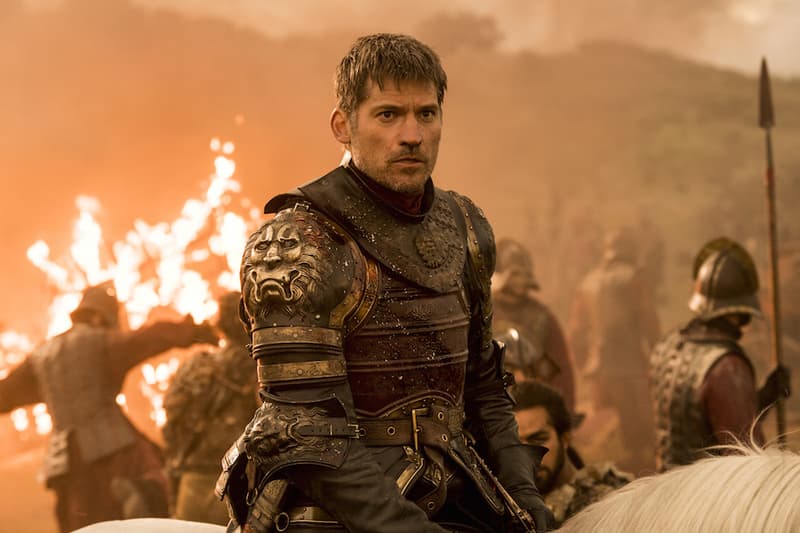 Tonight, Game of Thrones fans were gifted with one of the series's most epic episodes to date, which saw Jon Snow — along with Jorah, the Hound, Beric and Tormund — head North of the Wall to capture a wight for proof to show Cersei. With only seven episodes this season, tonight's penultimate episode paves the way for next week's season finale, where all remaining key players are seen meeting in King's Landing as they prepare for what looks to be the biggest fight of the series. With only one episode left, fans can't help to start wondering when next year's final season will began filming, and more importantly: when will it air?
Recently sitting down with Collider, actor Nikolaj Coster-Waldau (who plays Jaime Lannister) revealed that filming will kick off for the HBO fantasy series in October of this year, which means a possible premiere date likely won't be until September 2018.
Since filming generally takes around six months — taking from past seasons — and post-production another three to four, this is an expected timeline for the when Season 8 will finally hit the small screen. It's also likely the showrunners will hold onto it due to the timing of awards season, should it be finished earlier.
In the interview, Coster-Waldau states:
"I knew what was going to happen for the first three seasons. After that, it's been a season at a time. You get the scripts a month before we start shooting, or six weeks, and then you know what's going to happen that season.

But, I don't know what's going to happen next season. We go back in October, so maybe in the next few weeks, we'll get the scripts and I'll find out. I'm very curious. They have to write the episodes and figure out the production schedule. We'll have a better sense of that once they get further into the writing."