Here's All 10 Virgil Abloh x Nike Sneakers
The collection gets an official release date.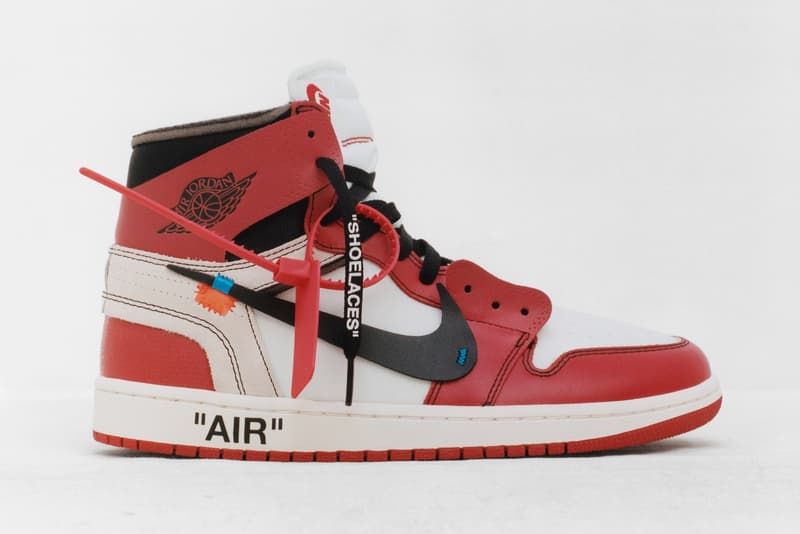 1 of 10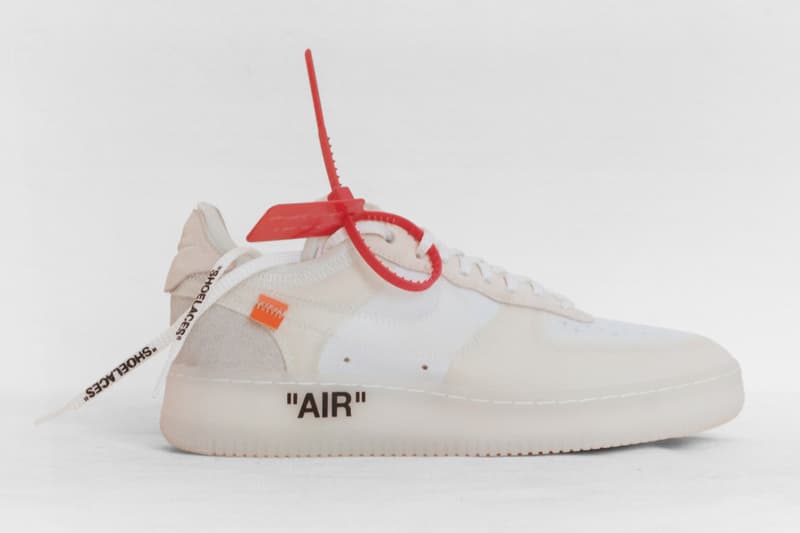 2 of 10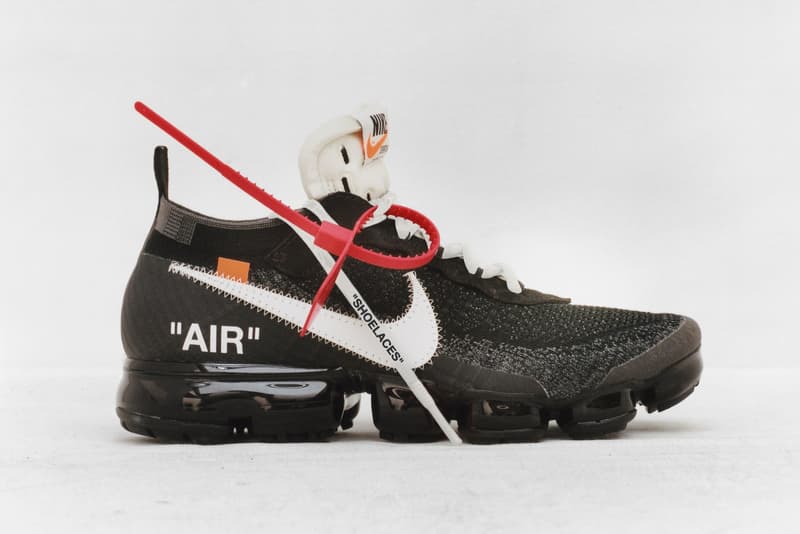 3 of 10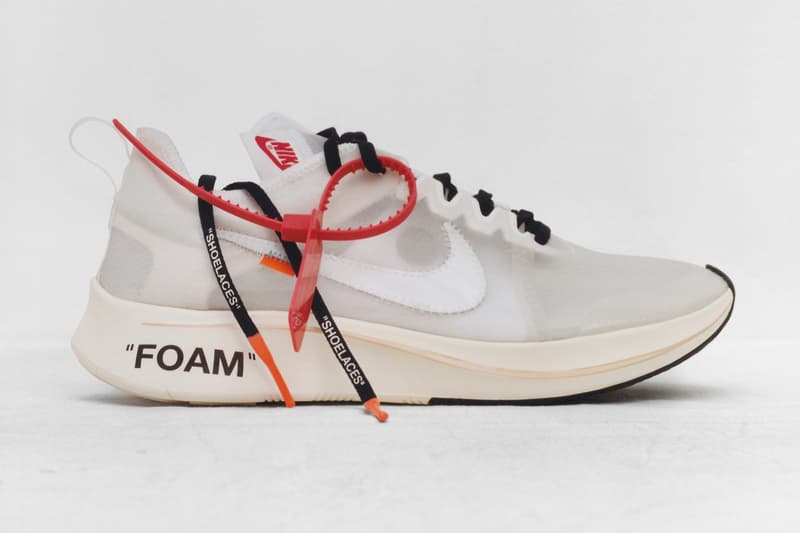 4 of 10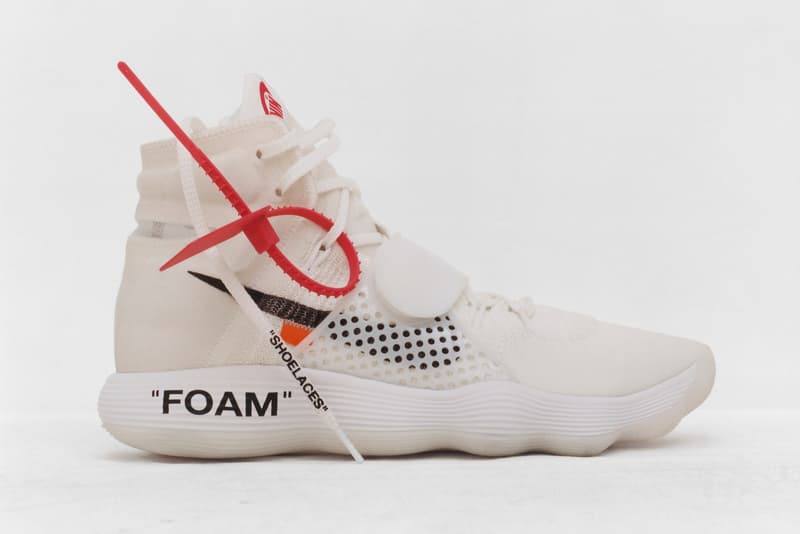 5 of 10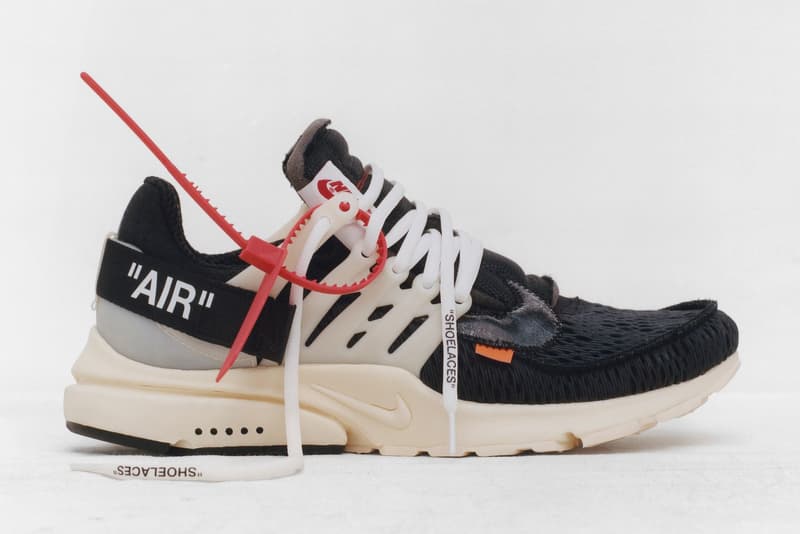 6 of 10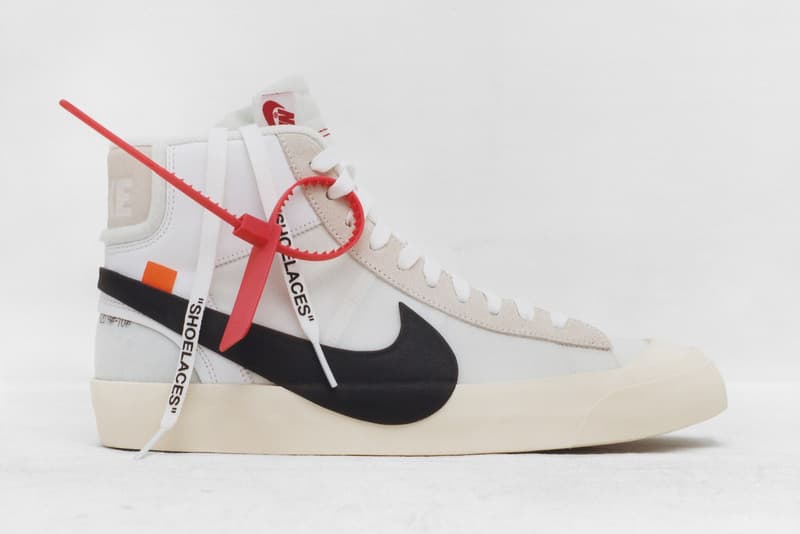 7 of 10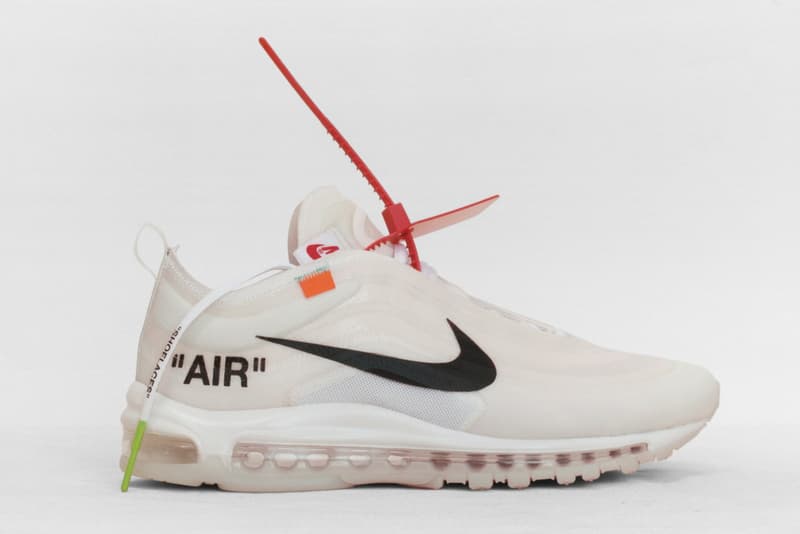 8 of 10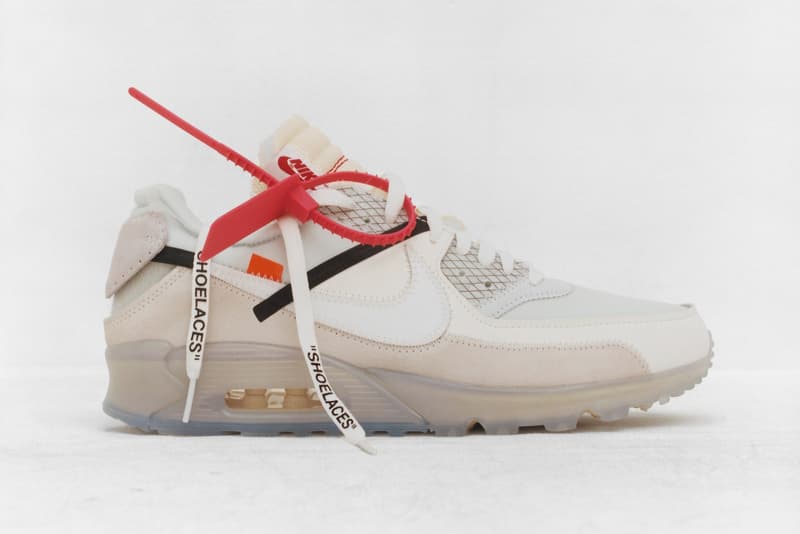 9 of 10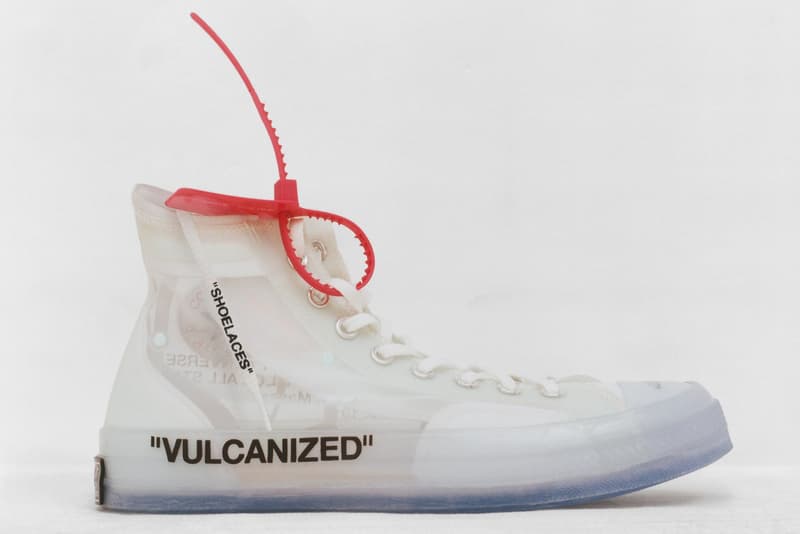 10 of 10
Excitement over Virgil Abloh's 10-shoe collaboration with Nike has been building since the wide-ranging collection was little more than a rumor. Over that time, we've seen collaborative sneakers such as the Air Jordan 1, the Air Max 90, and the VaporMax. Now, images of every piece in the collection has been revealed, which also includes Air Max 97s, Blazers and Converse's Chuck Taylor All-Star.
As well as unveiling every piece of the collection, Virgil Abloh sat down with Nike's Vice President of Footwear Andy Cain to shed some more light on the much-hyped collection. As well as featuring some illuminating insights from Virgil, the interview also included official confirmation of the collaboration's release date, with a series of pre-releases at NikeLab locations to tie in with corresponding fashion weeks.
Split into two themes – "REVEALING" and "GHOSTING" – each set presents an accessible aesthetic thanks to hand-cut, open-sourced and reconstructed methods of design found in its first set including the Air Jordan 1, Nike Air Max 90, Nike Air Presto, Nike Air VaporMax and Nike Blazer Mid. The latter batch continues its aforementioned theme of accessibility via translucent uppers on the Converse Chuck Taylor, Nike Zoom Fly SP, Nike Air Force 1 Low, Nike React Hyperdunk 2017 and Nike Air Max 97.
"By the time I made my first trip to Beaverton, I immediately wanted to make something. I didn't wait all those years to just have meetings at Nike."
To coincide with the NYC launch of the project, Nike has also announced the launch of "Off Campus," which the brand describes as "a destination for the advancement of sport, design and innovation" and will be held on Wall Street from September 6 to September 8.
According to StockX, the forthcoming collaboration will make a strong statement within the resell market and it all begins with the highly anticipated Air Jordan 1. Its "Chicago" colorway base serves as the perfect model that dips into the worlds of sportswear nostalgia and contemporary design without a compromise between the two. As a result, the Off-White™ x Air Jordan 1's current highest asking price stands at $3,000 USD while its highest bid stands at $1,705 USD at the moment, with numbers expected so continuously surge as we approach its launch dates.
Read some key quotes from Virgil's conversation with BoF as he discusses the collection, titled "The Ten: Icons Reconstructed by Virgil Abloh," below.
On the projects:

"I always like a challenge. The idea of 'The Ten' is Nike going into its history and asking a designer such as myself to tell a story by highlighting a design detail and innovation within [each of the] ten models. What's interesting is the scope of the project. It's a hallmark, a very important idea of post-modern culture, innovation and athletic performance all intertwined into one."

On the future of streetwear:

"The future of streetwear is that it should no longer serve itself. This project is truly a democracy of how design explores the world. I'm interested in how the kid that's standing outside his or her local Foot Locker or Nike Town buying Jordans and taking my ideas gets inspired and takes a marker to the shoes or attaches a red zip tie and now they're part of the conversation."
"These 10 shoes have broken barriers in performance and style. To me, they are on the same level as a sculpture of David or the Mona Lisa. You can debate it all you want, but they mean something. And that's what's important."
NikeLab Pre-Release Locations and Dates: 
New York City – September 9-13
London – September 18-22
Milan – September 21-25
Paris – September 26-30
Which sneaker is Virgil's masterpiece? Choose your preference below.
Poll
Off-White™ x Nike Air Jordan 1
Off-White™ x Nike Air Force 1
Off-White™ x Nike VaporMax
Off-White™ x Nike VaporFly
Off-White™ x Nike React Hyperdunk
Off-White™ x Nike Air Presto
Off-White™ x Nike Blazer
Off-White™ x Nike Air Max 97
Off-White™ x Nike Air Max 90
Off-White™ x Converse Chuck Taylor