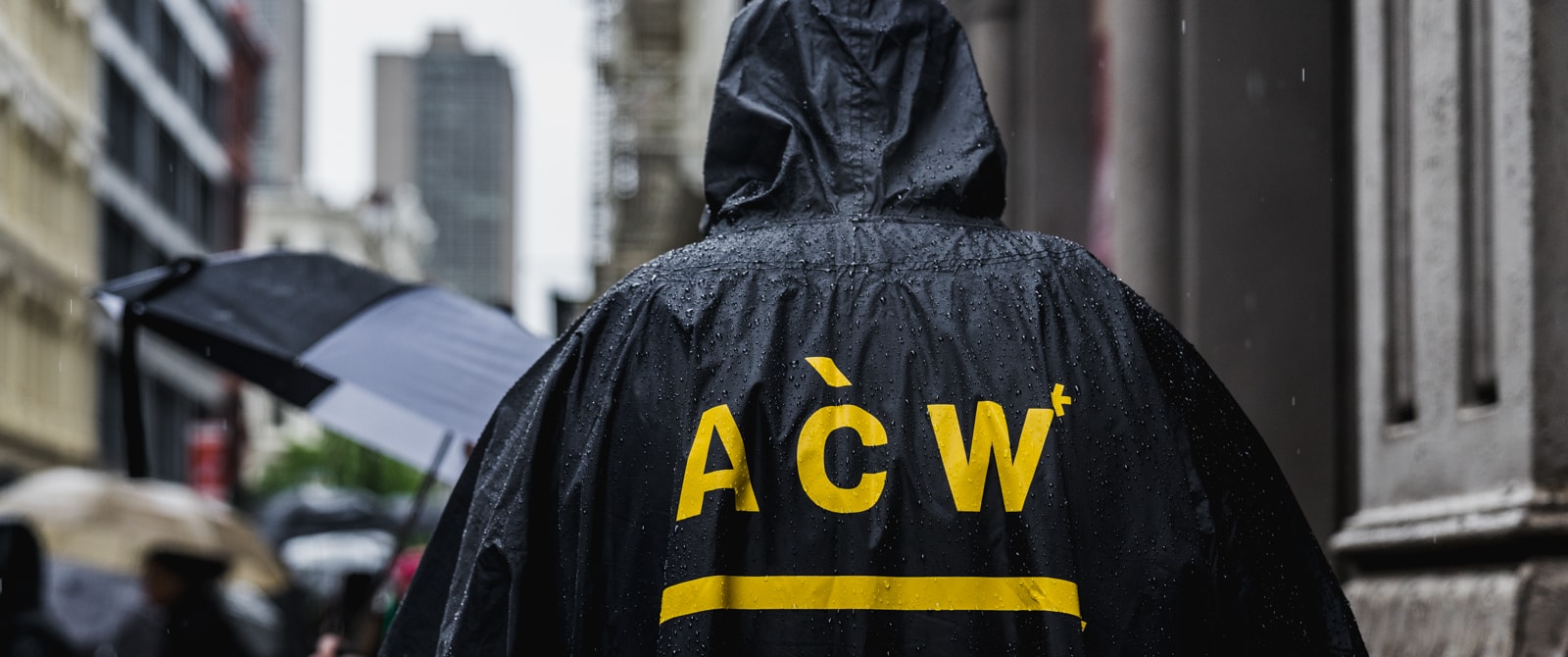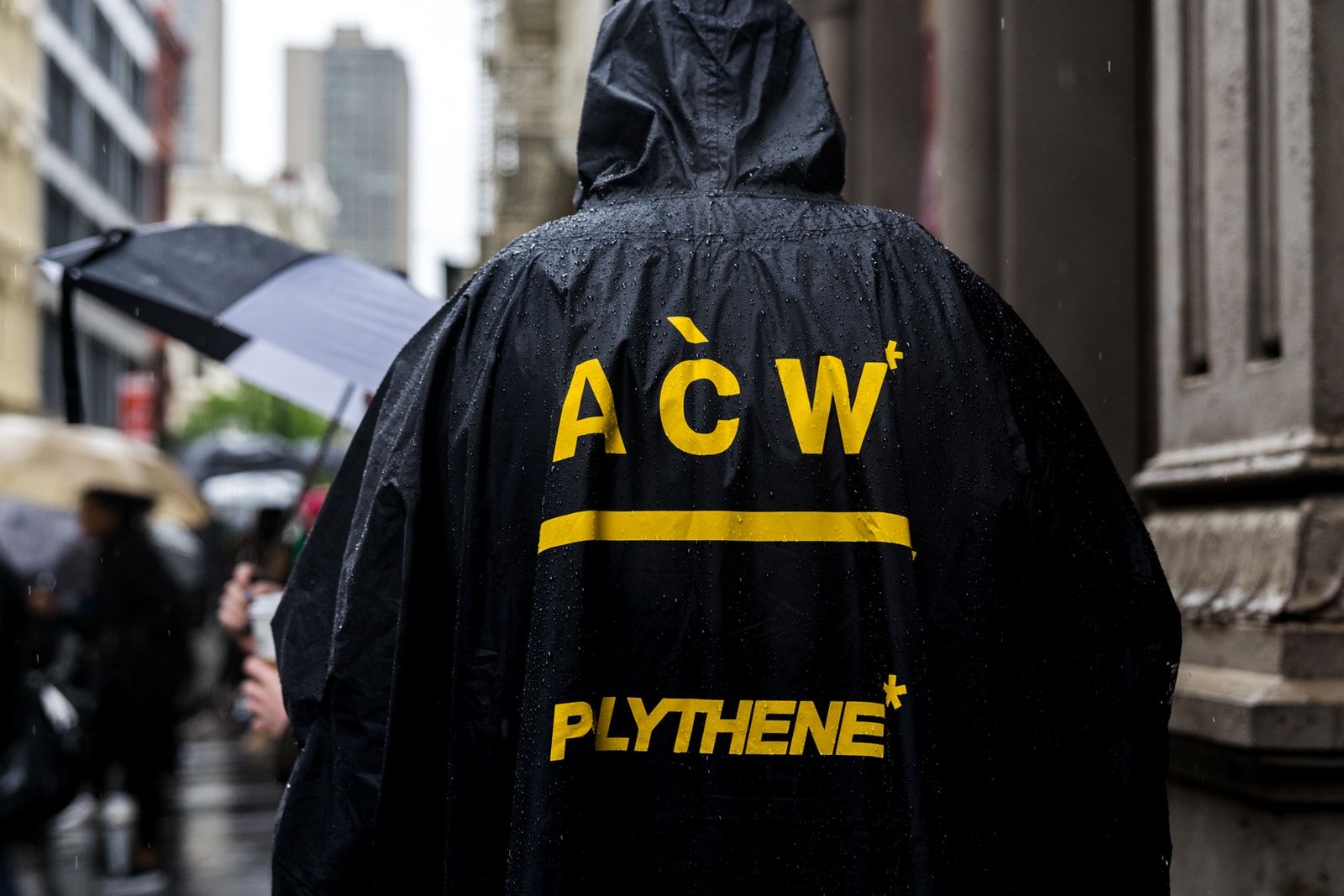 Top Buyers Say That These Trends Will Dominate Fall/Winter 2017
Expect lots of tailoring, clunky sneakers and statement jackets.
As we bid one final adieu to Spring/Summer 2017, let's hone in on the trends set to dominate the consumer market for Fall/Winter 2017. With only four months left in the year, it's clear now what styles and products that reigned supreme last year – such as souvenir jackets, monochromatic sportswear and Chelsea boots – have fully evaporated into the sartorial ether. But since their debut on the catwalk a few months back, the Fall/Winter 2017 trends that stirred up the most media commotion can finally compare with what is actually selling in retail.
Since their entire job revolves around the forecast and analysis of consumer behavior, buyers posses the most astute knowledge of when a trend or product's popularity will start and end. Of course, each retailer's fiscal evidence varies depending on what kind of consumer they're targeting, but the overall language of trends is universal.
To get a broader evaluation of what trends and products are going have the most clout this season, we asked five buyers from some of the industry's most respected retailers – including menswear mainstays MR PORTER and Barney's New York, cult London favorite MACHINE-A, eclectic boutique Idol Brooklyn and LA fashionista go-to Wild Style – to weigh in on what consumers are (and aren't) buying right now.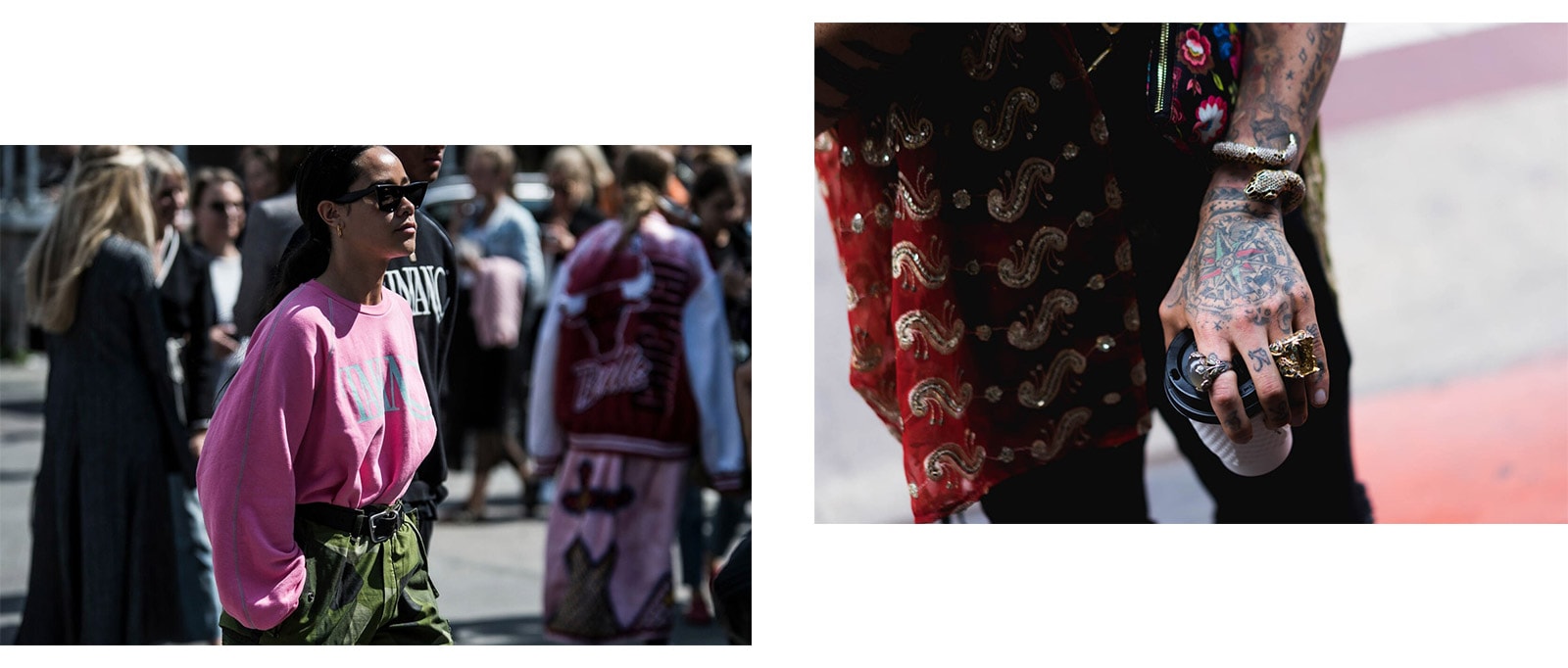 What trends and products from 2016 are still popular with consumers?
Sam Lobban, MR PORTER Buying Manager We saw a real return of color in 2016, and this has continued throughout 2017. Where people had been obsessed with monochromatic looks in recent seasons, we're now seeing more color being used across the board. A few examples include the dusty pink and pastel shades for Spring/Summer 2017 with richer autumnal colors for Fall/Winter 2017. Inspiration taken from surf and skate culture doesn't seem to be going anywhere anytime soon either.
Tom Kalenderian, Barney's New York Executive Vice President & General Merchandise Manager Apparel with camouflage or military references were very strong and turned up in many collections. The emergence of oversized silhouettes spearheaded by powerhouse designers such as Raf Simons and Demna Gvasalia have also influenced many young designers. Last year, menswear crossed with many gender-fluid expressions. We also saw a surge in athletic wear, "vintage" band merch, distressed denim and jewelry, especially bracelets.
Stavros Karelis, MACHINE-A Owner Floral prints, tailored suits, striped shirts, oversized knitwear, denim trousers, cowboy boots, puffer jackets and bomber jackets.
Alex Kasavin, Idol Brooklyn Co-Owner Logos remain widely popular across the entire fashion spectrum, from streetwear to luxury, and are especially powerful because they function like memes on social media.
Tom Hirota, Wild Style Owner Exaggerated silhouettes like oversized sleeves, cropped outerwear and sweatshirts.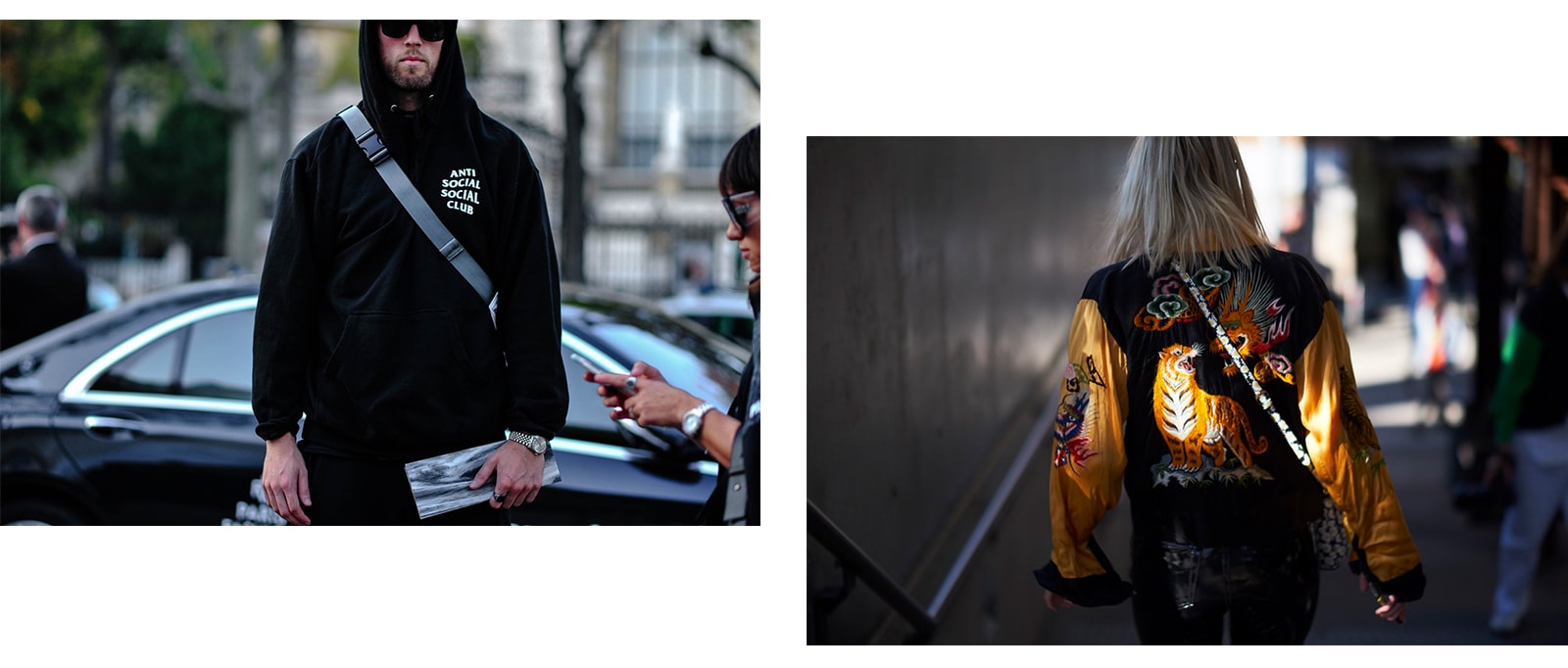 Which trends have dropped off significantly?
Sam Lobban, MR PORTER Monochromatic clothing.
Tom Kalenderian, Barney's New York Souvenir jackets were short lived. The embellished high-top sneaker has slowed and been replaced with more subtle low-top options. Watches also aren't trending; men are spending more on jewelry.
Stavros Karelis, MACHINE-A Oversized sportswear, big logo sweatshirts, long-sleeve tops and prints.
Alex Kasavin, Idol Brooklyn Skinny jeans and tailored track pants. The designer fashion set has settled into relaxed pants and the streetwear/sportswear set has its parallel in breakaway pants.
Tom Hirota, Wild Style Minimal streetwear in neutral hues. Also, layering tees with long tunic-style tops, Chelsea boots, military boots and biker denim.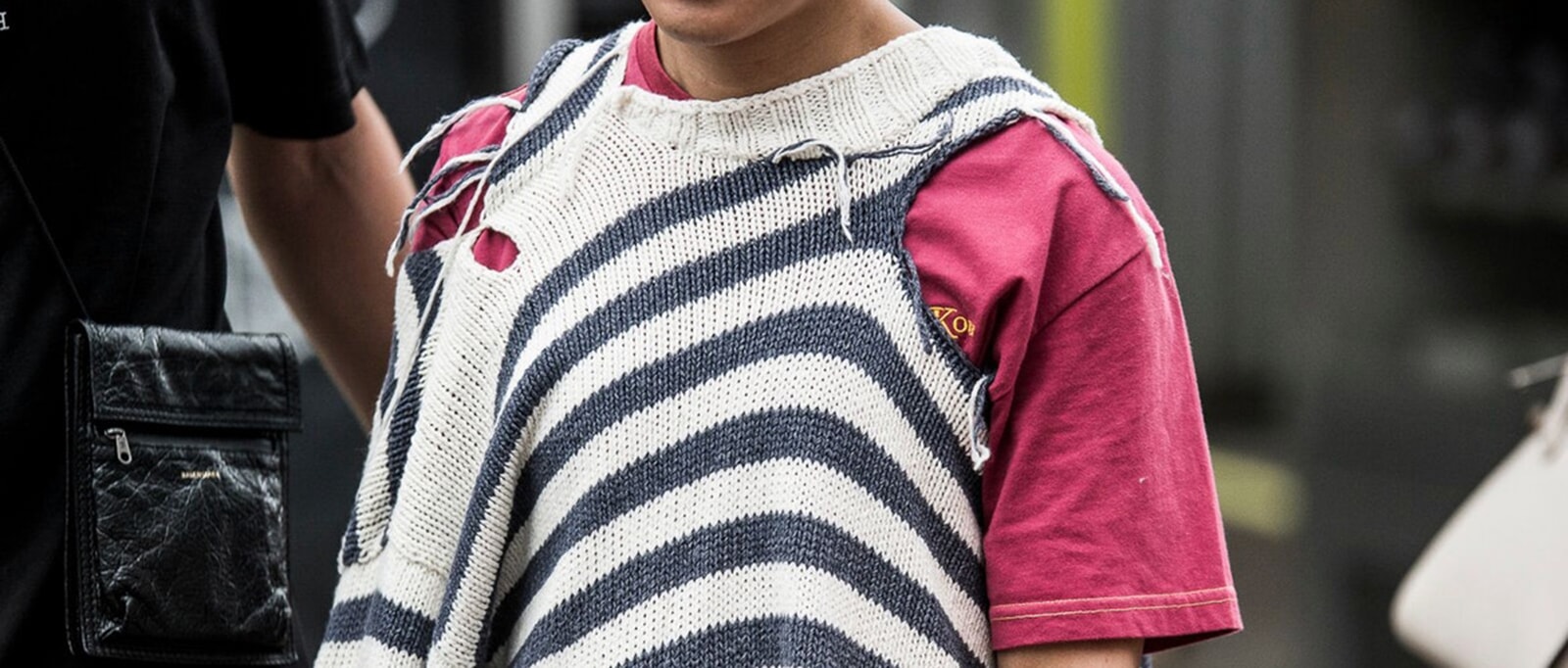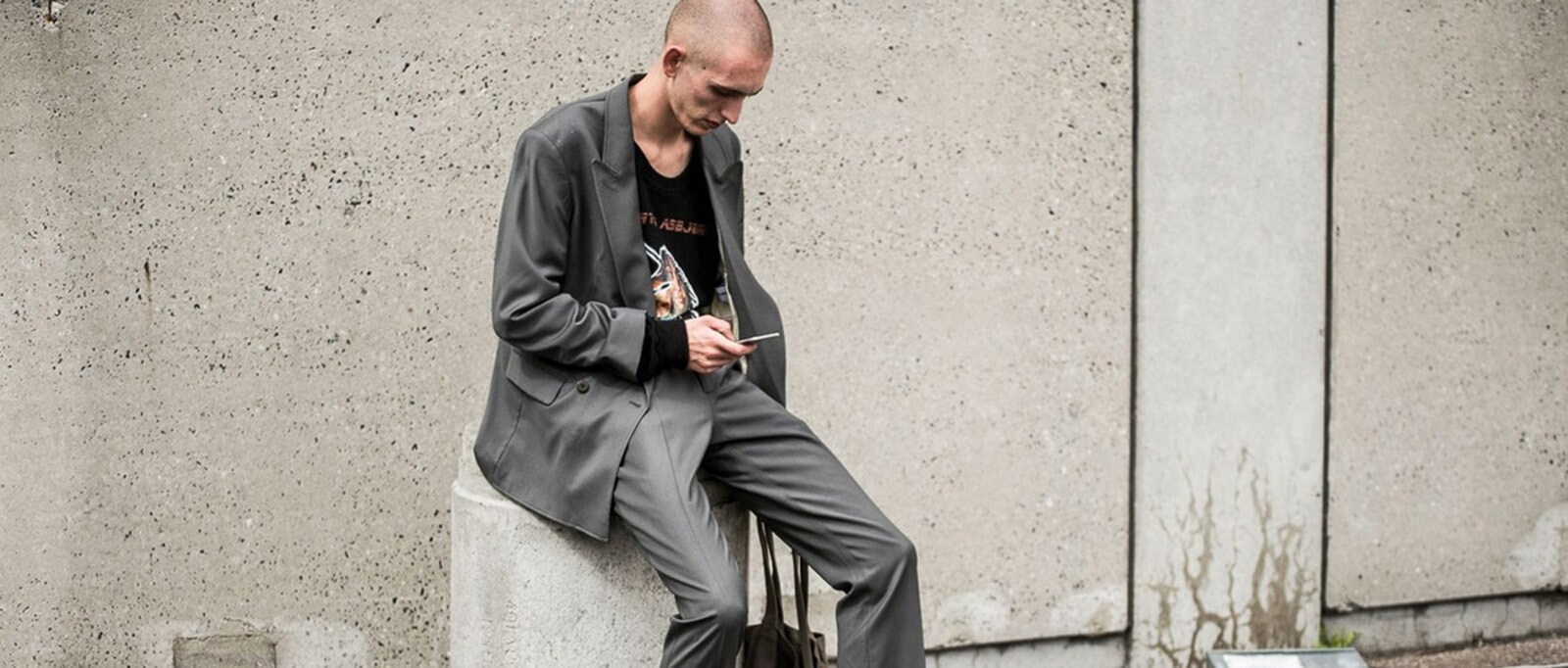 After the Fall/Winter 2017 fashion week circuit, what trends and products did you immediately think were going to be huge?
Sam Lobban, MR PORTER The "worn-in" trend felt super wearable – whether that's a beaten up leather jacket or patched knitwear. We saw "pre-loved" product from almost every designer and felt that the craftsmanship involved in producing these garments would really resonate with our customer. We also saw a lot of statement shoes from a number of designers, with this loosely encompassing the maximalist sneaker trend seen from Balenciaga through to Gucci's jazzy mules. These are ways for any guy to add something a little more out there to a subdued outfit they they're comfortable with.
Tom Kalenderian, Barney's New York Puffer coats were strong. Additionally, we identified utilitarian uniform dressing seen in collections such as Heron Preston, and the continuation of athletic wear and fabrics blended into everyday wardrobes. Designer socks were a huge trend, including iterations by Gucci, Thom Browne, Vetements x Reebok, Off-White, Heron Preston and Gosha Rubchinskiy x Adidas, to name a few. Statement bags, like the Balenciaga shopping bags, will also be hot.
Stavros Karelis, MACHINE-A Tailored suits, stripe shirts, men's high-heel boots, varsity knitwear, silk shirts, ties, tie pins, blazers, leather harnesses and leather chokers, crochets, puffer vests, cropped sweaters, cowboy boots, products in mint, red, baby blue and purple.
Alex Kasavin, Idol Brooklyn Streetwear and sportswear were big runway trends. The Louis Vuitton x Supreme runway was a definitive fashion moment.
Tom Hirota, Wild Style Brands are taking it one step further in incorporating functionality and technical things into their wardrobe for the consumer who is all about functionality in this day and age. Heavy messaging whether through dress statement or slogan tees are seen trending as well. Wide-leg pants, chunky knitwear and formal clothing are huge as well.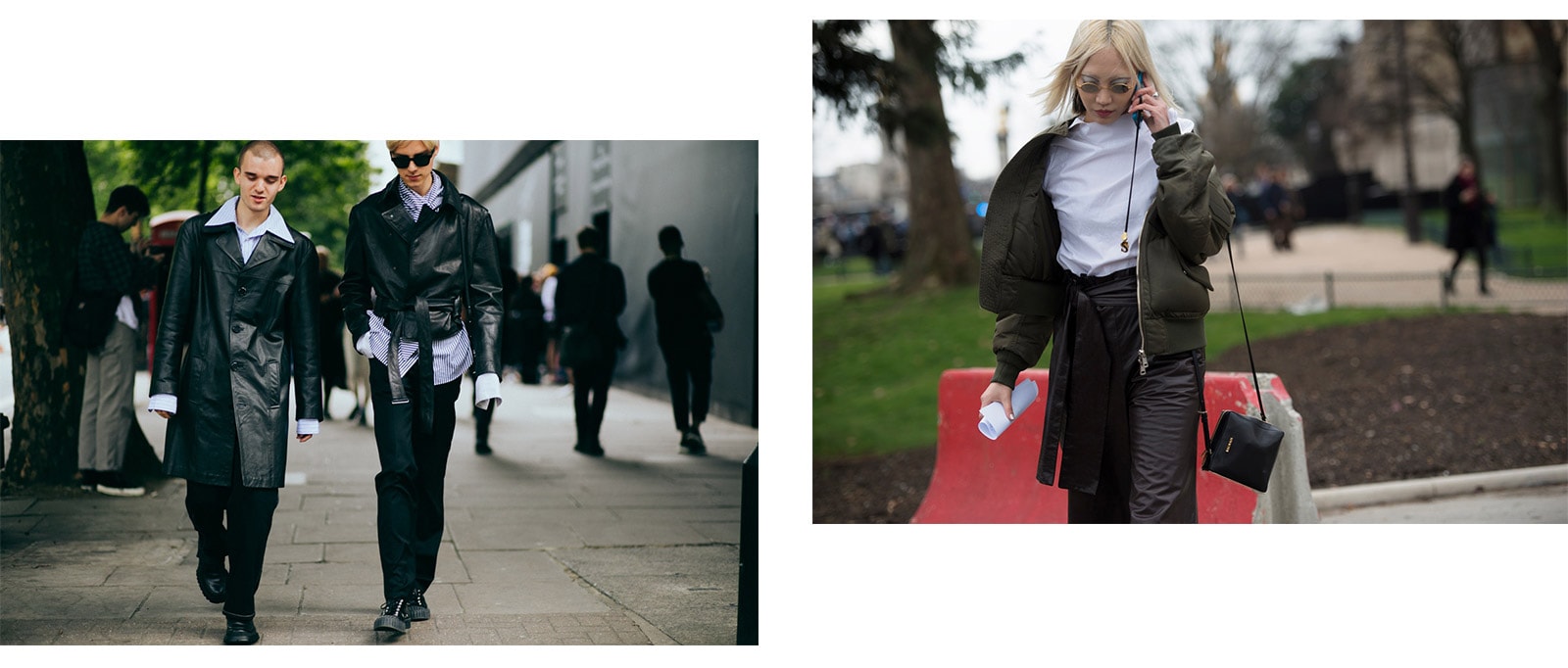 What's the one item people are spending the most money on right now?
Sam Lobban, MR PORTER Buying Manager Not necessarily a surprise, but statement ready-to-wear product is selling well, so perhaps this is a result of the statement shoes that we saw from a number of designers and brands.
Tom Kalenderian, Barney's New York Bomber jackets are the go-to item of the season.
Stavros Karelis, MACHINE-A Knitwear, outerwear and shoes.
Alex Kasavin, Idol Brooklyn T-shirts and hoodies, for sure.
Tom Hirota, Wild Style Consumers are spending their money on items that are rare or limited. Collaborations are having a huge moment right now because of their limited availability in the market, as well as hype around the marketing. The dad look is also a huge trend, with vintage-looking bulky running shoes, any type of denim jacket and repurposed vintage items. Anything you can find in your dad or grandfather's closet are huge and people are spending money on it. A lot of commercial brands are creating that vintage aesthetic in their own way.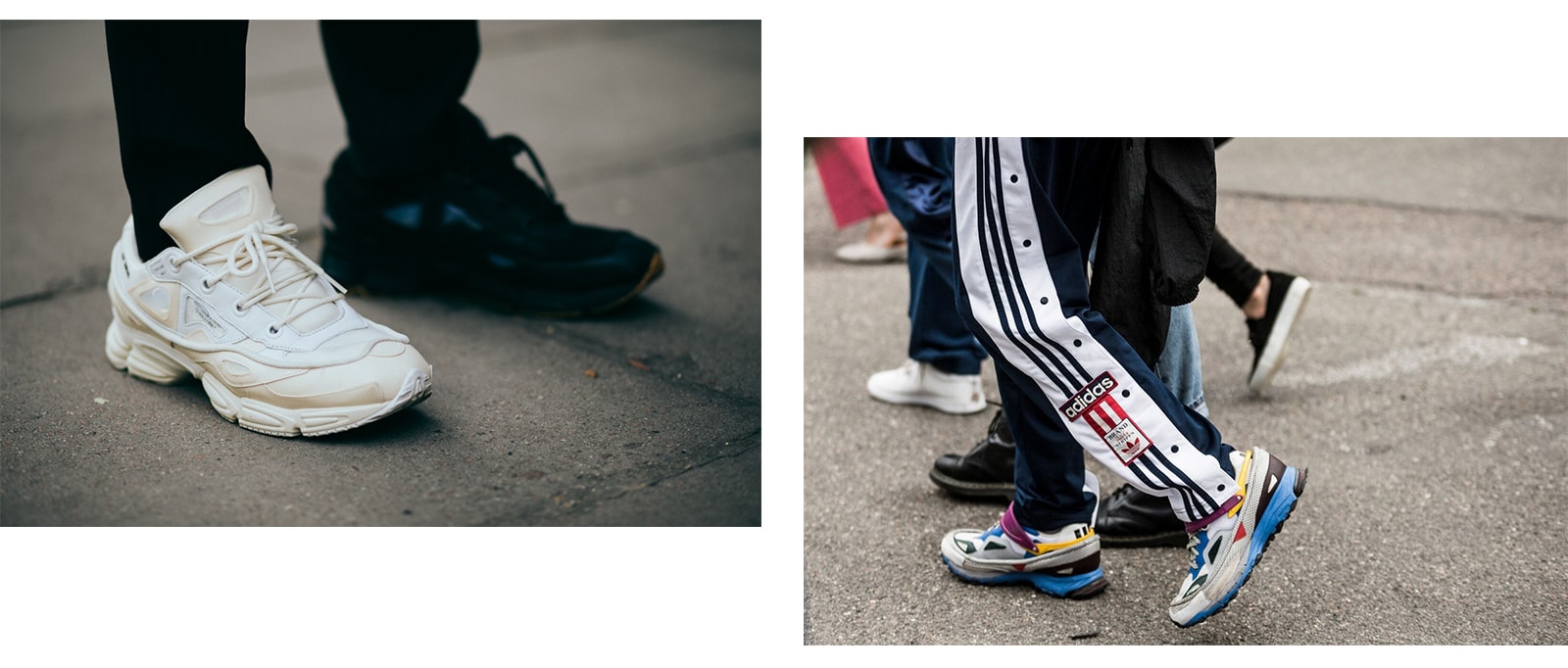 What type of footwear do you think will dominate this season?
Sam Lobban, MR PORTER I think it's still all about sneakers. There are so many options on the market now, from maximalist to technical to embroidered to more classic and minimal. I expect boot sales to pick up strongly when the weather really hits in the coming months as well.
Tom Kalenderian, Barney's New York The sneaker will continue to dominate, with an uptick in boots and loafers.
Stavros Karelis, MACHINE-A Calvin Klein cowboy boots, ankle leather boots by 424, Margiela and Raf Simons and clunky sneakers.
Alex Kasavin, Idol Brooklyn Sneakers aren't going away.
Tom Hirota, Wild Style Comfort is key — sock runners will continue to remain popular throughout this season. Bulky running shoes like the Ozweego and Triple S will dominate in the fashion world. Dress shoes are also making a comeback. Many old school lifestyle footwear brands, like K SWISS, Converse, New Balance and Nike Cortez, are coming back.
---
Now that you're caught up on the season's biggest trends, find out which ones street style photographers hate seeing at fashion week.