Masato Sekiya's Fishing Cabin Gives Japanese Tradition a Powerful Brutalist Makeover
The Cliff House dangles precipitously over a river.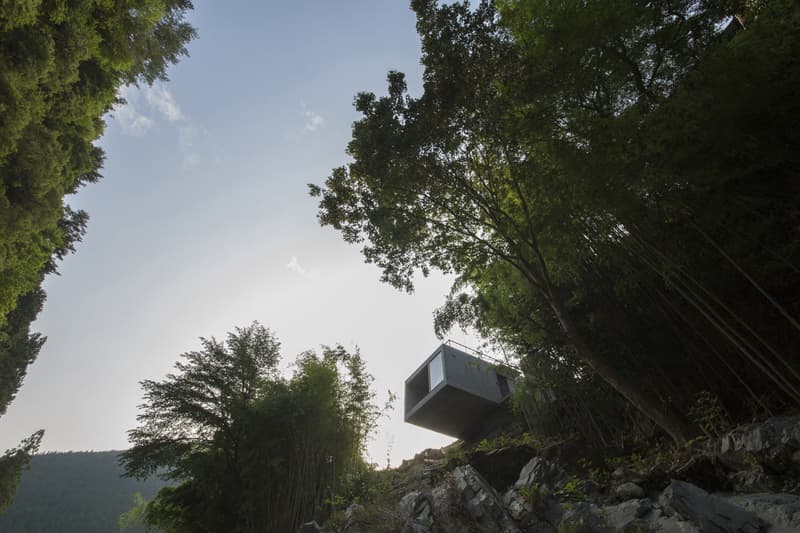 1 of 8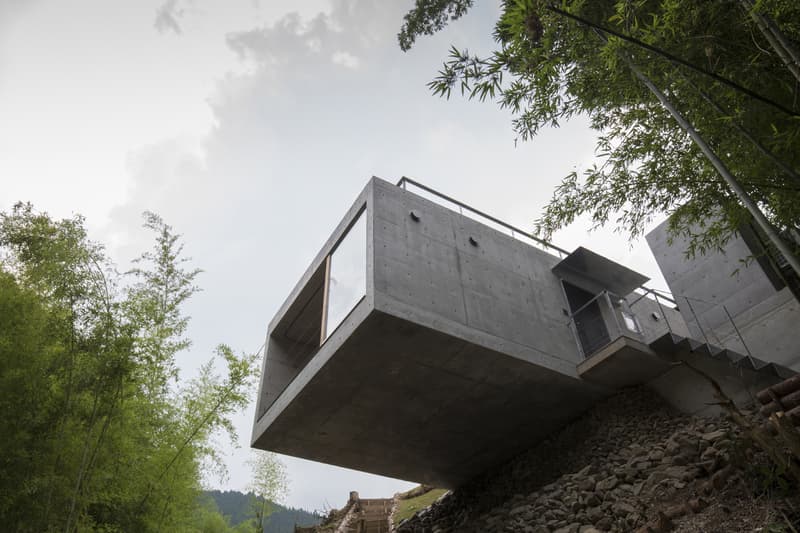 2 of 8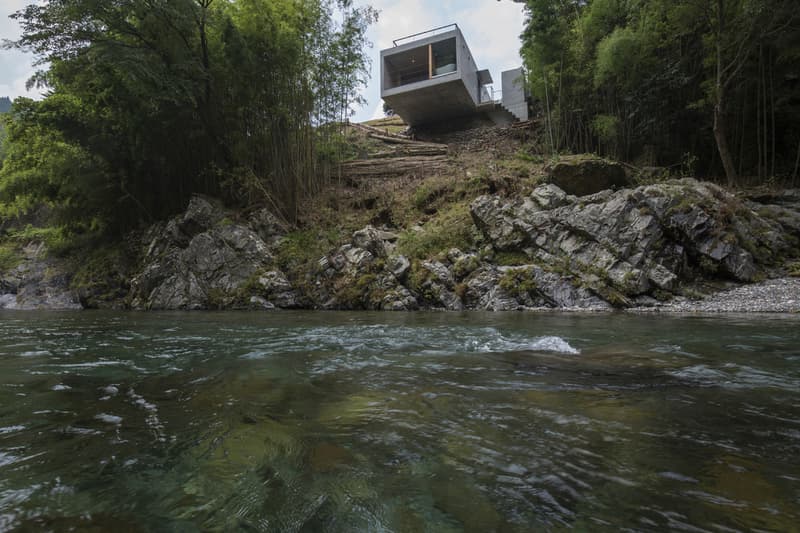 3 of 8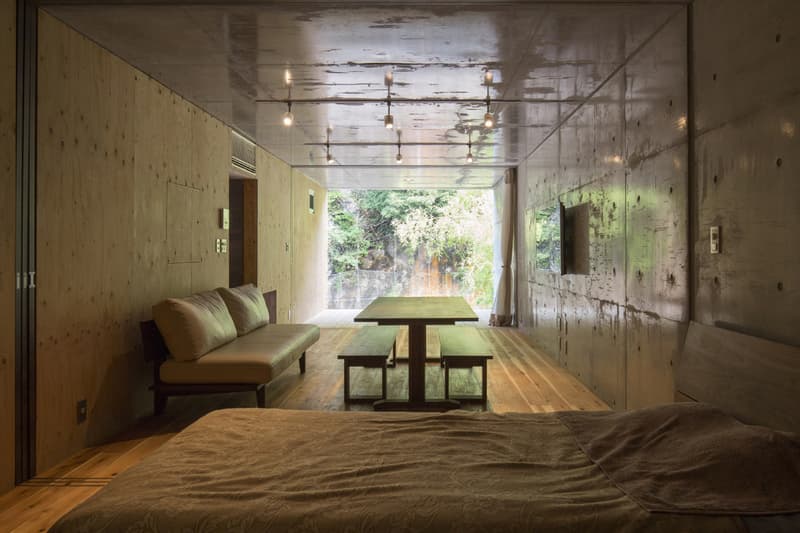 4 of 8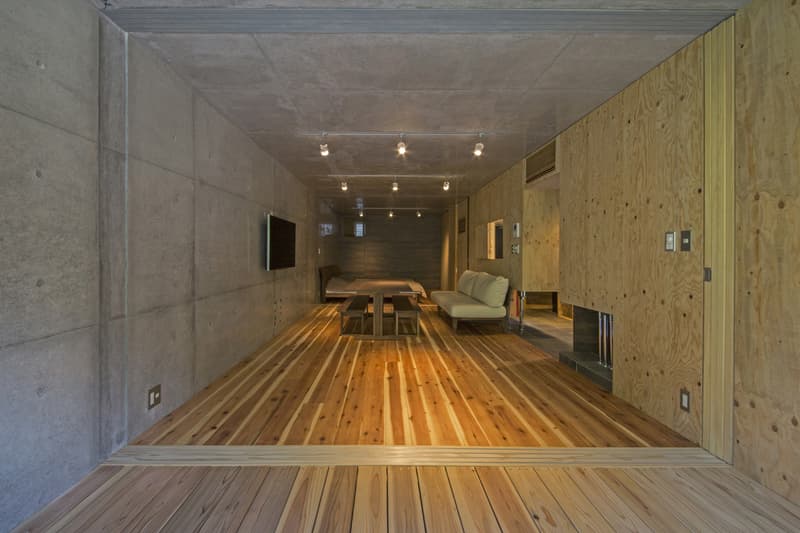 5 of 8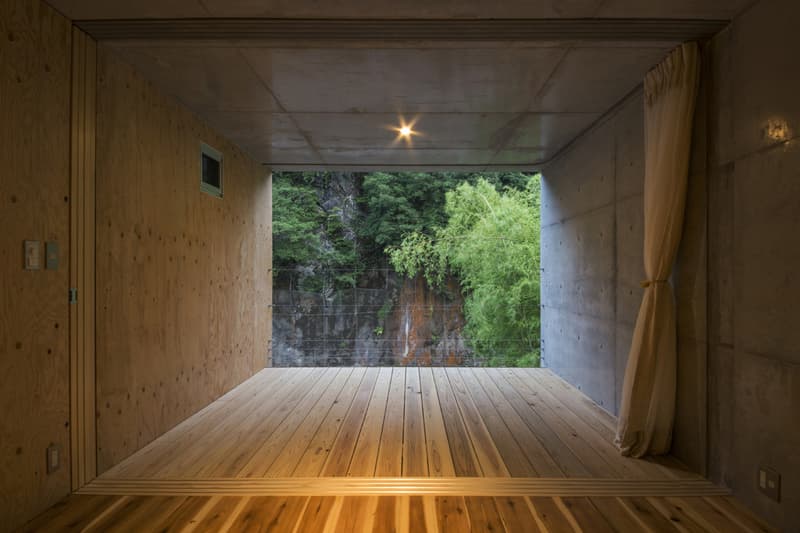 6 of 8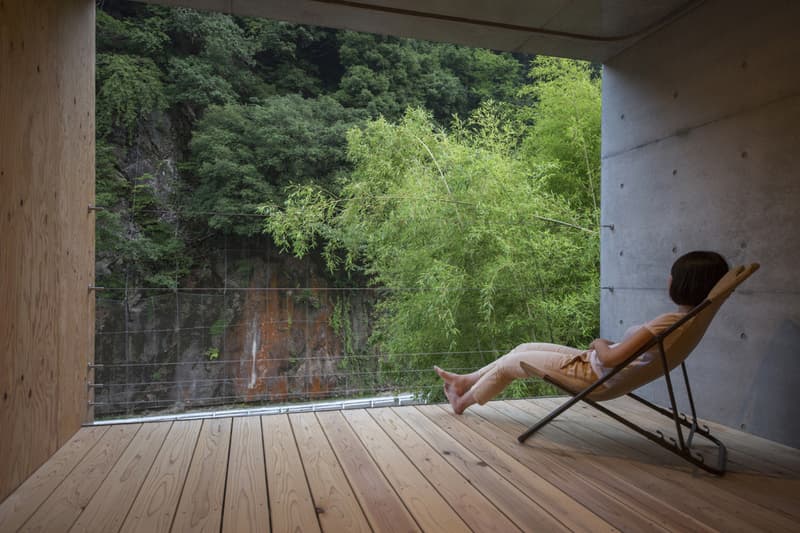 7 of 8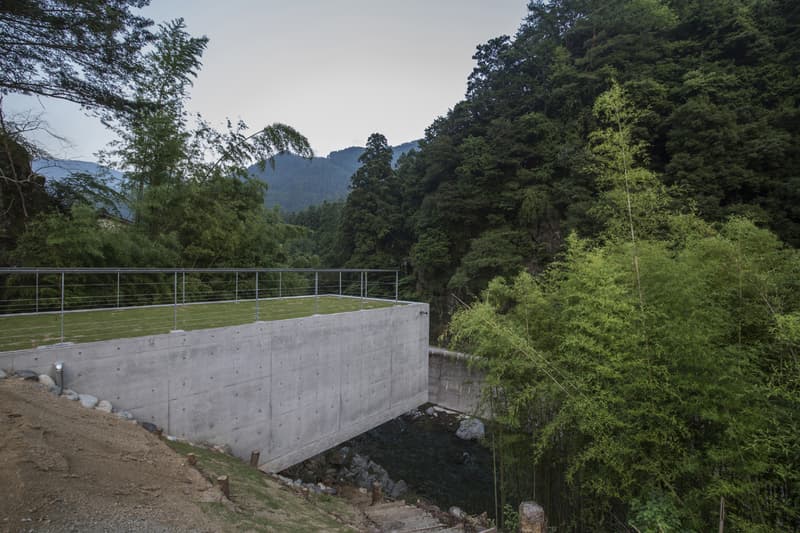 8 of 8
Architect Masato Sekiya's latest work, the Cliff House, provides an updated — and somewhat imposing — brutalist take on the traditionally more modest Japanese fishing cabin. Based in Nara, the cabin is located in the Tenkawa village overlooking a scene riverscape. Sekiya placed the building with great care as to appear as like it were dangling precipitously over a steep incline drop. Explaining how he pulled off such a feat, he said the following:
"My solution was to dig down nearly to the bedrock and sink the building into the ground, then extend it out into the air over the river. The key to the structure is the creation of balance. it has a structure like a balance, installed on flat bedrock, with a ruffle concrete pillar as a fulcrum, and a mass of concrete to be a counterweight."
The actual home itself is below street level, so the only thing that's visible from the outside is a rooftop garden. This was done to preserve the area's natural scenery. You can take in the landscape for yourself by viewing the gallery above. And, if concrete objects happen to pique your interest, why not check out how they feature in our round of Europe's best product drops this week?