London Fashion Week Men's: Backstage at Berthold's 2018 Spring/Summer Collection
We spoke to the designer about making shop-ready pieces, womenswear and the unexpected influences behind the collection.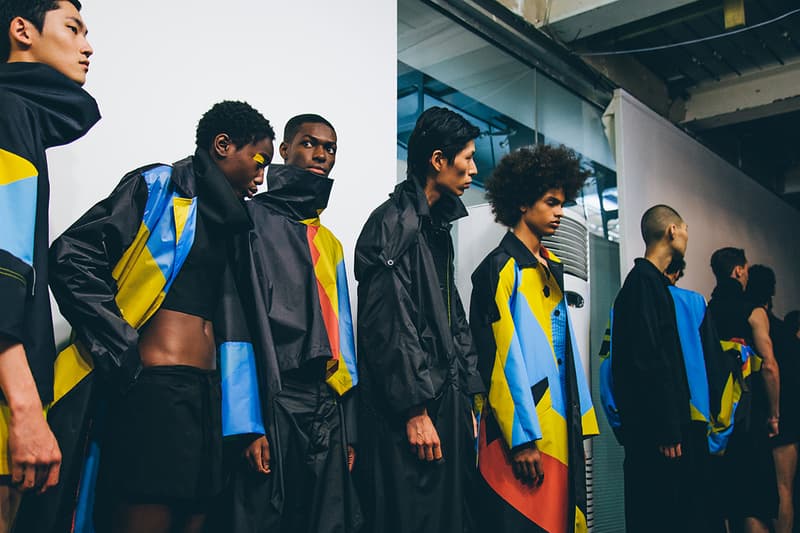 1 of 21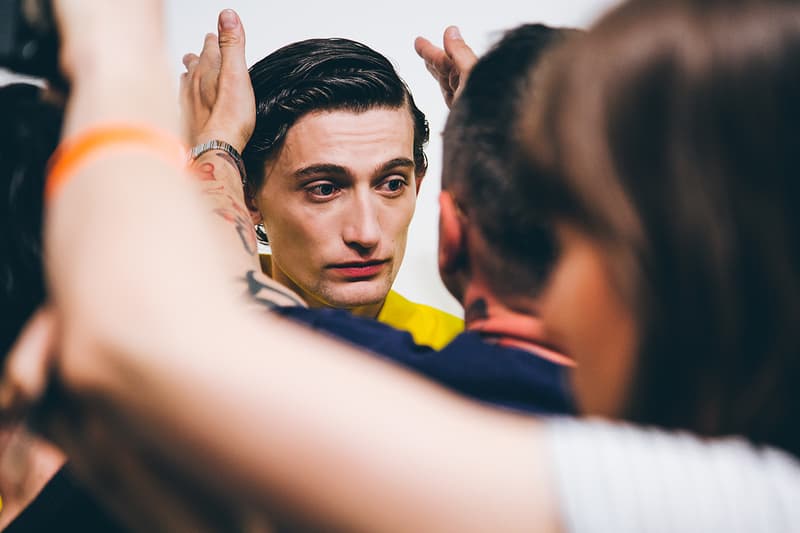 2 of 21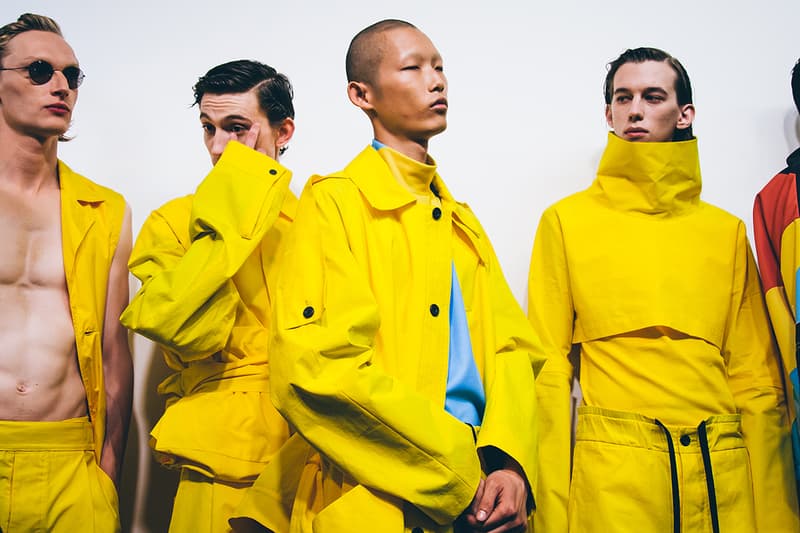 3 of 21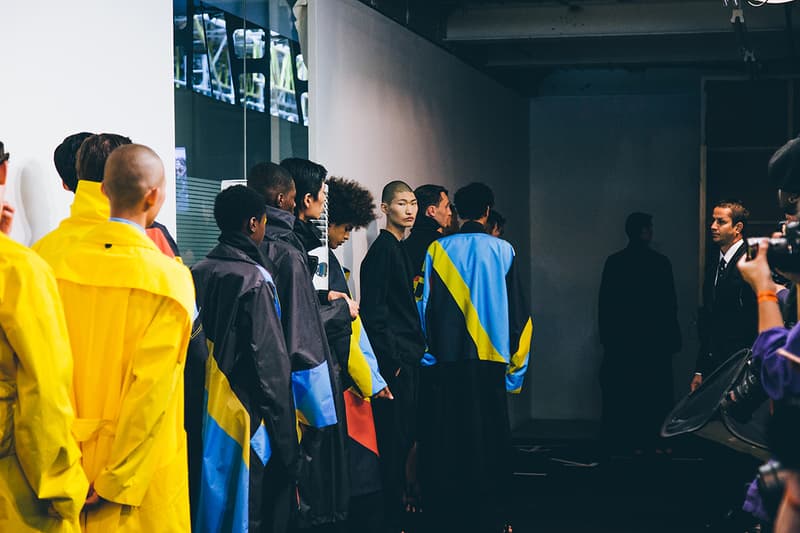 4 of 21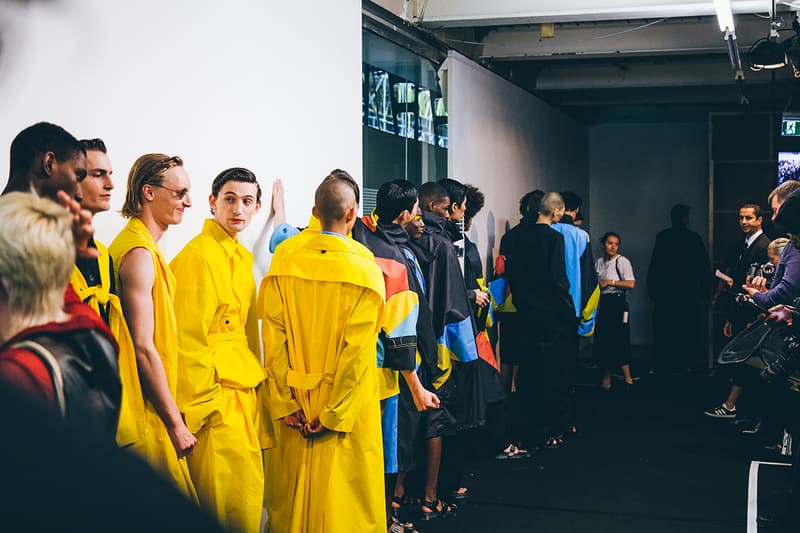 5 of 21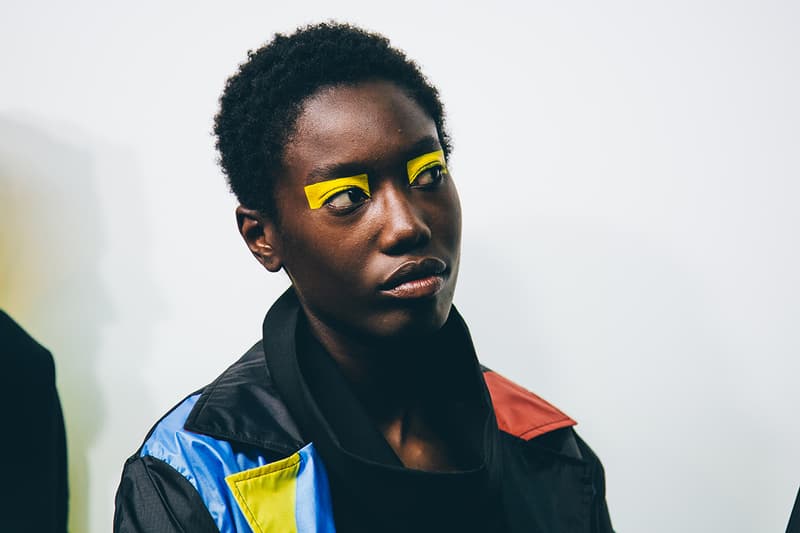 6 of 21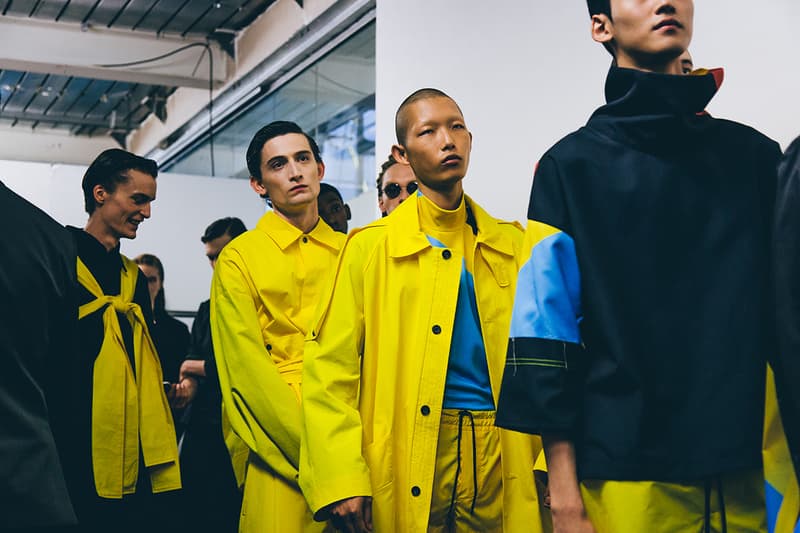 7 of 21
8 of 21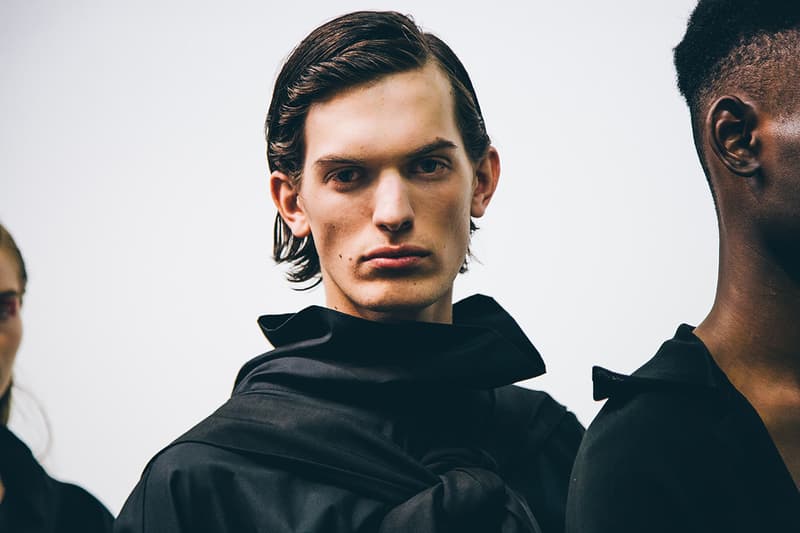 9 of 21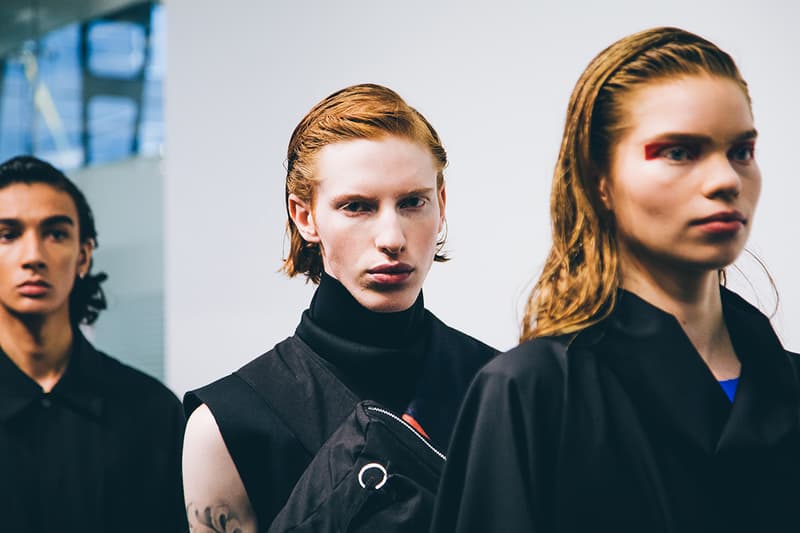 10 of 21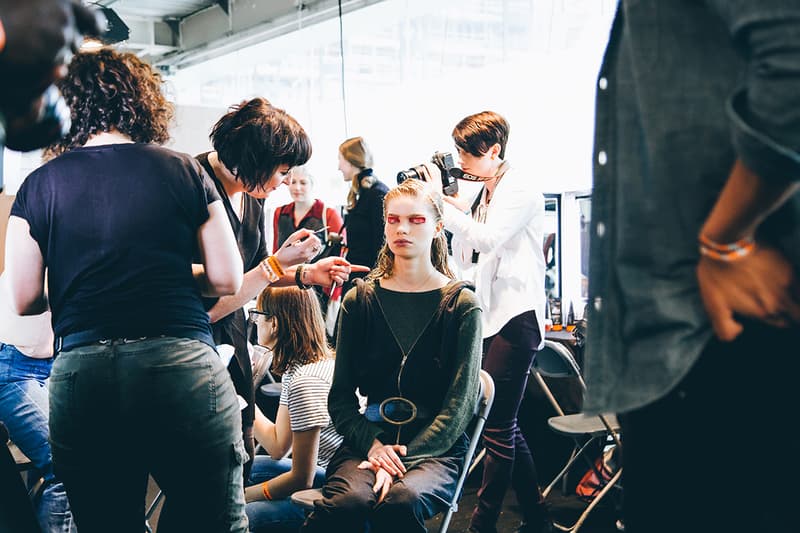 11 of 21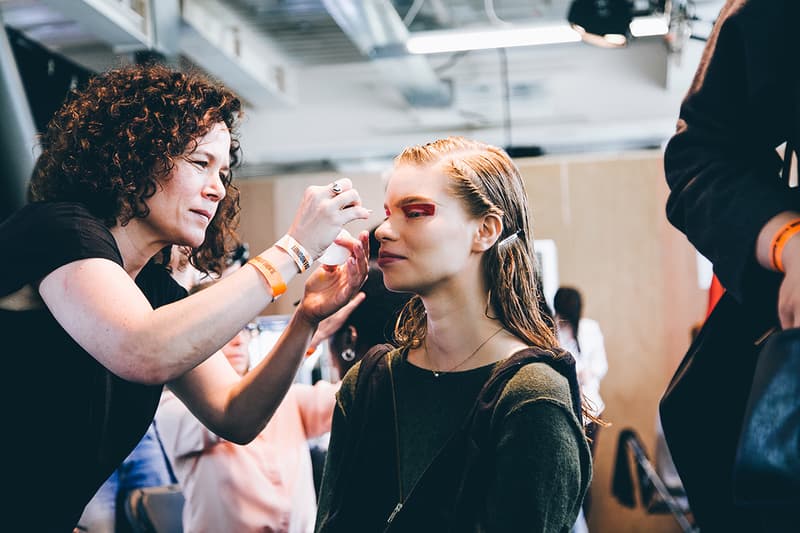 12 of 21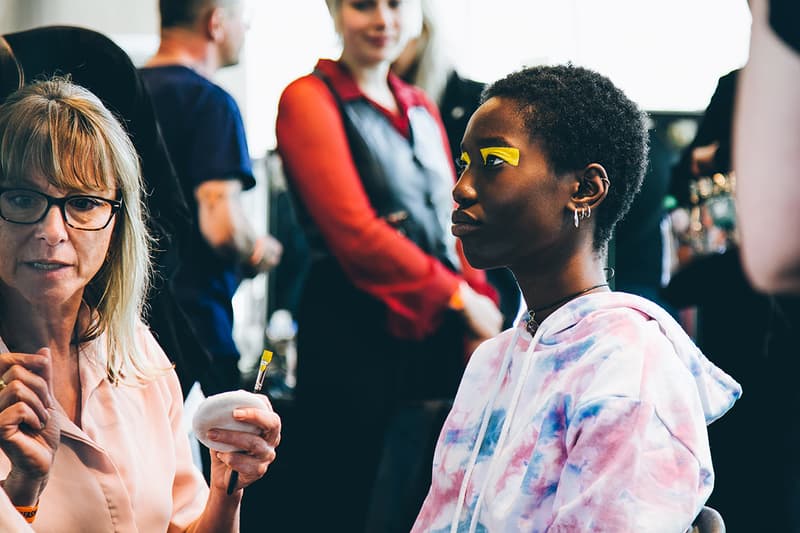 13 of 21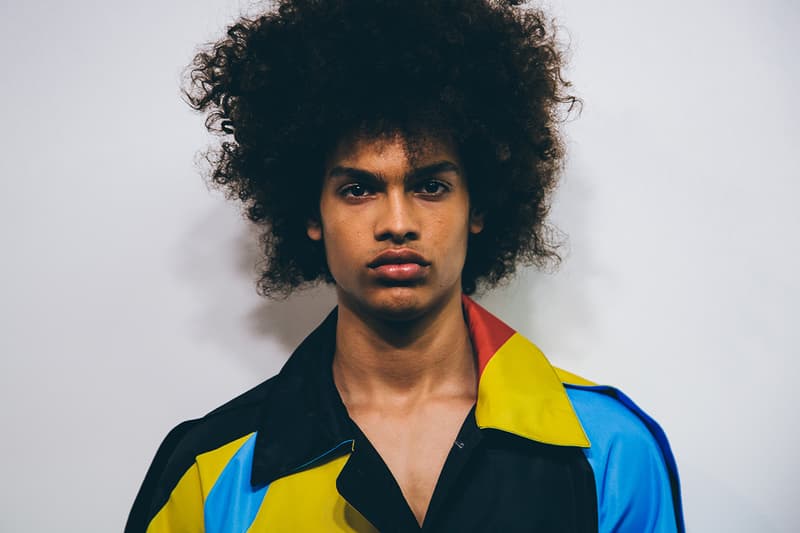 14 of 21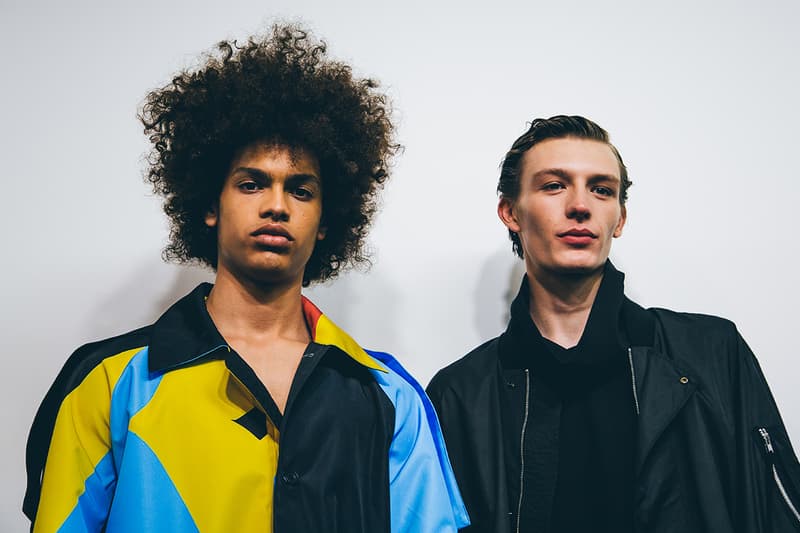 15 of 21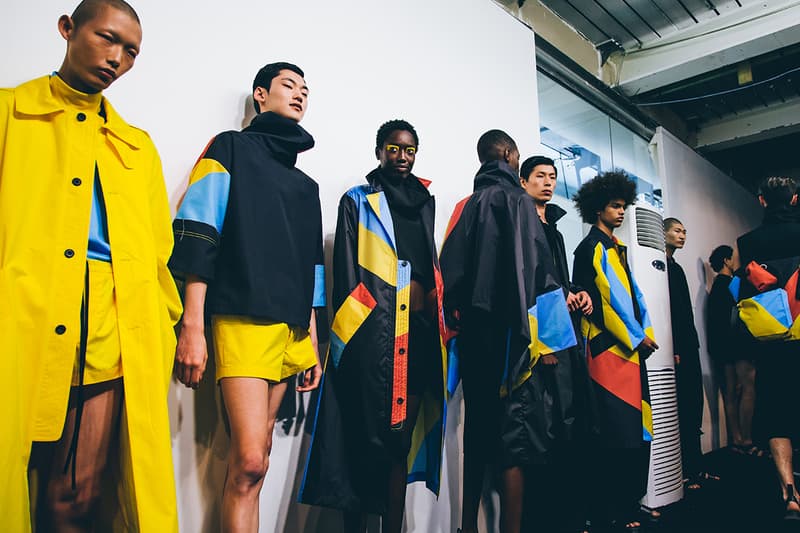 16 of 21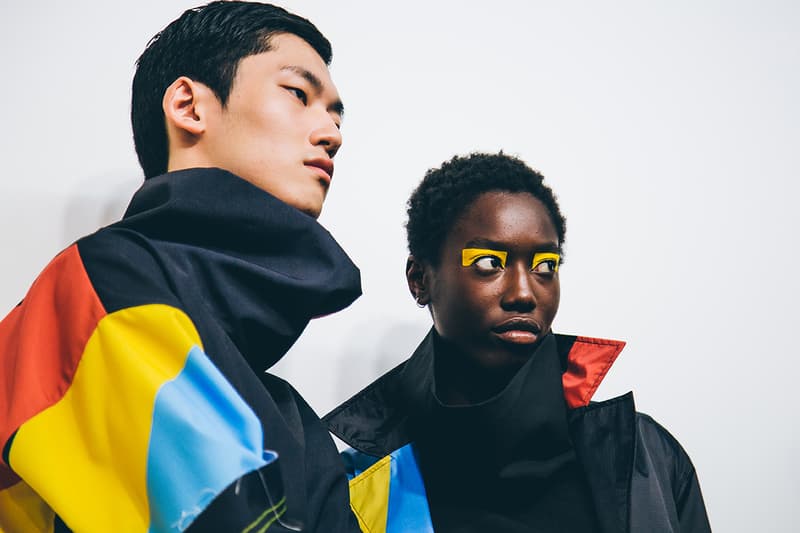 17 of 21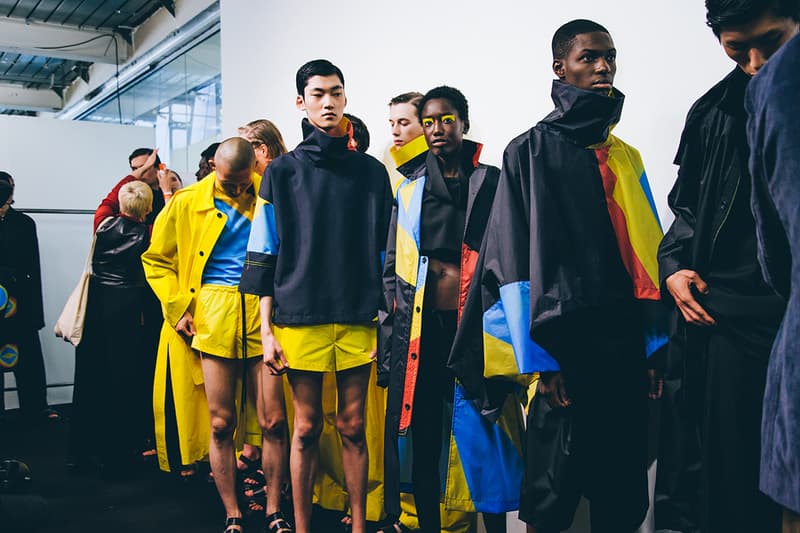 18 of 21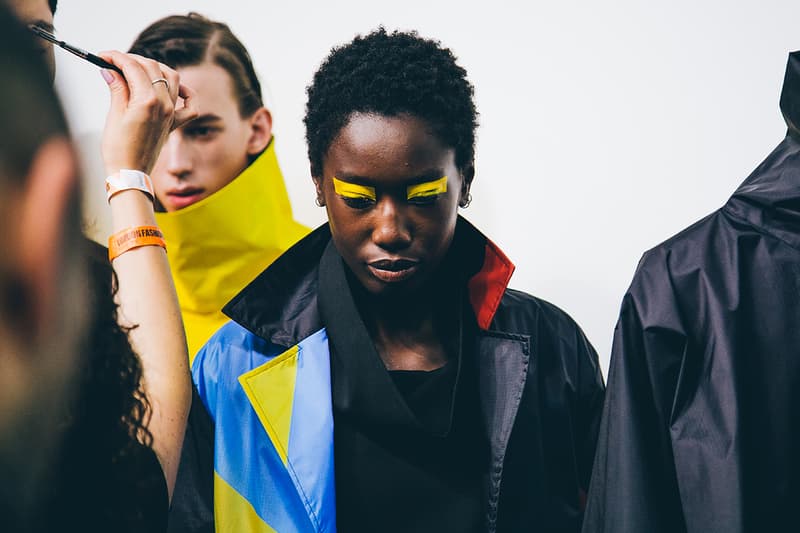 19 of 21
20 of 21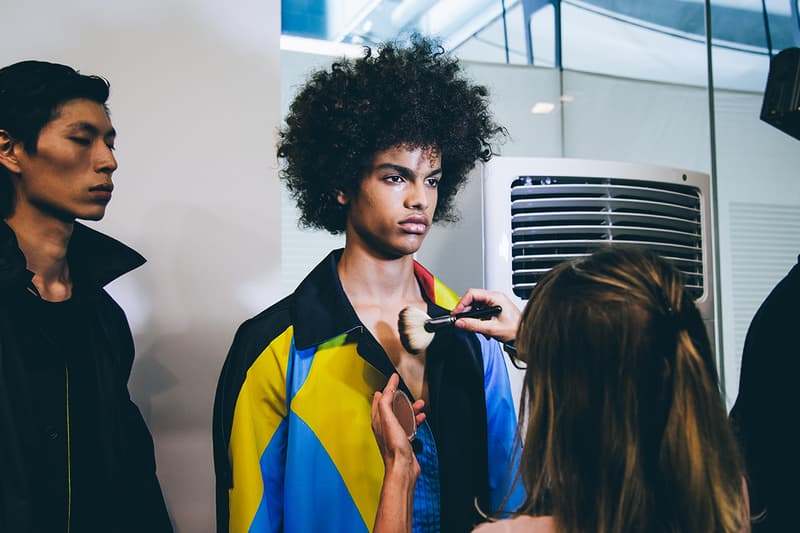 21 of 21
Berthold's 2018 spring/summer collection is the designer's first foray into the catwalk arena, having previously solely held presentations. This season has seen fewer shows than before, with several notable names absent from the schedule and a slightly awkward name change to London Fashion Week: Men's from London Collections: Men's.
While not one of the buzziest brands on the schedule, Berthold has been reliably delivering collections that have gained a cult following for years now. The reason why was because while they played with silhouettes – usually making clothes of the drapey, oversized variety – they've always kept things on the wearable side, blending showpieces that attract eyes with clothing that you could wear everyday with no issue.
One of the influences for this show was an unexpected one. The show notes spoke of a collection of photographs of child soldiers in Sierra Leone, Nigeria, Uganda and Liberia, while also noting the influence of Sudan's Dinka tribe, the Bashada tribe in Ethiopia and the Ndebele and Khoisan tribes in South Africa. We did raise an eyebrow when we saw the influences because there was enough room there for a collection that could err on the side of offensiveness, but thankfully the collection avoided that, using the influences in an esoteric manner rather than a strictly literal one. After the show we caught up with the designer to speak about the influences, womenswear and what it's like having his first runway show.
What was it like having the first runway show in a while?
It was actually quite painless because I panicked early on – and that was quite good because the collection was ready well in advance. So it gave us time to edit, to refine, to style it. And I like that energy more than the crazy last minute thing, so it was easy, in a way.
What was it like going from the inspiration for this to the final product?
That's something my team – especially students find difficult – because there's always a moodboard and they think the moods are literal, which they aren't. I had all these images of these beautiful African tribes, with their face paint – that's where all the colors came from. It's very joyful, beautiful and then, because I always need something bad as well, a yin to my yang and so I had all these images of boy soldiers with their guns and they're dressed in soldiers outfits, nothing fits. That's where all the proportions come from, the wrap things, the tradition of the soldier. So in the end I wanted to be something quite joyful and happy rather than concentrate on the boy soldiers. It just helps my creative process if I have something good and bad. I can switch between different moods and it helps the styling, but hopefully it came across that it was quite happy.
How did you build upon your last collection?
There's more looks than we had before, so the whole collection is bigger. We're trying to have some pieces that are fun and colorful and a bit more showy but we also have commercial pieces as well, because at the end of the day we're a business. Obviously you're not gonna wear the whole look but we try to build up a collection that works both ways.
So you'll have a pair of perfectly wearable black trousers that works within the Berthold look?
Yes. The same with T-shirts. Styling is one thing, what's in the shops is potentially another thing. Having said that, quite often showpieces do get bought because people like something a bit more special.
It makes sense that if you follow fashion you're gonna be into the bigger pieces, right?
Yeah. And also that's why we did womenswear as well. Because lots of women bought the collection anyway for themselves, lots of my friends wear it, so that's why I thought, let's bring women in it, I don't mind who wears it. It's kinda unisex.
How long have you had womenswear?
It's only the second time having girls in the show. So this is the first runway show and then last season with the presentation that we had girls, that was the first time we did it. Friends of mine have been wearing it forever.
Was that a big decision or just a natural one?
No, Natural. For me it was a no-brainer. It feels so comfortable.
What are your plans for the future?
Next show. The next fashion week is around the corner. Firstly sales, Paris. Then Copenhagen. And a stiff drink this afternoon, maybe several – who knows. Then next season.