Rob Stone Speaks on San Diego Incident & Releases a XXXTentacion Diss Track
"It was bigger than Rob Stone. It's a city pride thing."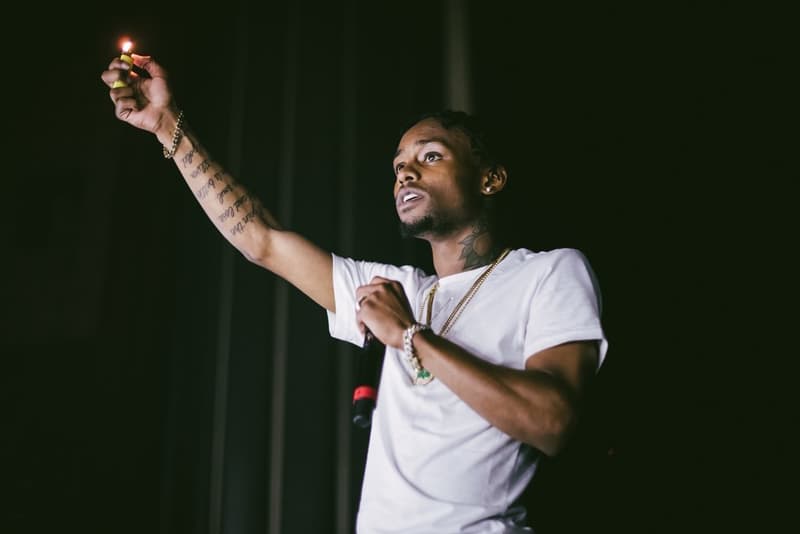 Rob Stone recently offered his side of the San Diego incident and released an XXXTentacion diss record. In a recent interview with Los Angeles radio station Real 92.3, the San Diego rapper spoke on XXXTentacion getting knocked out at a show in San Diego and offered insight into his beef with XXX and his friend Ski Mask the Slump God. Stone notes that he and Ski Mask were close to resolving their differences until Ski Mask's friend XXXTentacion began to taunt Stone. In addition to releasing his cellphone number, address and pictures of his infant son, XXX DM'd Stone the date and location of his recent San Diego show before it was publicly announced.
Stone claims that he was not the attacker at the show and that he actually had no part in the incident, noting it was a "city pride thing." Though the San Diego rapper did throw a shot in the form of a Zaytoven produced XXXTentacion diss record titled, "xxxtracredit." In the track Stone, warns XXX to avoid California entirely and mocks him for allegedly beating his pregnant girlfriend last year. Catch the interview above and Listen to the diss track below and let us know what you think about the beef.
Also, make sure to XXXTentacion's statement regarding the San Diego incident.