London Fashion Week Men's: Backstage at Edward Crutchley 2018 Spring/Summer
Behind the scenes at the British designer's first London Fashion Week Men's show.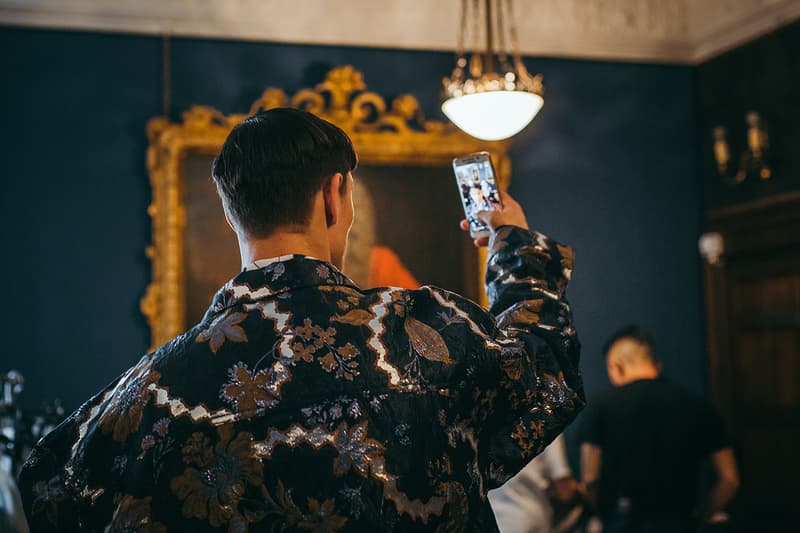 1 of 13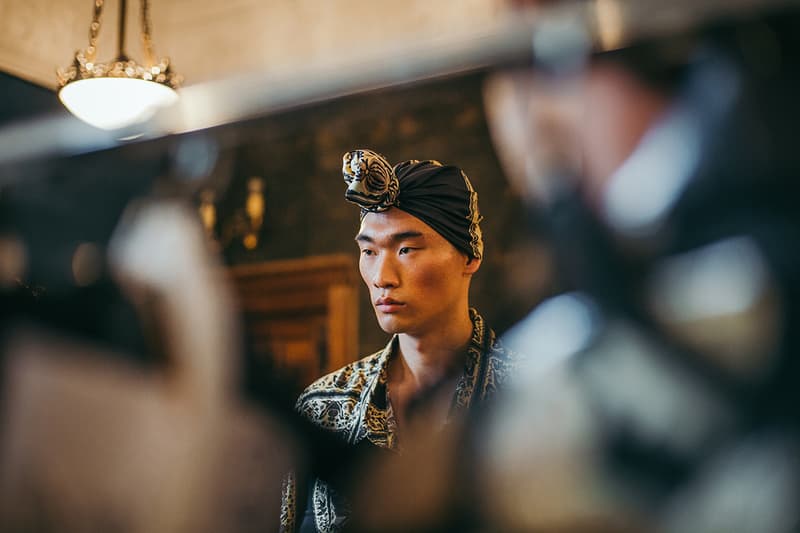 2 of 13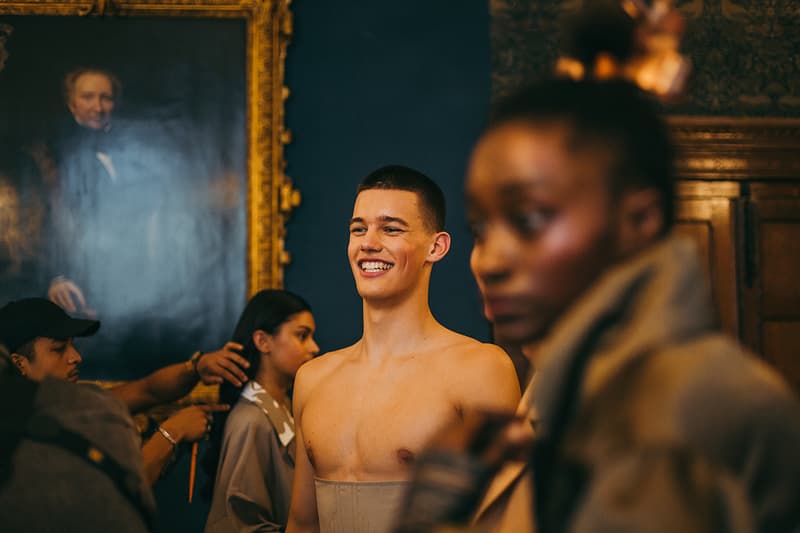 3 of 13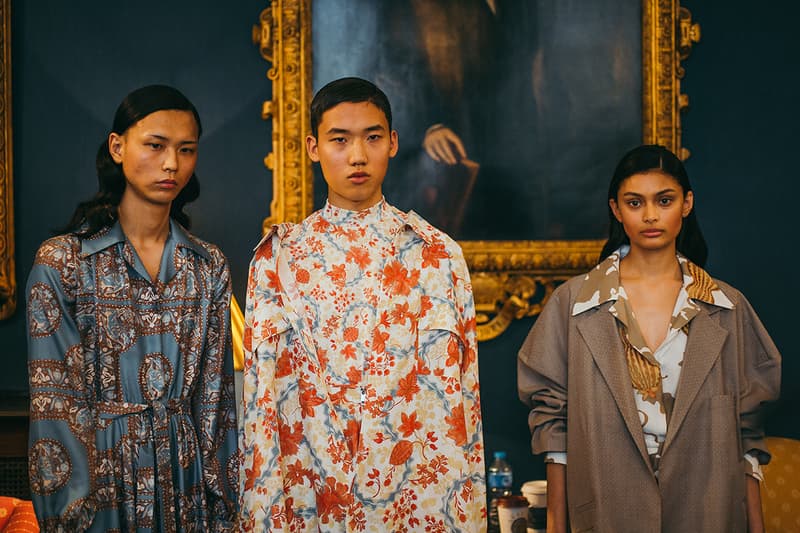 4 of 13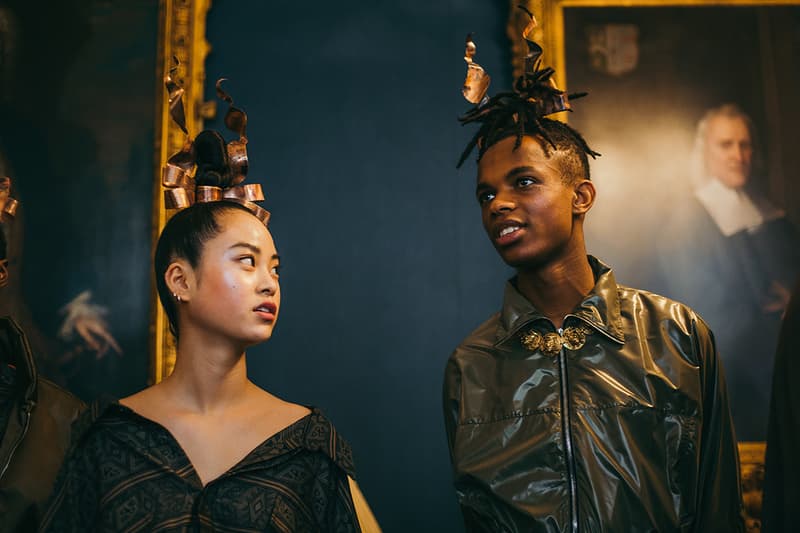 5 of 13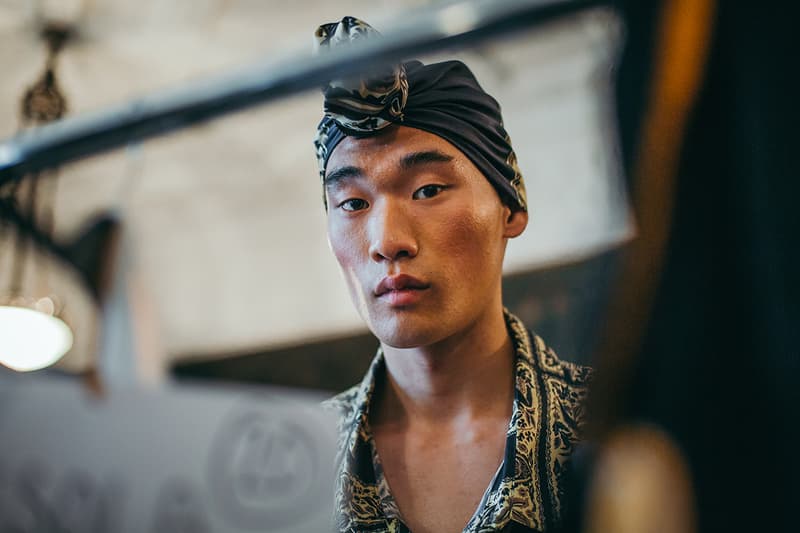 6 of 13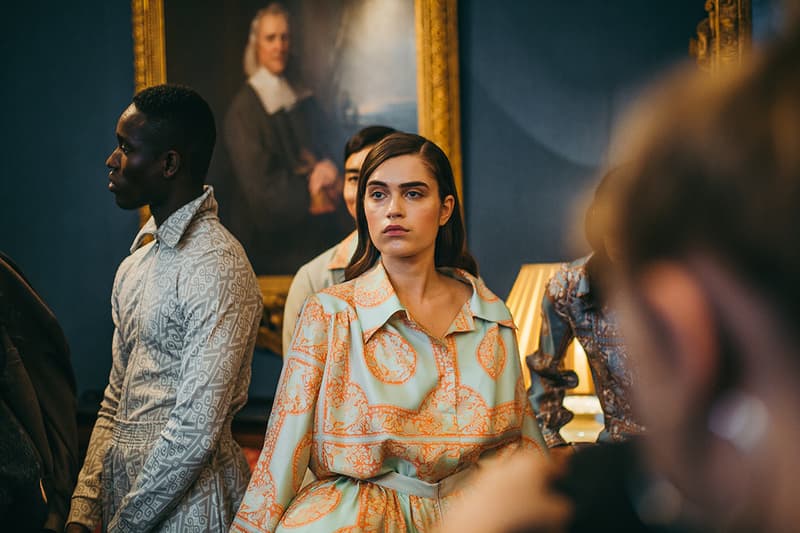 7 of 13
8 of 13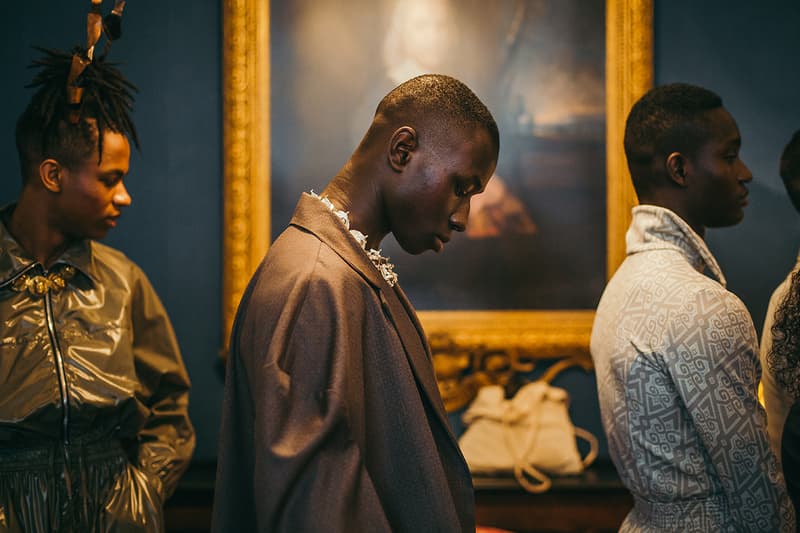 9 of 13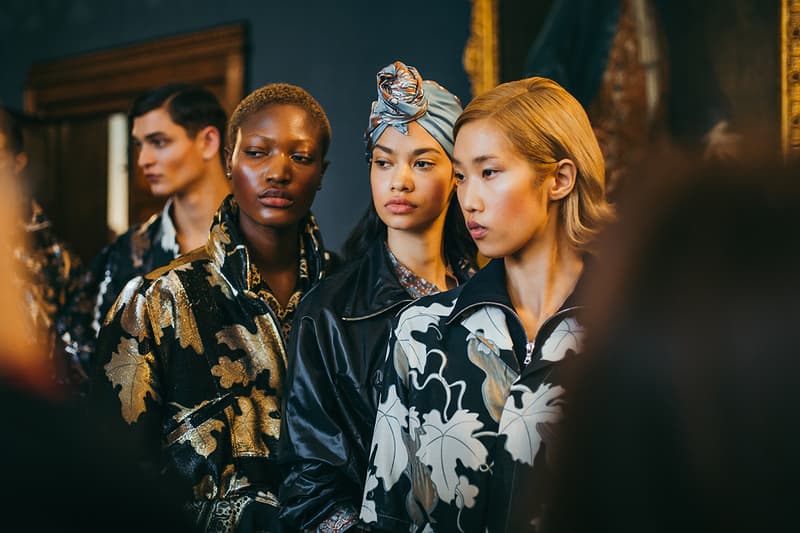 10 of 13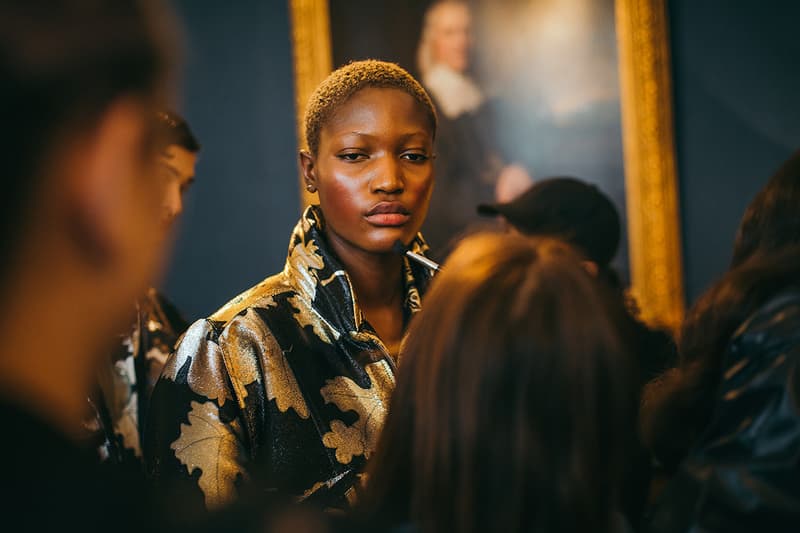 11 of 13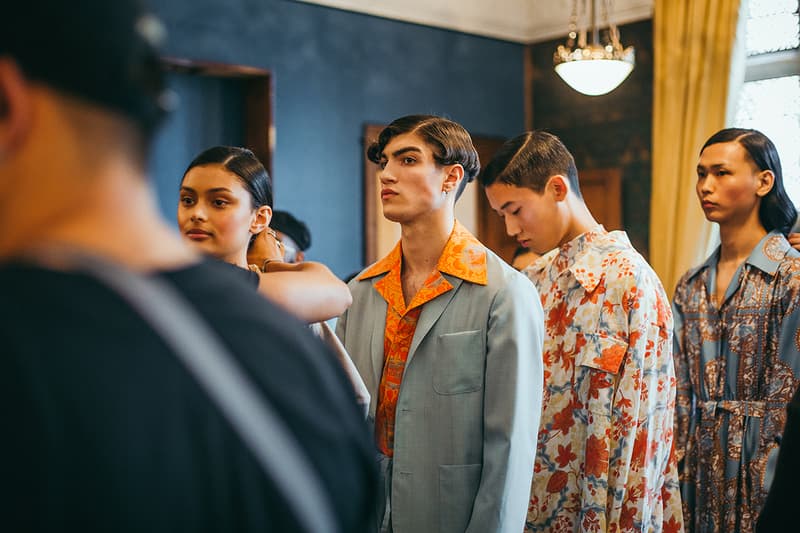 12 of 13
13 of 13
In the seven collections since his first ever show back in 2015, British designer Edward Crutchley has emerged as one of London's best and brightest. This season saw the first London Fashion Week Men's show for his namesake brand, which reinforced the Kim Jones protégé's reputation for modern luxury pieces, with the high quality textures and materials that he has become known being front and centre. The 2018 spring/summer collection was Crutchley's first to include both menswear and womenswear, although the lines between genders were often blurred, with male models walking in corsets and gowns. The show's press release highlighted this, mentioning the "placement of width to convey gender and power. Manly pomp, feminine vigour. The irrelevance of gender." It's something that Crutchley has played with in earlier collections, with skirts and other pieces being included in his menswear offering.
Speaking to Hypebeast for our Spotlight feature earlier this year, Crutchley described his upcoming collection as "totally bonkers," and this was achieved by drawing from a wide pool of influences and subverting classic pieces. Some of the key themes for this collection included exaggerated tailoring and Medieval-inspired patterns, while the influences for Crutchley's show and collection came from a some pretty disparate sources, with everything from "Victorian monkeys frolicking in florals" to "the role of Wakasū in Edo-era Japan" mentioned in the press release. The choice of location reflected Crutchley's search for luxury, with London's grand old Ironmongers Hall a fitting setting for the show complete with period paintings and decadent chandeliers.
Click here for all our London Fashion Week Men's coverage.