London Fashion Week Men's: Backstage at Liam Hodges 2018 Spring/Summer
The designer shows his "Unveiled Tomorrows" collection for 2018 spring/summer.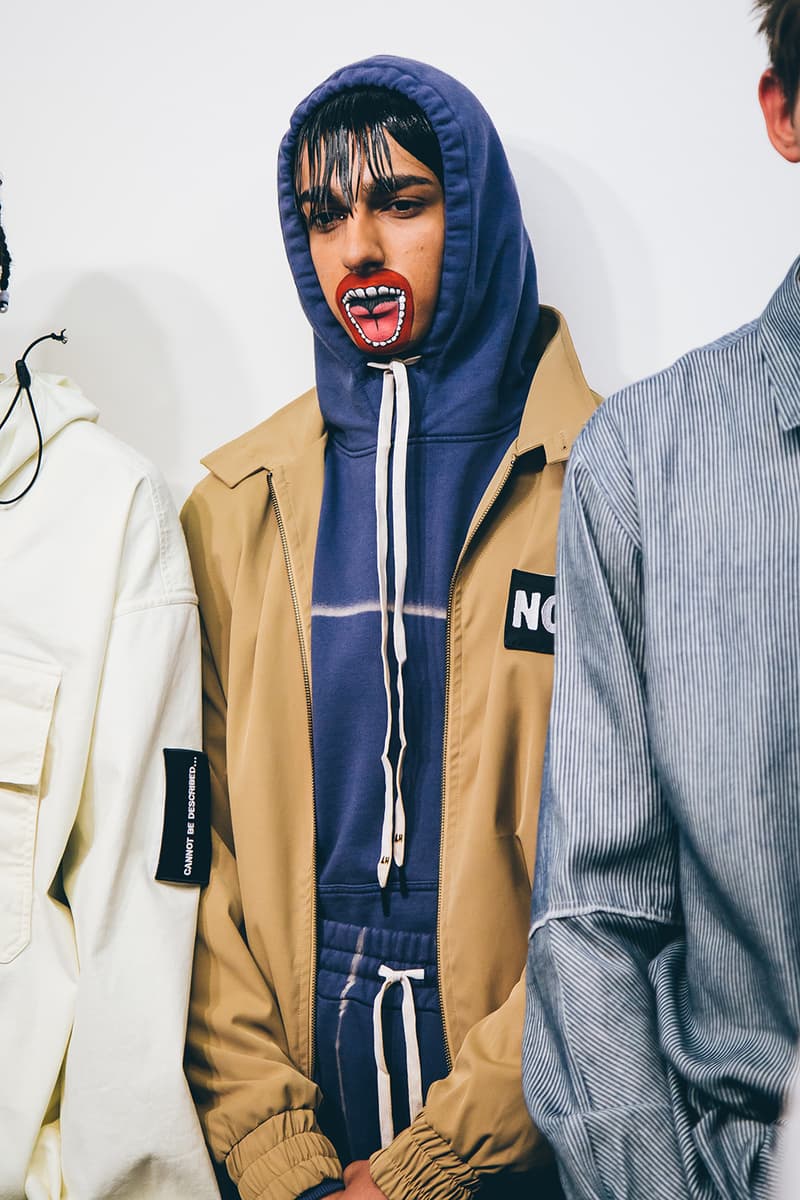 1 of 27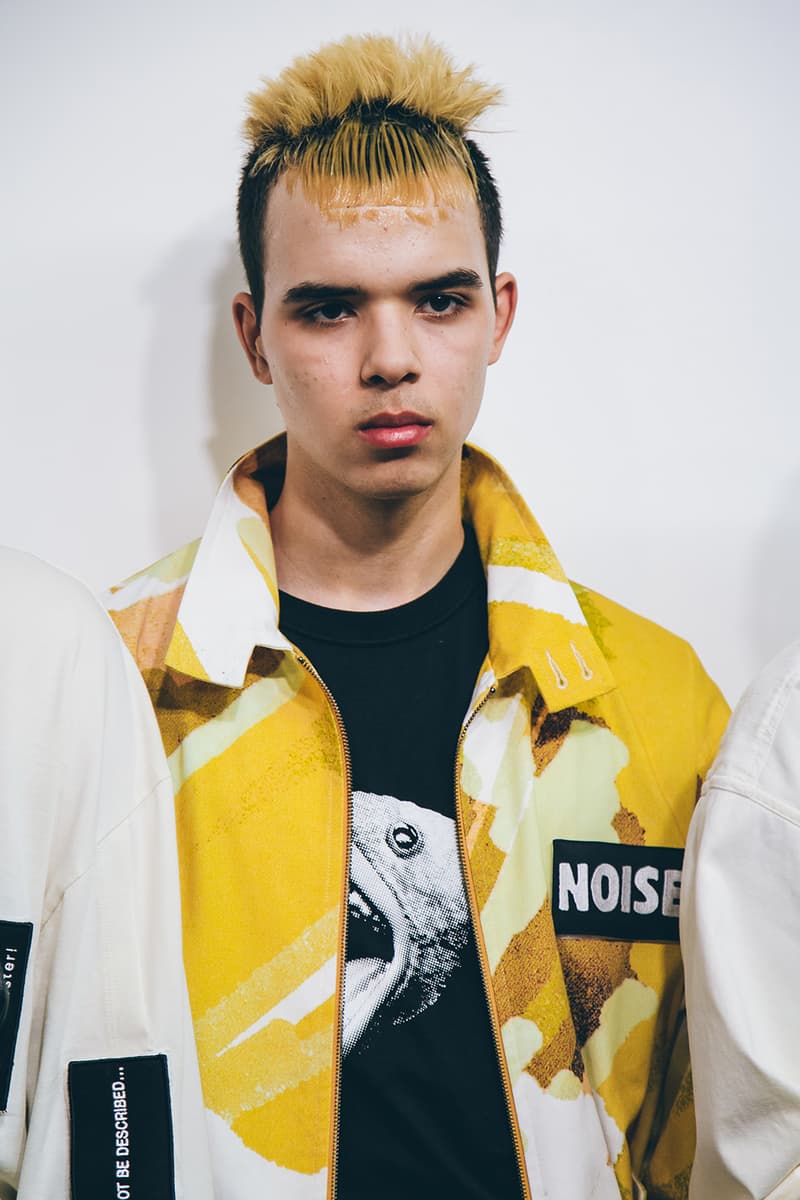 2 of 27
3 of 27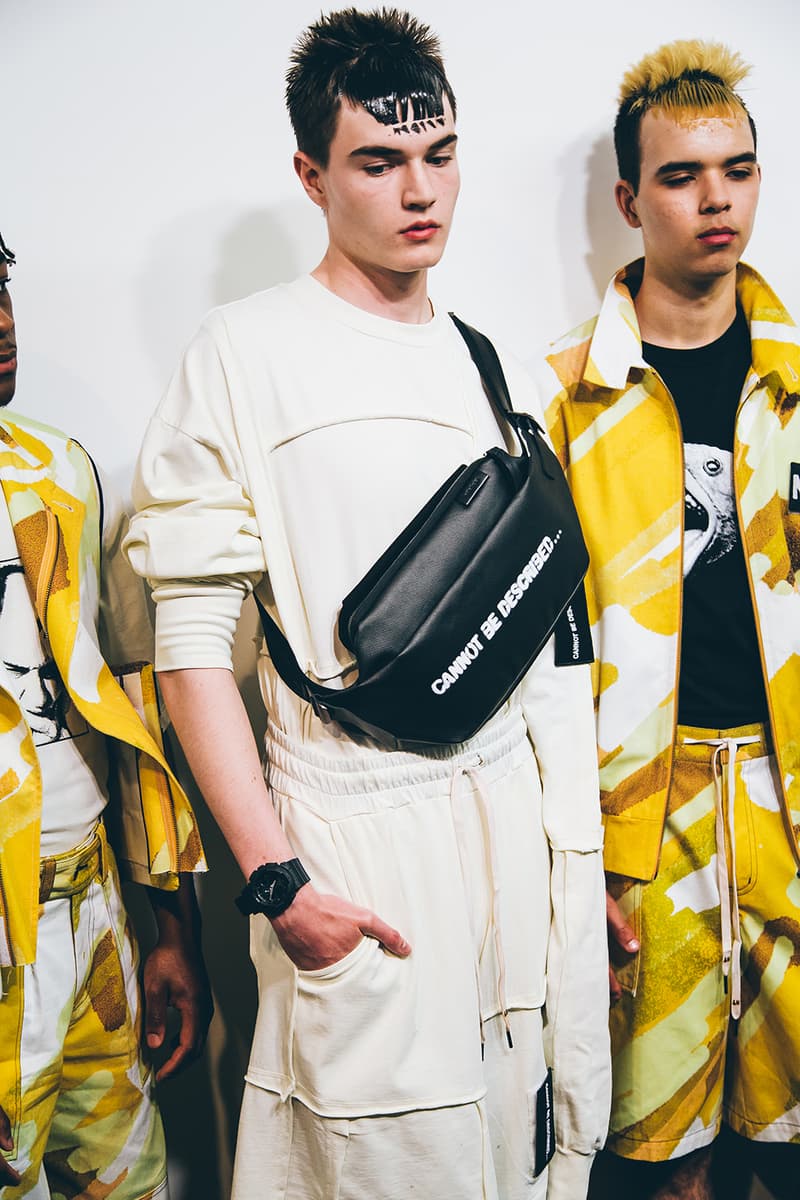 4 of 27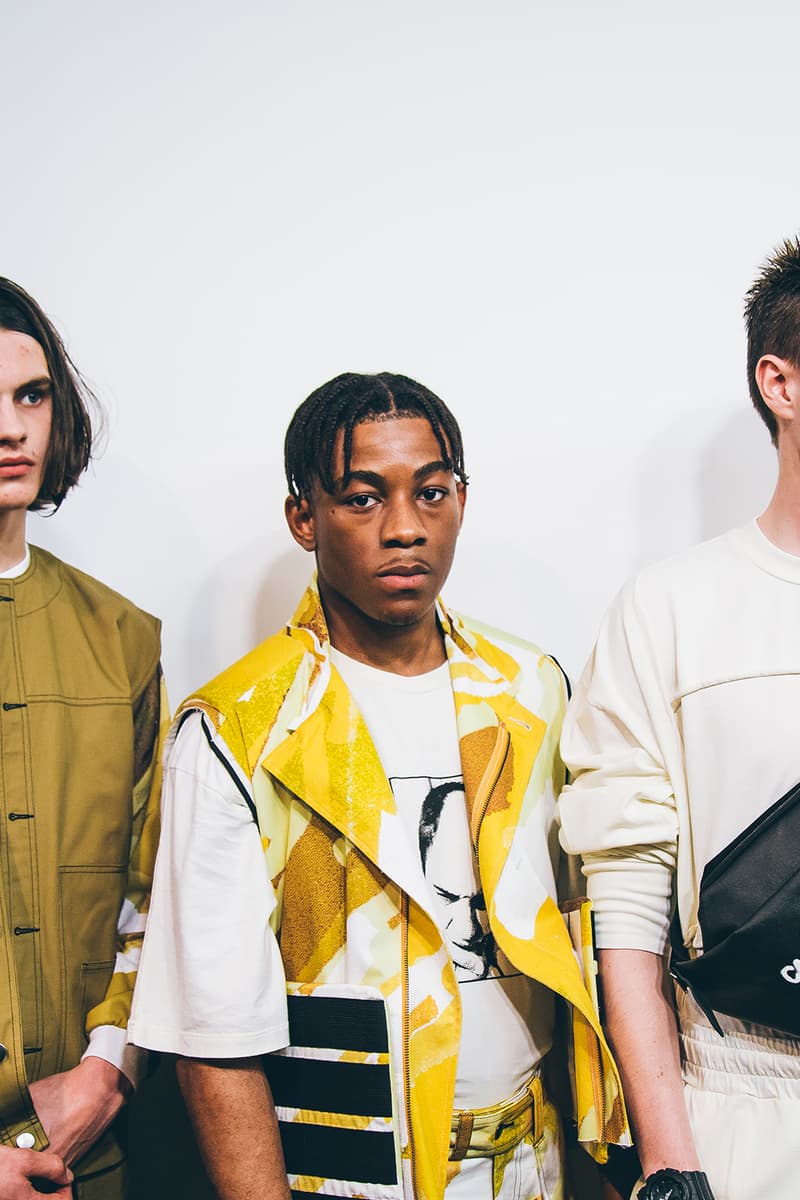 5 of 27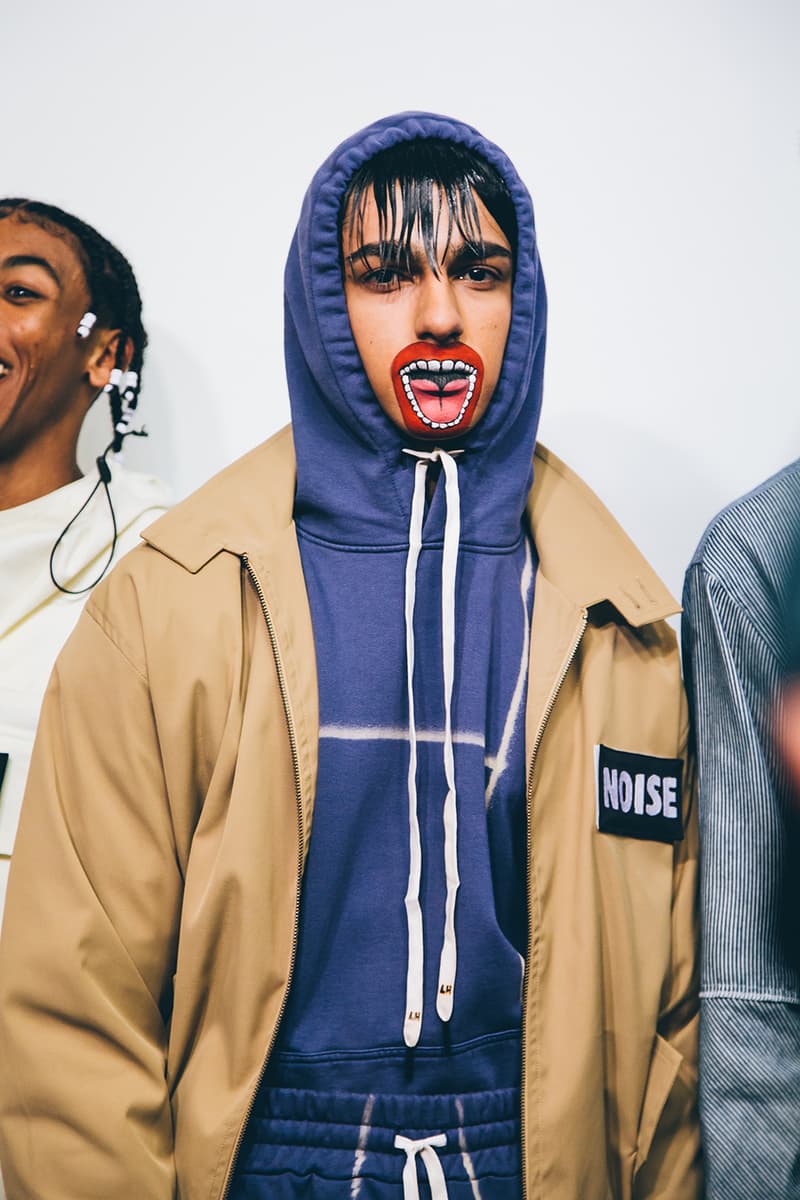 6 of 27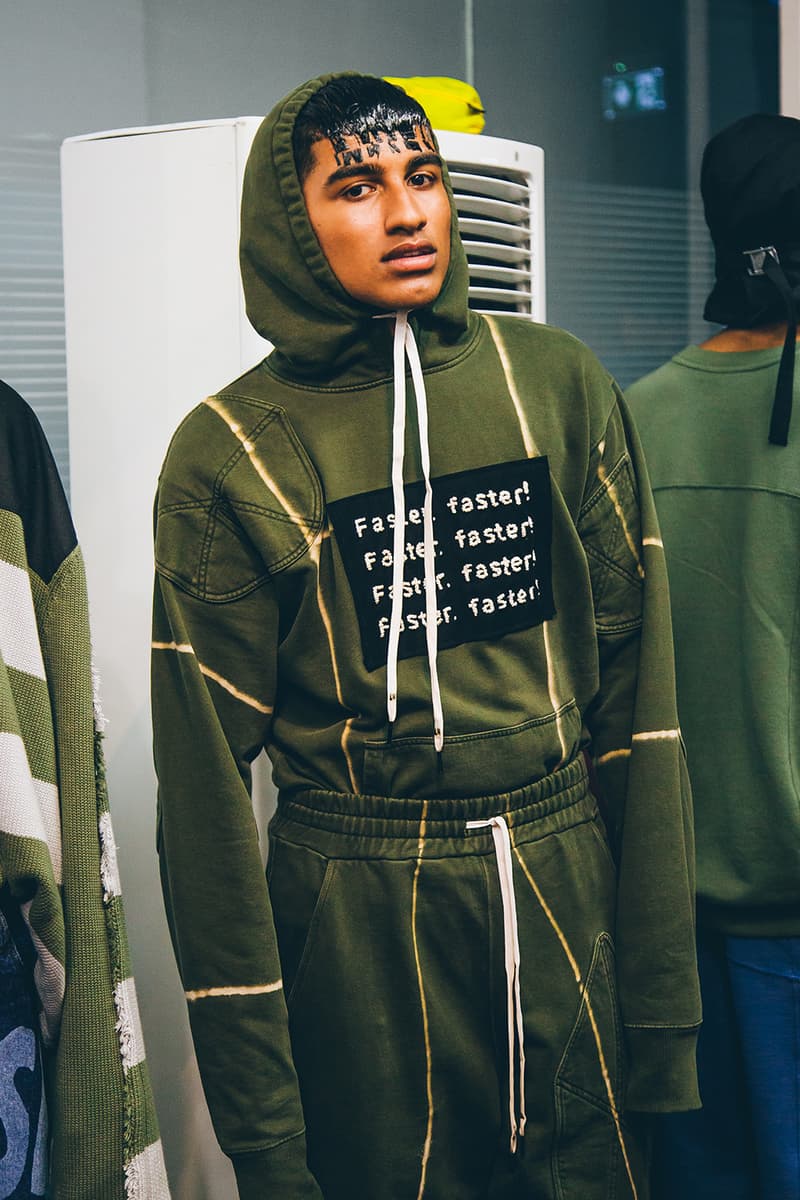 7 of 27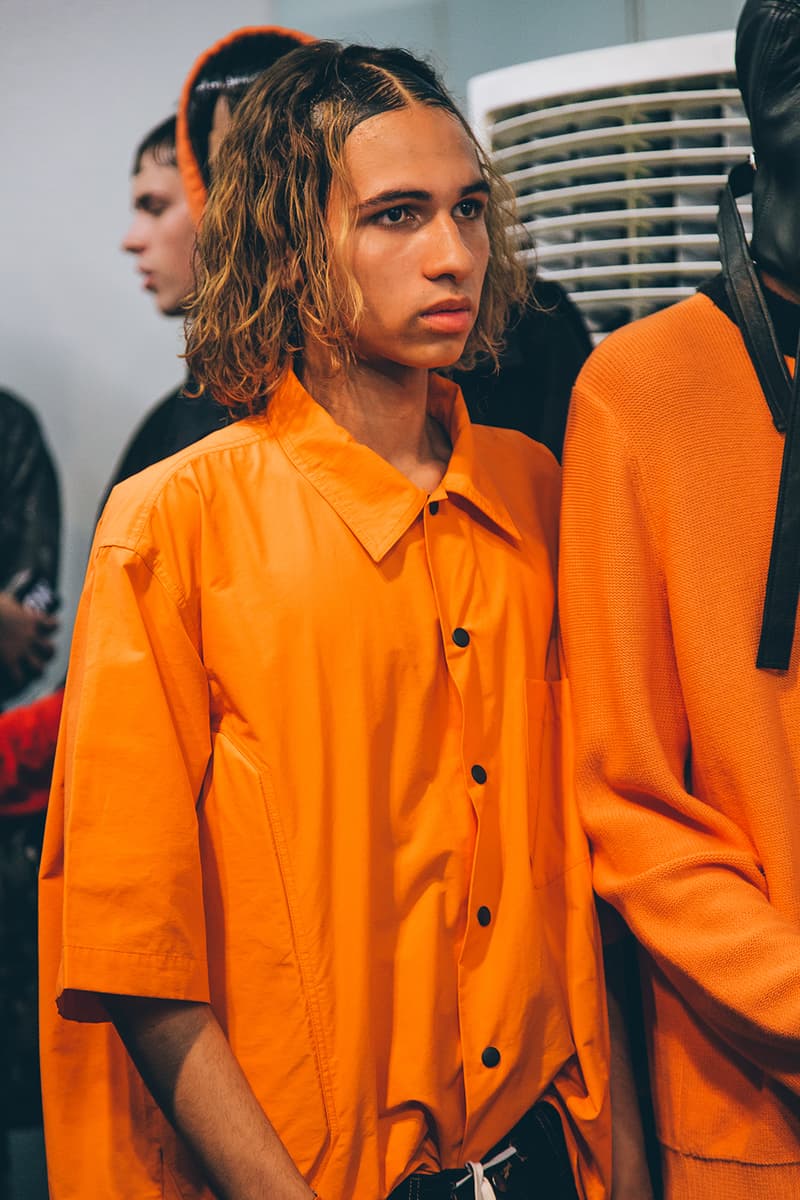 8 of 27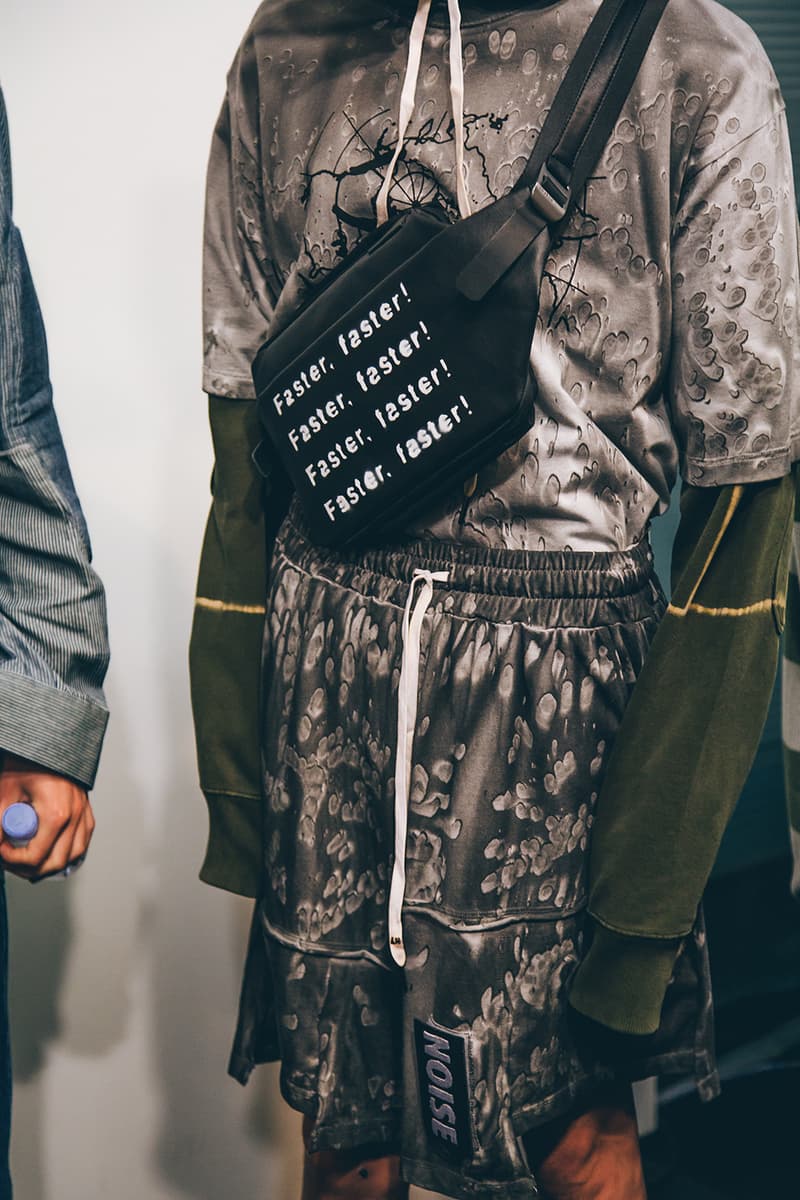 9 of 27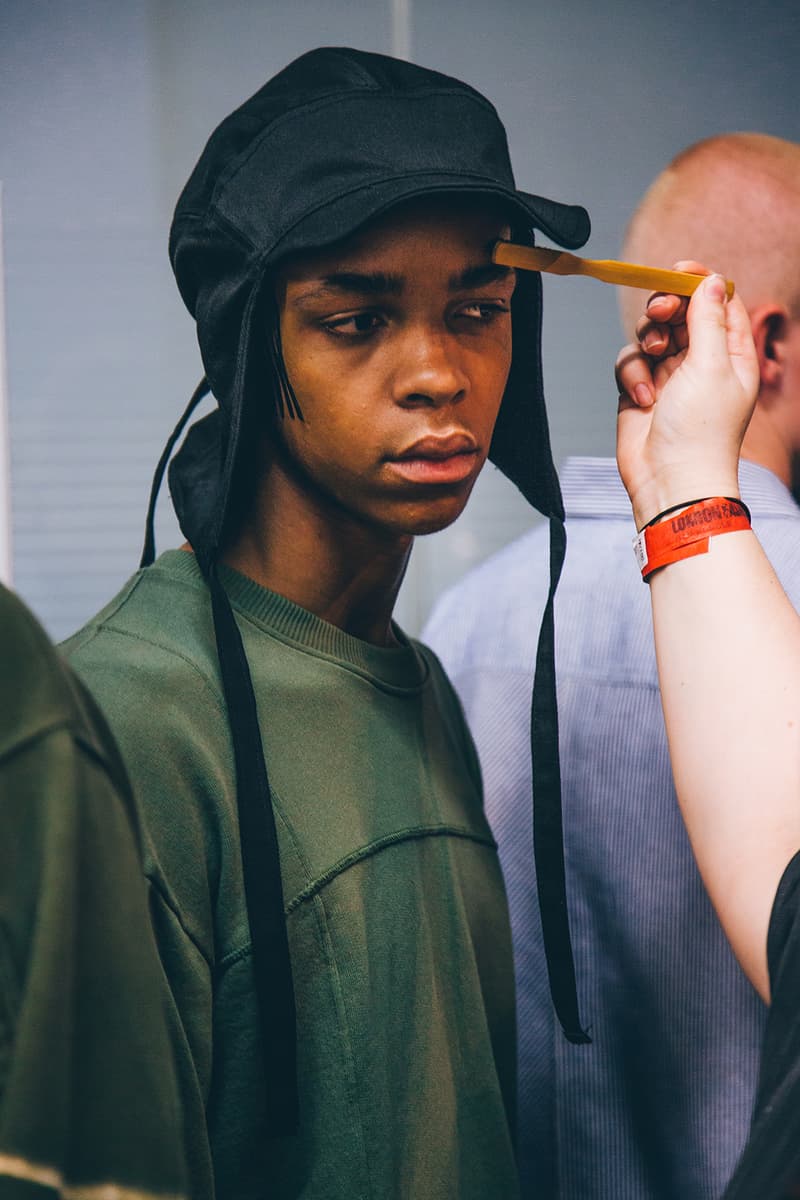 10 of 27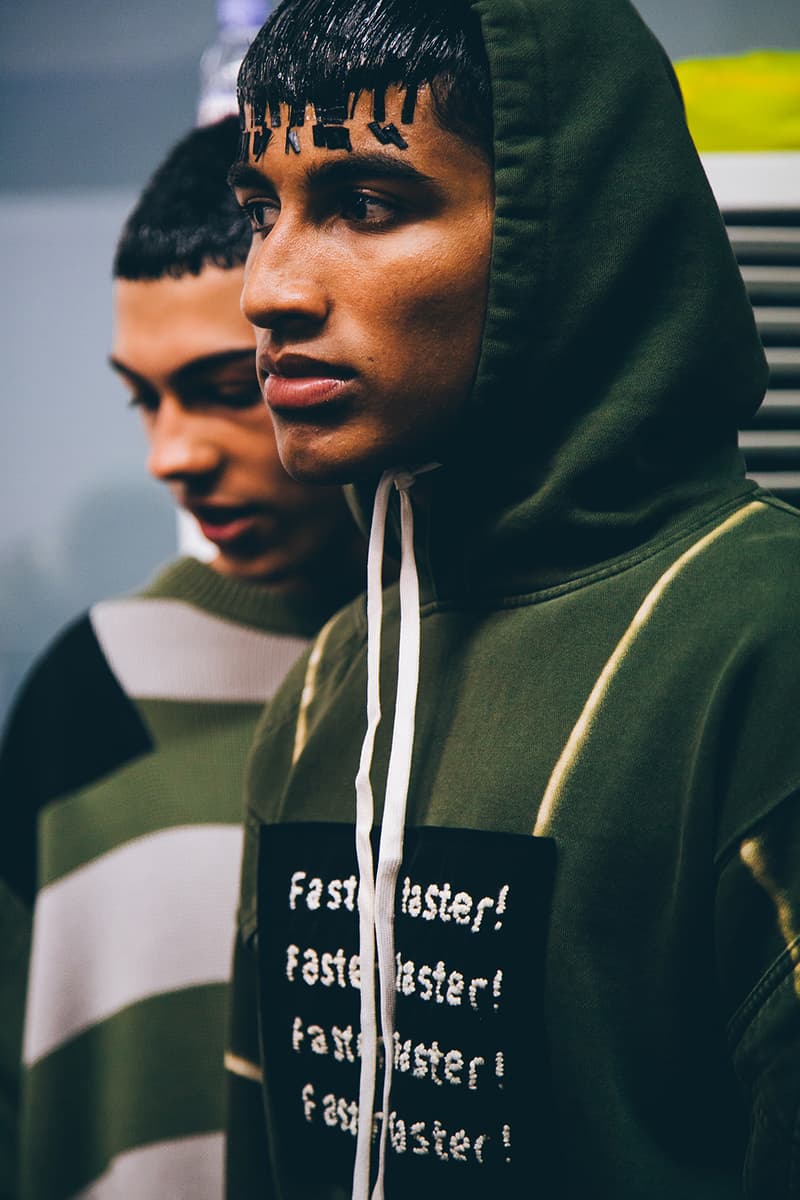 11 of 27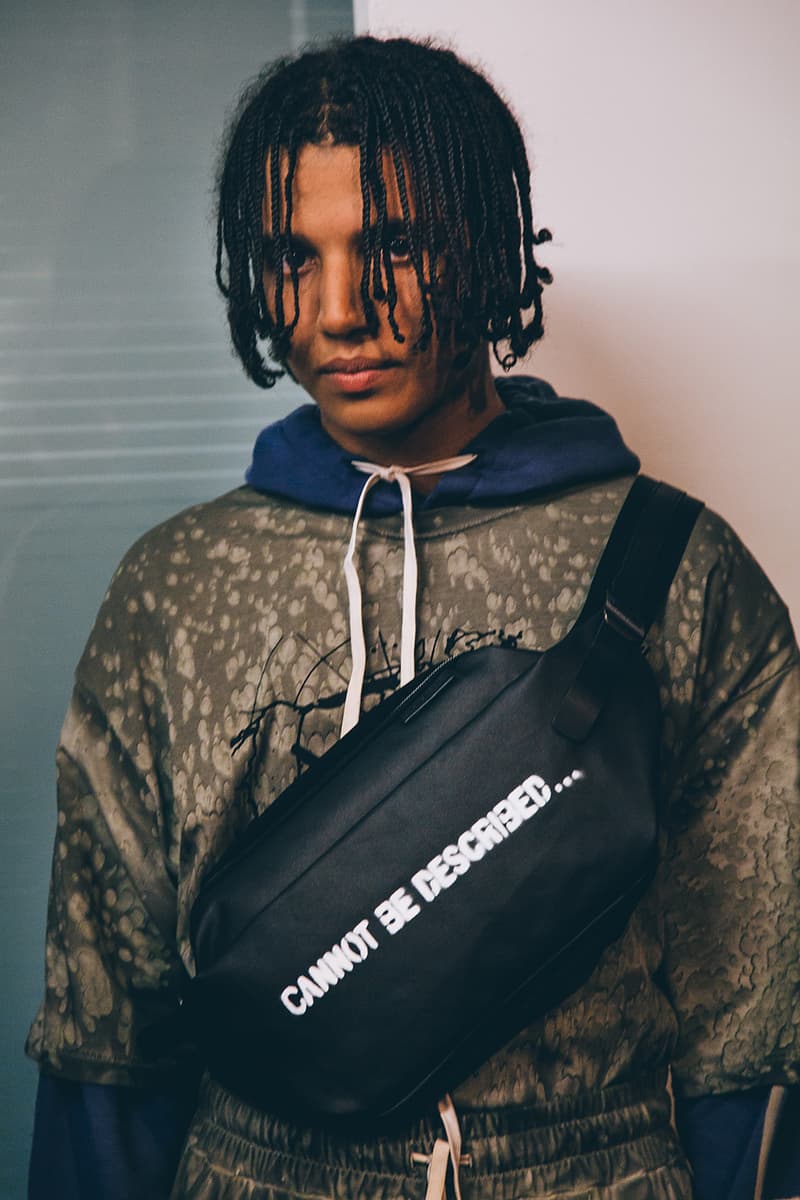 12 of 27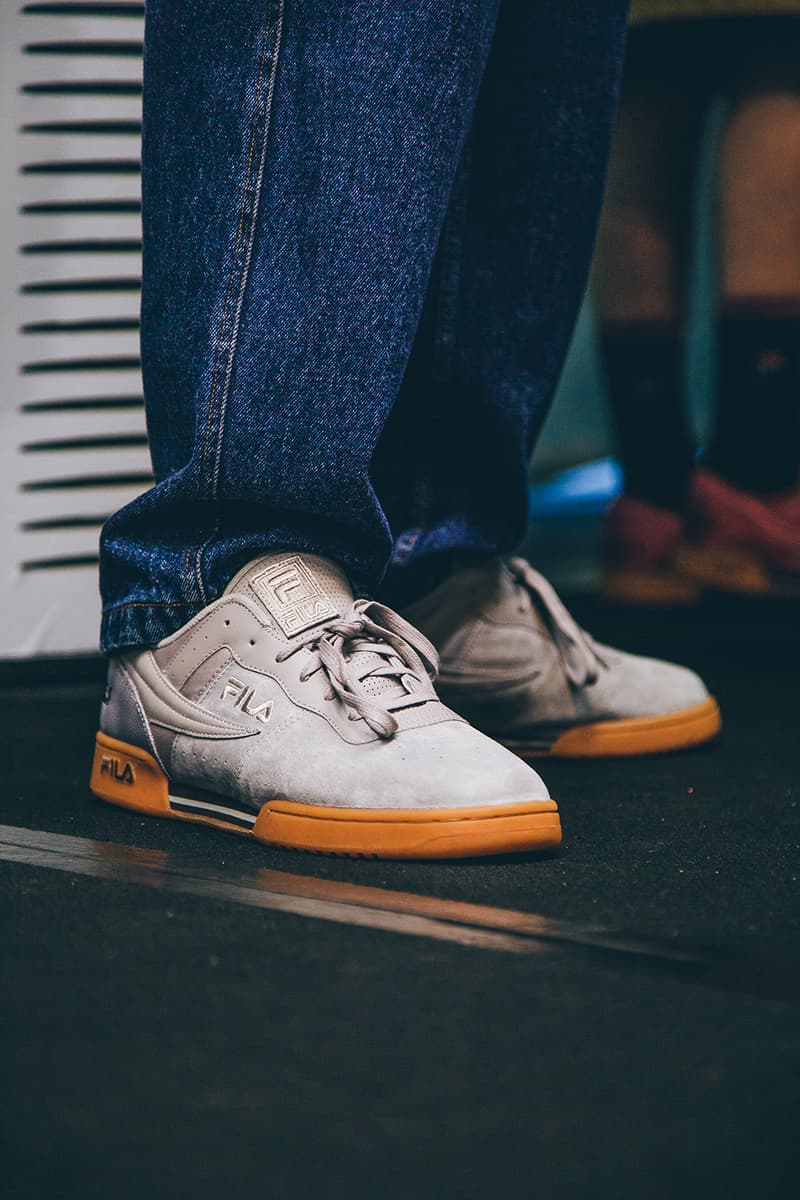 13 of 27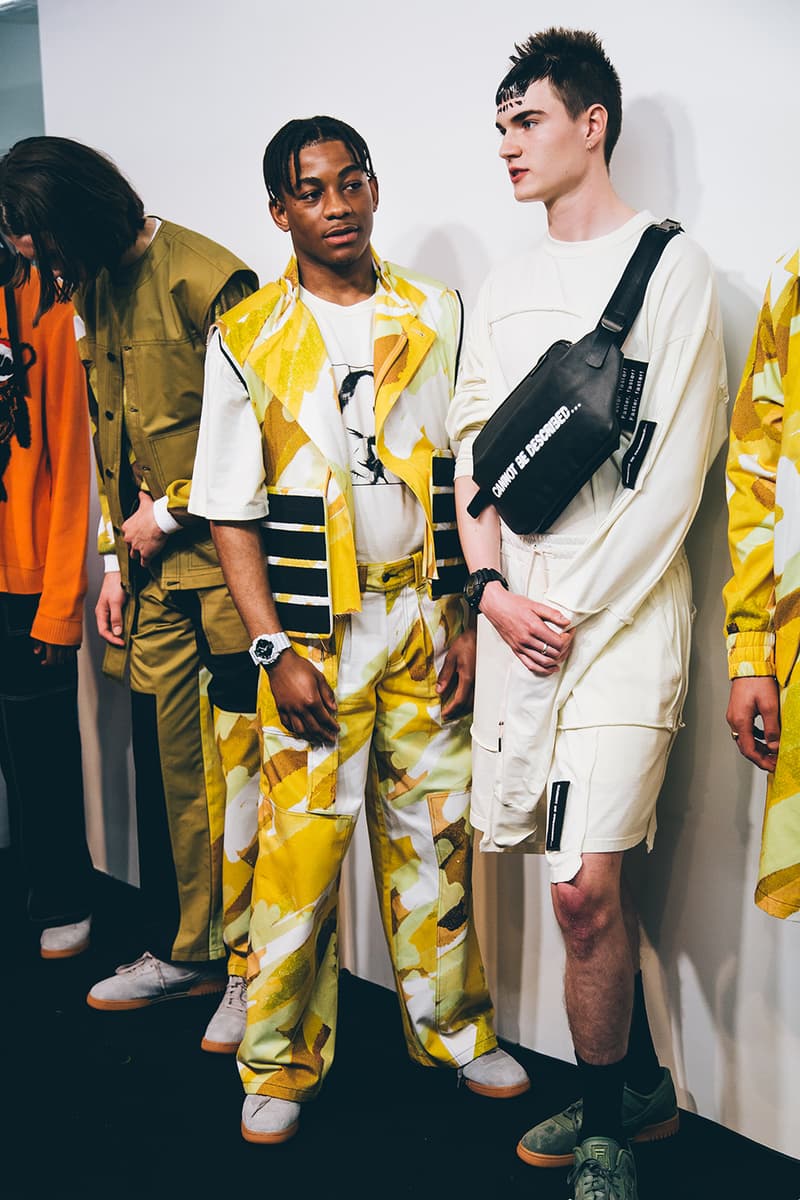 14 of 27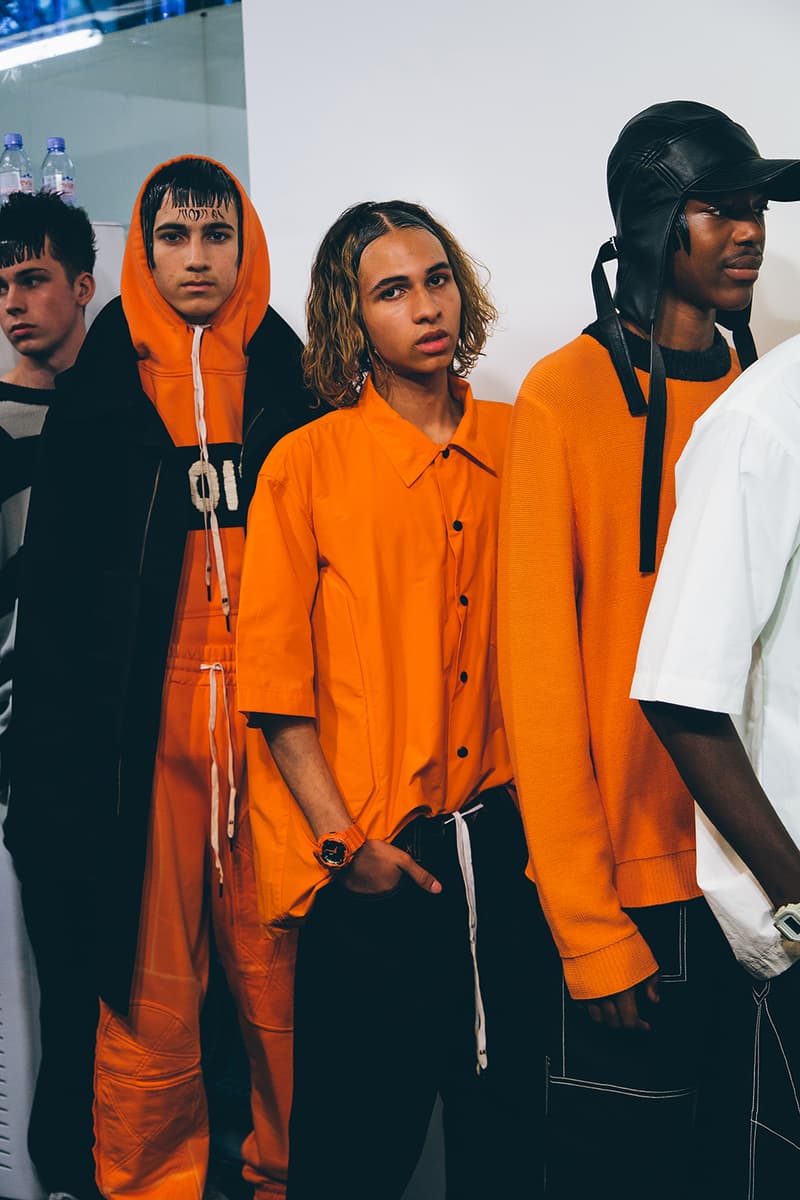 15 of 27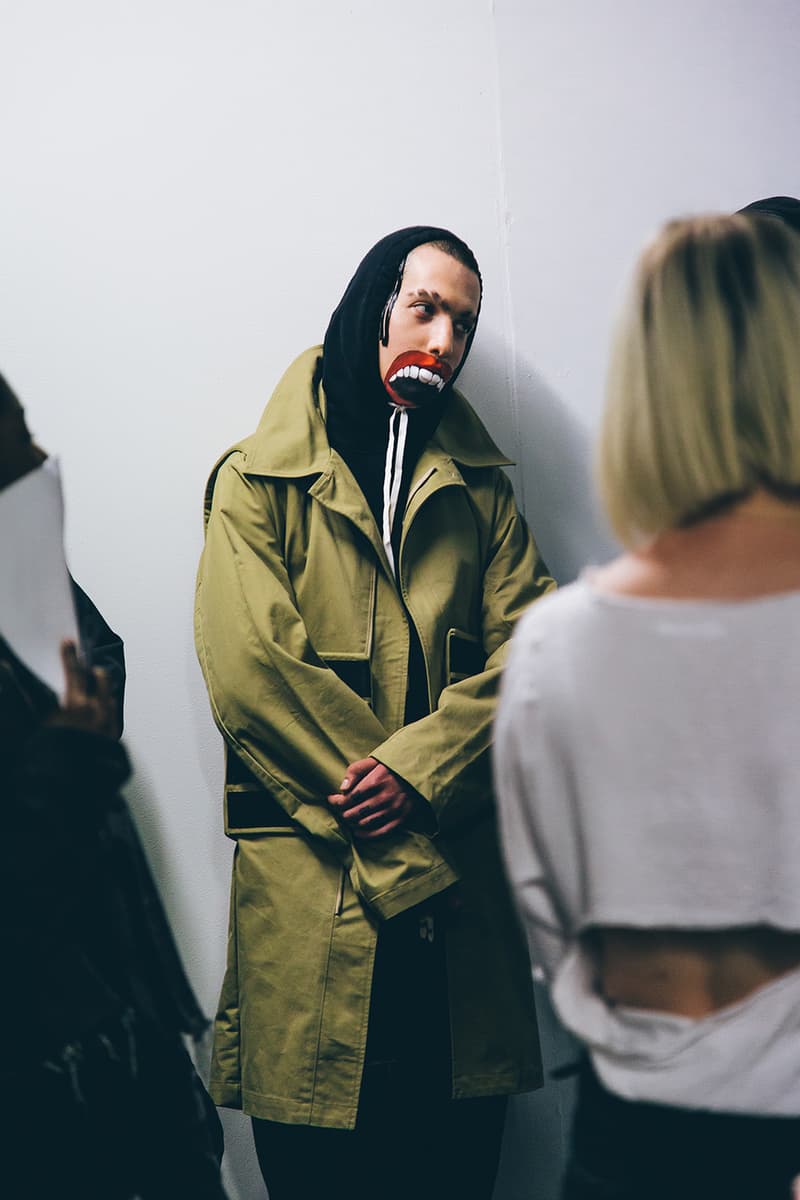 16 of 27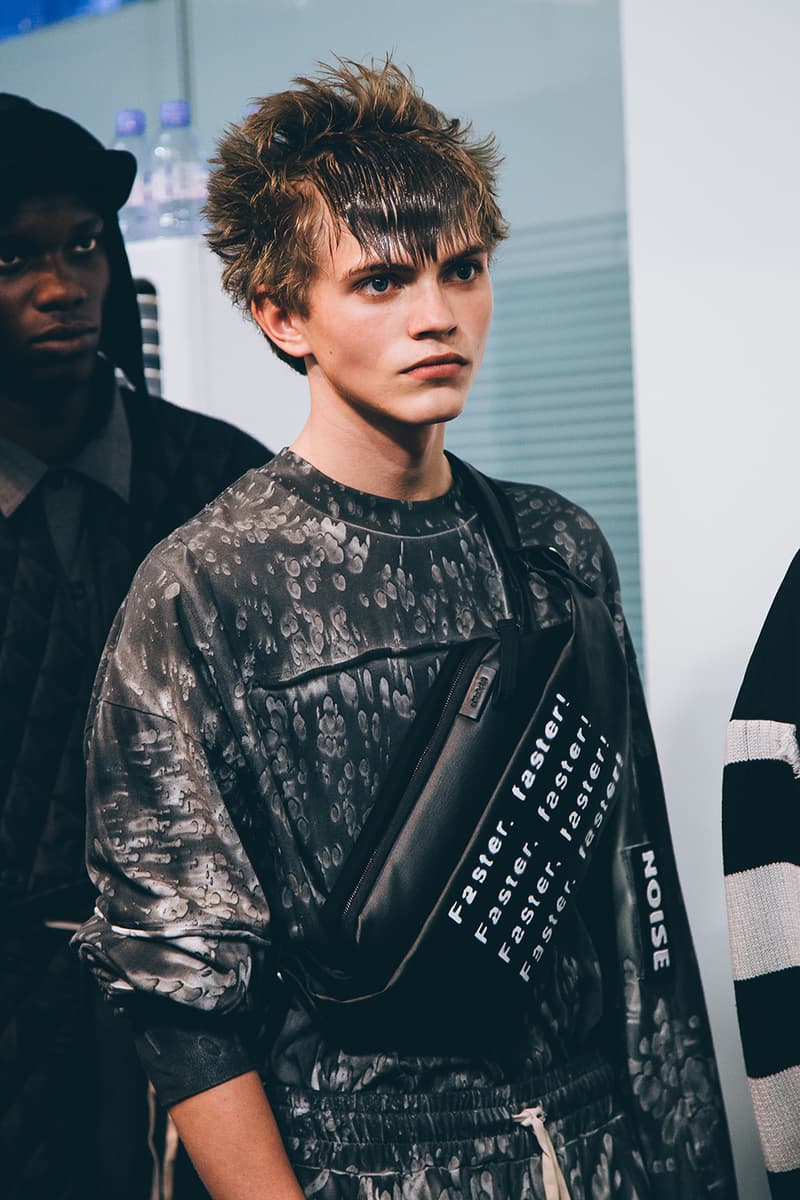 17 of 27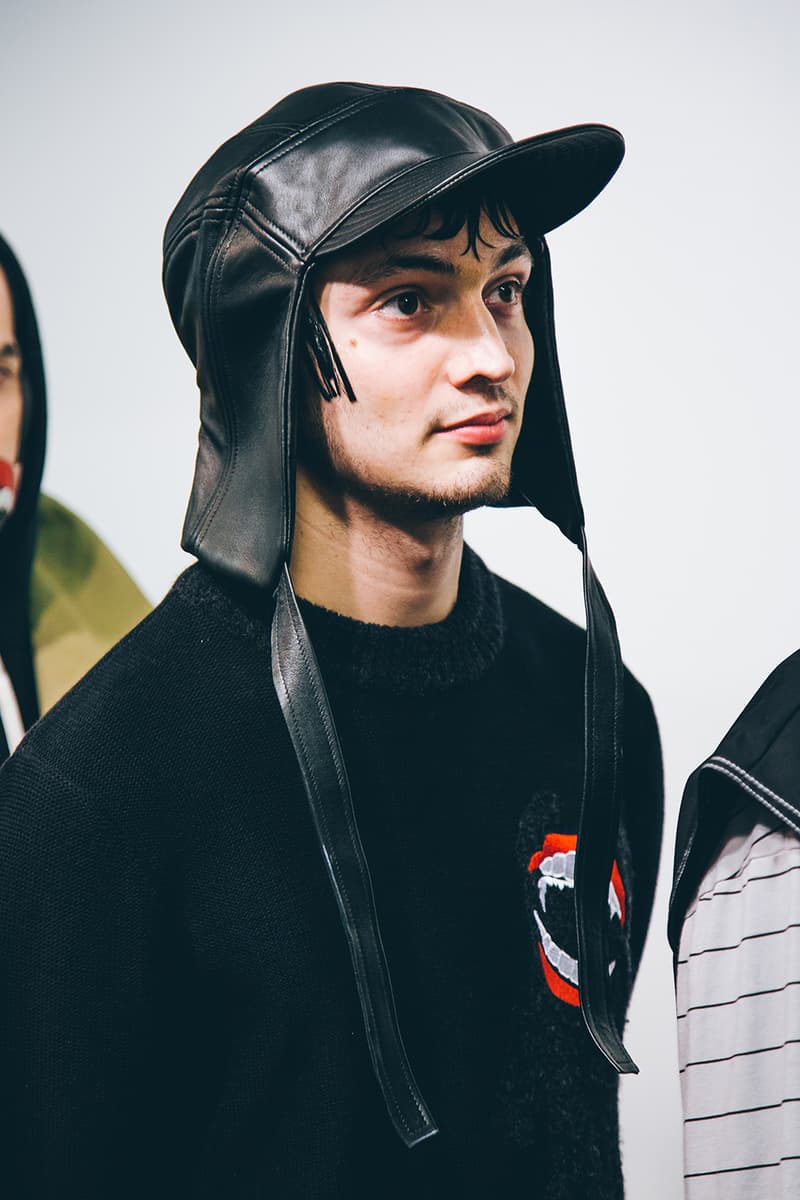 18 of 27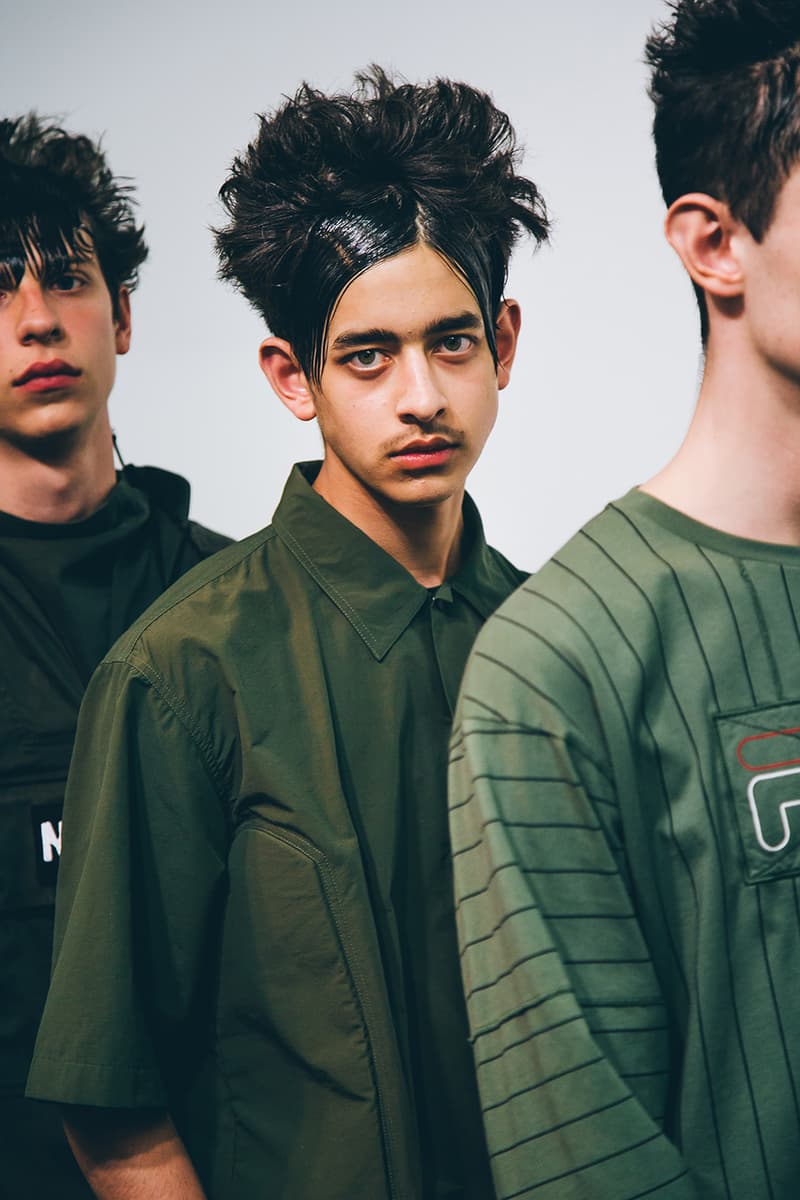 19 of 27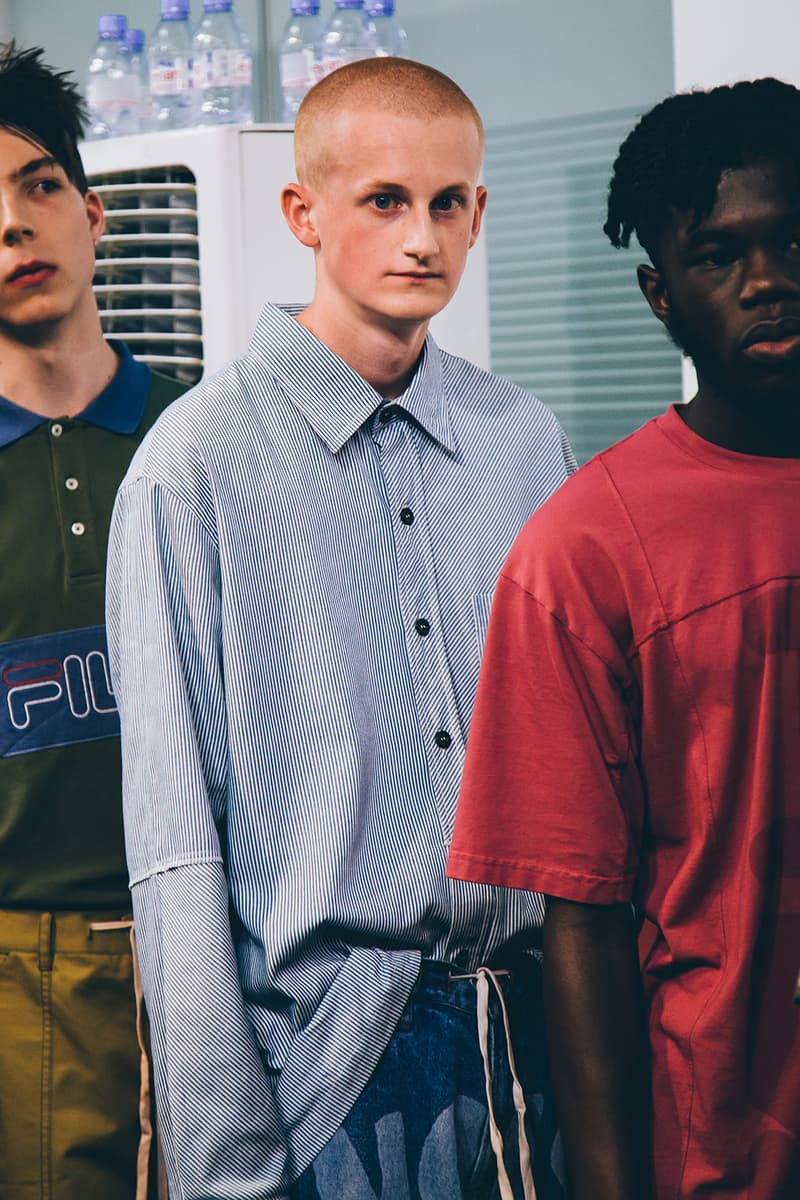 20 of 27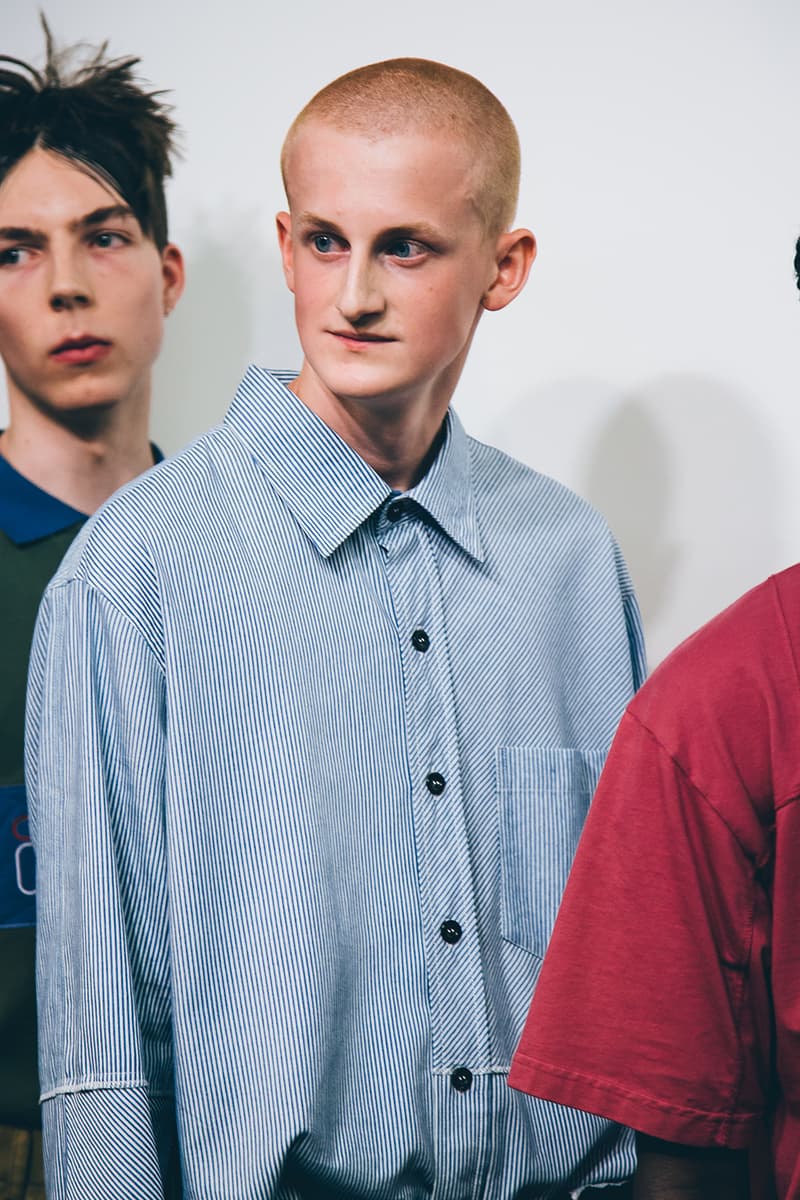 21 of 27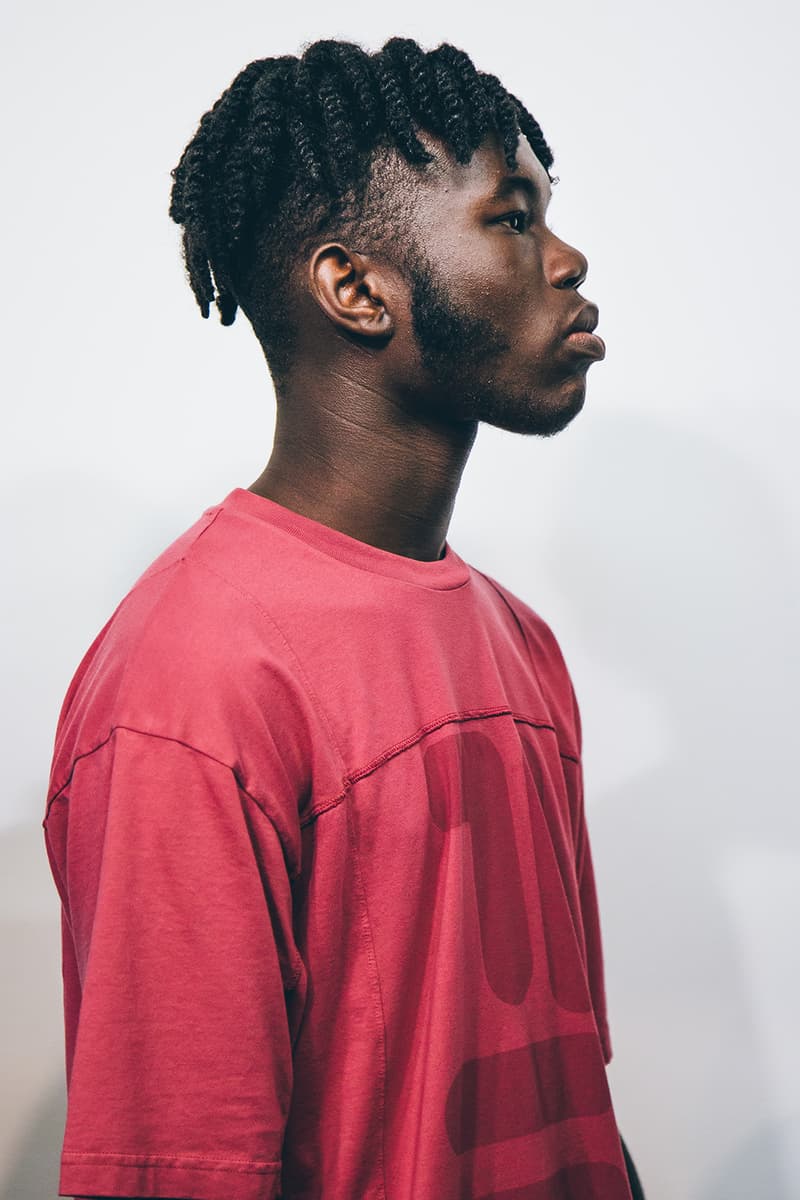 22 of 27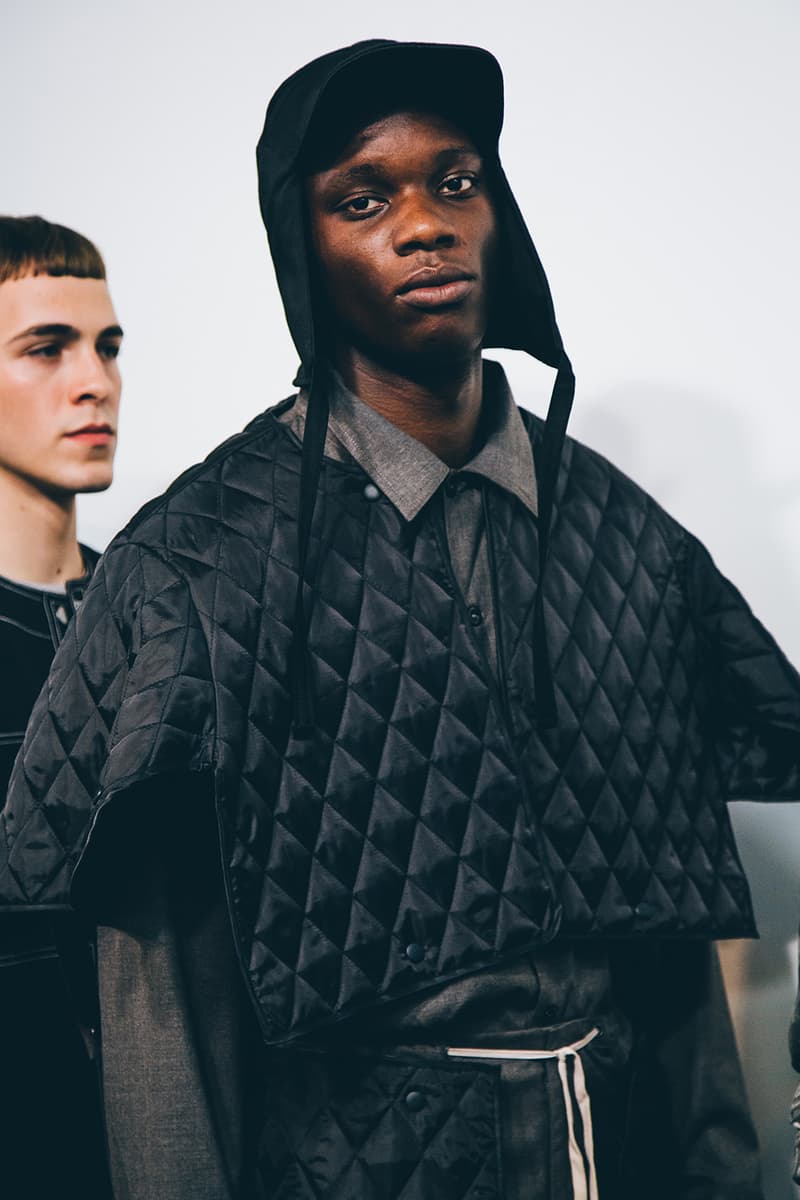 23 of 27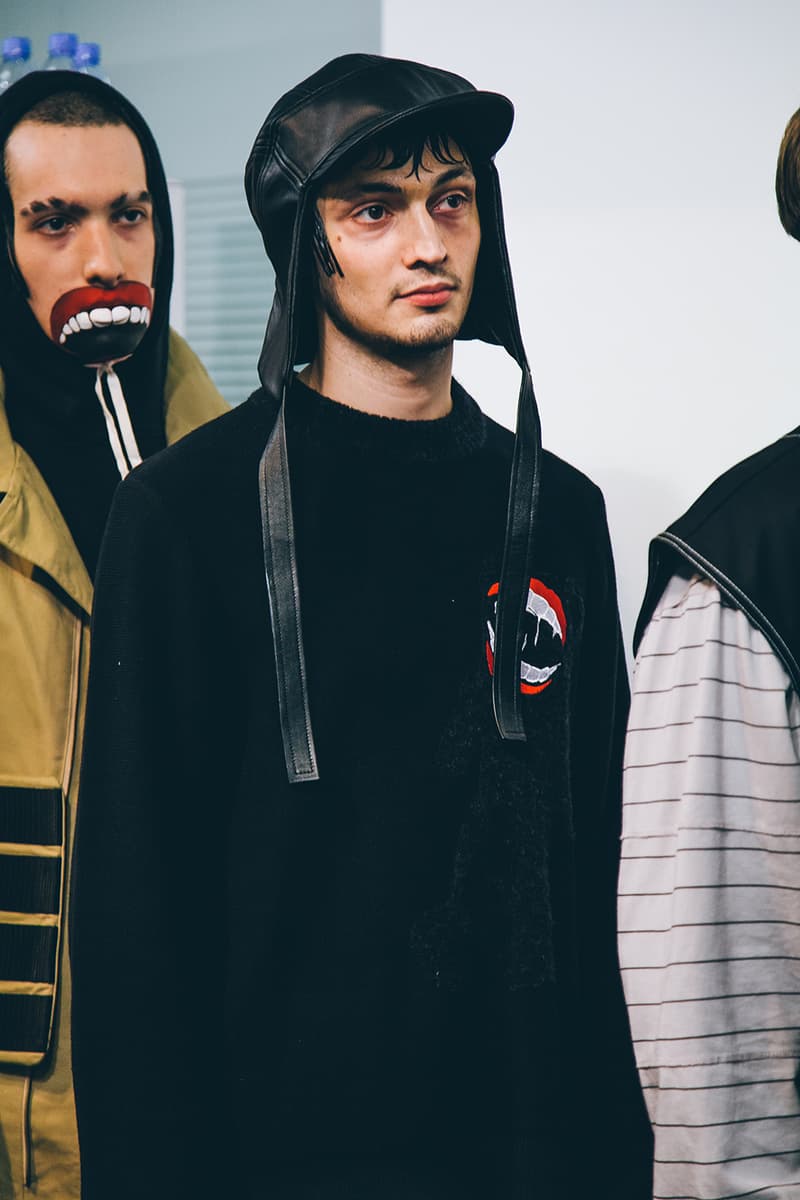 24 of 27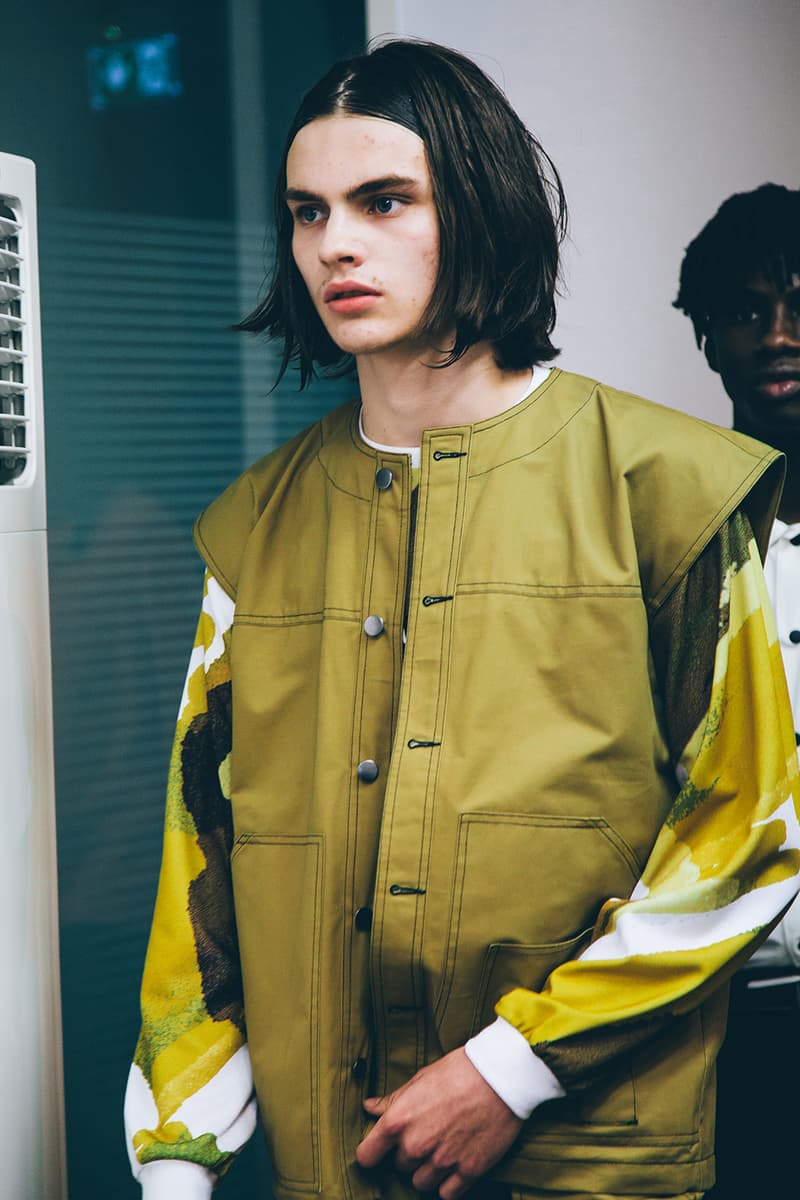 25 of 27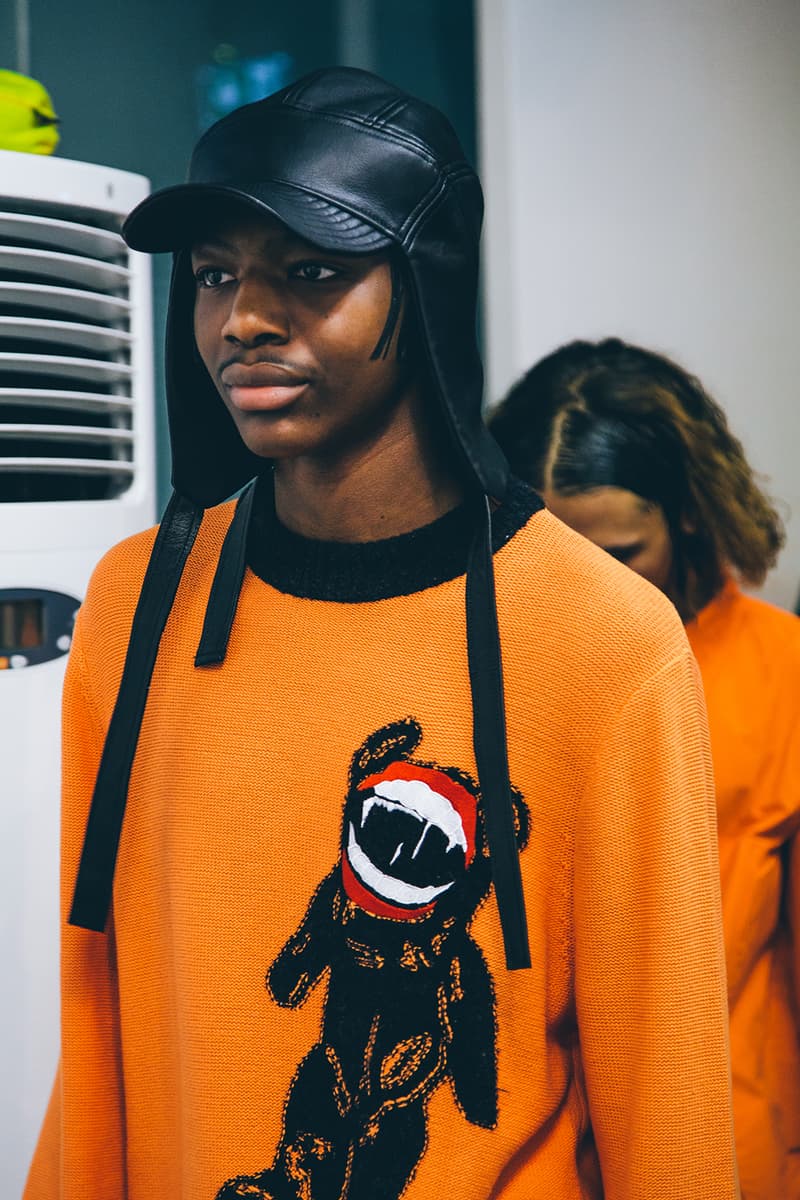 26 of 27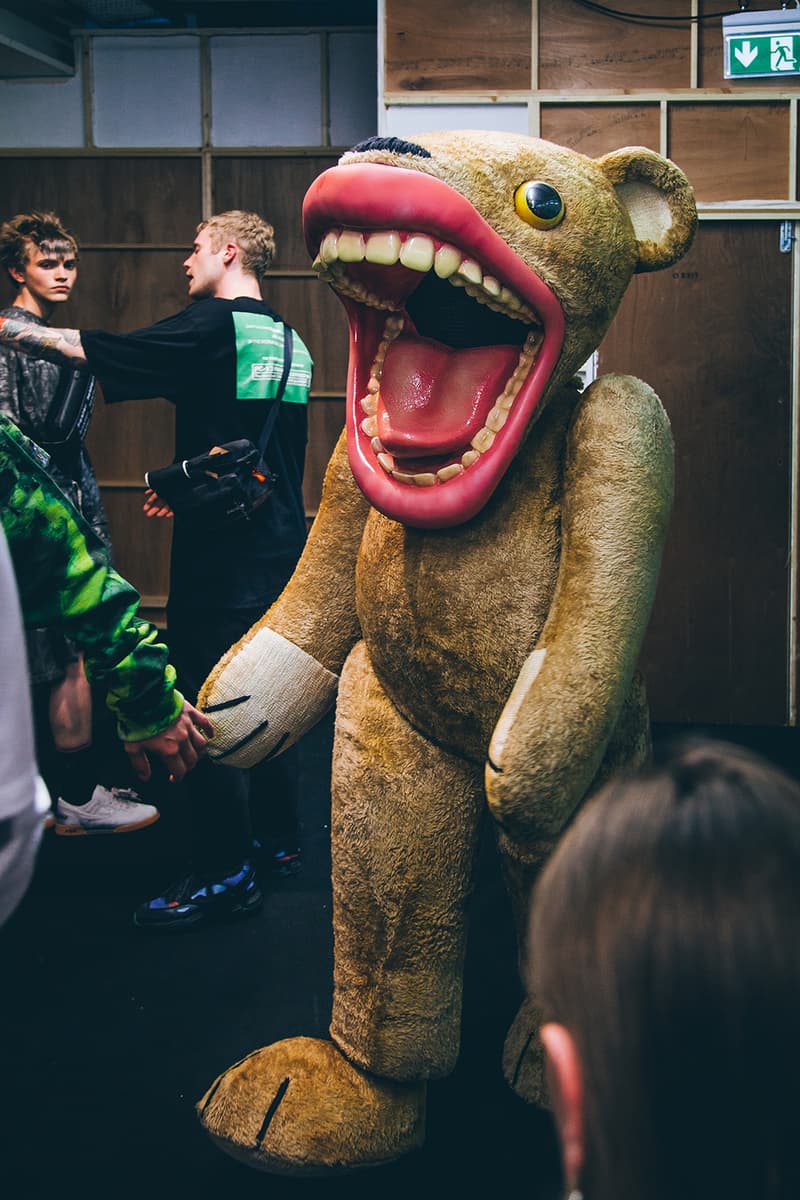 27 of 27
Over recent seasons, British designer Liam Hodges has become one of London Fashion Week Men's biggest draws. For his 2018 spring/summer show, Hodges presented up a further refinement of the themes that have ran through his recent collections. Inspired by the concept of noise, how it surrounds us and how we escape it, pieces are covered with the words NOISE and FASTER, or a screaming bear motif described as "Munch's Scream for a generation that just wants to be cute but the shit they have to deal with while moving onwards and upwards is breaking them down."
Building on the idea of noise, Hodges has also taken influence from a diverse range of music styles, including grime, two-step and spoken word, as well as other places such as ultimate car modification, zine culture and folklore. Coming from these wide ranging influences, the collection is able to span sportswear and workwear, tracksuits and denim. This hybrid collection is a new direction for the designer, and he described his new aim as "trying to make the clothes that I wann wear then I'm older rather than what the people who are older wear now."
1 of 9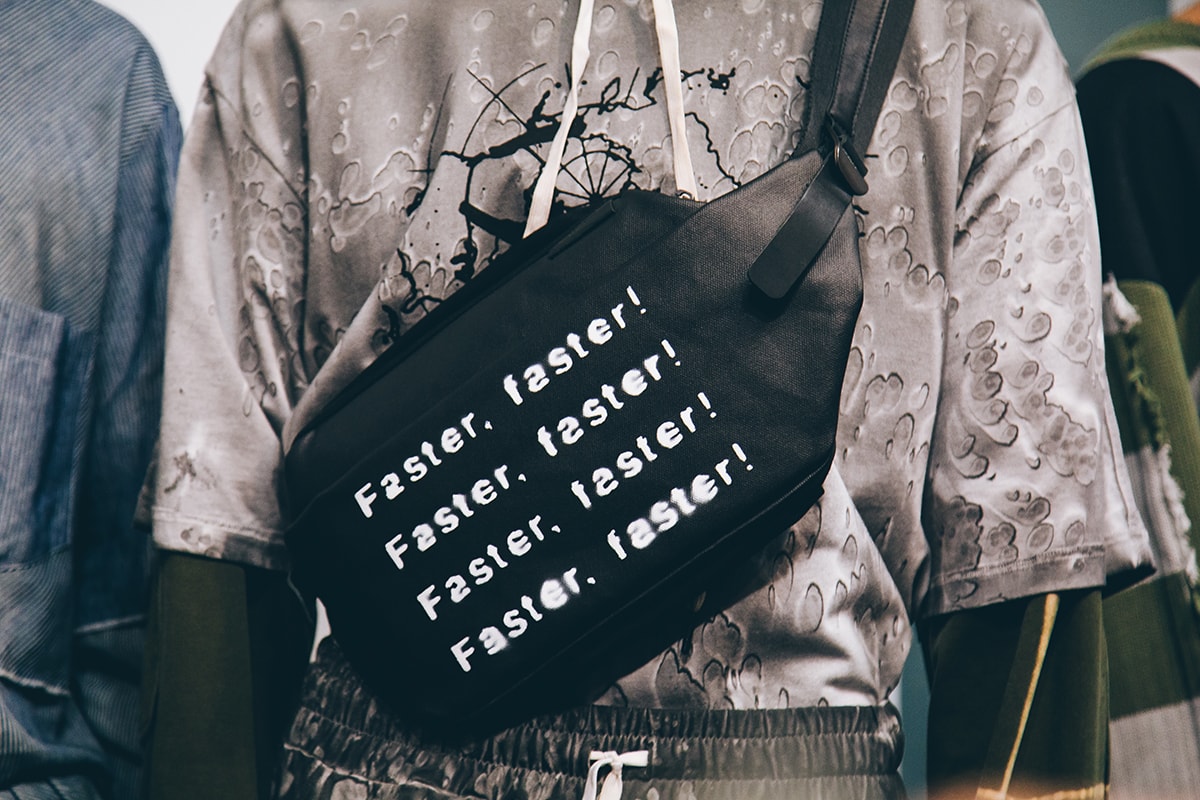 2 of 9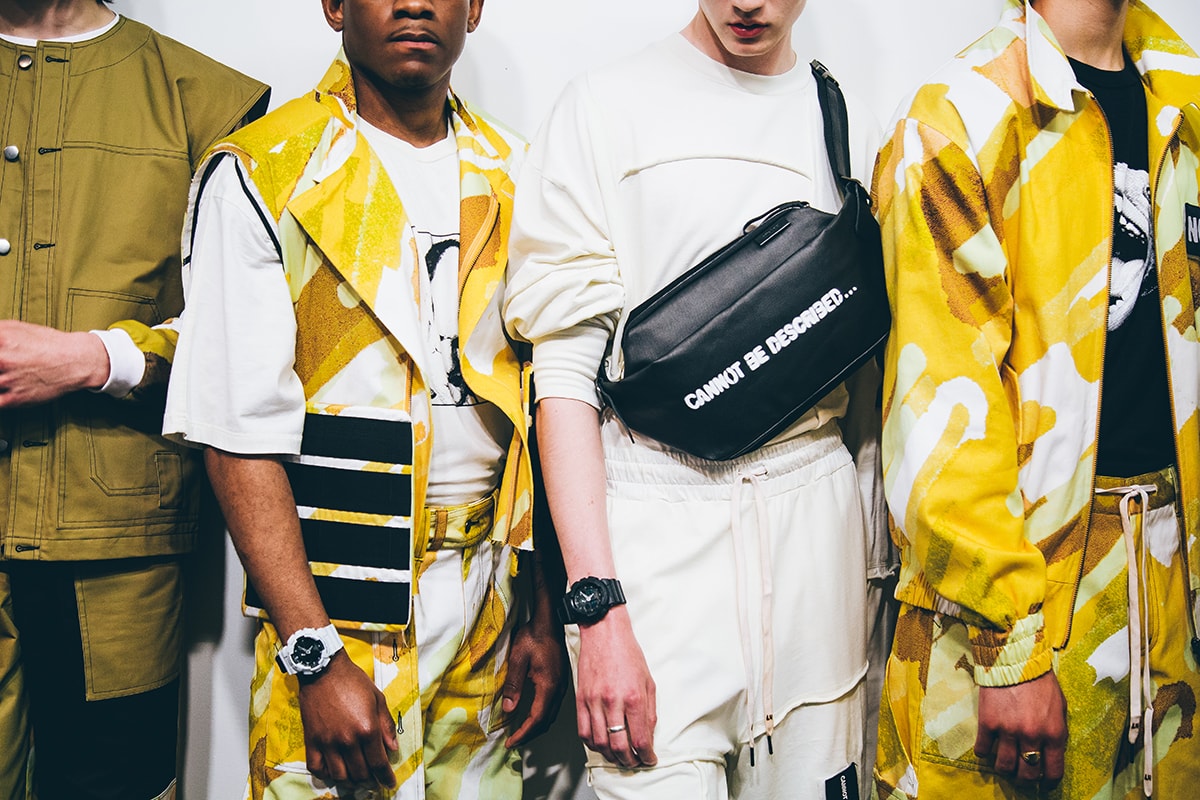 3 of 9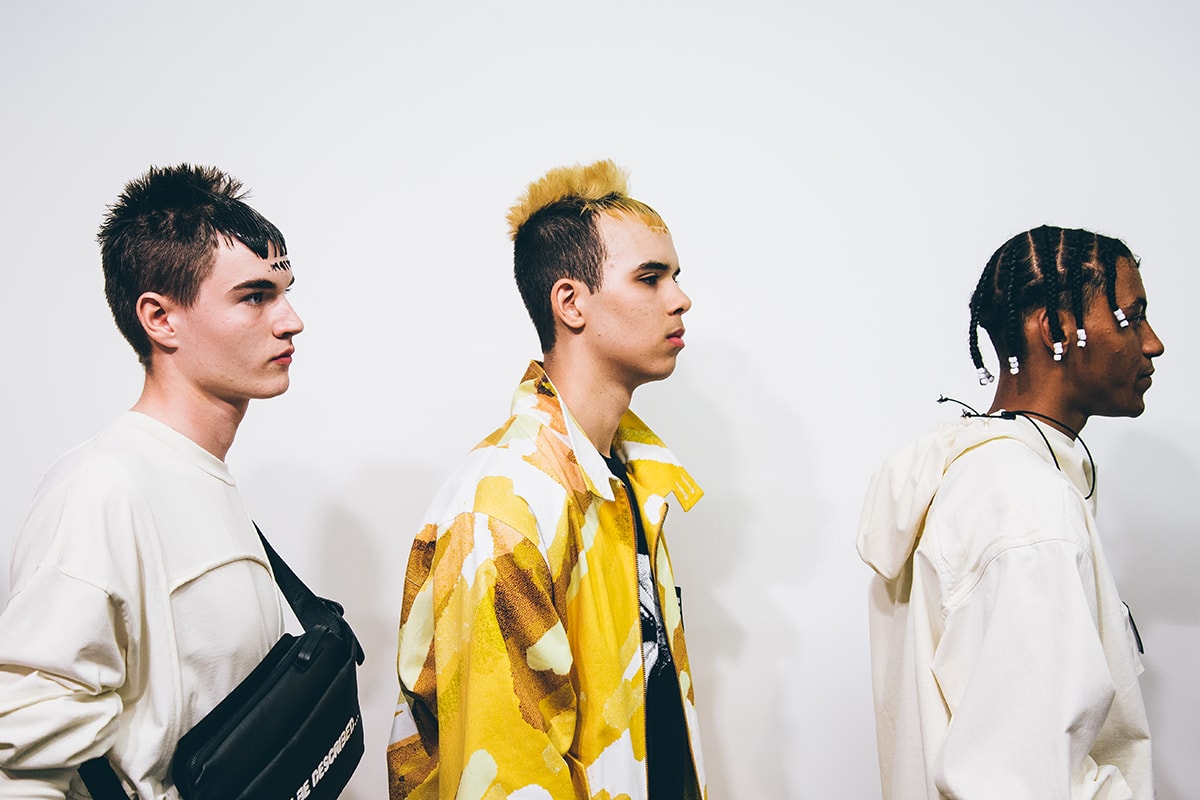 4 of 9
5 of 9
6 of 9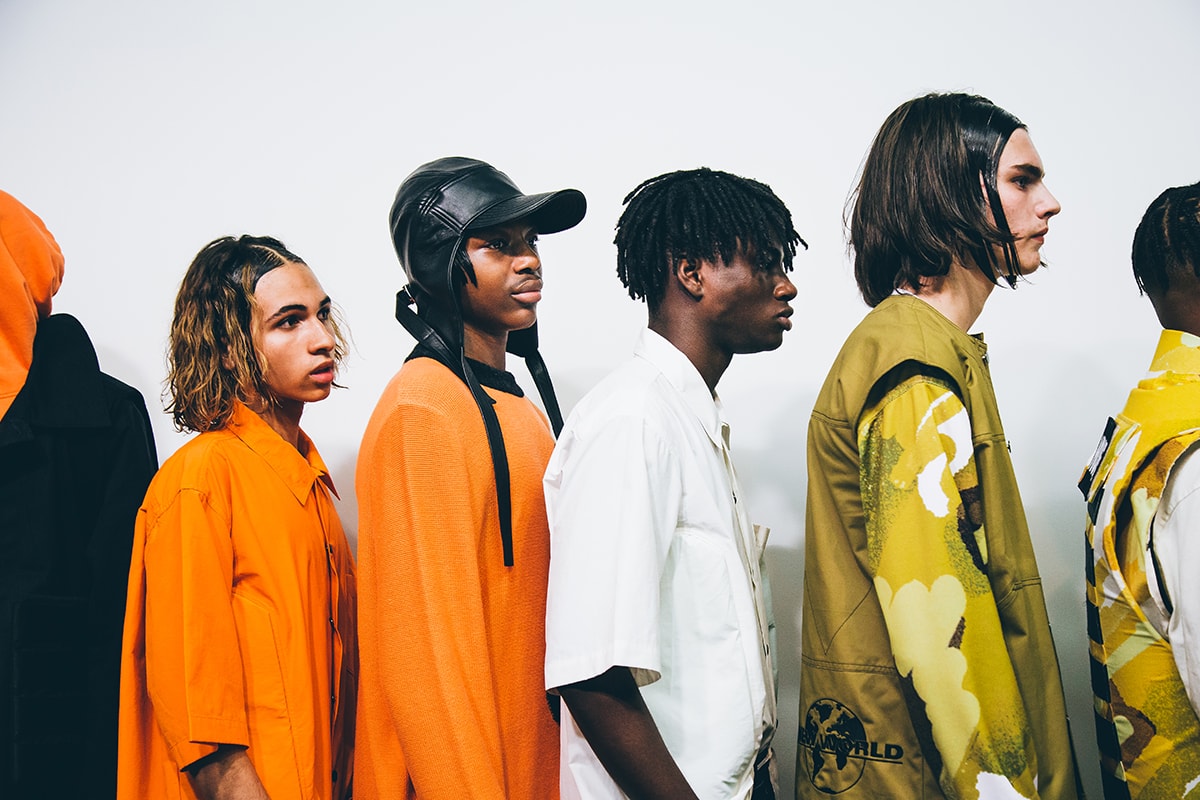 7 of 9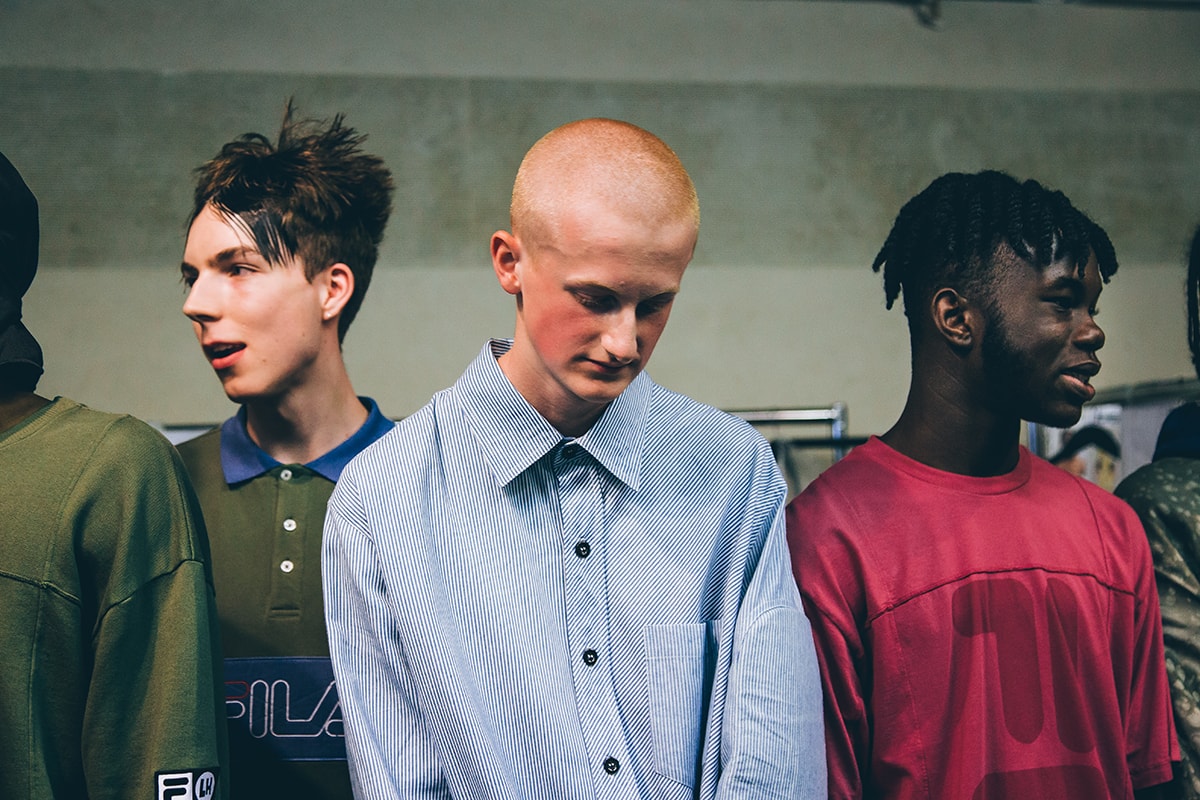 8 of 9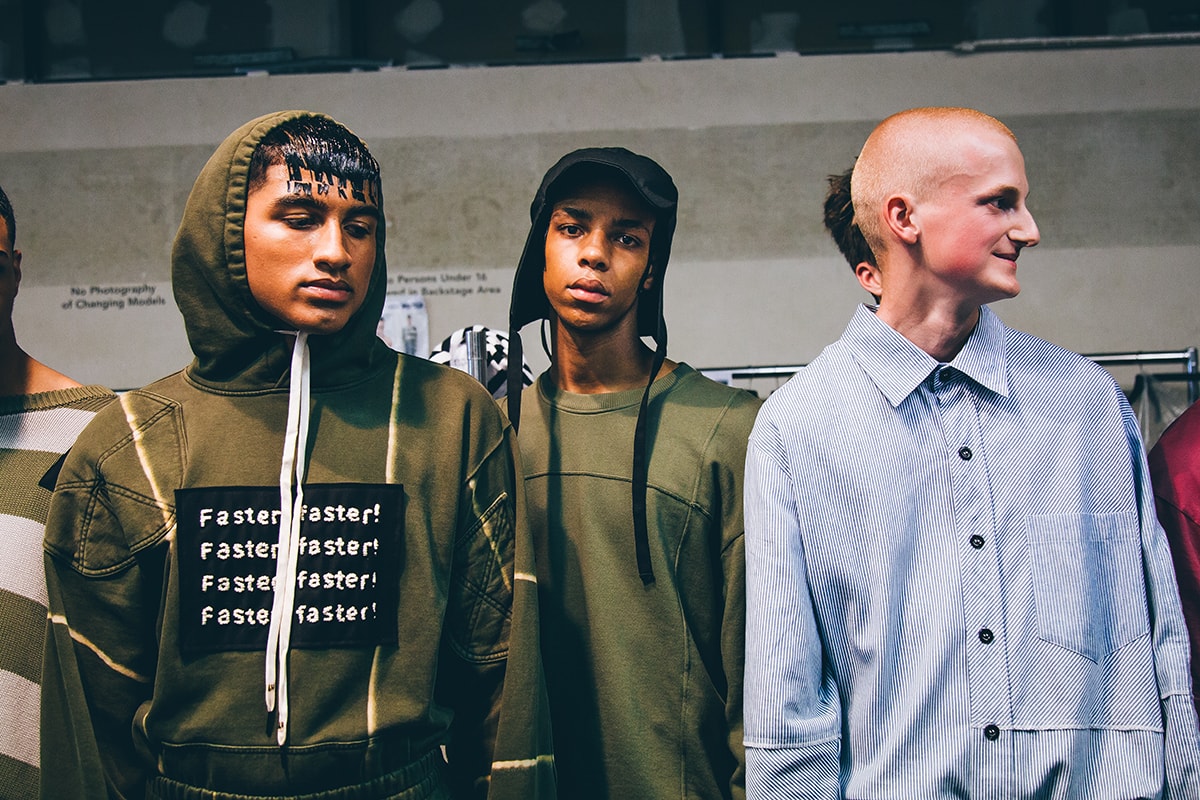 9 of 9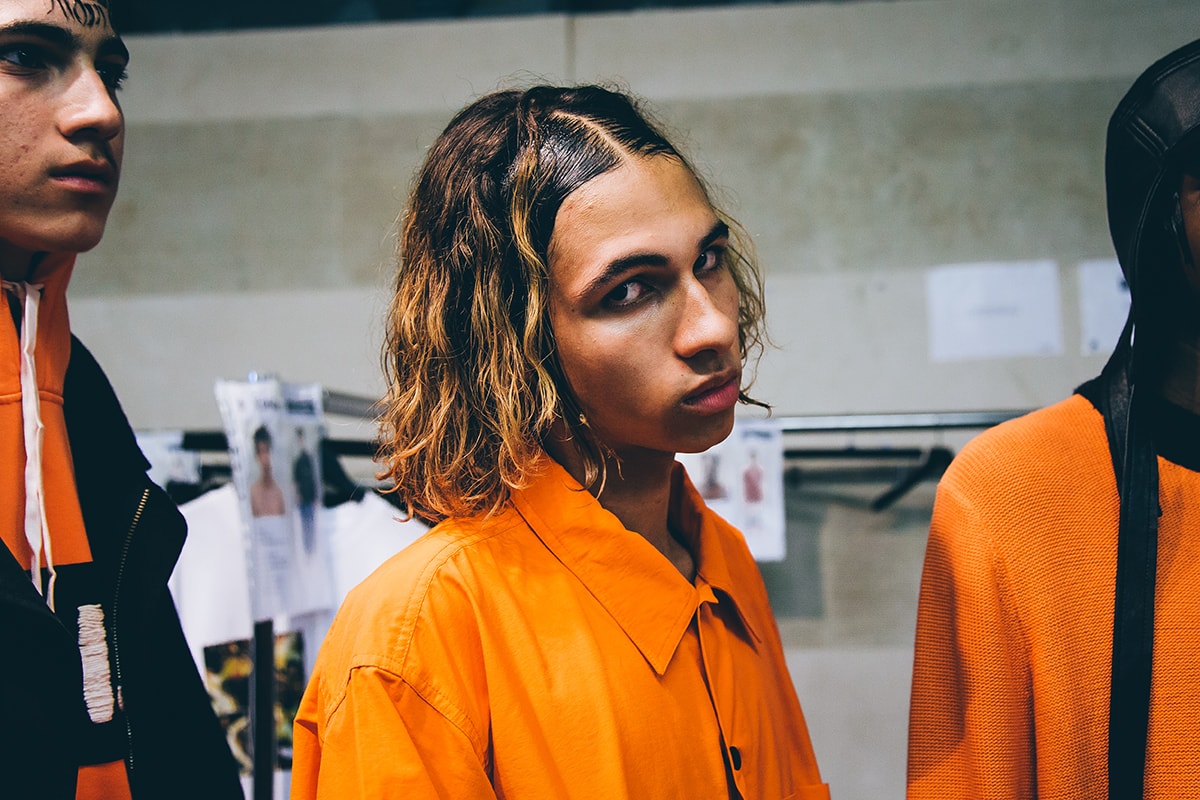 Arguably the standout pieces in the collection come with Liam Hodges' collaboration with legendary Italian sportswear brand FILA. The collaborative pieces in the show saw Hodges reinterpret the sports brand's color blocking, including using it on his own jerseys. The key piece that the two brands have teamed up on is the rework of FILA's 'Original Fitness' sneaker, which Hodges has reimagined in a range of colorways and a new texture, as well as featuring his name across the back. In addition to the collaboration, FILA's influence runs deep with the brand's first creative director, Pierluigi Rolando and his interest in American iconography being a key reference. Similarly, Hodges' choice of stitching techniques and pinstripe details also pay tribute to the brand.
The collection, titled "Unveiled Tomorrows", also has a subtle political undertone. Whereas Liam Hodges's 2017 fall/winter drop referenced dystopia and the event of civilisation, his latest show ends with a call to arms: "this world needs you."