London Fashion Week Men's: Nigel Cabourn's 2018 Spring/Summer Collection Celebrates 50 Years in the Game
We spoke to the designer about his new collection inspired by famous photojournalists Sean Flynn and Tim Page.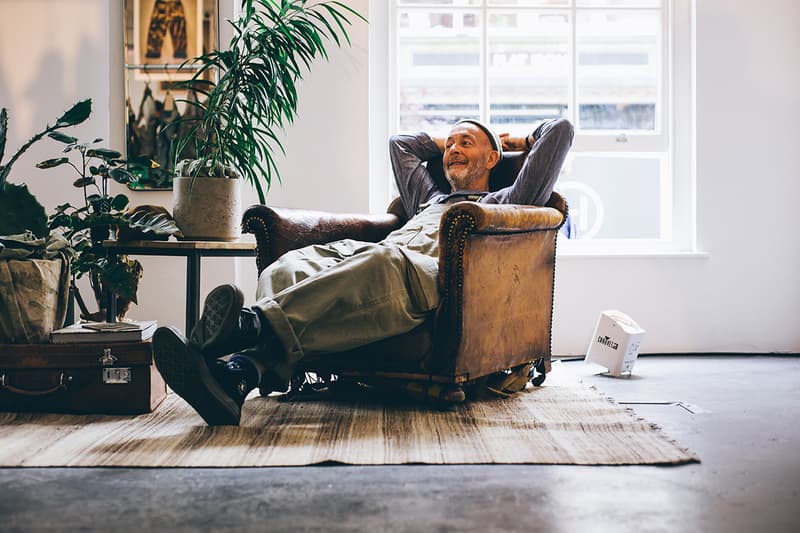 1 of 10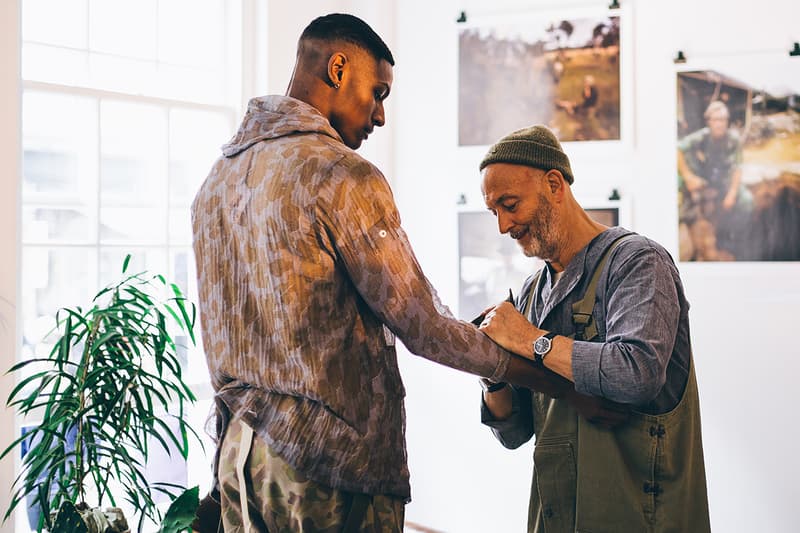 2 of 10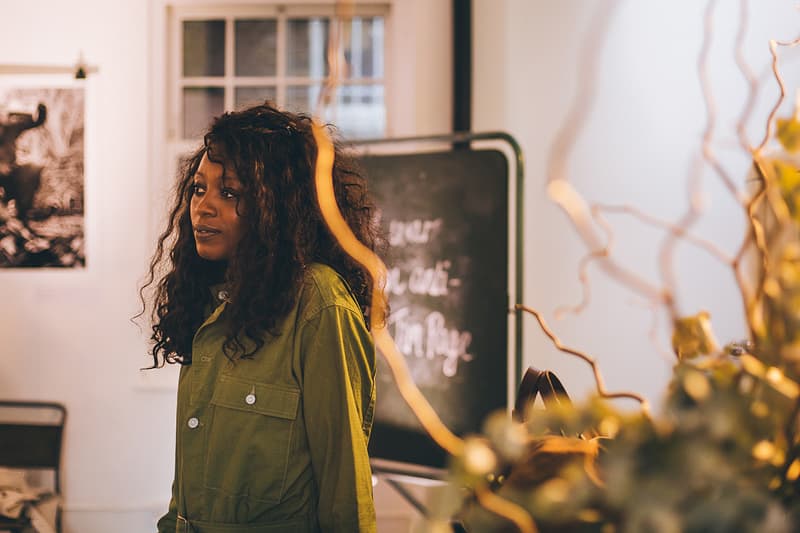 3 of 10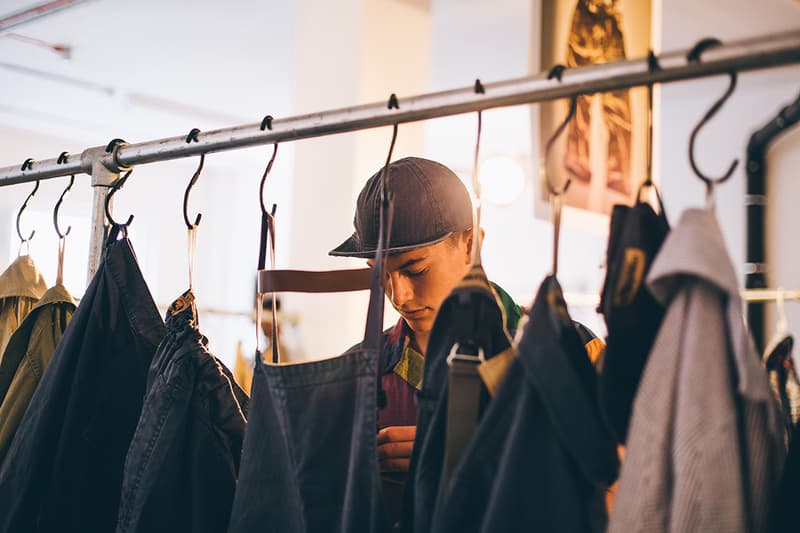 4 of 10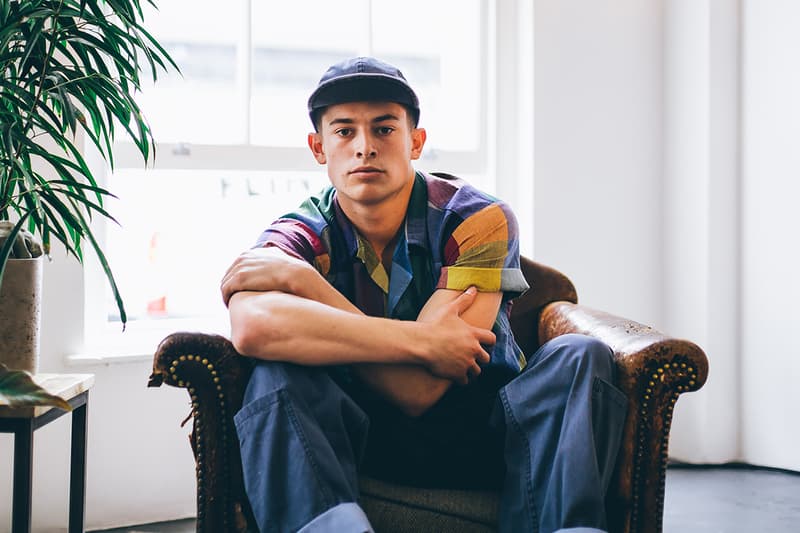 5 of 10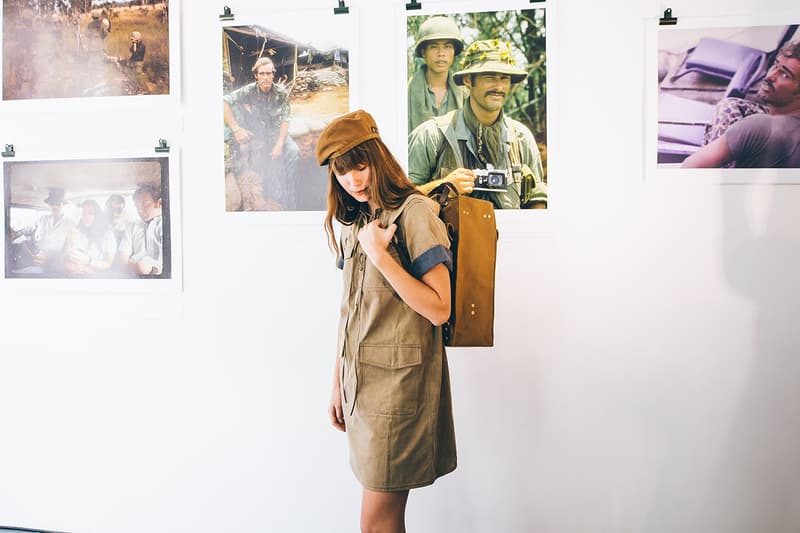 6 of 10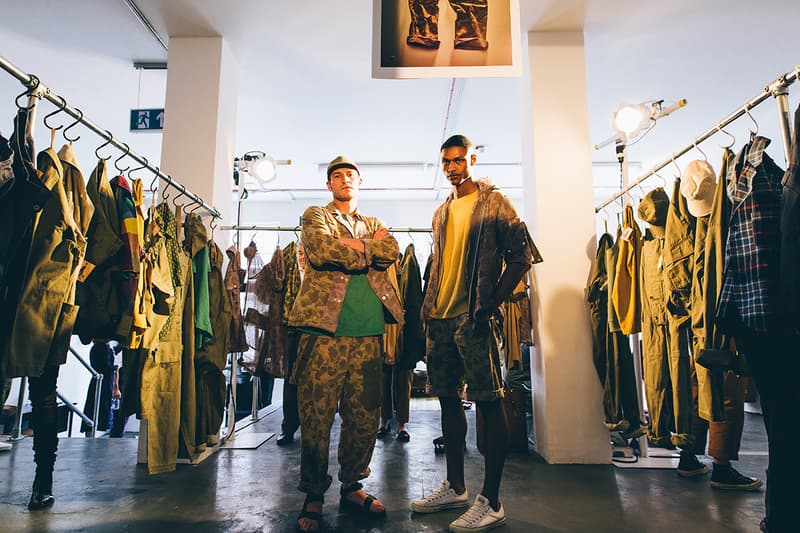 7 of 10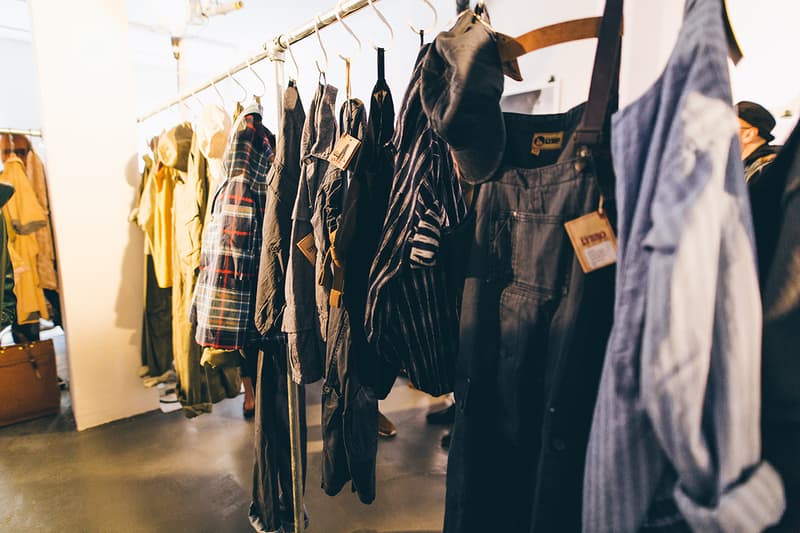 8 of 10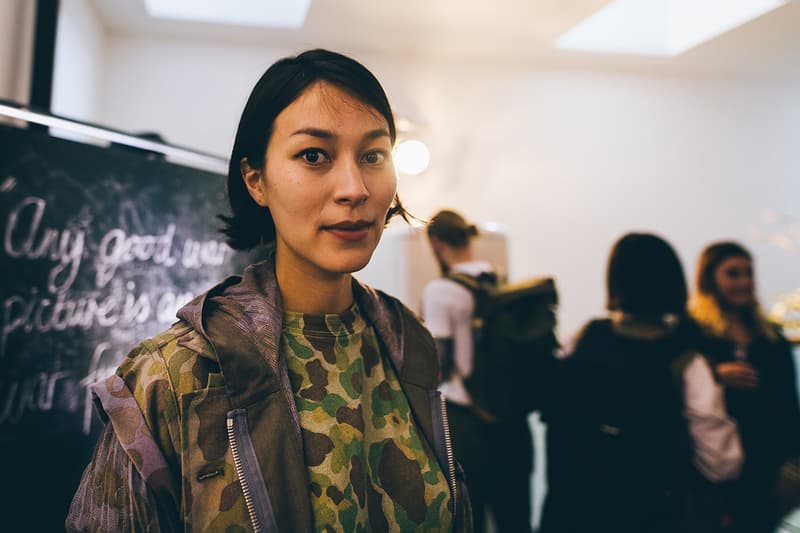 9 of 10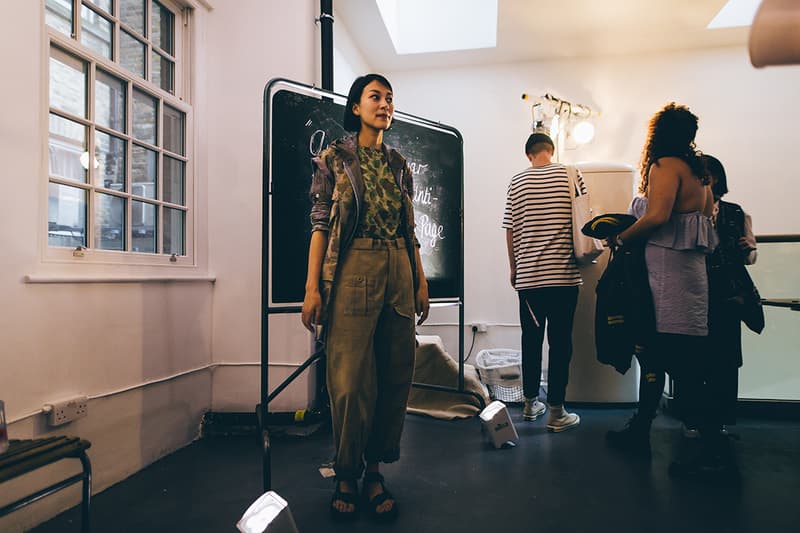 10 of 10
A lot of things have changed over the past 50 years, but Nigel Cabourn has continued turning out high quality and highly sought after collections. The designer's workwear and militarywear pieces have become a sort of anti-fashion, with their focus on functionality often appearing worlds apart from the latest trends in the industry.
For his 2018 spring/summer collection, Cabourn has taken inspiration from Sean Flynn, a famous American actor and photojournalist who vanished in the early '70s. To create his 50th anniversary collection, Cabourn has worked closely with Tim Page, Flynn's best friend. We sat down with Nigel Cabourn at his London Fashion Week Men's presentation to talk about the collection, his obsession with militarywear, and what it's like to reach his 50th anniversary as a designer.
What's the inspiration behind this collection?
Its actually inspired by Tim Page's photographs. Tim Page is one of the most famous war photographers in Vietnam around 1966 to 1970 and his best buddy, his brother as he called him, was Sean Flynn. Sean Flynn is the son of Errol Flynn and his only son. As I was a kid in 1962 I went to see Errol Flynn's son's first film "Son of Captain Blood." So from 1962 through to the late '60s when I was at Fashion College I knew all about him. He disappeared in 1970. A story reappeared in the Sunday Times in about 1992 and they found his flat and his flat had been left in time since 1970 because his mother was looking for him.
Why is it that he was such a big influence for the collection?
For me, the way he looks, he looks fantastic. He was a cool fucking dude. He wore Vietnam stuff but all tailored. Tim Page as well, these two guys were running with all the troops and taking photographs of everybody who was in the field. They're both characters like you wouldn't believe; they're both very stylish.
What's it been like working with Tim Page?
Well it's been great. You can't have a five-minute conversation with Tim Page. Obviously we've not met face to face, we've done about four or five Skypes. Each Skype's been about two hours each in Australia. He is unbelievable. He's rolling a joint every five seconds and he's drinking rum and coke and he's a fucking character. Obviously, Sean Flynn and him were soul brothers and Sean had a flat in 1967, through the late '60s, and they all had parties and everything else. I mean these two were really what the '60s were about.
I collect military clothes because they're functional, practical, they do what they say, the fabrics are great, and I'm just inspired by that.
The military aspect of their lives also ties in with your collections generally.
Well, to be honest, the first military inspiration I had was when I was at Fashion College in '67, '68, '69. There was a big anti-war movement which was called Flower Power through '67/'68 and of course that was about all the kids revolting against the war, because this was an anti-war demonstration. I'm obviously not for war. I'm anti-war.
I collect military clothes because they're functional, practical, they do what they say, the fabrics are great, and I'm just inspired by that. I don't think about the war, I think about the function and practicality, that's what inspires me. I'm not at all military minded, but I love the idea of Edmund Hillary fighting in World War Two but then taking his war clothes, customising them and climbing Everest. The same as George Mallory, he was in World War One, there he was wearing some of the same clothes going up Everest in 1921. This is the connotation for me.
Why is 'Made in England' such a big thing for you?
Well I've been doing it all my life. You've got to understand I'm English, I started my business in 1970 and I built my business on making everything in England. I've had to be a bit more practical, my Converse are made in Vietnam funnily enough, but still my love is making everything in England. The Limited Edition Three is all made in England. It's important to me, it's my heritage.
This is your 50th anniversary, what's it like to reach that milestone?
When we say 50th, I started fashion college in 1967/68 so in theory its my 50th from when I started fashion. All I've done all my life is be a fashion student from 1967 to now. I started my business actually in 1970, so its 47 years really. To get to where I am, I train everyday, I'm teetotal and I've got to fucking look after myself. It's as hard to look after yourself in this business as it is to do the fucking business. 50 years in this business, you need to love it. Which I do.