Surround Yourself With Samsung's New Line of Curved QLED Monitors
Perfect for gaming and multi-tasking.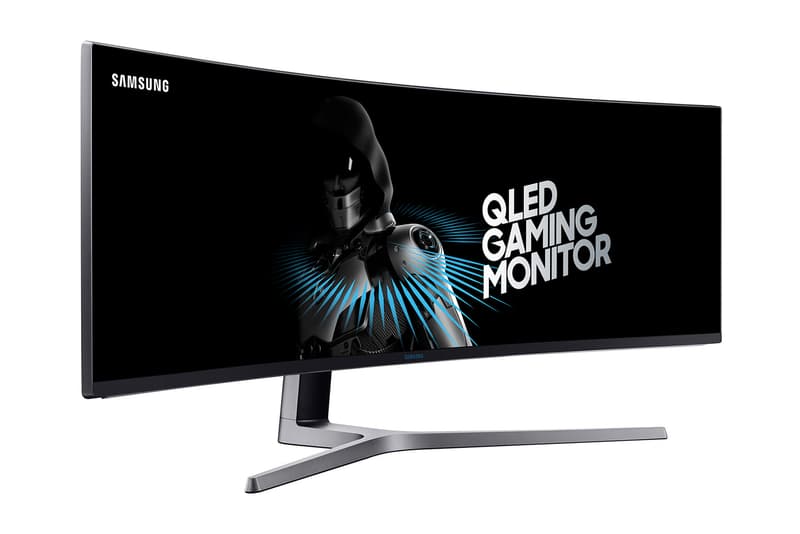 With the technology only being seen in 4K televisions up until this point, Samsung has announced its new line of curved QLED monitors. Packed with top of the line HDR technology, the monitor will come in three different sizes, with consumers able to choose from either the 27-inch or 32-inch CHG70 or 49-inch CHG90. The monitor features a Y-shaped metal stand and thin bezels that line the outside, allowing for as much monitor space as possible.
The monitor is just as impressive on the inside as it is out. Both the CHG70 and CHG90 offer a 144 Hz refresh rate, allowing for as little motion blur as possible. On top of this, the HDR-capable monitor has 1.07 billion different colors in its palette and a one millisecond refresh rate.
The QLED (The Q stands for Quantum by the way) technology that Samsung is equipping these monitors with is different from the LED displays we see on the brand's televisions or cell phones. Quantum dots work by emitting a solid color of light rather than using a color filter to change the way we see white LED lights behind a screen. This allows for a much larger color range while using less energy.
As far as pricing goes, the 27-inch and 32-inch Samsung CHG70 will cost $600 and $800 USD respectively, while the 49-inch CHG90 will cost $1,500 USD. With more information expected to announced at E3, take a look at Samsung's landing page for the product for more information.