visvim Releases Newest Iteration of Butzi-Folk Sneaker
The motor racing inspired-shoe gets an upgrade.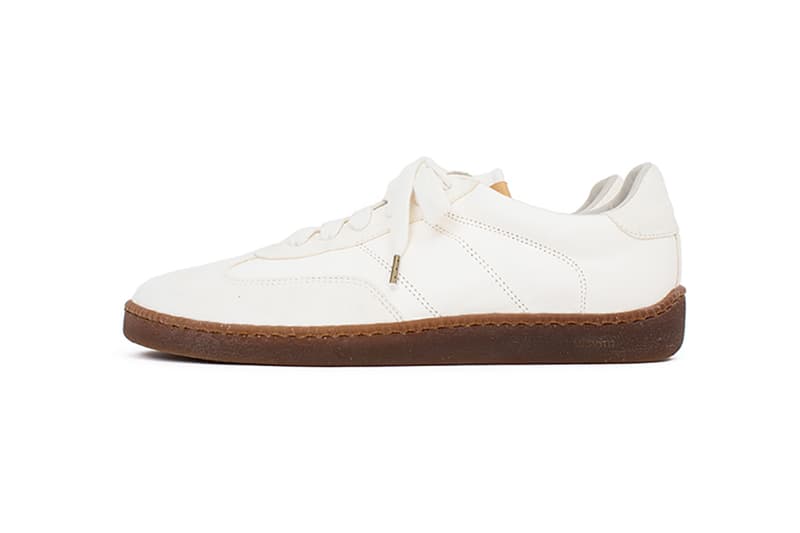 Cult Japanese streetwear brand visvim has dropped the latest version of the Butzi-Folk sneaker for the Fall/Winter 2017 season. The shoe, while visually similar to Margiela's famed German Army trainers, is actually inspired by traditional motor racing shoes.
The leather used in this edition is Italian-made kangaroo leather, while the sole is a natural crepe material. visvim's Butzi-Folk sneaker is available now for approximately $601 USD from the brand's web store.
Elsewhere, visvim recently also launched a pop-up shop and we spoke to Hiroki Nakamura about the possibility of him opening up a permanent North American store, to which he said the following: "We'd like to open a store in North America but we're still hunting for a space. It has to be the right place at the right moment, because we'd like to expand. It's tough because we need a unique space that I feel right about. Just like the outsole designs, the location has to have a reason or purpose. Eventually I believe we'll find the right space — we're still looking for one. If anyone hears of a good spot, please let me know! [laughs]."
And in other visvim-related news, check out the $250 USD whistle that the brand dropped earlier this week.