Demna Gvasalia Talks Authenticity and Why He Still Worries About Selling Out
"I think about the dangers of selling out every day."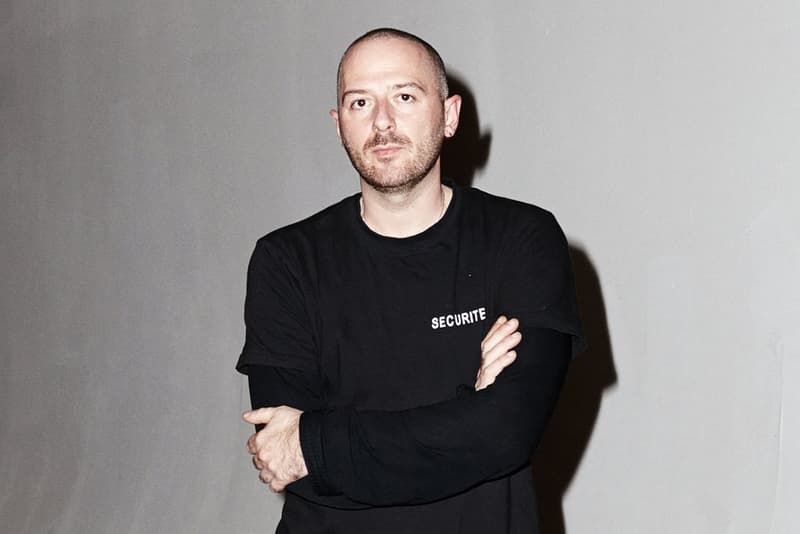 Capping off a huge 2017, Demna Gvasalia has given an interview to Vestoj in which the creative director of Balenciaga and founder of Vetements speaks about a host of wide-ranging topics. Gvasalia opens up about his days pretending to be a security guard in order to get into parties for free, authenticity and what it means in relation to his brand, and how often he thinks about the dangers of selling out.
On pretending to be a security guard:
"I remember back in the early days of Vetements, when I was still into partying I used to dress in security uniforms, which are really easy to get anywhere in the world – you don't need a license. I'd dress in boots, a T-shirt with 'Security' printed on it and bomber jackets. I never had to queue and I never paid for a single party. I just walked right in."
On authenticity:
"To me, authenticity can be the fabric you choose to make a parka: a military parka is authentic in a khaki washed cotton. If you do it in denim, it's not authentic. Authenticity is about going back to the original archetype. Every garment I do is based on a garment that already exists; I don't invent anything new. Well, apart from the legging that turned into a pump that I did recently at Balenciaga and called 'pantashoe.'"
On selling out:
"I think about the dangers of selling out every day. You can't saturate the market. It's so easy today to get caught in the sell-out trap, especially when a business is successful and a product is in demand. When something becomes popular, buyers want to get more of it and are willing to invest a higher budget in your brand in order to make more pro t from it. But you get to the point of oversaturation too easily: you produce too many hoodies and T-shirts and soon people don't want it anymore and it goes on sale. We've had to deal with this kind of situation a lot at Vetements and we're only now beginning to understand how to strategise and manage this in the future."
You can read the full interview at Vestoj. Elsewhere, Vetements' last release was the Stan Smith-inspired sneaker – part of its Spring/Summer 2018 collection.