How the Kit Kat Conquered Japan
Combining customary traditions, good luck symbology and the use of local ingredients.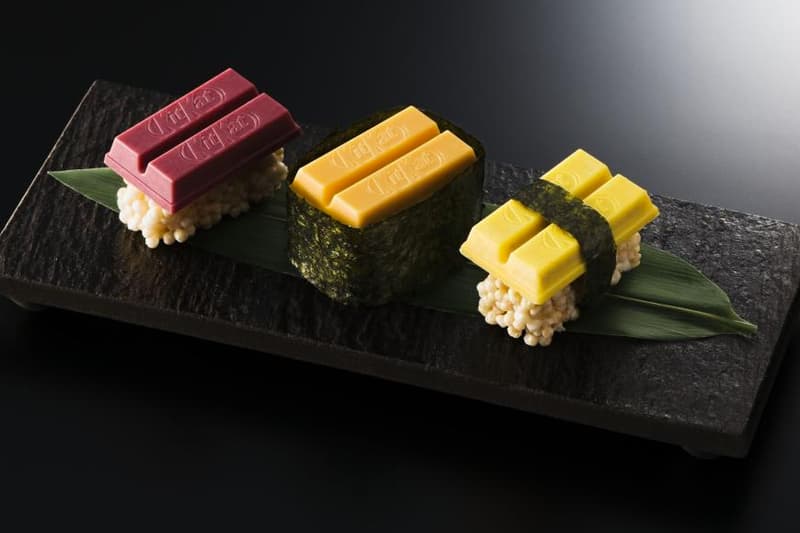 Kit Kat has long been steeped in European history — first making its debut in the U.K. back in 1935. The chocolate bar eventually made its way across the pond and into such markets, including North America, South Africa, Ireland, Australia and New Zealand, eventually landing on shelves at every turn of the corner — en route to its current household name status. However, the popular treat finally crossed into Japanese territory by 1973 — slowly spinning into the cultural phenomena it is now.
Known worldwide for its out-of-the-box flavor profiles, Japan is home to such Kit Kat flavors as green tea, wasabi, sake, cherry blossom and blueberry cheesecake, with much more currently in production. Ryoji Maki, Kit Kat's marketing manager in Japan, has been credited with helping to further its regional popularity by creating his own kooky concoctions, including an Iwaizumi Yogurt flavor and another, smothered in gold leaf. "It may seem as if we just want to develop weird flavors for Japanese consumers. But the concept is really to diversify," Maki stated when expanding on the country's growing flavor fascination.
Kit Kat's popularity in Japan can be tied back to several key factors, ranging from customs & traditions to good luck charms. The giving of sweets is a national custom, with chocolates masking local flavors a great alternative to sweet rice cakes and other such traditional delicacies. This, coupled with the name Kit Kat bearing an uncanny resemblance to the phrase "kitto kattsu," meaning "you will surely win," provides a symbol of good luck to locals.
Nestle says sales in Japan have risen 50 percent between 2010 and 2016 with a dedicated specialty store in Tokyo's Ginza district all the rage right now. With the chocolate bar's popularity on a booming upward trajectory, we can surely expect more bizarre flavors to make its way out of the Land of the Rising Sun.