Deadpool and Cable in Michelangelo-Inspired 'Deadpool 2' Poster
The Creation of Deadpool.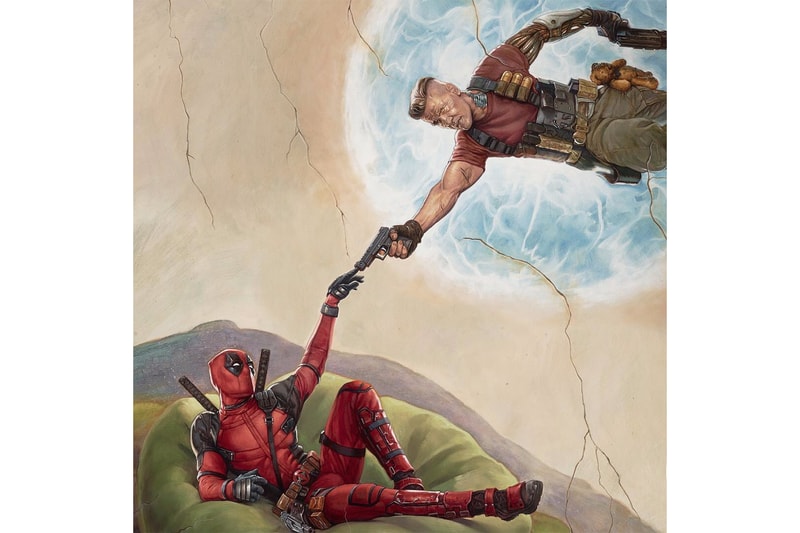 The latest artwork for Deadpool 2 is out now and it's as irreverent as you'd expect. Unveiled on Ryan Reynold's Instagram, complete with the caption "Some might call this creation a masterpiece, but to me it's just well hung art to be shared with the world," the latest promo for the new Marvel film shows Josh Brolin's Cable alongside Pool.
The picture is clearly a play on Michelangelo's iconic The Creation of Adam painting, which is part of the Sistine Chapel ceiling. Previously, another promo poster for the film was also inspired by a classic artwork, with Norman Rockwell's Freedom From Want receiving the parody treatment. Deadpool 2 is still a long way away, with a release date confirmed for June 1, 2018.
In the meantime, you can watch Ryan Reynolds parody Bob Ross in a video teaser for the film.