Images of Kanye Customizing Gazelles for Kim Could Hold Clues About 'Turbografx16' and YEEZY Season 5
Computer — enhance.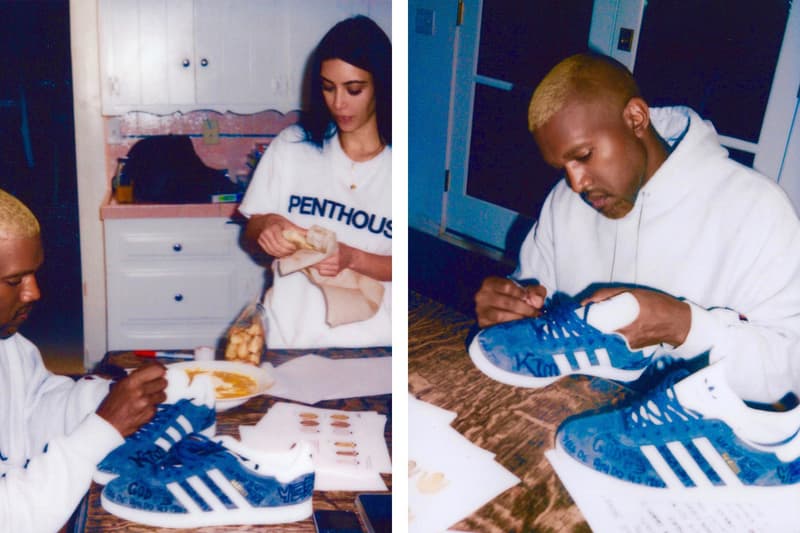 That familiar English idiom "a picture is worth a thousand words" might be cliché, but it definitely applies to these new images of Kanye West and Kim that recently surfaced.
For one, you have Kanye getting his scribble on with some markers to write love notes for his wife on a pair of blue and white adidas Gazelles. As we all know, things haven't been sunshine and rainbows amongst the Ye and Kim clan since his breakdown, Kim's attempted kidnapping, Kanye's hospitalization, and his 2017 tour cancellations. So to see the rapper writing "KIM" and "TIL DEATH DO US PART" on this pair, looks like Kanye is putting a lot of effort into his marriage, dispelling any rumors of a possible divorce.
1 of 2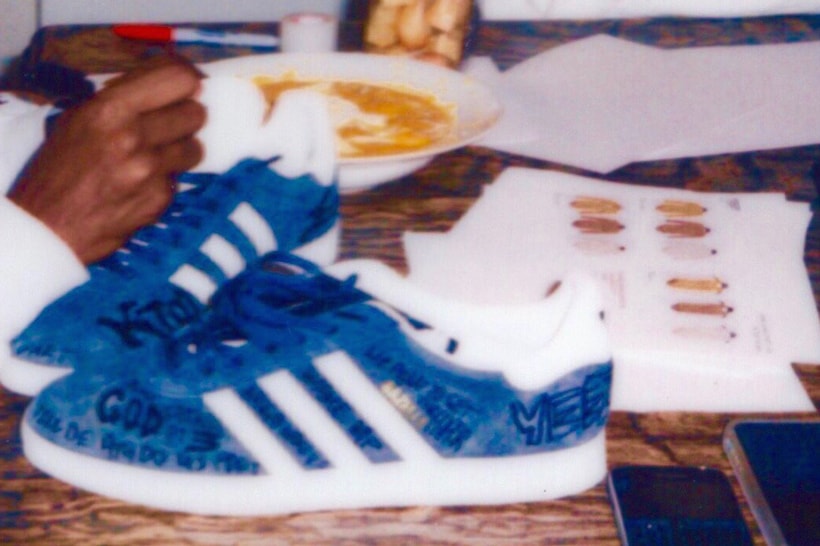 2 of 2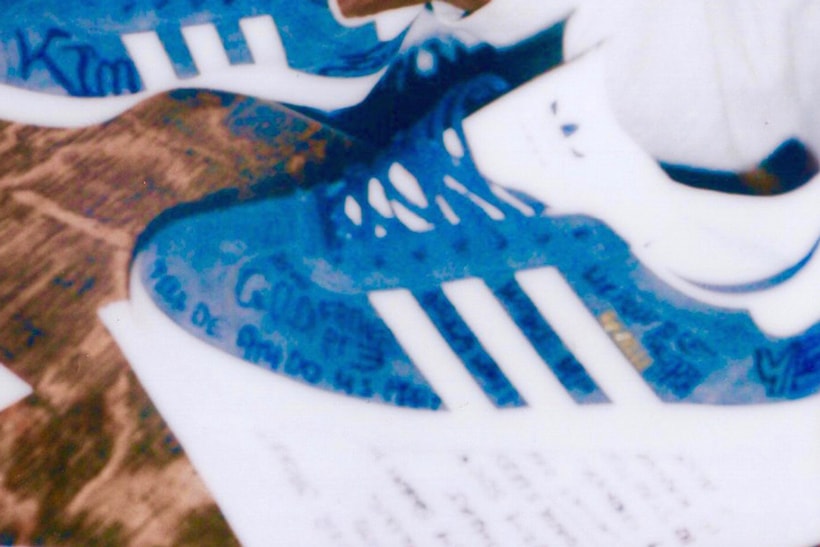 Additionally, if you have your magnifying glasses handy, you can see Kanye West's work station filled with papers that could hold clues to future projects. We can only speculate that some of them are West's spec drawings for the upcoming YEEZY Season 5 collection he's recently been working on. In one of the other pics, you'll see a list of items on paper, and it looks eerily similar to the list Pete Rock revealed when he announced he was working with West on some tracks for a new album, rumored to be Turbografx 16. Whether true or not, it looks like Kanye has a lot on his plate judging from the pictures.
What are your thoughts on these images? Sound off in the comments below.