Kanye West Working With Producer Pete Rock for What Could Be the 'Turbo Grafx 16′ Album
With a potential video game-inspired tracklist revealed.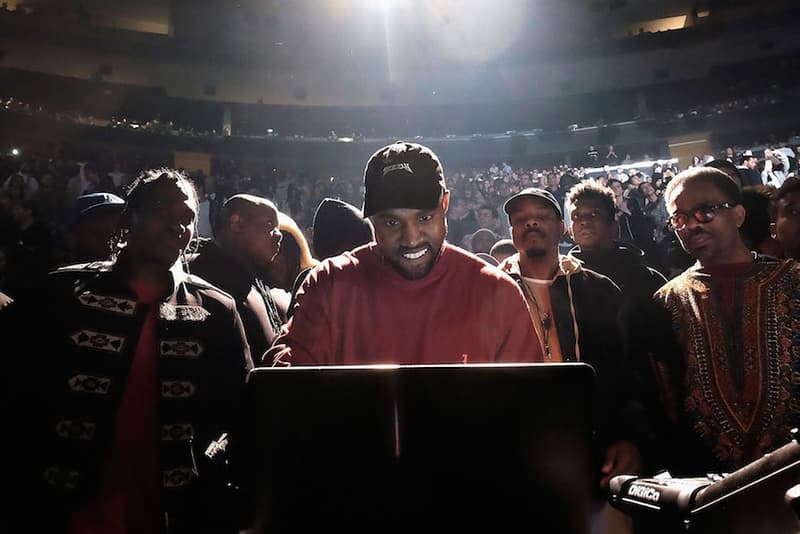 Kanye West has been eager to get back to making music since his hospital admission scare. Now it's been revealed by XXL that legendary hip-hop producer Pete Rock is working with West on some new tracks for what could possibly be the highly-anticipated Turbo Grafx 16 album. In one of the videos uploaded by the Soul Brother #1's IG account, we see the caption "Playing 45s in da lab with Kanye West." The camera also pans upwards to reveal what we can conjecture as a tracklist or a possible list of video games the two are sampling from.
Peep the list and the videos below to hear what the new album could sound like. All vids come from the same day Pete Rock revealed he's working with Ye.
1. Metroid Dread
2. Muramasa the Demon Blade
3. New Super Mario Bros
4. No More Heroes 2
5. Okami
6. Pikmin 2
7. Rabbids Go Home
8. Red Steel 2
9. Resident Evil
10. Silent Hill
11. Sin & Punishment 2
12. Sonic Colors
13. Super Mario Galaxy Pt. 1 & Pt. 2
14. Tatsunoko vs. Capcom
Could this list of video games from @PeteRock'S IG be a tracklist or a samples list for Kanye West's Turbo Grafx 16 ????? #TG16 #Reach pic.twitter.com/zNv2cDdbMa

— KanyeToThe (@KanyeToThe) December 8, 2016