Pen & Paper: Cloakwork
Illustrations of Terry Richardson, Mike Giant, and more from KL's finest.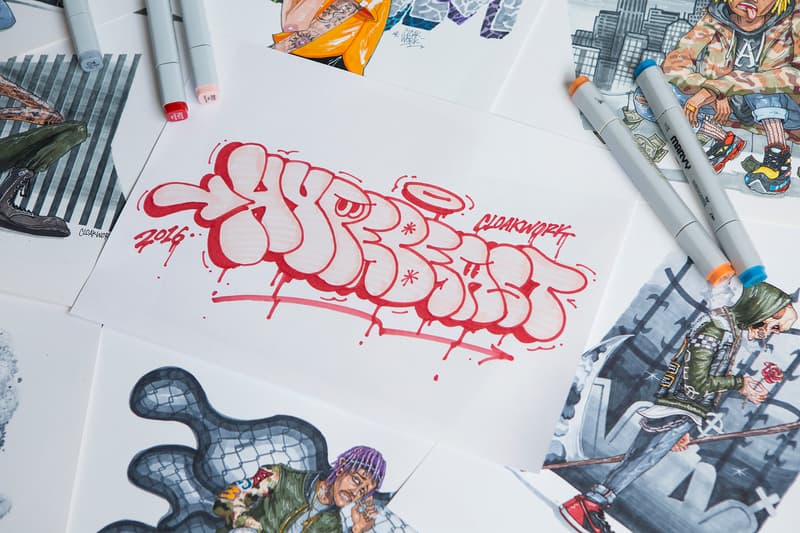 1 of 7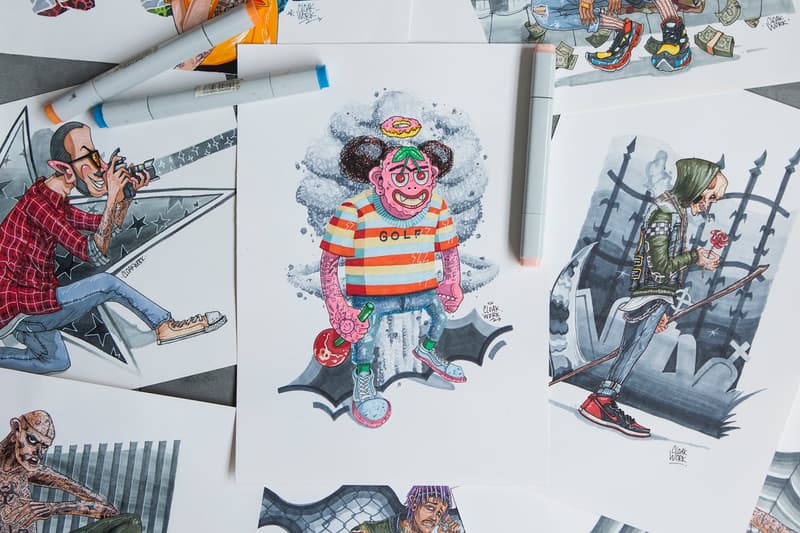 2 of 7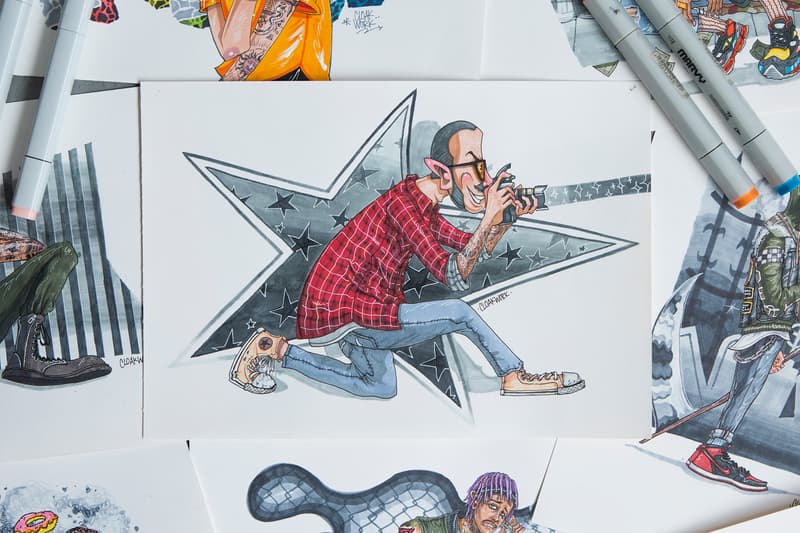 3 of 7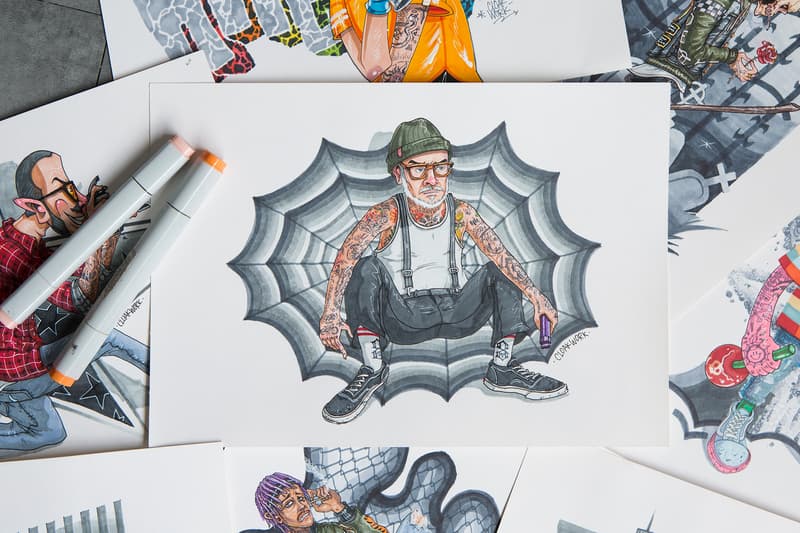 4 of 7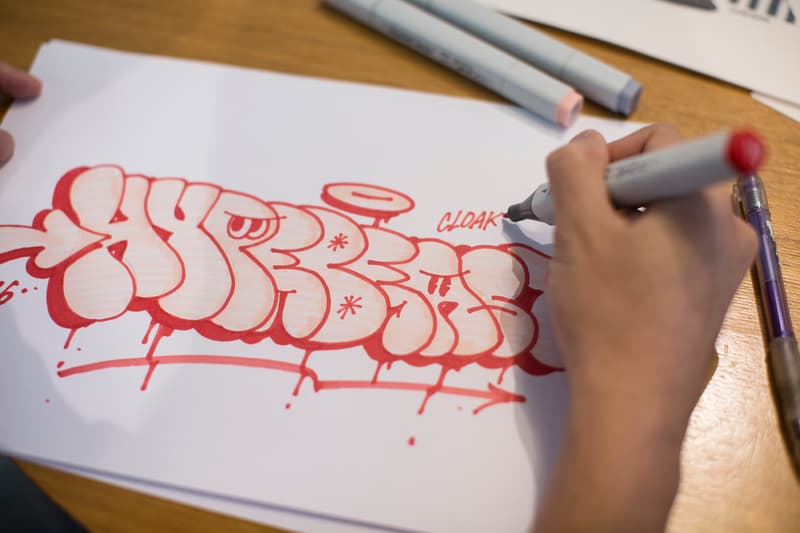 5 of 7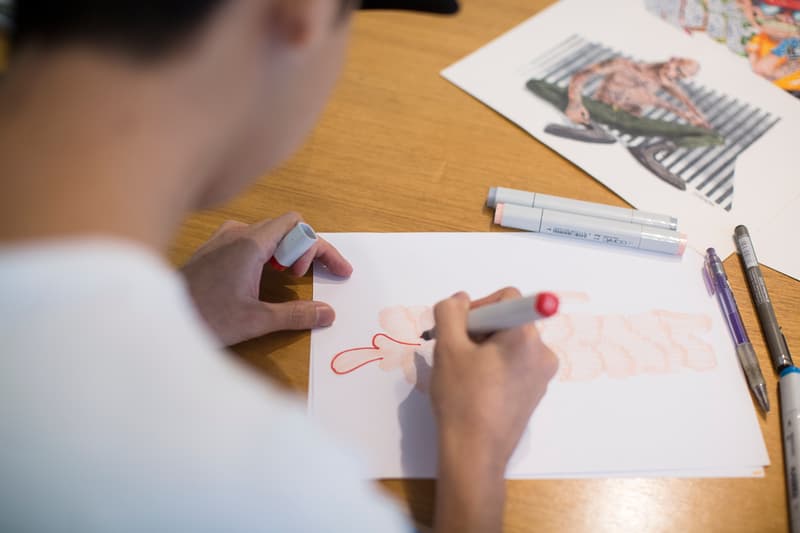 6 of 7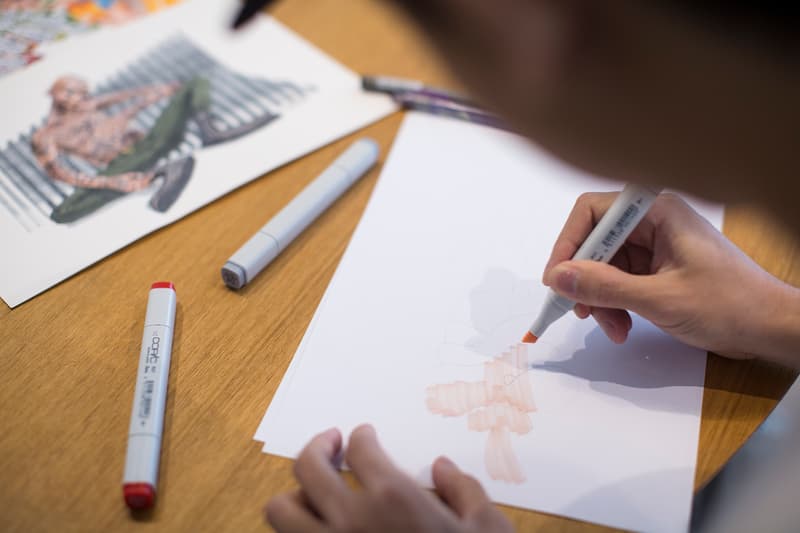 7 of 7
Growing up, Cloakwork was a self-described "rebel child" that always found himself going against the grain. With that in mind, it makes sense that he was drawn to graffiti, an often rebellious and reactive form of artwork that is considered vandalism by some, and meaningful creative expression by others. He first came across street art on his daily train commutes to college where he was studying illustration. While college may have helped him develop his drawing skills and composition technique, Cloakwork considers himself a self-taught graffiti writer who believes in the power of practice when it comes to mastering his craft, evidence in his personal motto: "No paint, no gain."
Cloakwork is inspired heavily by classic American cartoons from his childhood including Looney Toons, Samurai Jack, Scooby Doo and Danny Phantom, among others. His output is instrumental in growing the graffiti scene in his native Kuala Lumpur since the stigma surrounding street art there has begun to dissipate. Now, there are a number of areas around the city to see some of the incredible work being created by local artists — the walls along the Klang River; the area around the bustling Pasar Seni train station; and on Jalan Pudu Lama, which borders Chinatown and the upscale shopping district of Bukit Bintang. Cloakwork considers his work a contribution to the scene in that the more ubiquitous graffiti becomes on the streets of KL, the more accepted it will be by the general public.
While many consider him to be a bit of a chameleon when it comes to his multifarious styles, Cloakwork insists that he isn't necessarily diverse, but just open to evolution and experimentation. His latest foray is in a style he has dubbed "Illustresstor," which combines physical artwork with digital tools to give off the effect that his graffiti is alive. Enjoy this look at Cloakwork's process in this instalment of Pen & Paper, and be sure to keep up with him on Instagram.