POLLS: Who Will Win the 2016 NBA Finals?
Golden State is a 6-point favorite in Game 1, but who will win it all?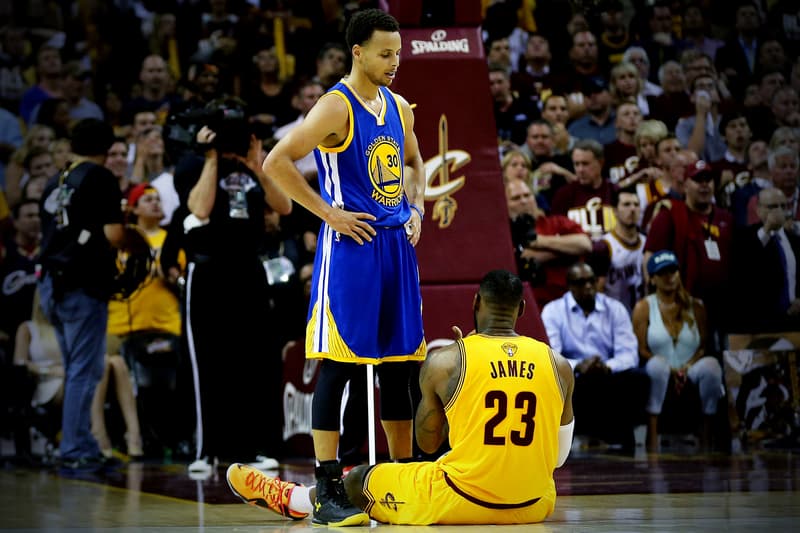 The rematch we've all been waiting for is finally here: the 2015 champions, the Golden State Warriors, will take on the Cleveland Cavaliers tonight, in Game 1 of the 2016 NBA Finals.
But this is a much different series than last year.
Firstly, and most obviously, the Cavs are finally 100% healthy. Kyrie is steamrolling down the floor better than ever, Love is picking-and-popping anywhere he aims and J.R. Smith is breathing fire from beyond the arch (shouts to Channing Frye as well). LeBron carried a heavy load last year, averaging nearly 36 points per game, so with his deep and versatile supporting cast in tact, the GSW will be facing a much more dynamic offense, one with a healthy, well-rested James.
Secondly, the Warriors are chasing history, very rare history. Not only are they looking for back-to-back titles, but in doing so, they aim to solidify their mark as the greatest team in league history. They've already claimed the rights to the best regular season team, topping the '95-'96 Chicago Bulls with a phenomenal record of 73-9. So losing the series will surely taint those claims.
Finally, the legacies of LeBron and Curry hang in the win. Stephen is coming off back-to-back regular season MVP awards, with the latest coming after a unanimous vote in his favor. He's become the most talked about player, elevated a sneaker brand out of obscurity and into Forbes think-pieces, and as result, challenged players like LeBron and Durant as the best hooper in the world. If Curry is able to lead his team to another title this year, knocking off the great LeBron, than we're forced to kneel to his basketball wizardry.
LeBron on the other hand isn't chasing greatness, but rather running from mediocrity. LeBron is already mentioned with the greatest-of-all-times as there's no doubt that he's dominated the last 13 years in the league. With a career finals record of 2-4, a win will bring him closer to a .500 win percentage, however a lost will almost guarantee he'll remain sub .500 forever. Thus becoming a generational superstar that failed to win on the league's biggest stage, akin to Mr. Clutch, Jerry West, who took his Lakers to the Finals nine times, winning only one.
There are also a ton of other questions surrounding this series. How will the Cavs fare against GSW's pick-and-roll offense? Is Curry really 100%? How will GSW compete with Cleveland on the boards? Will LeBron beat GSW's help-and-recover defense? Which bench will excel? Etc.
On paper, the Warriors should win, but the Cavs are just as good when everything is oiled and working to maximum levels, and we can't forget LeBron is hungry, having lost his last two Finals appearances dating back to 2014 against the Spurs.
With that said, and more, answer our poll below and hit the comments to justify your vote.
---
Game 1 of the NBA Finals tips off tonight, June 2, at 9 p.m. EST in Oakland, California.
Poll
Who Will Win the 2016 NBA Finals?
Cleveland Cavaliers
Golden State Warriors