The Leica M-D Is Completely Illogical, But Incredible At the Same Time
A look into its worst and best attributes in our digital age.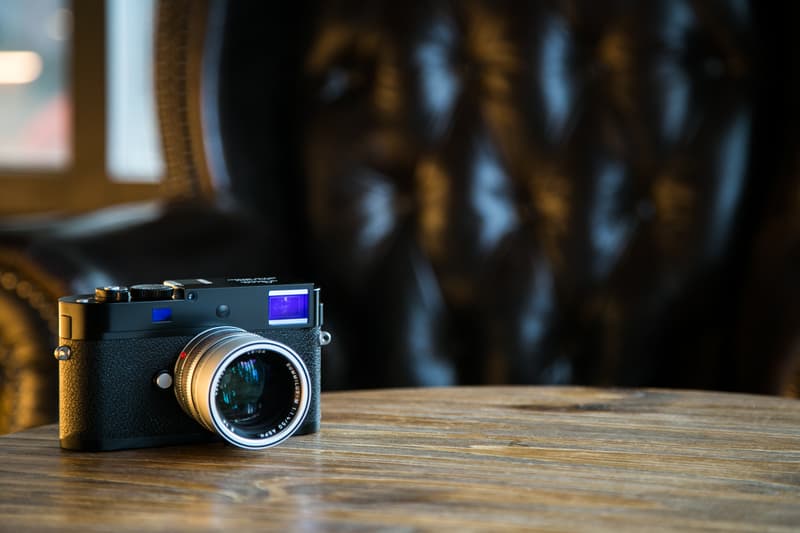 1 of 2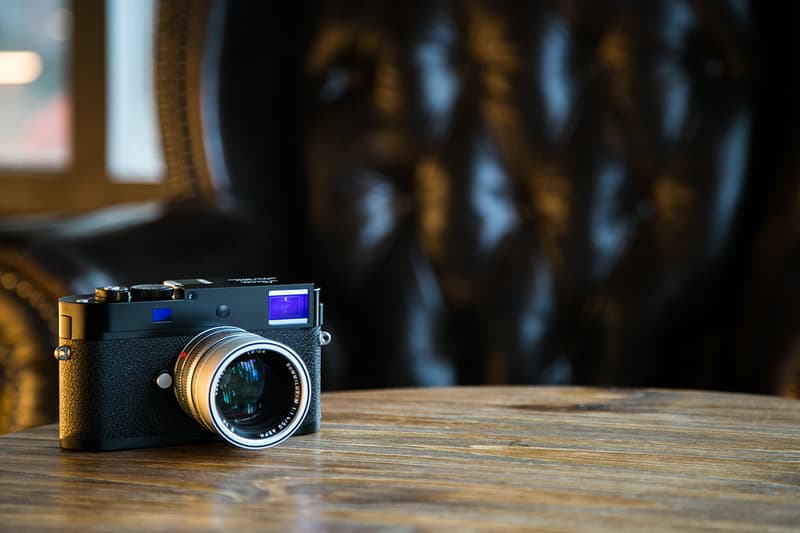 2 of 2
Ask any photographer — it's not the camera that takes the picture, but the person behind it. The German brand Leica has understood this for decades, as seen in its tradition of keeping the boxy aesthetic on its in-house cameras, the utilization of an antiquated rangefinder focusing system and a seemingly defying rejection of features and gadgets. The lattermost is the core reasoning behind the Leica M-D, its latest camera to wear the prestigious Leica "Made in Germany" branding. But what's so special about this camera? It's not the sensor inside. It's not the camera design outside. In fact, the most compelling thing about the M-D is what it doesn't have — an LCD display of any kind is missing on the rear, replaced with a functional ISO dial.
Most consumers would see this camera, a digital camera without a display, and blurt out an instinctive "why?" Rightfully so, as Leica has had a record of producing cameras that just don't seem to make any sense at all — only recently in 2012 did the company release the world's first digital camera that only produces black and white images. But the M Monochrom proved to be a success with fans and enthusiasts, and the M-D will continue this trend of being a product that is illogical to most but philosophically brilliant to the rest of us, and that's exactly what Leica wants.
After playing around with the camera for a solid week, we've deciphered the three reasons why you shouldn't bother with the Leica M-D, and three reasons why it could be the coolest, most important camera ever.
CON: It's Completely Against the Idea of a Digital Camera
1 of 2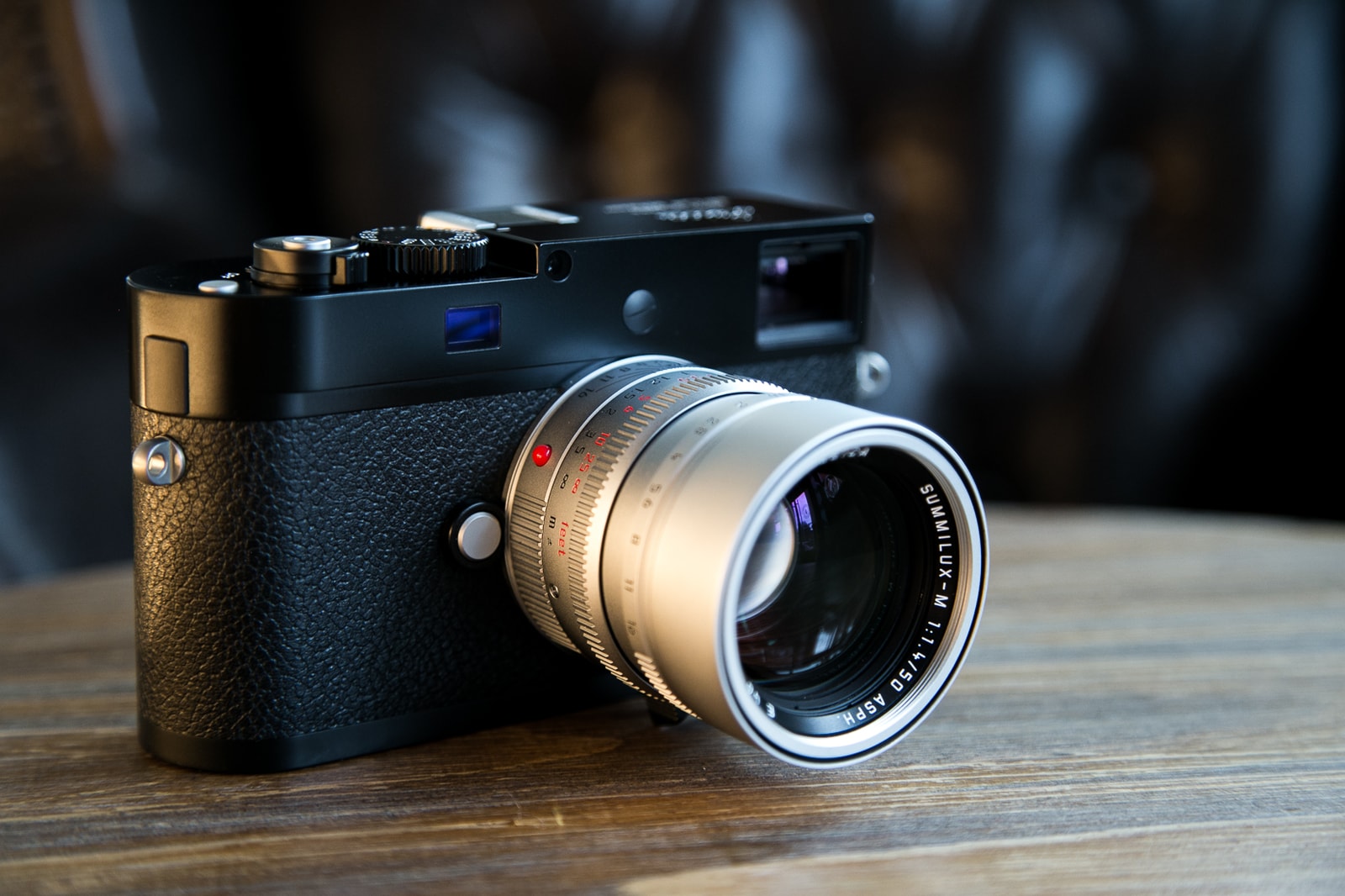 2 of 2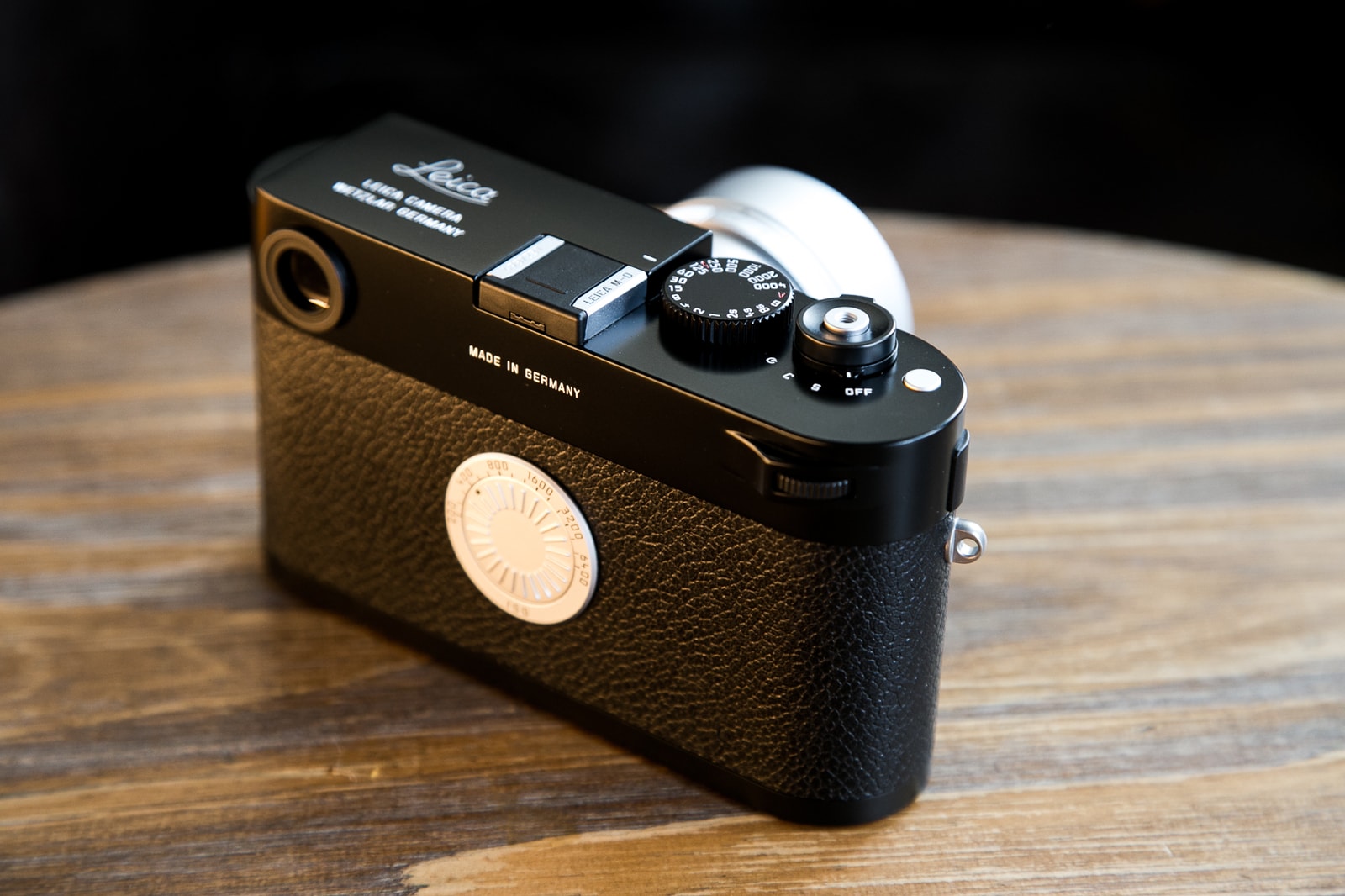 The fact that you can review your photographs instantly is basically the most integral part of digital cameras — Leica feels you don't need this, and its taking away from the art. Not only are you losing the ability to view your photographs to check for composition, orientation, exposure, clarity and depth, but you're also losing other vitals needed in a "digital camera."
When we received the M-D, it was exhilarating to be able to start shooting after adding a lens, a battery and an SD card; that's it. No set up necessary, no messing around with menus, no confusion of where certain options were. But after that novelty faded, we realized key components DO need clarification — where's the white balance? How do I adjust the metering system? What do I do for exposure compensation? And lastly, how do I check battery charge, or how many photos I've taken, or even the date and time for photo files?
Putting the M-D down and picking up the instruction manual, we found that the latter is done with an annoying system of "code" configurations i.e. turn the camera on into self-timer mode, press and hold the only Function button comically "for a long time" and turn the dial to configure the month, day and year as if you were setting it up on an antique appliance. Even more annoying is the fact that once you configure the correct date, the turn dial that's forever positioned by your right hand thumb is rendered useless, as it serves no other purpose.
Battery and shot count is viewed (inside the viewfinder) by cycling through the function button repeatedly. This is fine, except when you conveniently have 1000 shots left at exactly 10:00am, in which case things can get confusing if you don't notice the tiny indicator that differentiates the information it's referring to.
As for metering, Leica decided to go with its classic center-weighted metering system. This choice makes sense in a "compromised" way of thinking, but cameras have developed more advanced algorithmic metering systems to handle incredibly dynamic and tricky lighting situations, and spot-metering systems for skilled individuals who know exactly how to manipulate bright objects; Leica has decided to ignore these choices for you.
Lastly for white balance; sorry, there simply isn't any other option other than "Auto" so be prepared to fix your white t-shirts in Lightroom afterwards.
All of this because there's no screen to help configure. Couldn't Leica develop a smartphone app to help deal with these shortcomings via NFC, bluetooth, or even USB tethering? Nothing has been announced since launch, and that would've been the best time to do so — by now it's too late.
CON: It's Not Worth $6,000 USD
1 of 2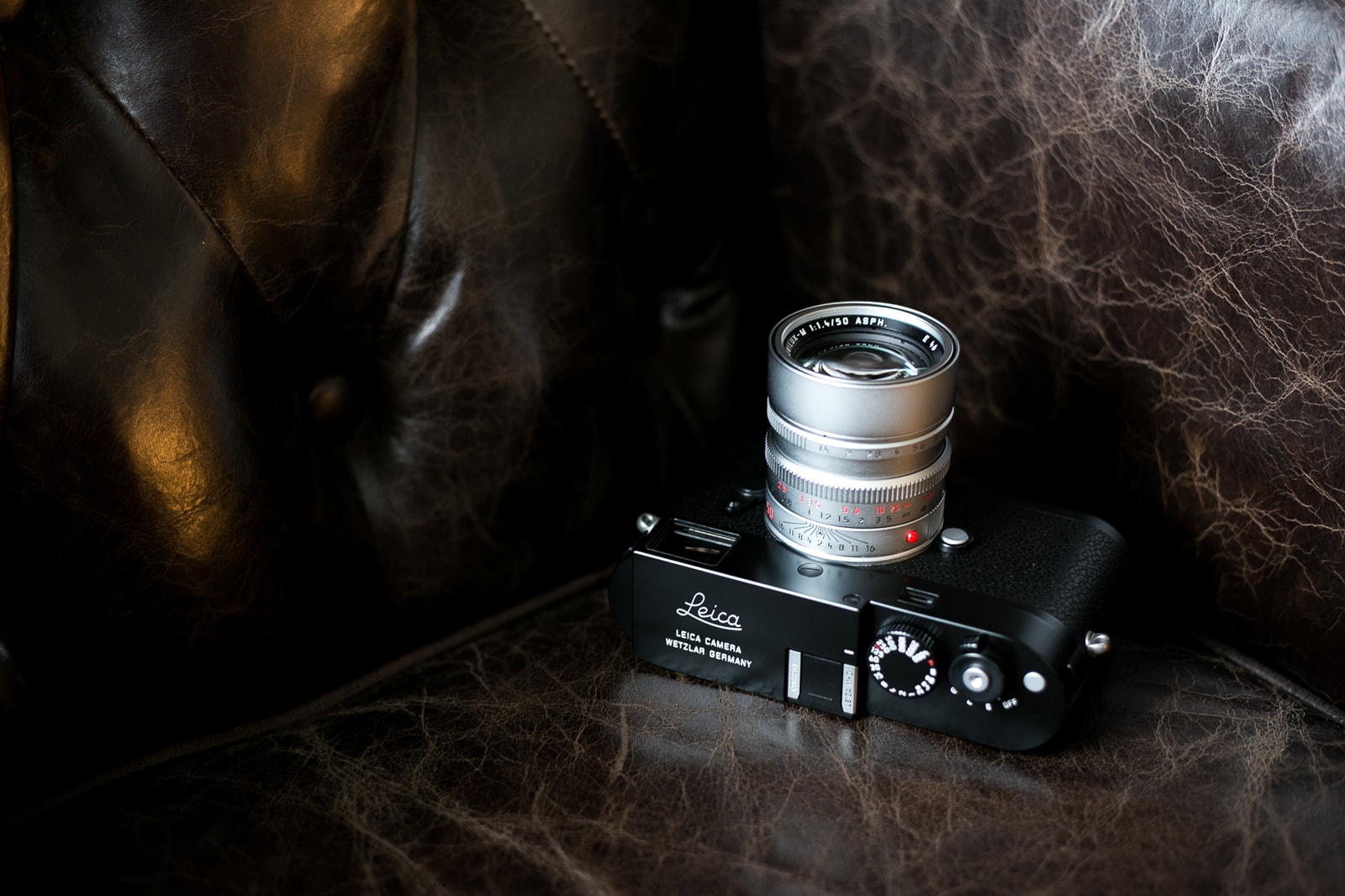 2 of 2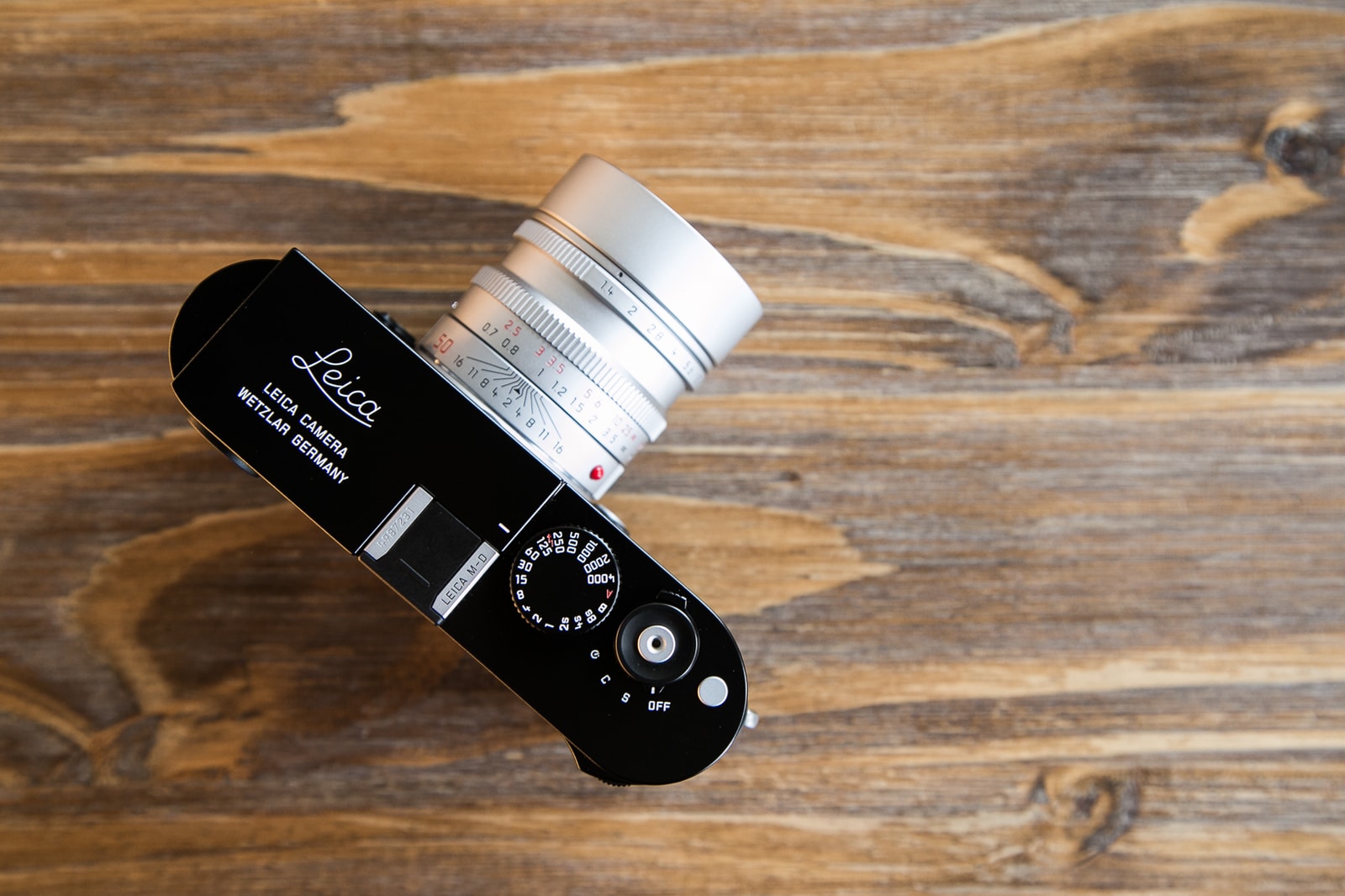 "Is that a film camera?" is what we heard most whenever people stopped us in the street to ask about the M-D. While complimentary-deserving it may be, that phrase repeatedly made us question the camera itself — why didn't we just buy a film camera? We understand the theory behind the M-D and the lack of a display screen on the back, but is it really worth the $6,000 USD price tag? Wouldn't a used Leica M6, that goes for roughly 1/6th the price of the M-D, suffice to achieve this "joy of anticipation" and nostalgia?
Yes you'll never have to buy a roll of film ever again, or travel to a developer to get your negatives, or wait for photos to develop, but is all that really worth the exorbitant cost? The build quality — something Leica has been known for since the very beginning — is top notch; everything is made to the highest quality control; the parts and materials are superior to anything that's out there in the market today; and the level of attention to detail is priceless, both for the camera and its presentation. But why is this camera $6,000 USD, which is essentially a stripped down version of its Leica M Typ 262 predecessor that's still available and cheaper at $5,195 USD? What's to stop the consumer from buying the 262, setting up all the aforementioned vitals, and simply ignoring the screen as if it didn't exist, all while saving almost $1,000 USD?
CON: It Has No Features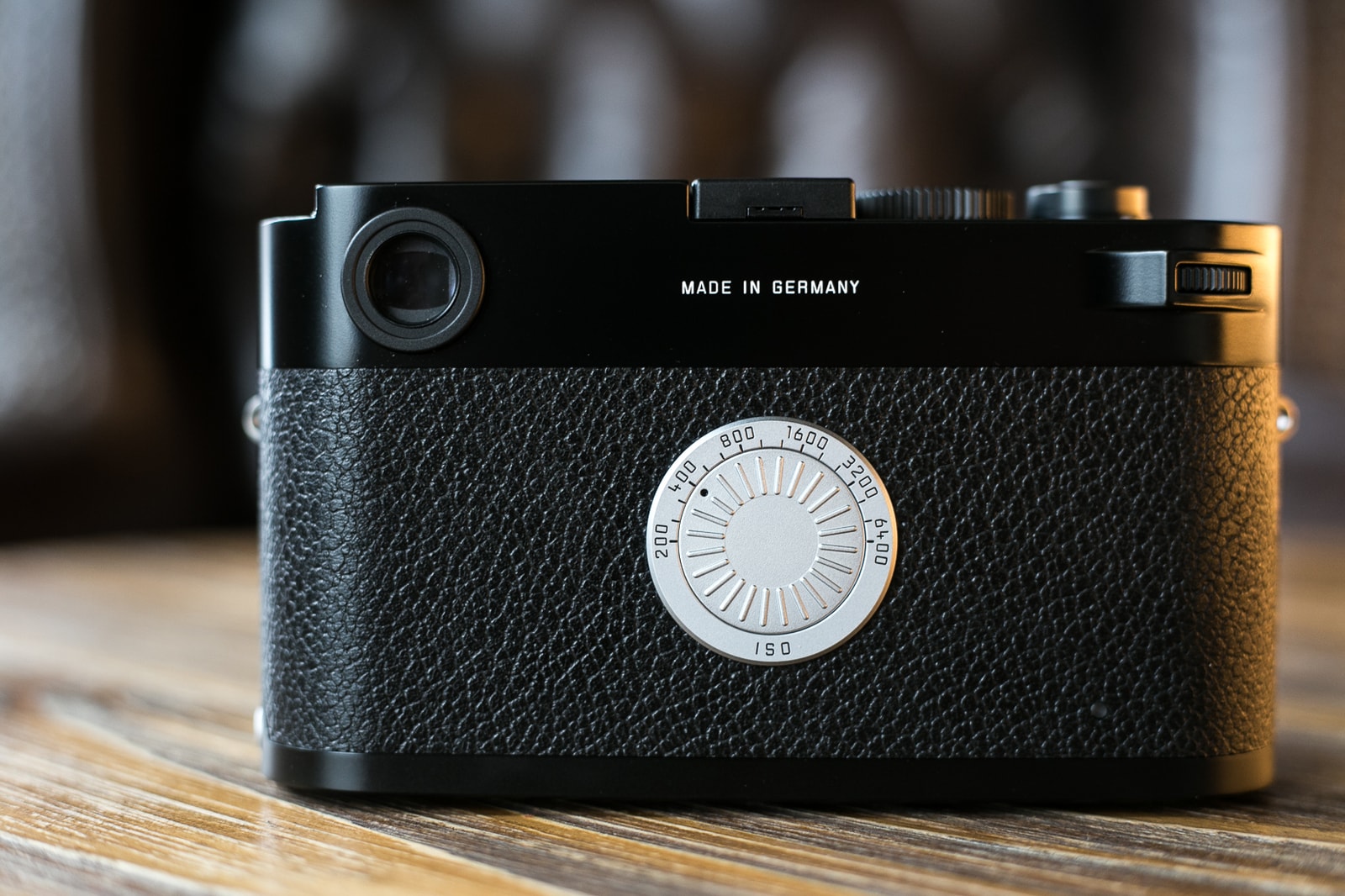 As stated, the M-D takes its chassis and specs from the Typ 262 digital camera, that is, the same 24MP sensor is found inside, along with primarily the same design (the M-D features a beautifully minimalistic lack of a Leica red dot, its traditional engraving at the top plate and a step-down edge ala the Leica M9) and the "focus" on photography with no live view or video mode. Fans of digital Leica applauded the 262, stating that Leicaphiles don't want the video feature or live-view functions anyway and less is ultimately more. Granted this may be the case, but with the M-D and it's price tag, there just isn't any justification for ditching the screen.
The Leica Monochrom, which was first introduced in 2012 as a counter product to the digital Leica M9, received general applause after a round of harsh criticism. While the sensor lacked a color array filter to detect red, green and blue, this meant that the black and white layer on the sensor only had one job of detecting the amount of light hitting its levels of black and white, and could thus do so more accurately. As a result, the most incredibly sharp and contrasty B&W files that photographers had ever seen emerged out of the camera. Thus, the Monochrom overcame the lack of a vital component with justification. The M-D's lack of a screen however feels more like a hokey gimmick that offers no counter-weight in reward, or at least none that can be physically detected, analyzed, calculated and appreciated. Its photos would theoretically look, feel, and amount to the same in size if compared with the Leica M Typ 262, should they be side-by-side with the same camera lens attached to both and fired off simultaneously.
Rather the justification, as you'll learn next, is a personal one.
PRO: It Has No Distractions
1 of 5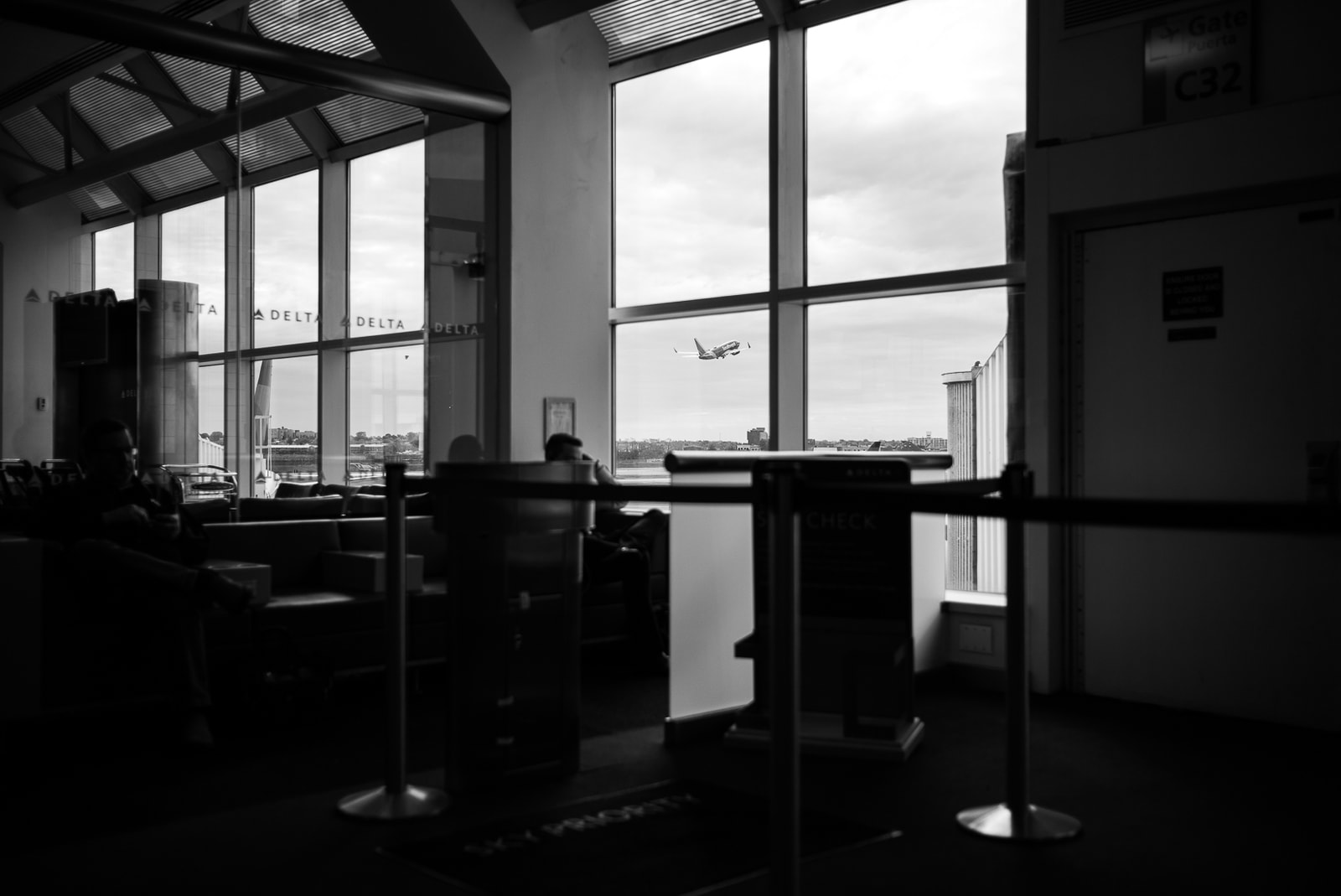 2 of 5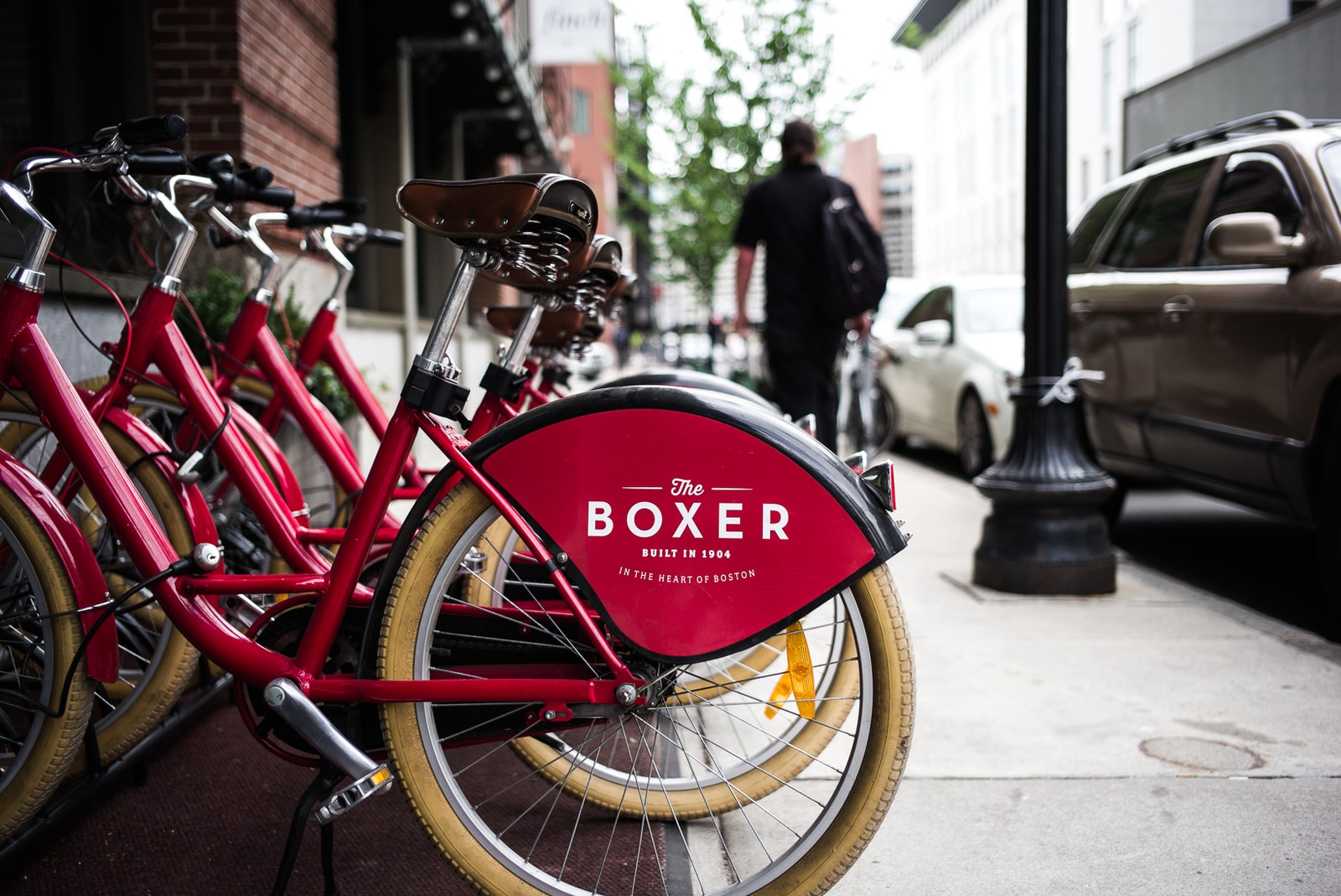 3 of 5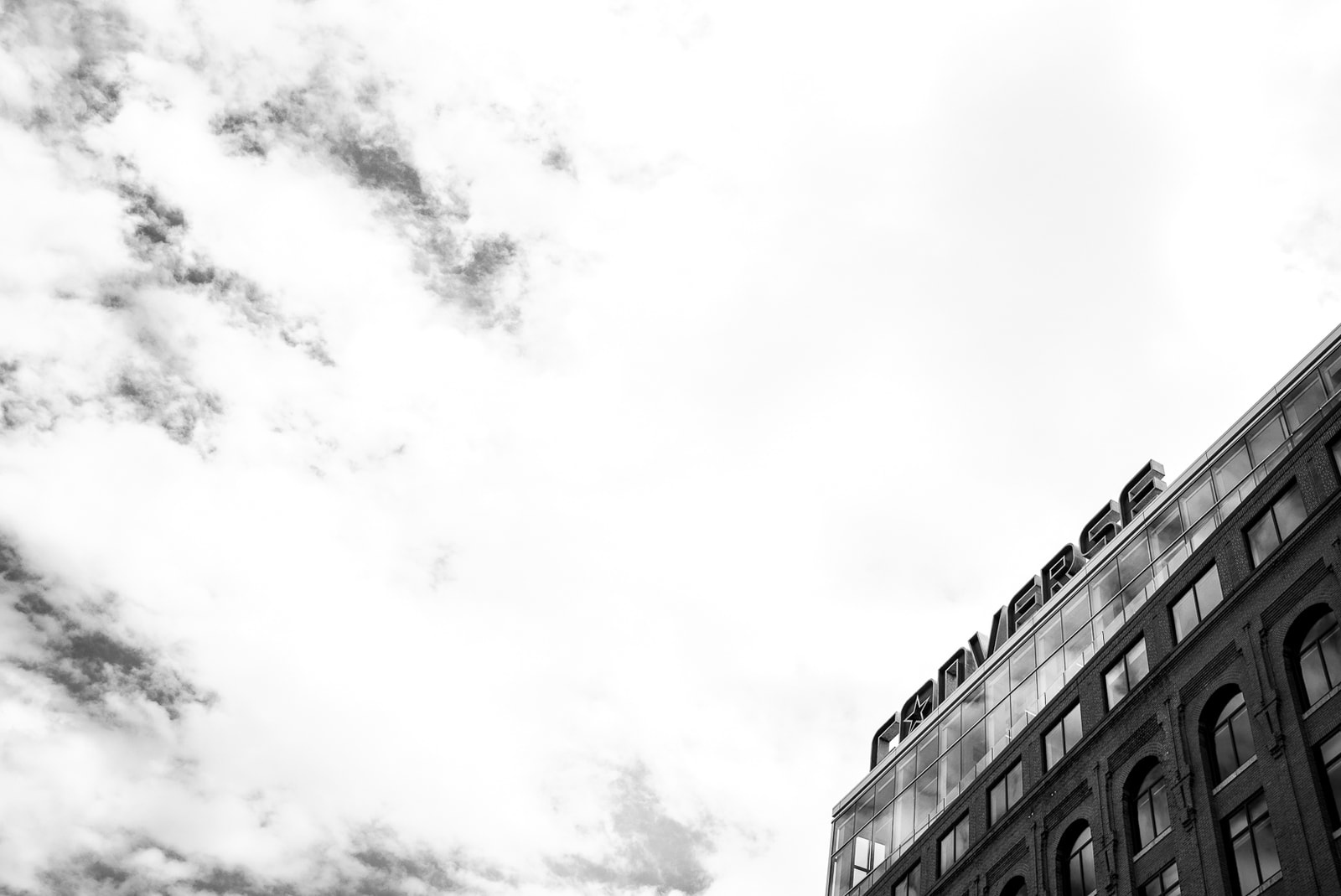 4 of 5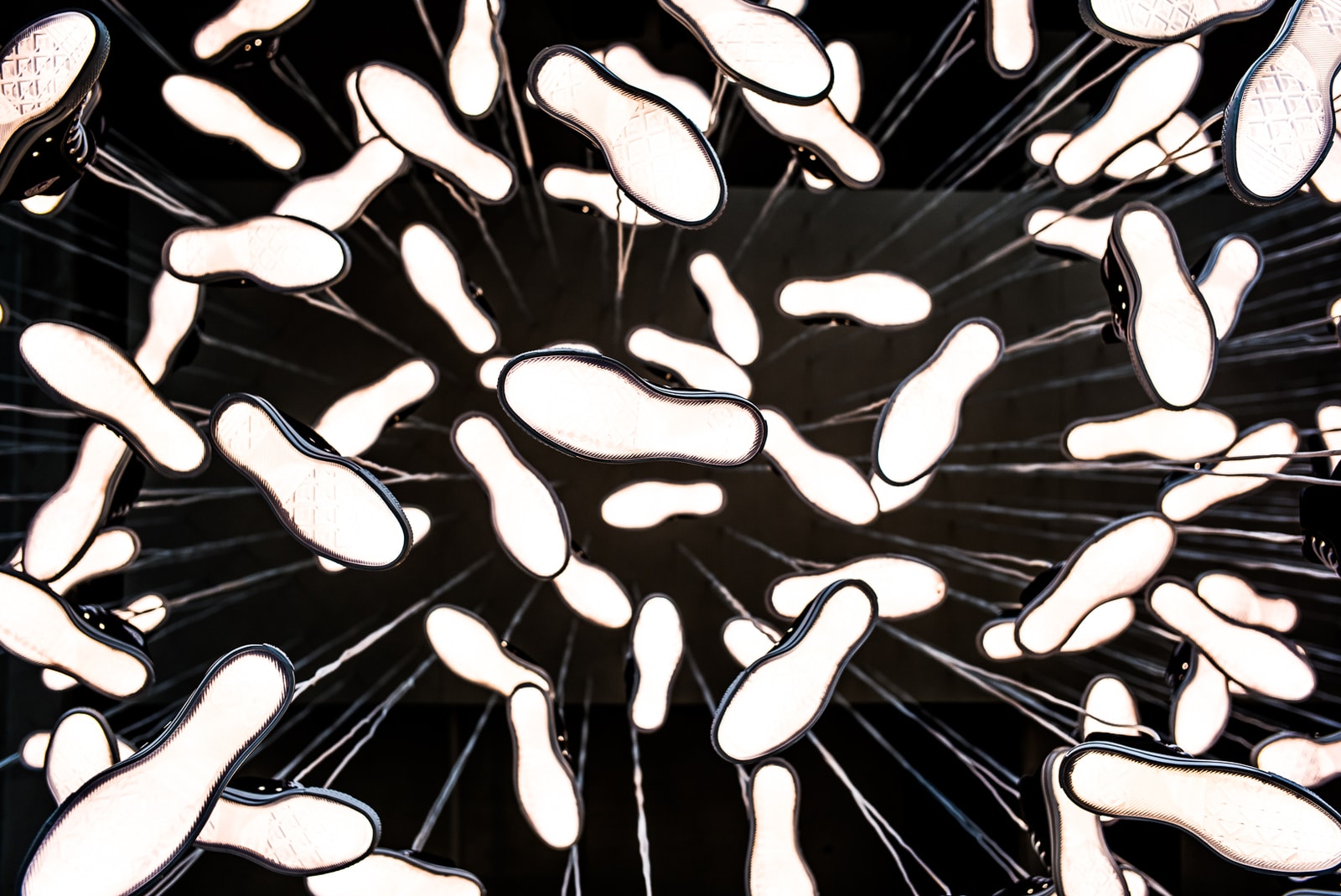 5 of 5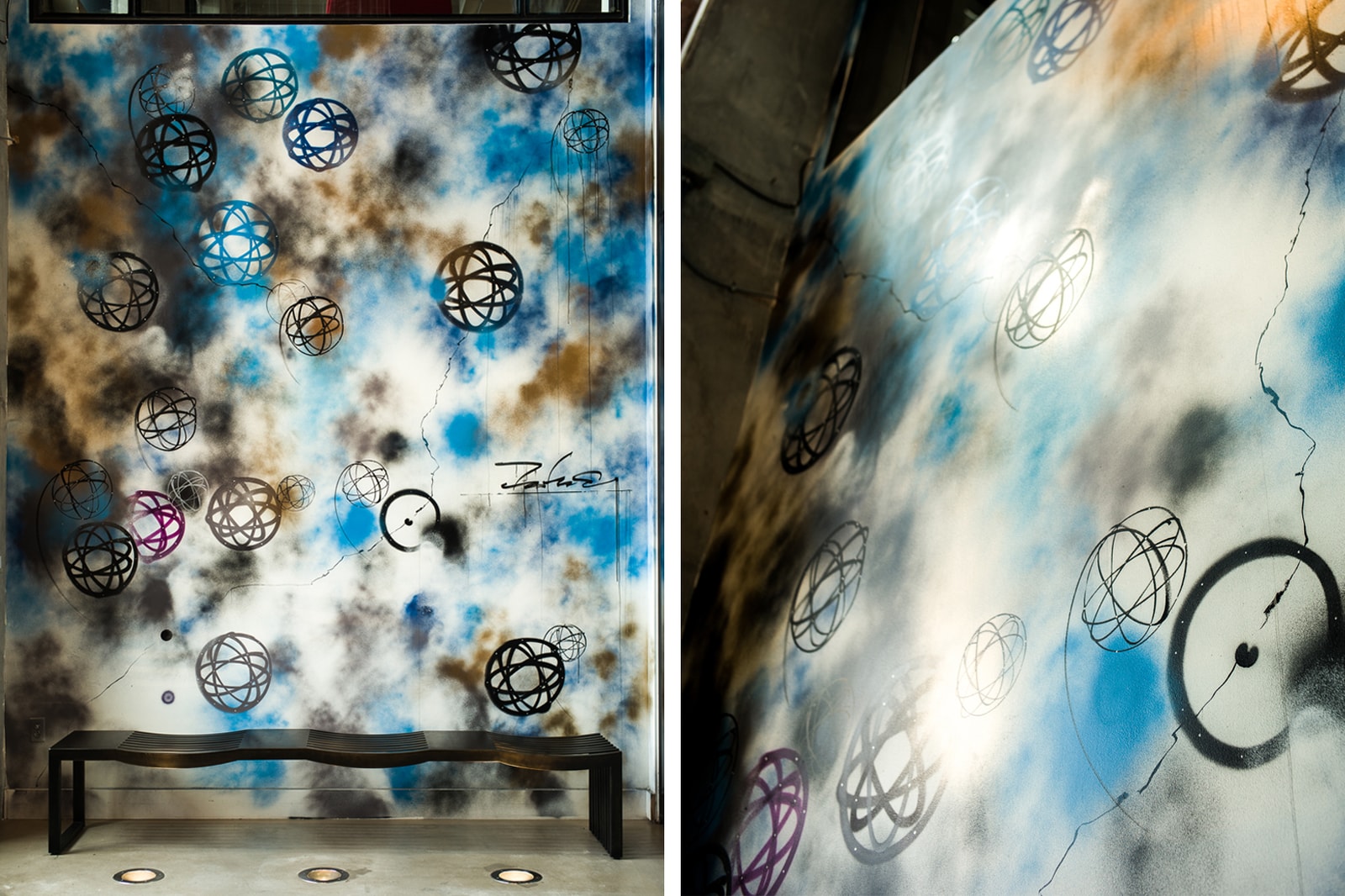 The lack of a screen thus is a philosophical reward to the user; the M-D is freedom from distraction. Going back to what was said earlier, being able to take your first photo with the camera mere minutes from unboxing is a wonderful experience. Walking around the street, seeing a gorgeous subject, pointing, adjusting the dials (all of which are at your fingertips to which click and register with the utmost confidence and satisfaction) and clicking the shutter button is one thing, but being able to walk away and enjoy the rest of your hour/day/life is another. Leica has stuck with the rangefinder system of focusing because they believe life is all around us and you should be able to view and experience what's outside of the frame in order to capture what life is truly like — this translates directly to the M-D philosophy.
Chimping, or the act of looking down at your digital camera after every single shot, is a sign of a lack of understanding and confidence in your photography skills. While it's argumentative to say chimping is unprofessional, a true photographer knows exactly what they want their photograph to look like, even before the shot is taken. Leica feels that the lack of a screen is therefore two-fold; one — you should train your eye and mind to know exactly how your photographs should come out, and two — life is meant to be experienced in person, not behind a camera. The time saved from chimping and distractions can free up an enormous amount of time from your life to enjoy what's around you, not having to worry if "her eyes and hair are sharp enough." Spend less time inside the camera and more outside with the environment, the people in it and what you could be missing out on.
PRO: It's the Challenge You Need to Be a Better Photographer
1 of 4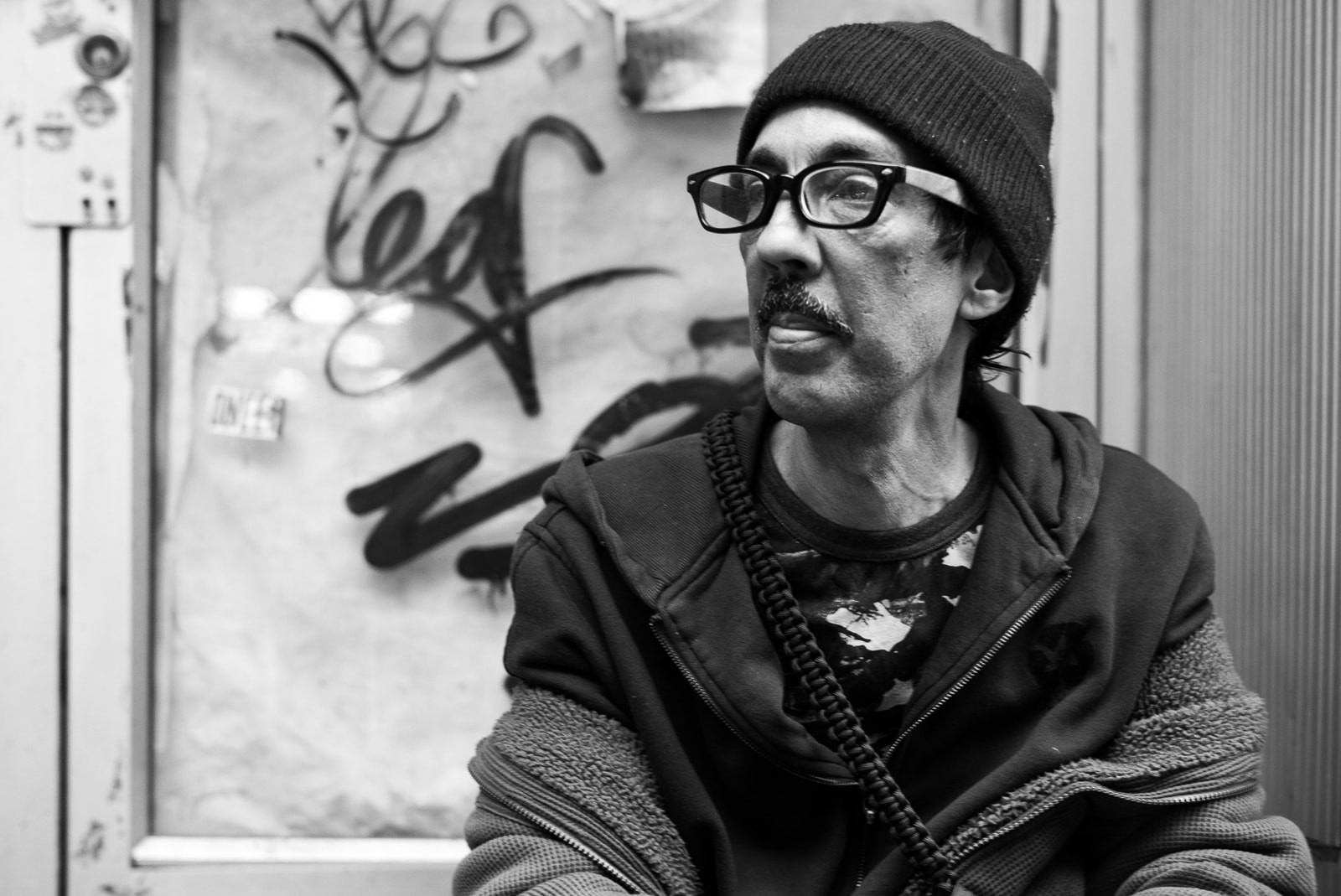 2 of 4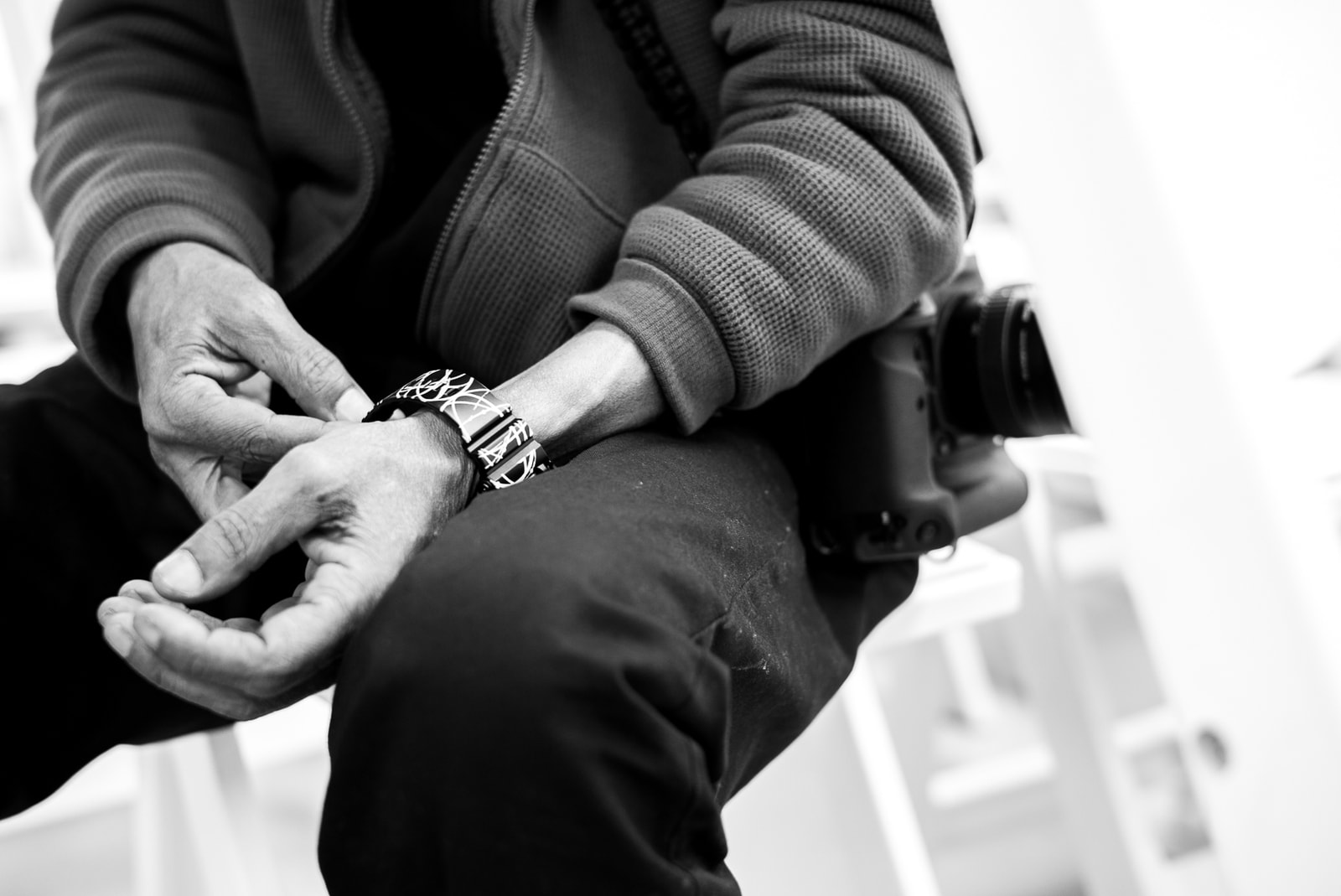 3 of 4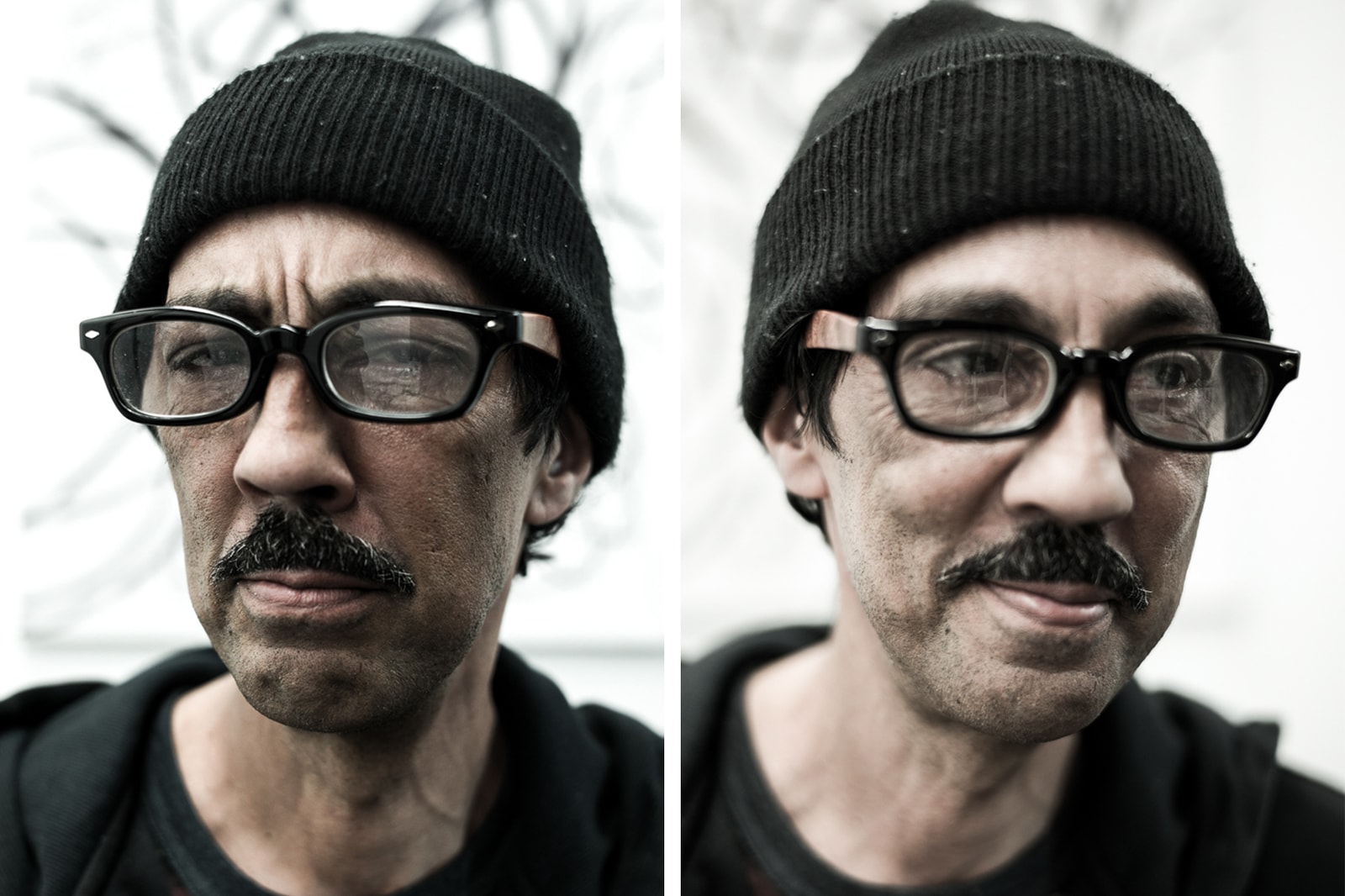 4 of 4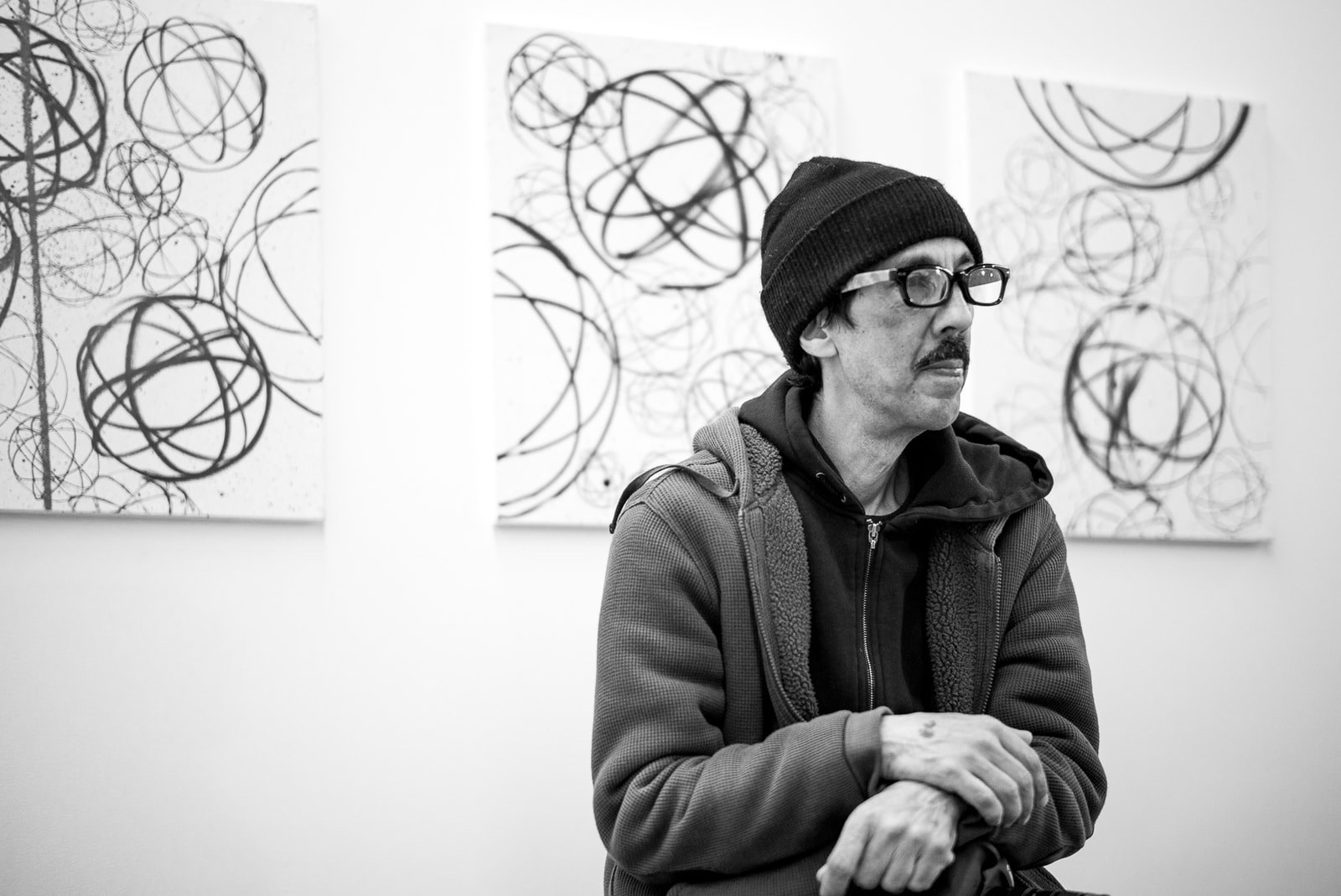 As mentioned above, the lack of a screen is meant to be a challenge. Say there are two competing chefs; one of which is in a state-of-the-art kitchen with every tool known to man and all the ingredients found in the world, while the other is given a side table of meats and veggies, some knives and a pot on a flame. Theoretically while the former could produce some stunning meals, its arguable that the latter would produce entrees that are just as delicious and have a far better understanding at the craft of cooking in the end because of the limitations he or she had to go through. This thus is the methodology behind the M-D.
Leica is forcing M-D adopters to make mistakes. It wants you to fail after you take your photos home and discover that they're too dark, too overexposed, out of focus or poorly composed. It wants you to try again and to continue to make those same mistakes over and over until you get it right. Once you fail, you learn — no other company producing digital cameras will be able to challenge its customers in this way of thinking like Leica can, and that's because they're essentially too lenient of a teacher if they were in the business of educating its photographers. This therefore is why Leica, a pioneer of its industry, is still such a respected company in the art of photography.
PRO: It's a Modern Day Love Story to Photography
1 of 4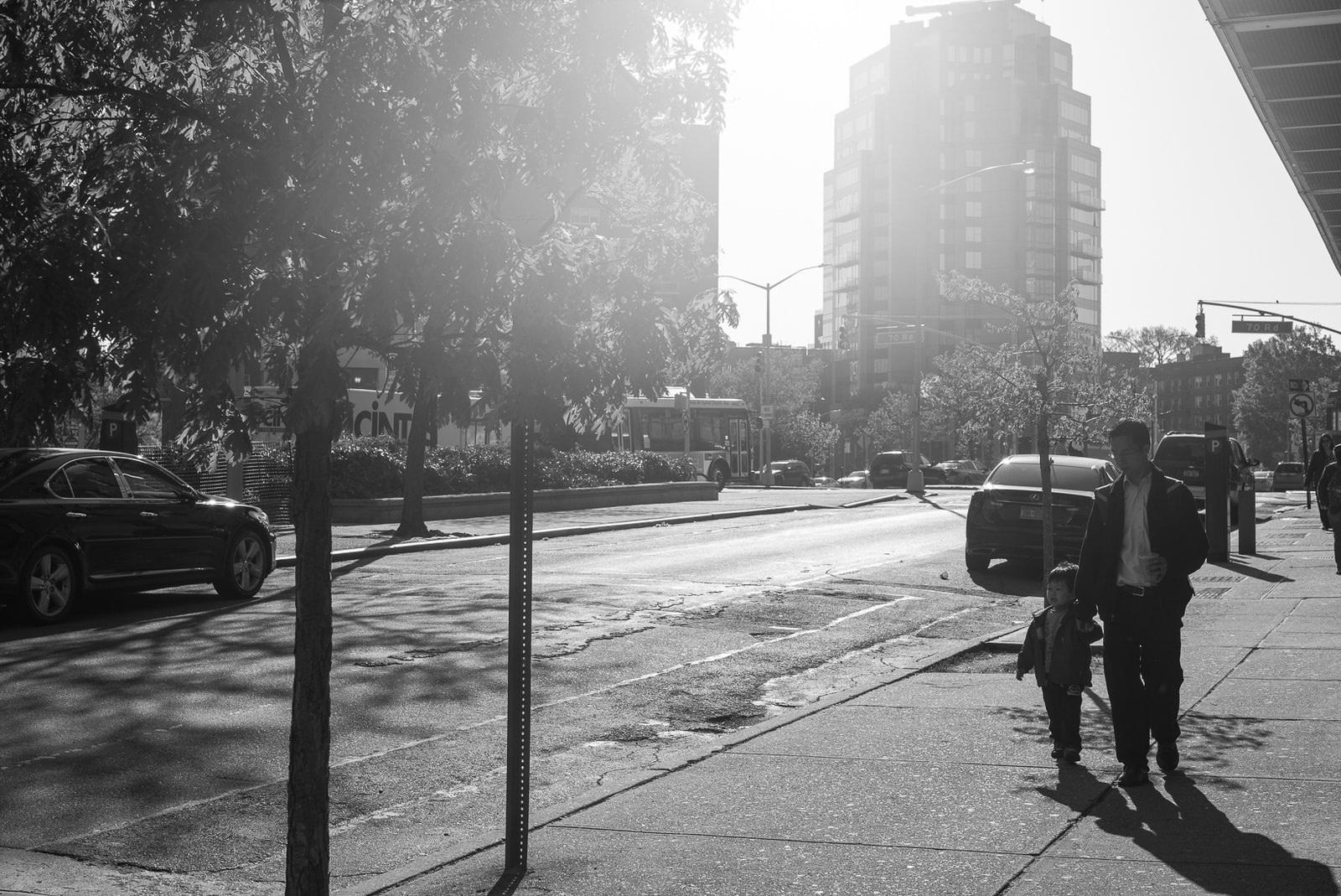 2 of 4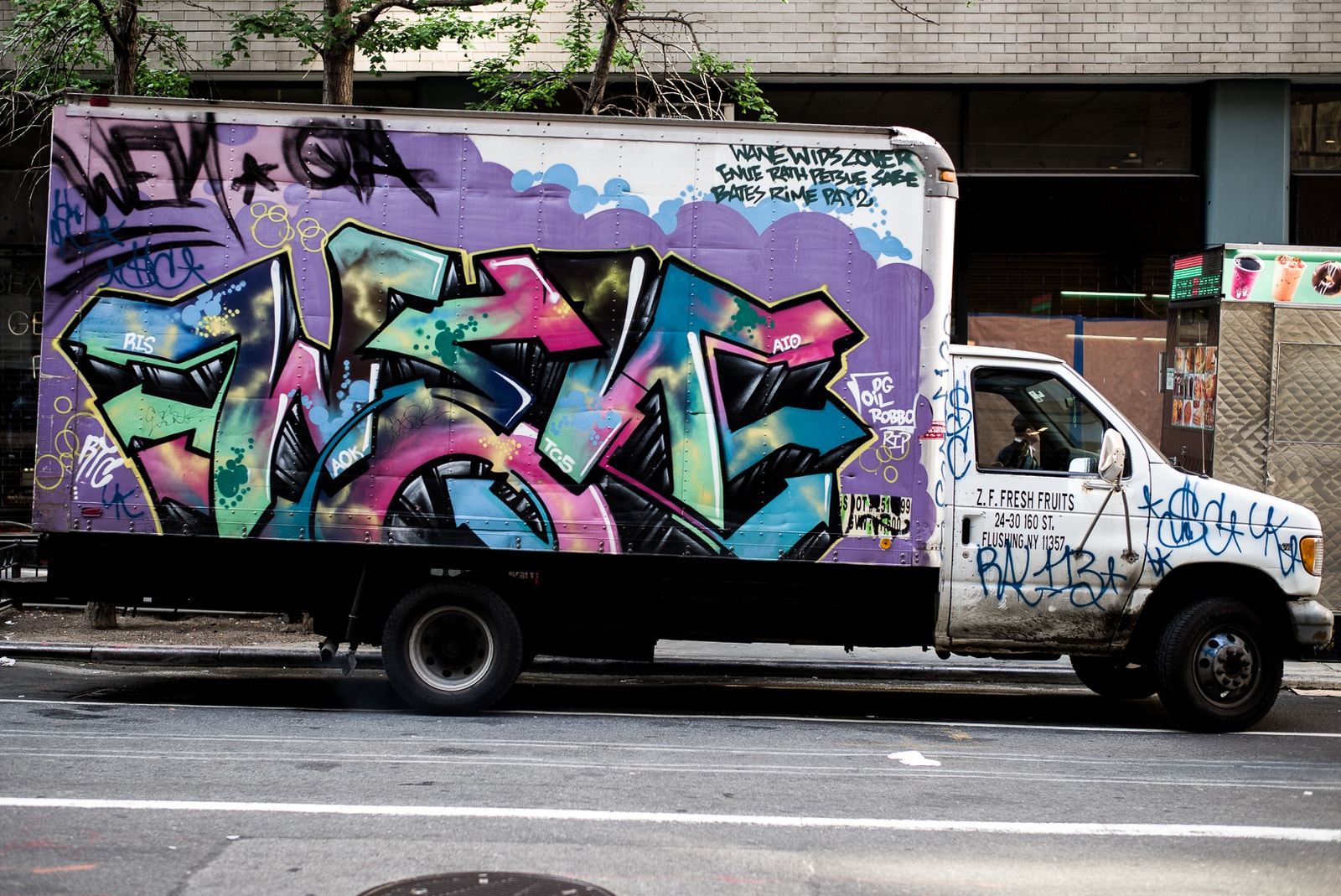 3 of 4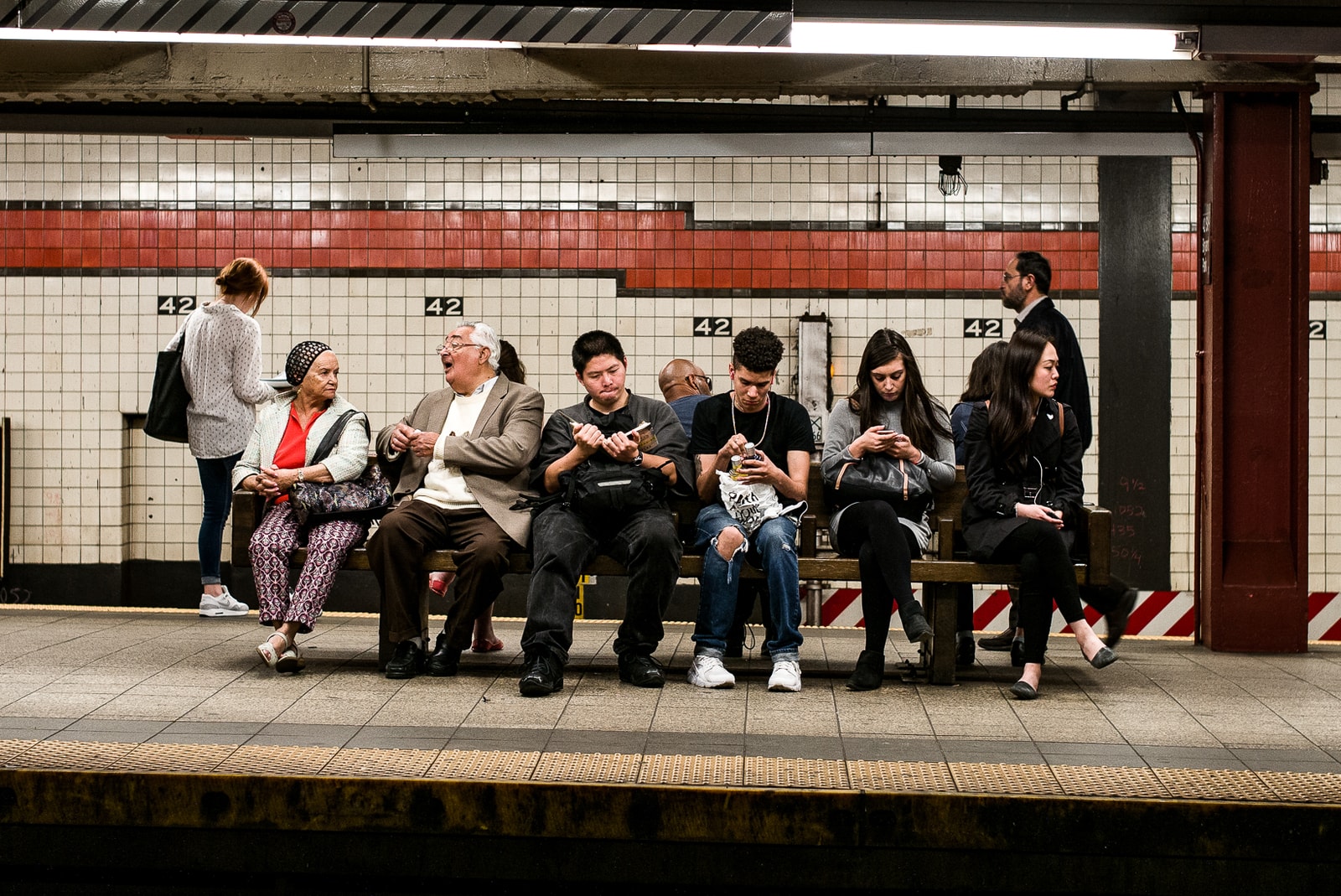 4 of 4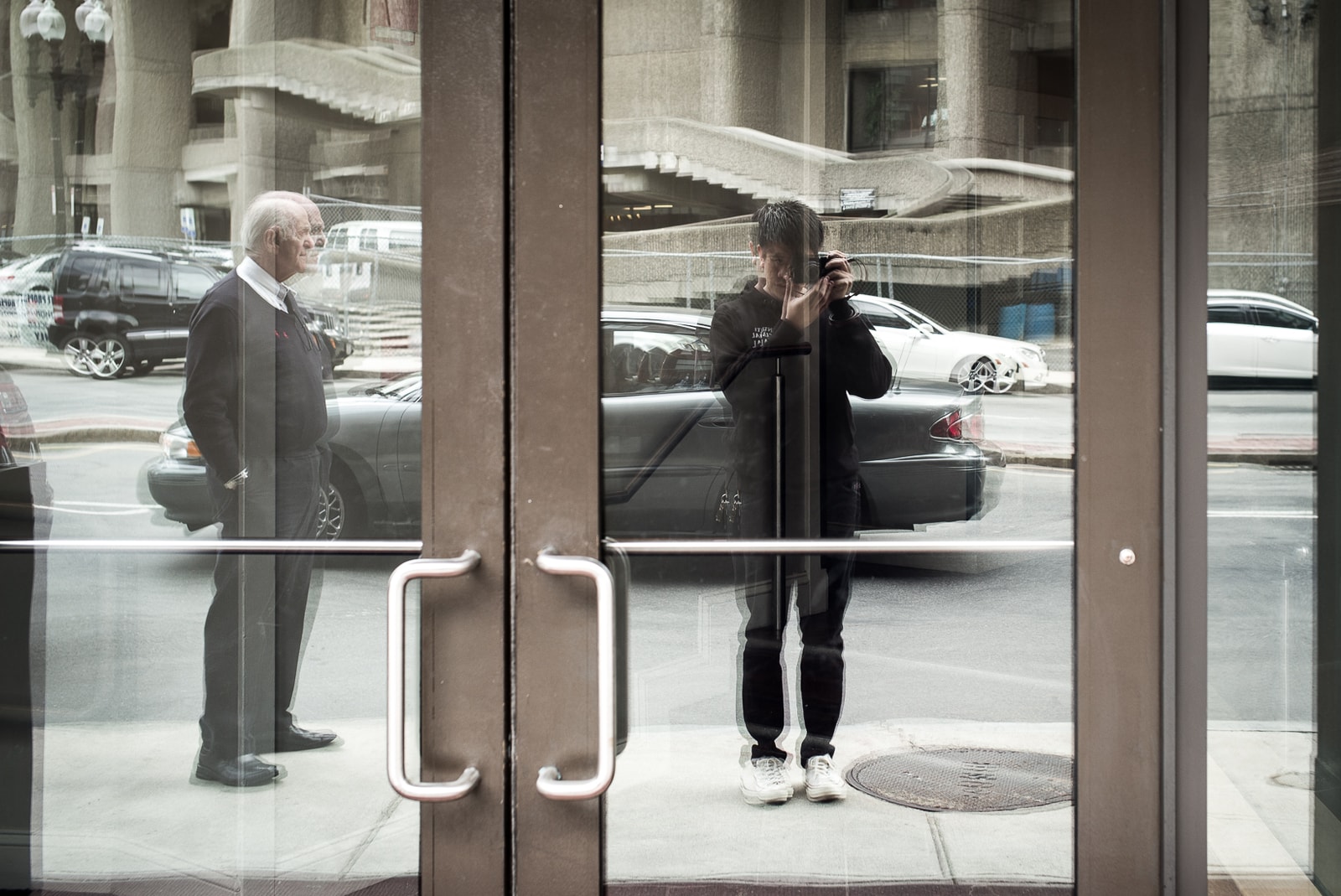 You've heard it before — technology is killing us. We have it way too easy when it comes to communication, convenience, accessibility, etc. Granted, life is better through technological advancement, but long gone are the days of written letters, phone calls, physicality and perhaps even personal well-being.
Leica wants to preserve what it can from what has been lost in the photographic world. The M-D is trying to maintain the final key component in the art of photography; anticipation. The ultimate goal of the lack of a display is to remind photographers that there's more to photography than the picture that comes out, but the life cycle of a photograph and where it begins. Some say that this happens when you view the resulting photograph, while others debate its the moment the shutter is clicked. With the M-D, Leica is skewing the minds of its consumers away from the technology available to them and encouraging them to discover what the answer to that is on their own. Leica proves its heritage by continuing to offer film cameras in the M7, MP and M-A, which are all made available alongside the M-D in the "anticipatory" realm of photo-taking. The digital sensor inside a Leica M-D — the only component that differentiates it from a film camera — is the company's way of reacting to a demanding "technologically advanced" world where a bit of convenience (aka not having to buy or worry about film) is all one needs. It understands the technological word we live in now, but gives a breath of tradition in an oversaturated market, in hopes that photographers don't forget the true meaning of photography is to simply capture the decisive moment.
In the end, the Leica M-D is not for everyone. Should you need a ridiculously high frame rate that produces the cleanest, most perfectly composed and exposed image right at the shutter chance and a great display to view them on, there's always the Canon 1D-X Mark II. But should a consumer be up for the challenge and respect the photographic world to which they belong to make a hobby or living in a modern day of hybrid vehicles and phones that can do everything, the M-D may be the best option for them.