Brain Dead Details New Record Label and Says It's "Not a Fashion Brand"
Kyle Ng and Ed Davis speak on the latest division of the L.A.-based brand.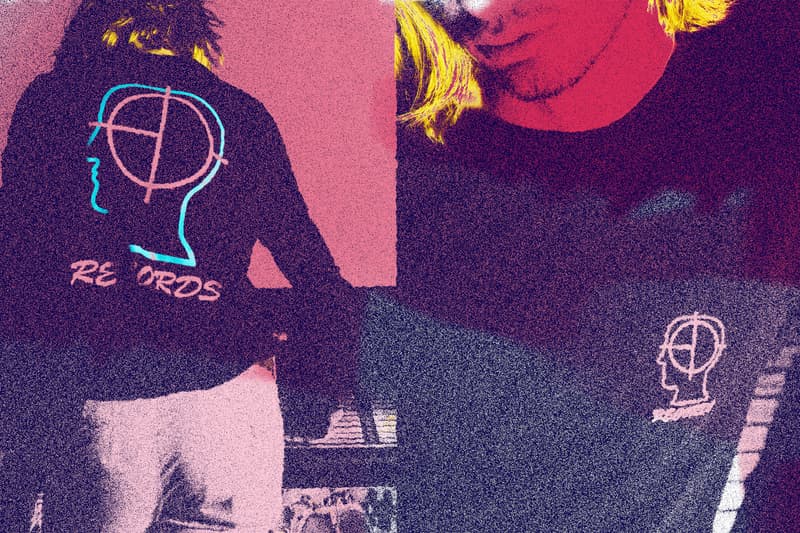 1 of 5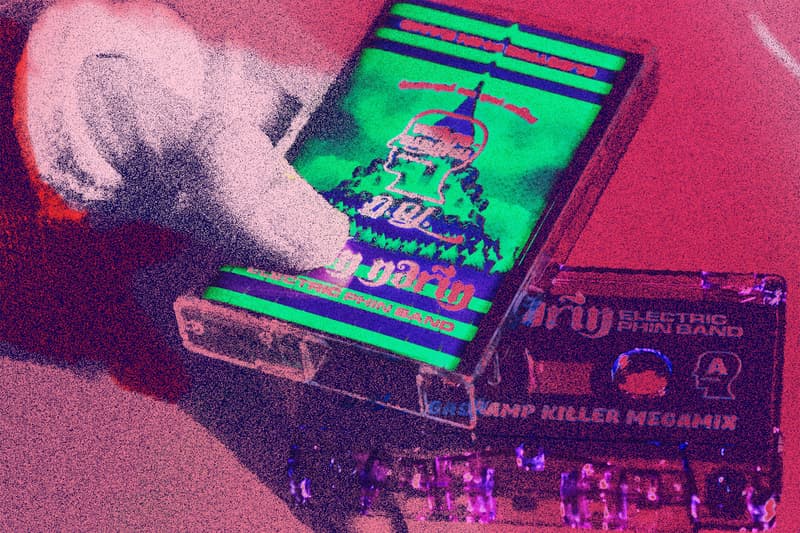 2 of 5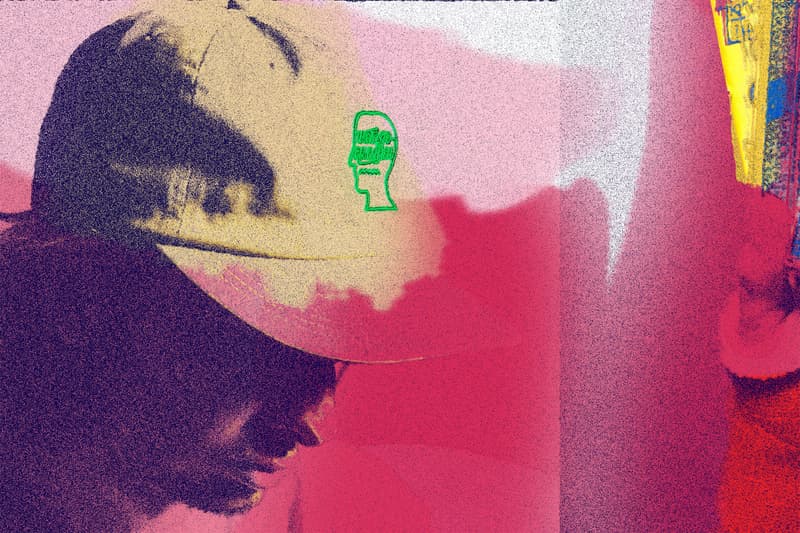 3 of 5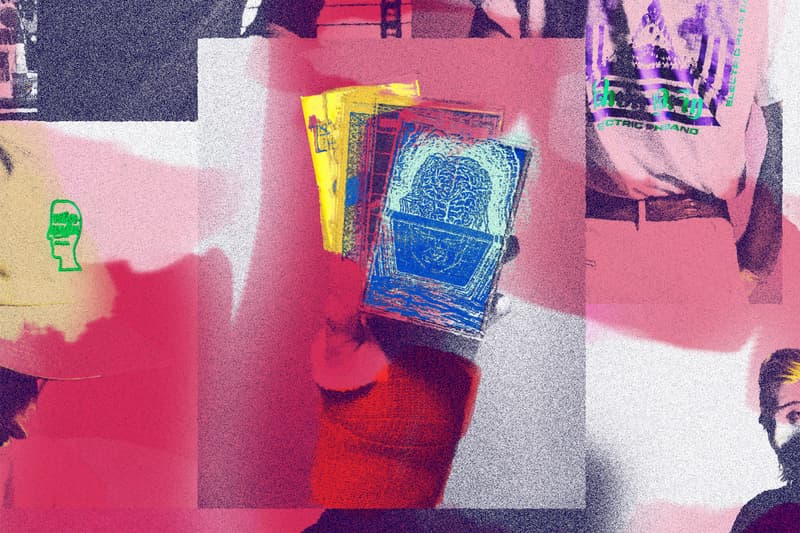 4 of 5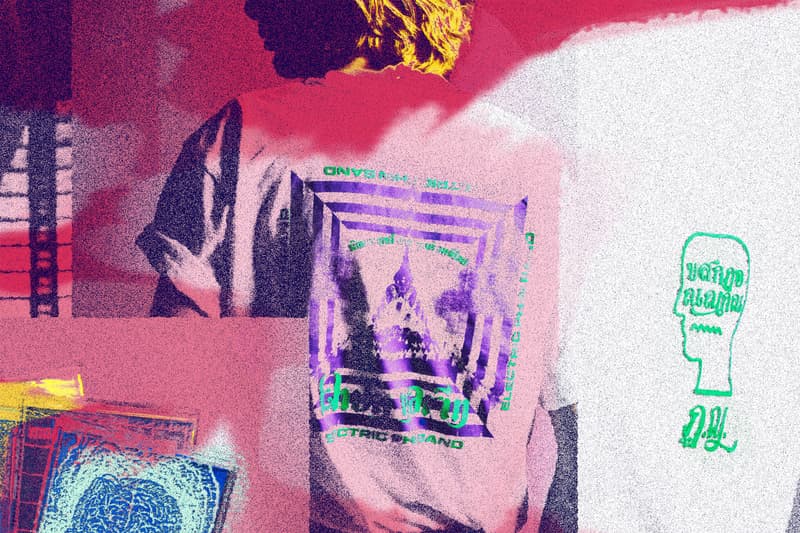 5 of 5
Brought together by a shared passion for offbeat subcultures, peculiar comics, and odd but exhilarating musical sub genres, Kyle Ng and Ed Davis formed Brain Dead in 2014 to bring their bizarre ideas to tangible form. Both's tenures in fashion and retail — Kyle with Farm Tactics and its successor; the hippy, outdoor-inspired AXS Folk Technology label, and Ed with Melbourne's Doomsday Store — provide the bedrock and articulation needed for any fledging brand to take off successfully. While Brain Dead has indeed garnered cult status in its short-lived presence, Kyle's intentions were to never release run-of-the-mill streetwear, insisting that apparel comes secondary and merely provides a backstory to Brain Dead's overarching message. In fact, marginalizing Brain Dead as a fashion brand would be discrediting the founders' inventiveness which sees them package far-flung ideas into coveted creations.
"Streetwear used to represent something, nowadays, a lot of it is just meaningless fashion that has no context or real connection to culture." says Kyle. In HYPEBEAST Magazine's "The Enterprise Issue," Kyle reminisces on the impact band tees had on him and his peers. "Growing up in the hardcore scene and going to shows, you knew someone's taste and interests just by what band tee he was wearing. We want to create something of that same feeling but with culture." Then it comes as no surprise that Brain Dead's output exudes an air of oddity, as various strands of creative culture are plucked to form its colorful product list.
Offering a fresh perspective that proves art, music and fashion need not be exclusive to their own respective categories, Brain Dead recently launched a record label. A reflection of the duo's eclectic taste, the label's first drop consisted of lo-fi graphic and logo tees, coupled with four mixes in cassette tapes curated by close friends and rising acts. Gimme 5 head honcho and Brain Dead's U.K. distributor Michael Kopelman makes a guest appearance alongside L.A. artist Pubesky, Broken Call Records signee Gaul Plus and Innovative Leisure's psychedelic outfit Khun Narin. The release also comes with a special extended mix from Brainfeeder's beat guru Gaslamp Killer. We caught up with the two to learn more about why they've chosen to start an independent label when other imprint's are struggling, and what other mediums we can expect in forthcoming releases.
Arguably, online streaming has crippled many record labels, why have you chosen to start a record label this day in age?
KN : Music is one of our first loves. I think our brand is ran more like an indie record label than a clothing brand. Release what you love and not care about signing the next pop star or one-hit wonder. I think its a perfect time to start a label. There is so much great music out there and great formats to release media. With streaming music and platforms like SoundCloud dominating much of how we listen to music, we really wanted to put out something that was physical like tapes and vinyl.
What's the reason for using cassette tapes as a release format?
ED: Tapes are cheap, accessible, and they are an object that we can combine art and music on. We love the idea that you can't just jump from track to track on a tape. I think people overlook how much a musician puts into a record. It kind of bums us out. I guess tapes help you listen to the whole record and you can appreciate the work each musician puts into their music.
Fashion and music have long complemented each other, yet aside from a few solid examples, we don't see too many brands with both a fashion and music division. Why do you think this is?
KN: I'd say because it's a lot of work and it's not to be undertaken lightly. We are committed to trying to make the  record label work but we are realistic that its not going to be easy. For us, we don't consider ourselves a fashion brand, but a brand trying to contribute to culture. Its just as important to us to release music, art, and whatever content that hopefully adds to culture rather than just making more product to hock. The product should be connected to something authentic.
Where will the limited edition tapes be distributed?
KN: Our Brain Dead retailers as well as our online shop.
ED: We will be slowly be launching them at record stores around the world.
Up till now, Braid Dead has been known for its apparel. With the launch of the label, will we see more music released alongside each collection drop?
ED No. They will for the most part run as two seperate entities. The record label won't have the pleasure of producing something new every season, but we will have product that is directly connected to our music releases.
Fashion and music aside, are there other categories you would like to further explore under the Brain Dead brand?
Of course. We have done art editions, zines, home goods, toys, and hopefully next some weirdo comic books and films.
Why have you chosen to release music from artist Pubesky, Stussy Tribe member Michael Kopelman, French/Australian DJ/producer Biscuit, Brooklyn's Broken Call Records signee Gaul Plus, and Thai psychedelic band Khun Narin? What have all these artists got in common?
KN: They are all good creative people with great taste in music. We love the fact that they are all different and are releasing music that is very different in genre. We don't want to just be a "punk" or "electronic" label, we want to be eclectic just like our tastes.
The roaster created music based on customized Brain Dead posters made specially for each artist. How did you make each artwork unique without moving too far from the "Brain Dead aesthetic?"
KN: We are obsessed with old movie soundtracks. Mostly '70s and '80s cult sci-fi and horror soundtracks. Ed and I talked about concepts and Ed busted out some amazing fictional movie posters. We sent those off to the DJs and they came back with some amazing music based off the poster art.
With both of you heavily into music yourselves, will we be expecting any music or mixes from you personally?
ED: Yes, of course!
Three words to describe music we should be expecting from your label?
KN: SHIT WE LIKE!
Stay updated with Brain Dead Records via its SoundCloud.