Justin Bieber Becomes an Emoji
The latest celebrity to get the emoji treatment.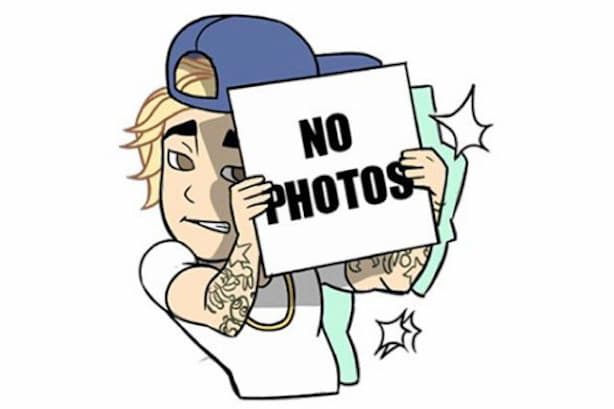 With Kanye joining the emoji wagon, it is only fair that Justin Bieber is next in line for the digital treatment. Last month, Bieber announced he would not be taking photos with fans because people don't "recognize me as a human" and that he "wants to be able to keep my sanity." The teaser emoji released is a depiction of his no photo policy. Bieber's emoji is slated to arrive June 3 at the App Store.