Fear of God Created Custom Pieces for Justin Bieber's 'Purpose' Tour
Bieber's also a huge fan of Raf Simons for the tour as well.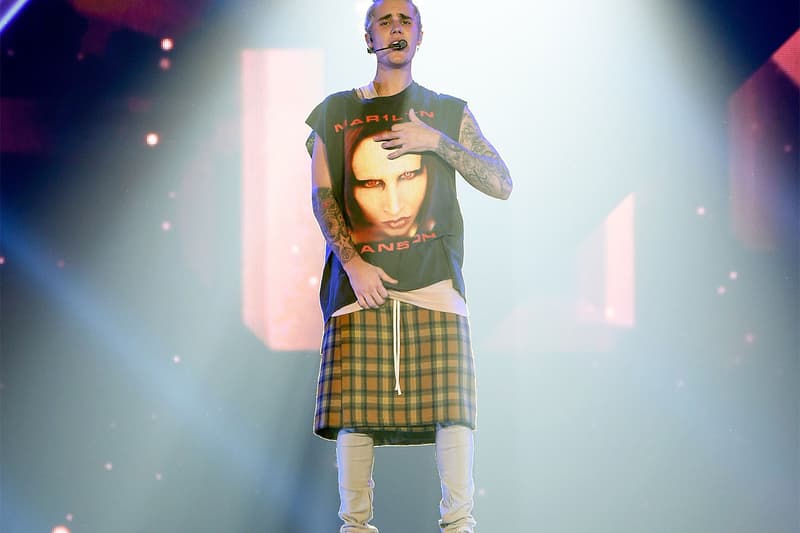 As if Bieber's Purpose tour merch wasn't proof enough of his streetwear obsession, it has recently come to light that the singer's wardrobe included some custom pieces from Fear of God thanks to stylist Karla Welch. In an interview with Billboard, Welch states that "We have been buying [Jerry's] stuff for the last two years; it's been a very fun process working [together]," referring to the custom-made tour tees and denim inspired by Fear of God's vintage and distressed aesthetic. Bieber has also apparently mixed Raf Simons into his costume wardrobe, with Welch saying "Justin has been very into Raf lately." Biebervelli's backup dancers, on the other hand, keep it cozy in Calvin Klein outfits.
All in all: a style-savvy look for Bieber and a huge look for Lorenzo.