Nike Basketball Unveils a First Look at the Upcoming Nike Kyrie 3
Helping Uncle Drew chase a second ring.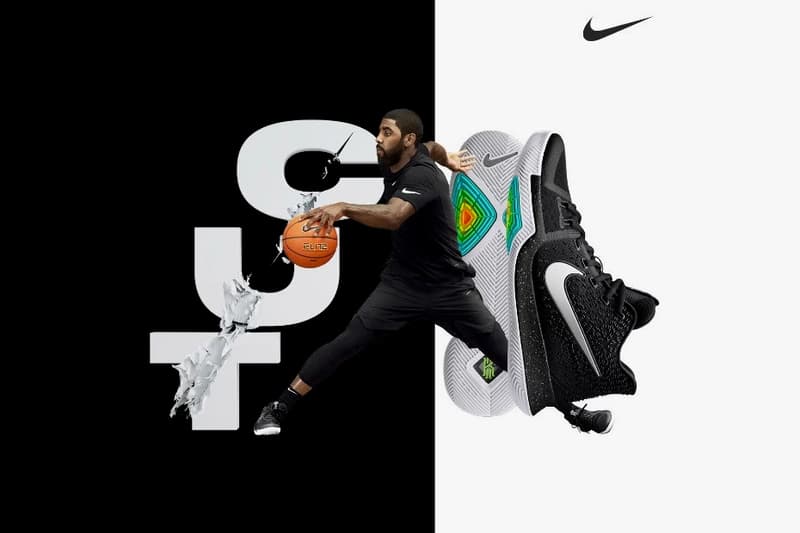 After the Nike Kyrie 2 helped Kyrie Irving reel in his first NBA Championship, the Swoosh is ready to move on and unleash the Nike Kyrie 3 to assist "Uncle Drew" in a possible repeat. Developed to cater to Irving's quick cuts and deceptive handles on court, its outsole curving and independent sole pods provide the ability to quickly cut without slipping. In addition, Hyperfuse blends synthetic skins along with layers of mesh and TPU for enhanced breathability and support in all the right places.
The Nike Kyrie 3 in black and white will officially hit shelves on December 26.