Ohio State Football Coaches Don Pads for Goal-Line Tackling Drills Against Players
Just some good ol' football fun.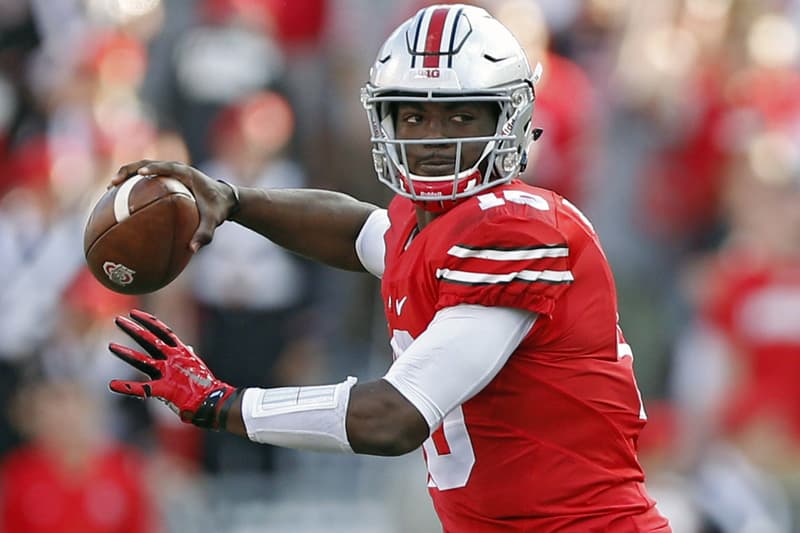 Now that school is out, the Ohio State football team can focus on their December 31st playoff game against Clemson at the Fiesta Bowl in Arizona. With days full of practice, weights and film, the coaches thought their players could use a bit of fun to combat the stresses surrounding the big game, and so in comes the #CoachPlayerChallenge. Last week they kicked it off with a punt-catch challenge, but yesterday's practice proved to be the most entertaining, with coaches and staff members suiting up in full pads to battle the student-athletes in a goal-line tackling drill. The MVP goes to Ryan Stamper, who is the director of player development and former linebacker for Meyer when the now OSU coach was at Florida. Stamper ended up stuffing both freshman running backs, Jordan Leasure and Antonio Williams, at the line with everyone cheering them on.
So, the #CoachPlayerChallenge took it up a notch this morning ????????????#GoBucks pic.twitter.com/6CiwlVhf64

— Ohio State Football (@OhioStateFB) December 19, 2016
It went down today after practice. #CoachPlayerChallenge #TGIF ????#GoBucks pic.twitter.com/zLatQ9F75n

— Ohio State Football (@OhioStateFB) December 16, 2016