The NBA Has Just Banned Hoverboards, Jet Skis, Firearms and More
All part of the new collective bargaining agreement.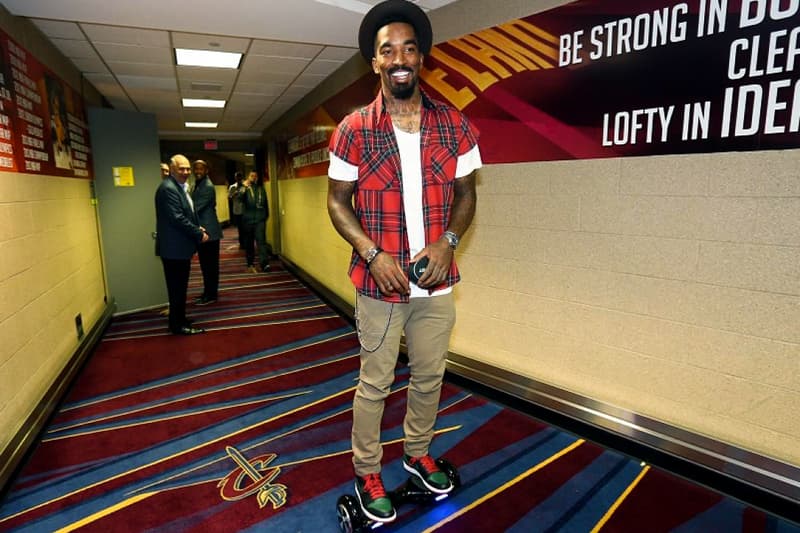 Last week, the NBA and the National Basketball Players Association came to terms on a new Collective Bargaining Agreement (CBA) that, among many things, will try to limit superstars from leaving their teams in free agency, while raising minimum contracts for rookies and veterans. Although the exact agreement has yet to be revealed, Basketball Insiders obtained a copy of the term sheet, and there's a fun, or rather not-so-fun stipulation in the new agreement.
Other areas in the deal include health insurance and an increased pension for retired players, prohibited activities (now including fireworks, firearms, jet skiing, hoverboards, trampoline jumping, etc.) and a comprehensive policy for domestic violence incidents.
As mentioned by SB Nation, these terms come on the heels of career-altering accidents across multiple sports within recent memory.
In 2003, a freak motorcycle accident cost Chicago Bulls rookie Jay Williams the remainder of a promising NBA career. In 2015, New York Giants defensive end Jason Pierre-Paul mangled his left hand handling fireworks on the Fourth of July. And in June, ex-Indianapolis Colts running back Zurlon Tipton accidentally and fatally shot himself while dropping his car off at a dealership.
Sorry, J.R., no more hoverboard rides to work.