What To Watch For at Paris Fashion Week Menswear SS24
From Pharrell's LV debut to Jacquemus taking over the Palace of Versailles.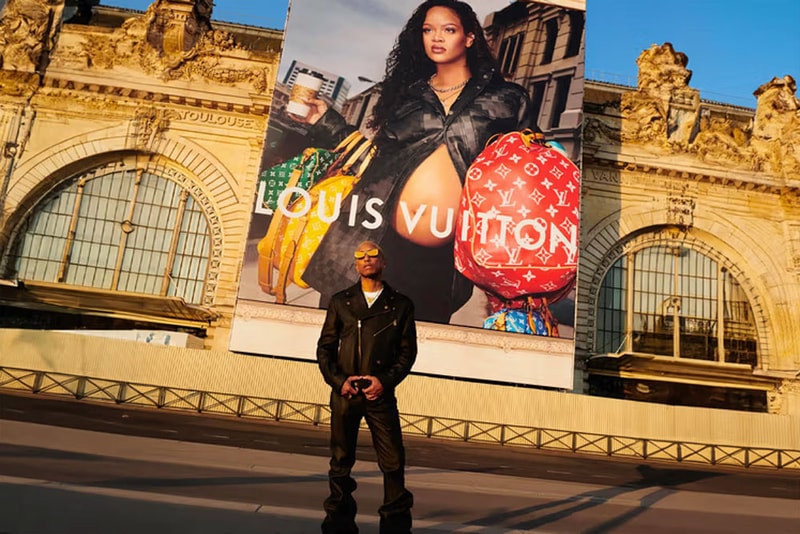 Fashion month is back again and this time we're keeping our ears to the ground for what emerges for the menswear Spring/Summer 2024 season. As the happenings have already begun in Milan, brands like Fendi and ERL have presented a reworking of workwear-inspired luxury alongside retrofuturistic looks. But as MFW runs its course, many are preparing for what's to come from Paris, which is set to kick off on June 20.
The season is set to see moments ranging from Pharrell's debut at Louis Vuitton to Jacquemus' show at the Palace of Versailles. Alongside the list of anticipated moments, the season is sure to hold a range of discussion-worthy shows from both big brands and solidified newcomers like Issey Miyake, Rick Owens, Wales Bonner, Bianca Saunders, Dries Van Noten, TOMBOGO, Dior, Kiko Kostadinov, Hermès, Ludovic de Saint Sernin and more. Alongside the long list of presentations, it would not be surprising to see something from Ye as there have been conversations that he may hold a pop-up show. Either way, it is sure to be another jam-packed PFW season. Take a look below for some moments to watch for PFW Menswear SS24.
Perhaps the most anticipated moment of this month's PFW is Pharrell's debut collection at Louis Vuitton. This past February, it was announced that the renowned musical artist and producer would assume the creative director role of menswear at Louis Vuitton – a discussion that has been long in development following Virgil Abloh's passing. The new partnership is not the first time Pharrell and Louis Vuitton have worked together as the entities have released collaborations in 2004 and 2008. But assuming the creative director role is a huge step.
Earlier this week, Pharrell released his first campaign for the French house, which starred a pregnant Rihanna holding several Keepall bags. Pharrell will reveal his debut menswear collection for Louis Vuitton at 8:30 p.m. on the opening day of PFW.
Simon Porte Jacquemus's eponymous label is set to hold its next runway show at the Palace of Versailles – making for an exhibition of opulence, history and refined styles. From Valensole's lavender fields to O'ahu's beaches, Jacquemus is known for its beautiful destination shows. At this point, it has almost become an expectation of how the Salon-de-Provence-native will present his lines.
Alongside exhibiting the brand's next collection, the new show is part of a larger brand strategy. A key element of the new plan includes expanding the brand's international retail arm. Jacquemus' Palace of Versailles fashion show is set for June 26.
All eyes will be on RHUDE's forthcoming show given today's news about accusations against the brand's founder, Rhugi Villaseñor, for stealing company funds to support his lifestyle. The federal lawsuit was filed by George Roberston, who owns a 20% stake in RHUDE. The lawsuit claims that Villaseñor "has been pilfering the RHUDE Companies' coffers" to front his expensive bills, including those for "private jet travel, Italian vacations, Ferraris, Lamborghinis and a collection of $100,000 watches," according to the Los Angeles Times.
Robertson claims that although the brand sees yearly revenue exceeding $30 million USD, he only received annual distributions of $41,000 USD from Villaseñor. Given the new lawsuit and Villaseñor's recent departure from Bally after just one year, many will begin to wonder what will the future hold for the popular luxury streetwear label. RHUDE's show is slated for June 21.
KidSuper's Theatrical Experience
KidSuper's Colm Dillane is known for his exciting show presentations ranging from a Tyra Banks-hosted comedy show for FW23 to a Christie's auction-inspired show for SS23. Now, Dillane is upping the ante for SS24 with a new theatrical experience.
Although the format hasn't been completely revealed, it is expected that the "How To Find An Idea" show will take the form of a musical – adding to the brand's roster of lively and entertaining experiences. In a post to Instagram, Dillane said,  "I can't tell you the address because of last year's stampede haha anyways 20 days out, this is my most difficult show yet. It could go great or horrible, classic KidSuper." So regardless of what it is, it will surely be another talked-about experience.
View this post on Instagram
Loewe's collections under the direction of Jonathan Anderson are always an anticipated fashion week show given the designer's knack for creatively unique, yet wearable constructions. But this time around, the brand decided to release a teaser for the forthcoming show and it was no small production. To bring it forward, Loewe teamed up with the Italian filmmaker Luca Guadagnino (Call Me By Your Name and Bones and All) for a short film.
Titled I Dreamt of LOEWE, the short film offers a look at a few RTW pieces and accessories from the soon-to-be-revealed collection. But alongside the items, the  David Zwriner New York-shot short film reveals a look at the surroundings as well. Specifically, it showcases pieces from the 2010 Echolalia collection from Austrian artist Franz West. Loewe's show is set for June 24.