Jacquemus To Hold Next Show at the Palace of Versailles
Continuing its cadence of international fashion presentations.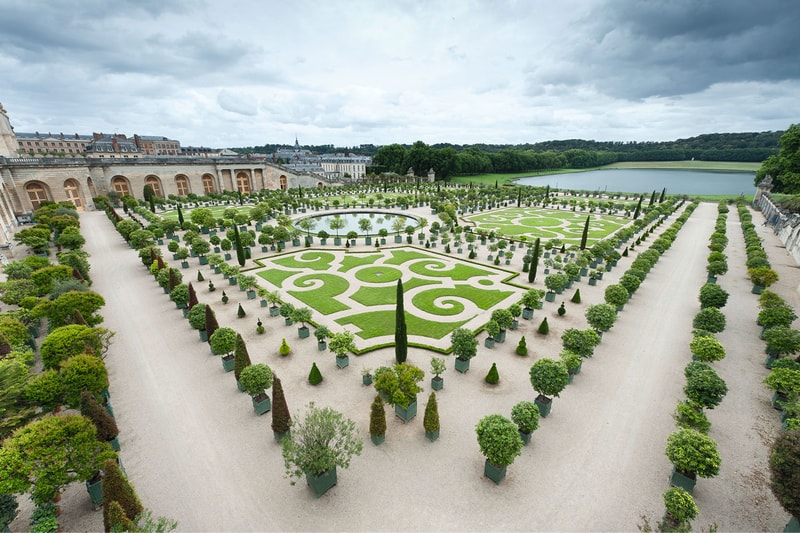 Aside from its signature French meets Mediterranean style, Simon Porte Jacquemus's eponymous label is known for its captivatingly beautiful international shows which have traveled to Valensole's lavender fields, O'ahu's beaches, the salt marshes of Aigues-Mortes and more. Now adding to its roster, the brand is set to hold its next show at the Palace of Versailles.
Although destination shows are not a new feat for the brand, it does fall alongside the resurgence of destination shows from large brands post-pandemic. But the forthcoming show for the brand ups the ante as the Palace of Versailles is heralded as an architectural marvel alongside King Louis XIV's reputation for luxury.
"Being able to do a show in Versailles has always been a childhood dream," Simon Porte Jacquemus told WWD. "I was so inspired by this historical place during the design process that it led me to explore many new creative possibilities, different from my past shows, but still very Jacquemus. I am really honored and proud to be able to do a show there, as an independent fashion house. It's going to be a very special moment for Jacquemus."
Alongside exhibiting the brand's next collection, the new show is part of a larger brand strategy. A key element of the new plan includes expanding the brand's international retail arm. "The aim is to create, in the collective unconscious, increasingly strong luxury brand signifiers around Jacquemus," said Jacquemus' chief executive officer, Bastien Daguzan. "It may not be luxury in the traditional sense of the term — perhaps it's a new way of approaching luxury. We also wanted to signal a more cultural, artistic, long-term approach that places the brand in a different ecosystem."
Jacquemus' Palace of Versailles fashion show is set for June 26.
In other news, BTS' J-Hope stars in his first Louis Vuitton campaign.