ERL's Eli Russell Linnetz Has "Always Liked Taking Risks"
Hypebeast speaks to Linnetz about his Pitti Uomo 104 Spring/Summer 2024 runway debut, discussing why now is the perfect time for "an adventure."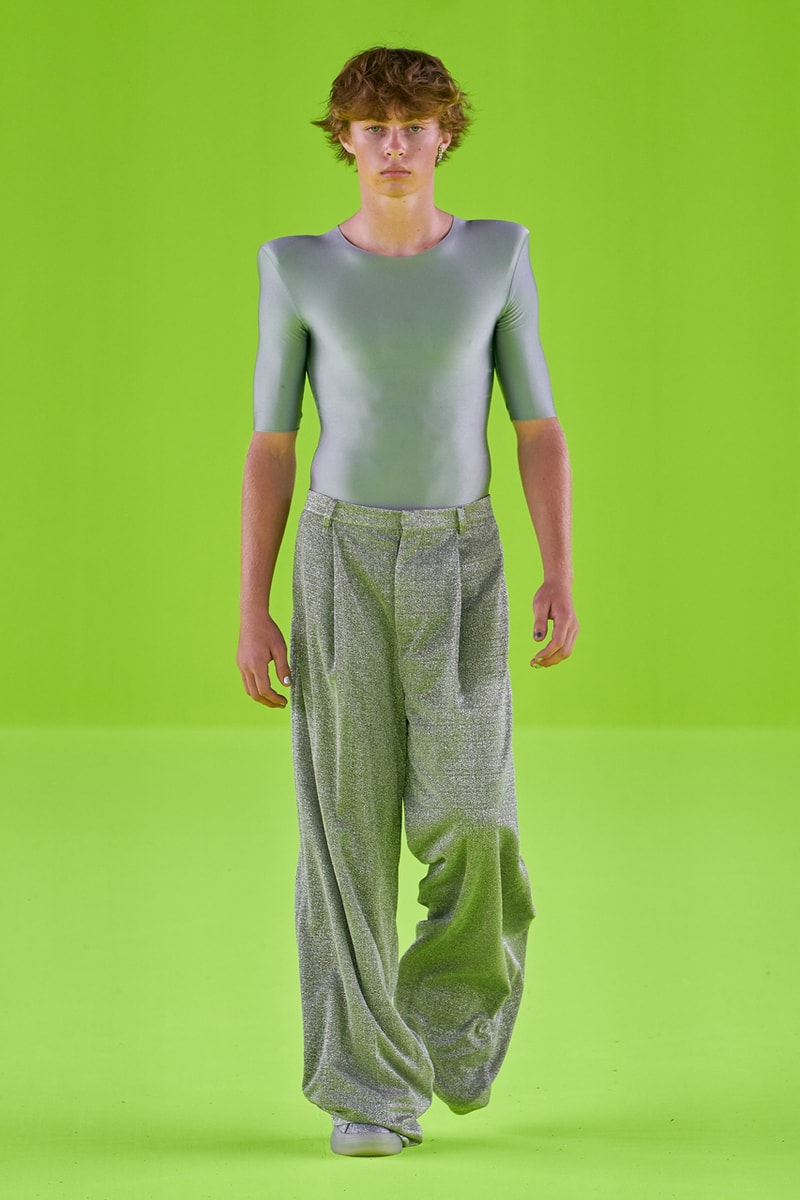 1 of 35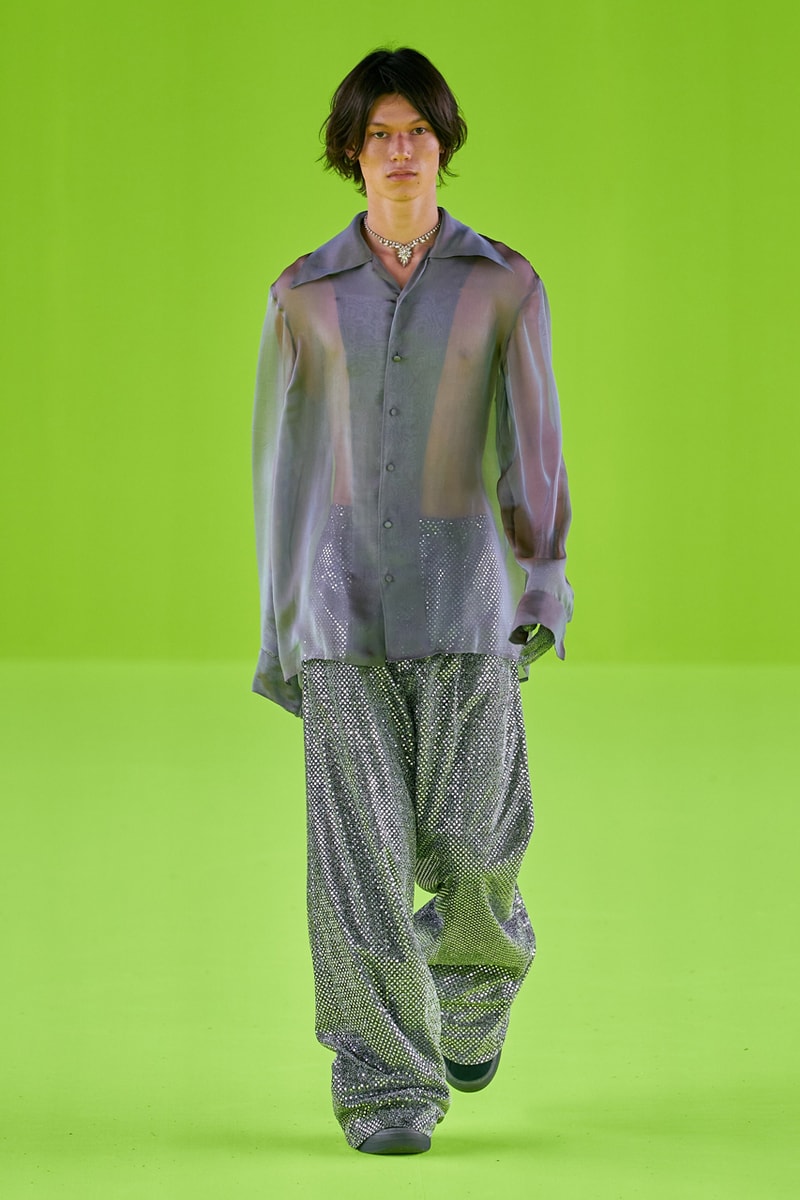 2 of 35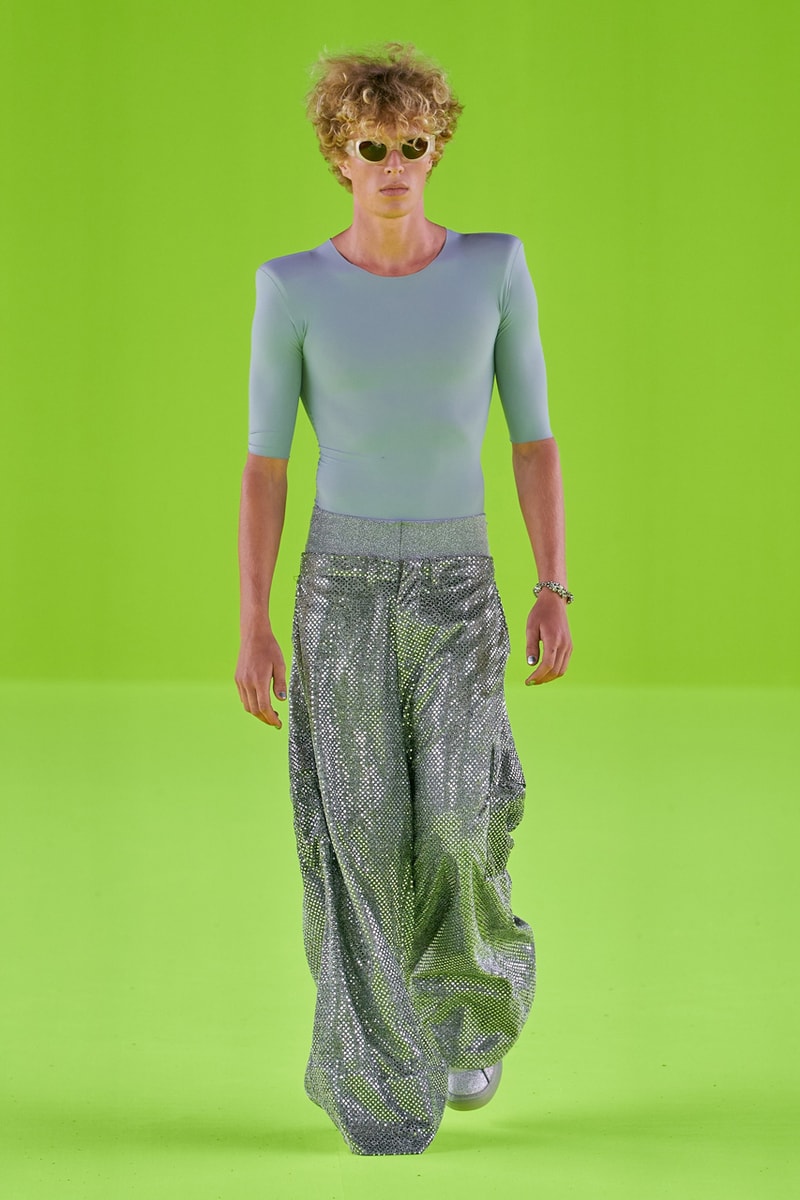 3 of 35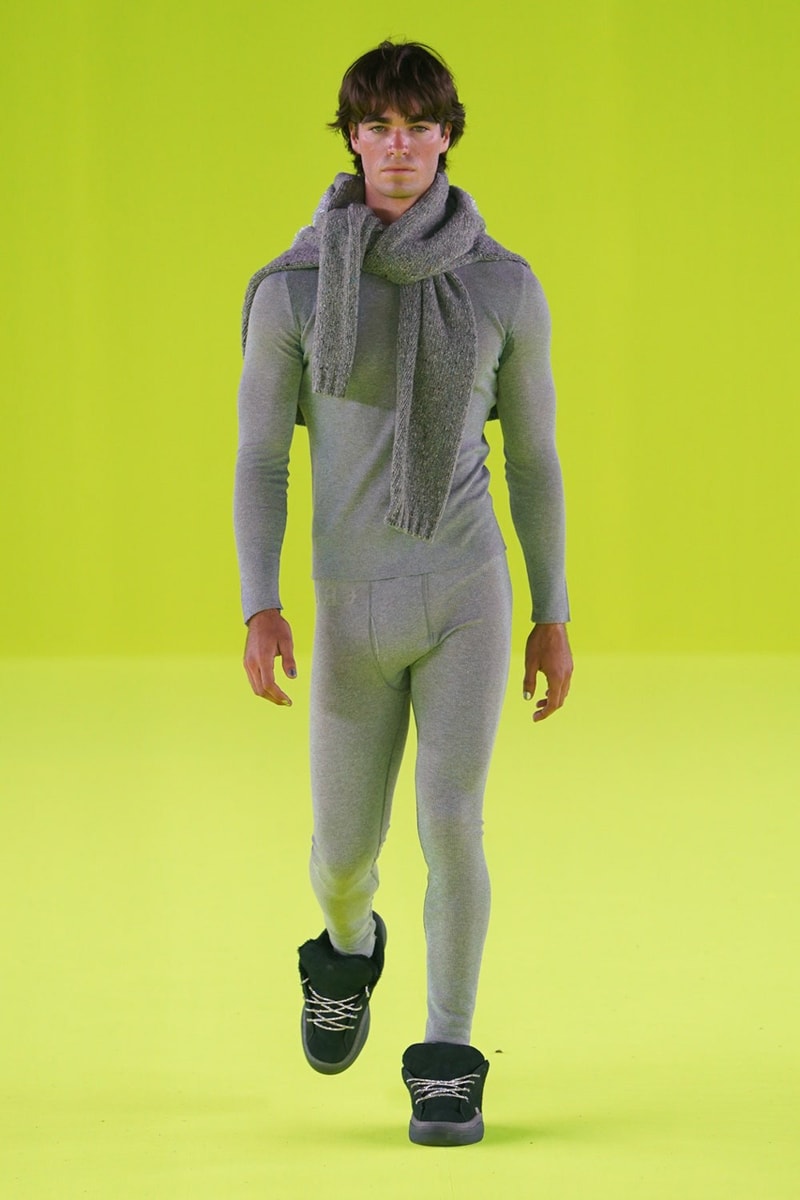 4 of 35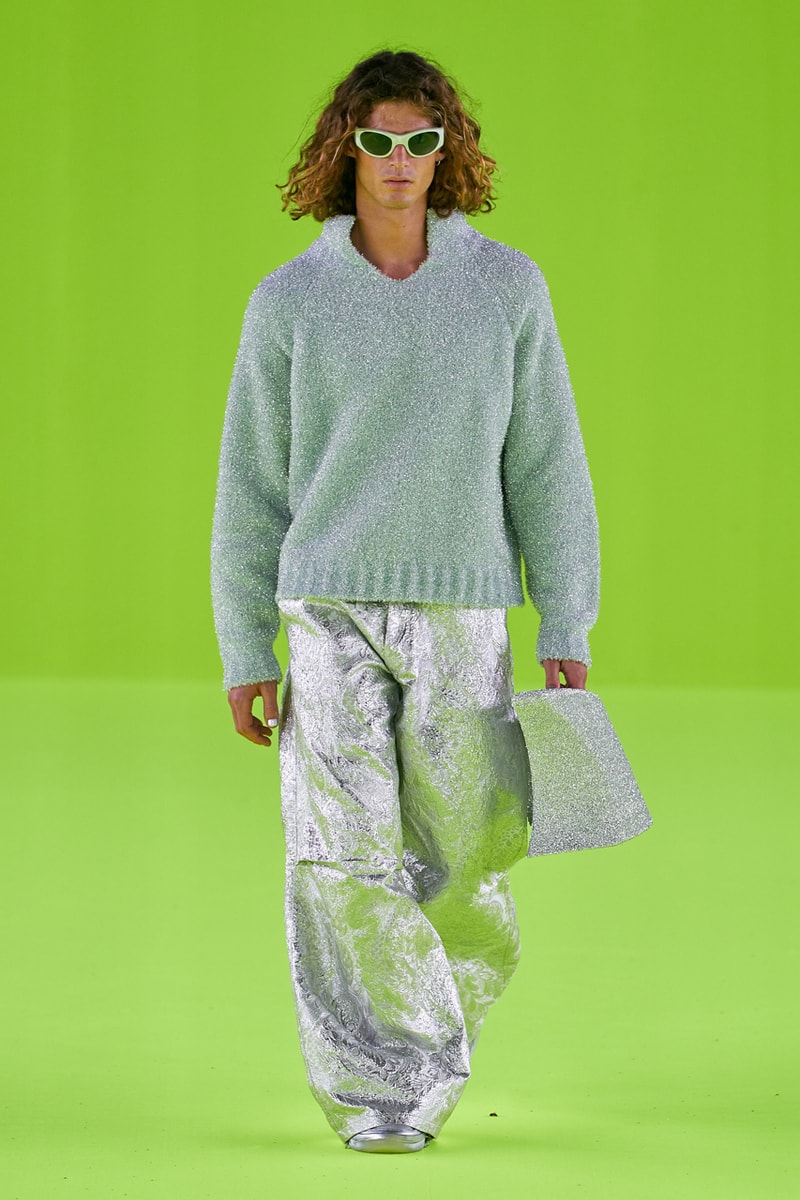 5 of 35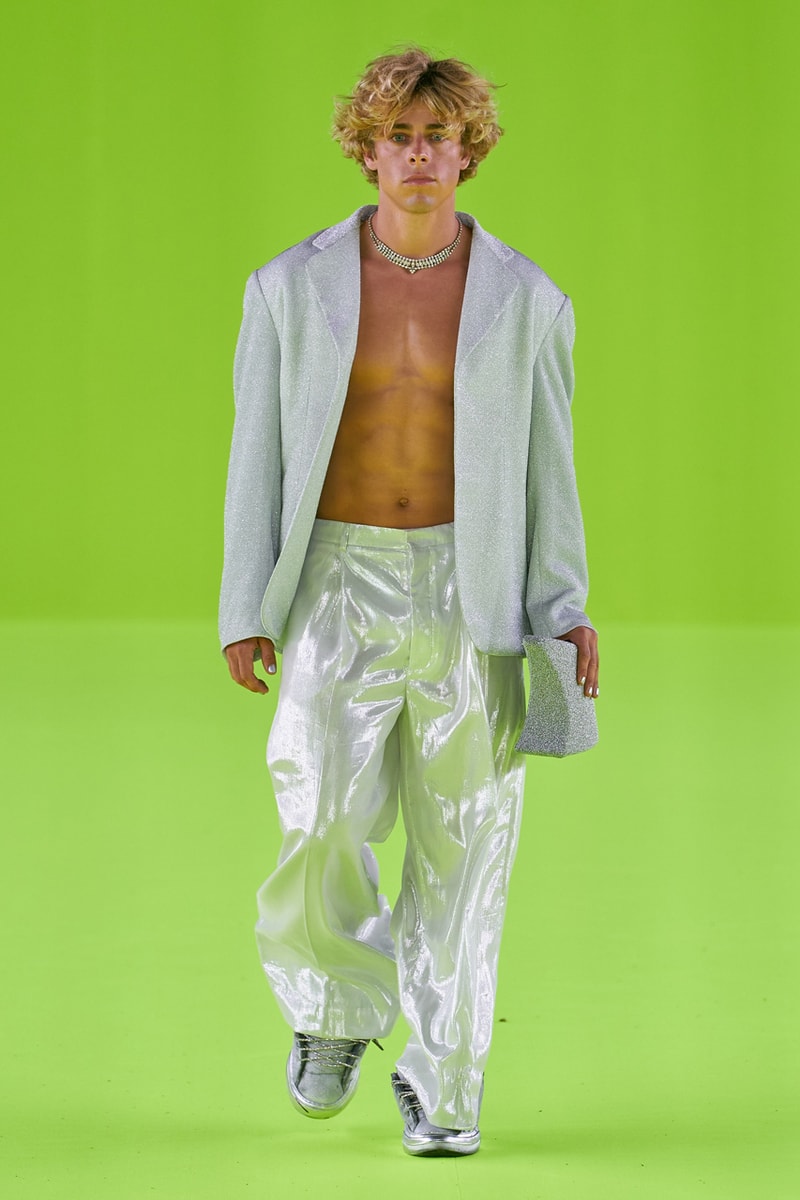 6 of 35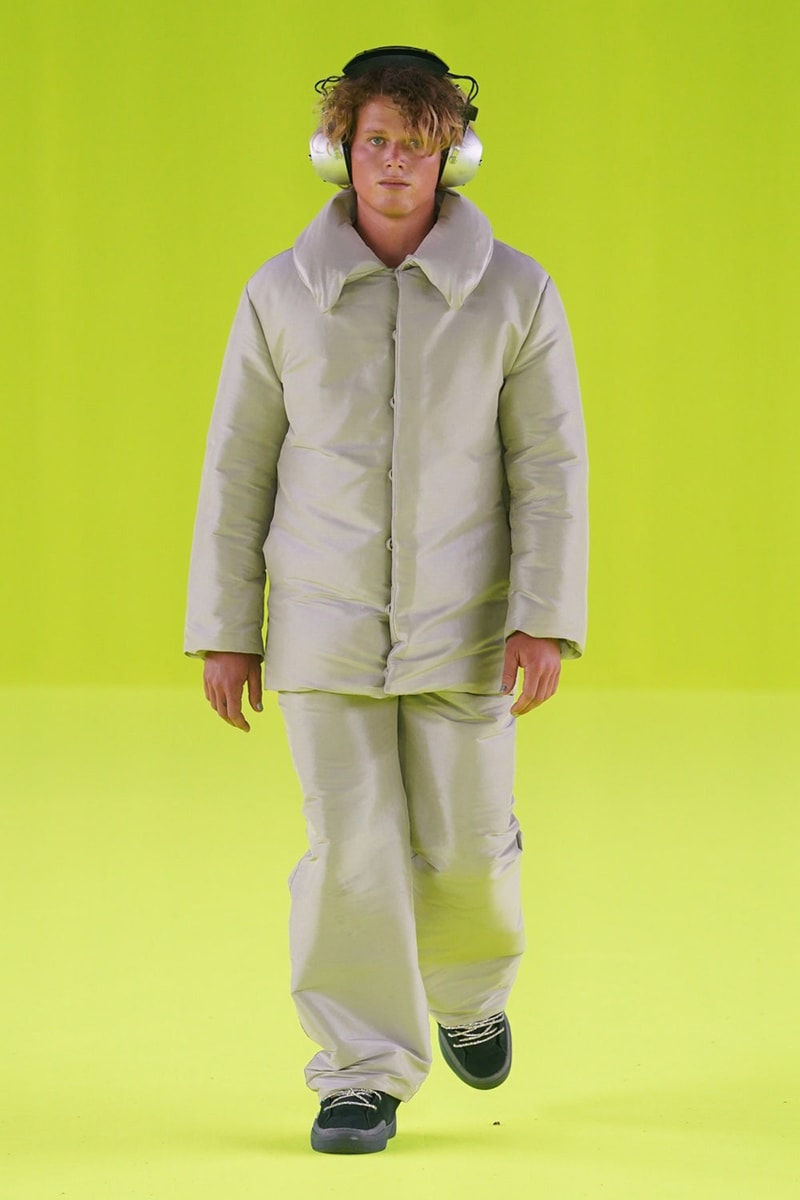 7 of 35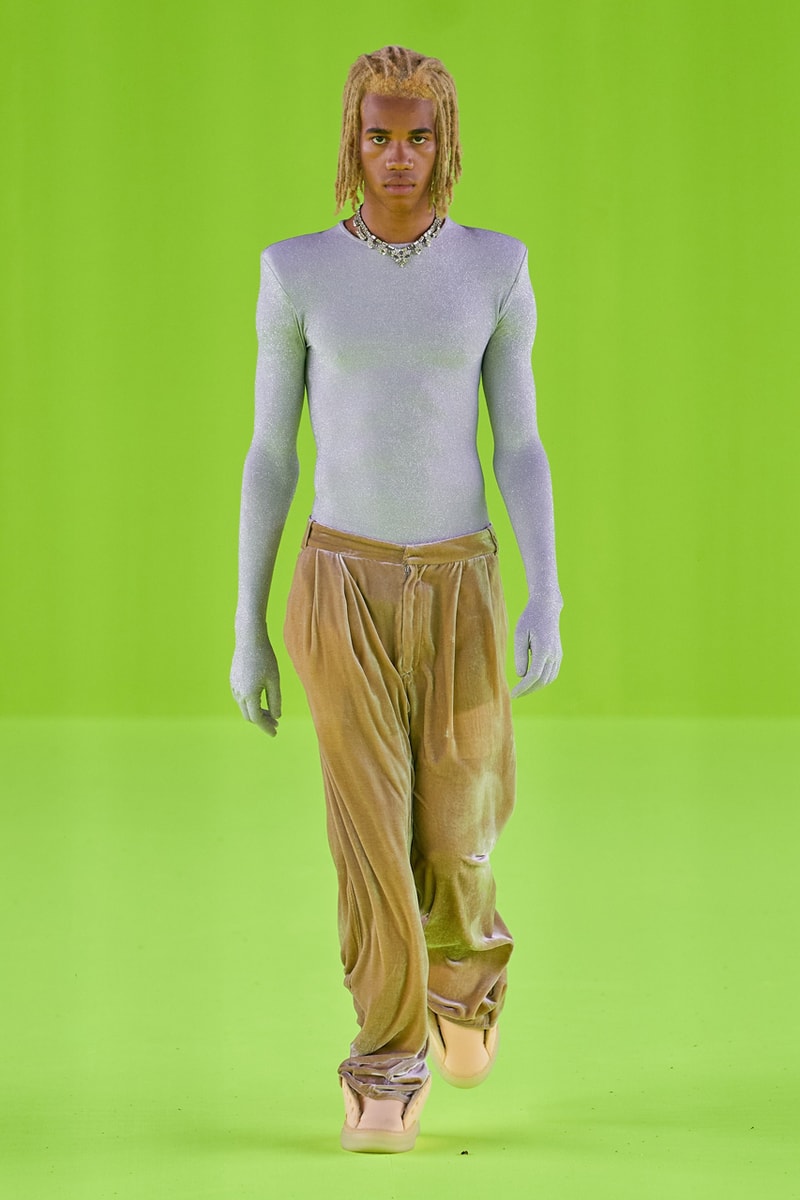 8 of 35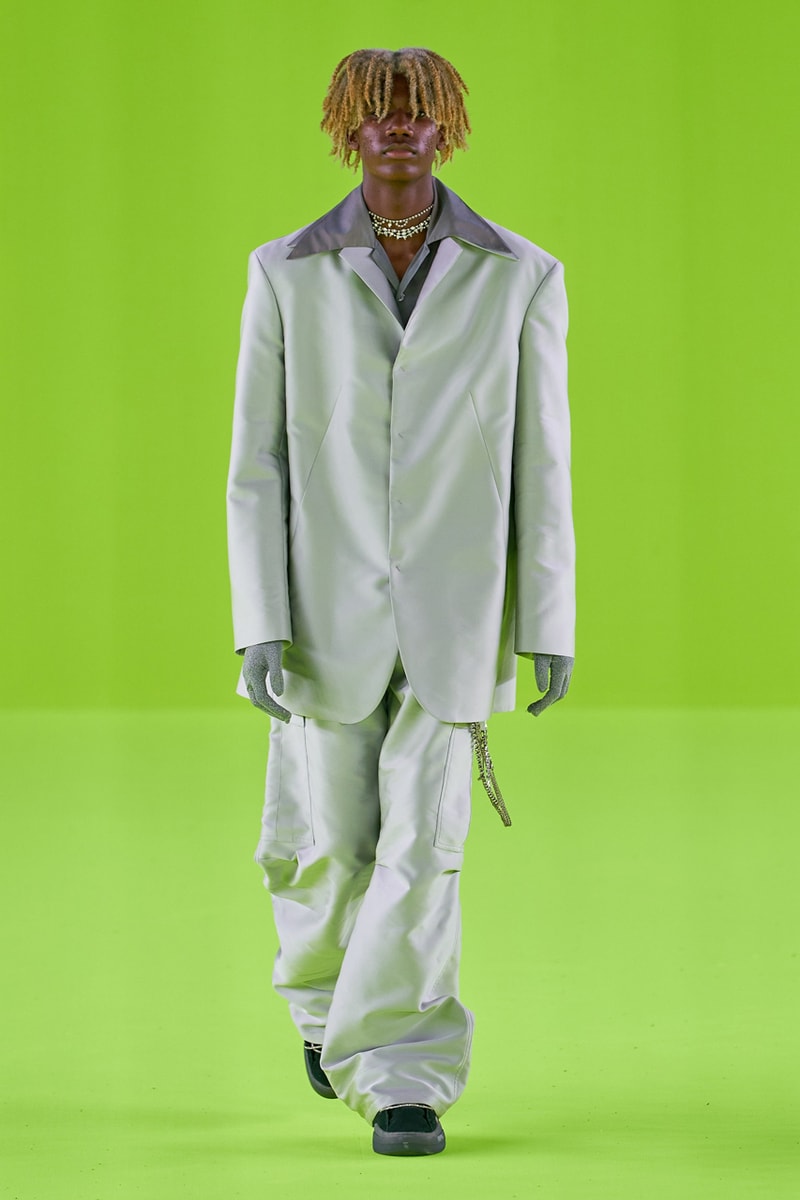 9 of 35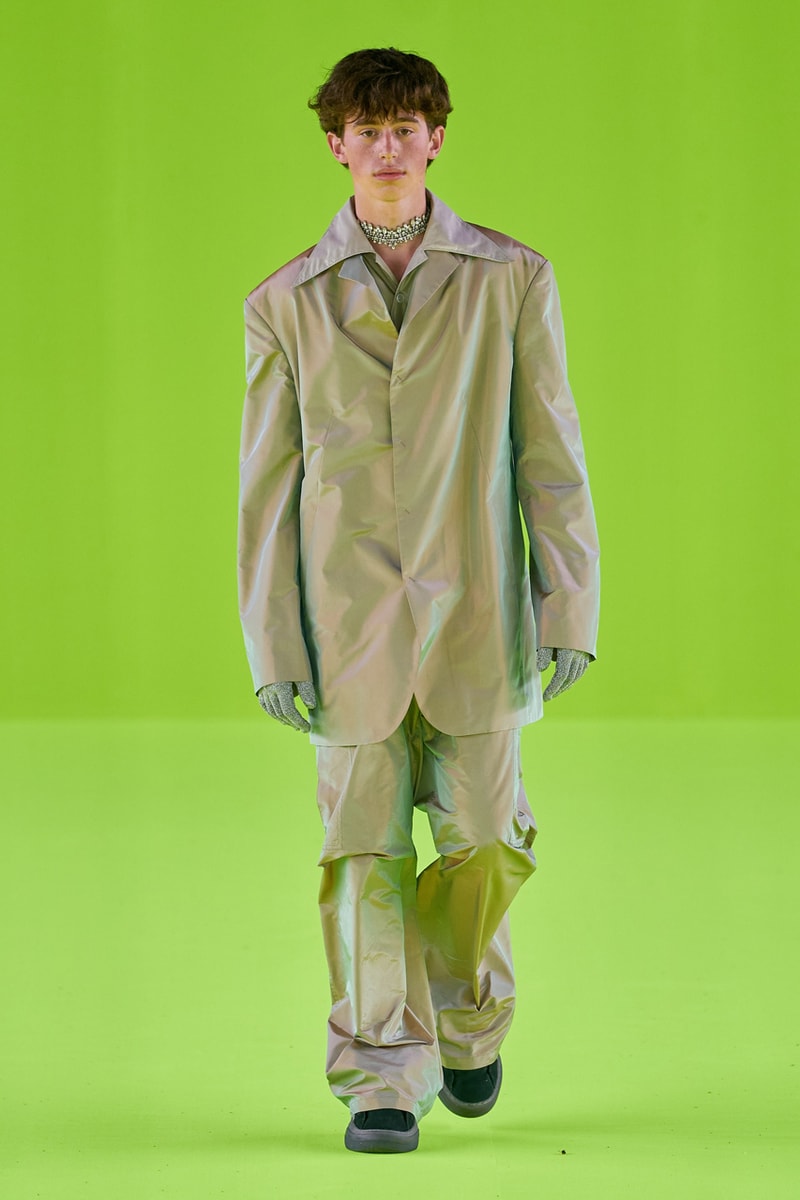 10 of 35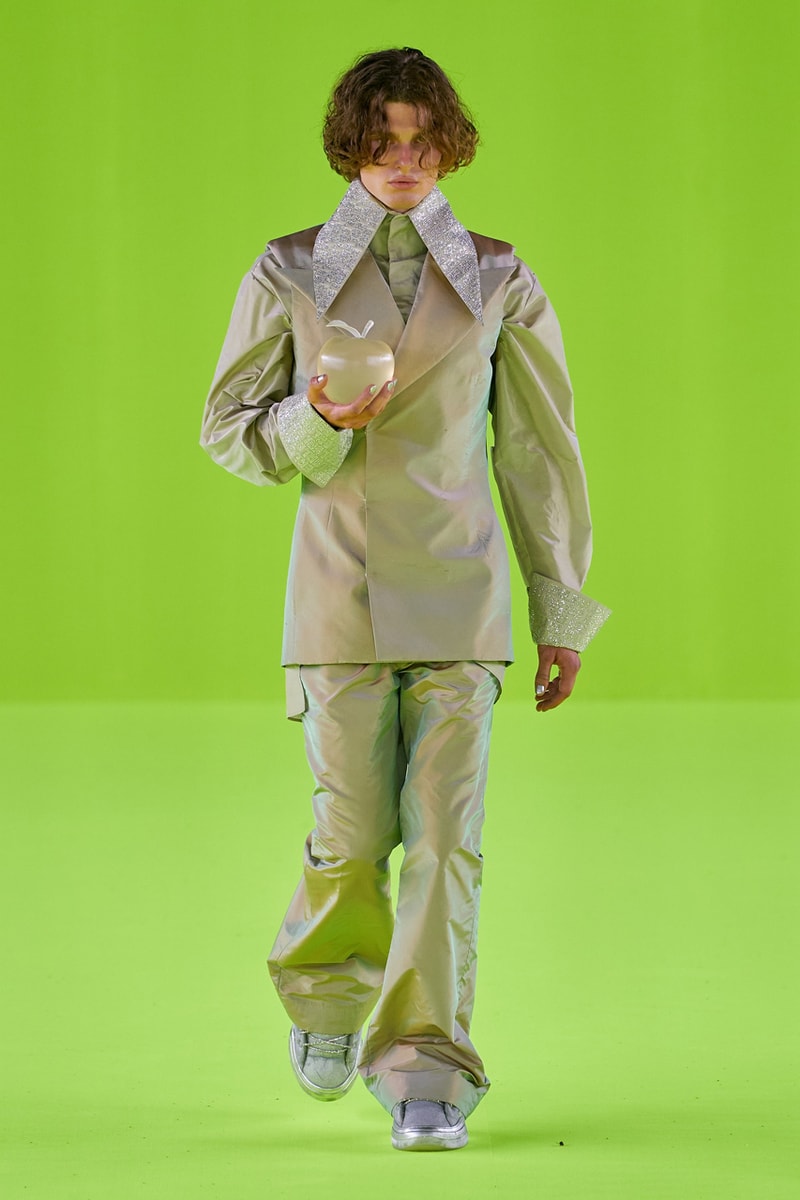 11 of 35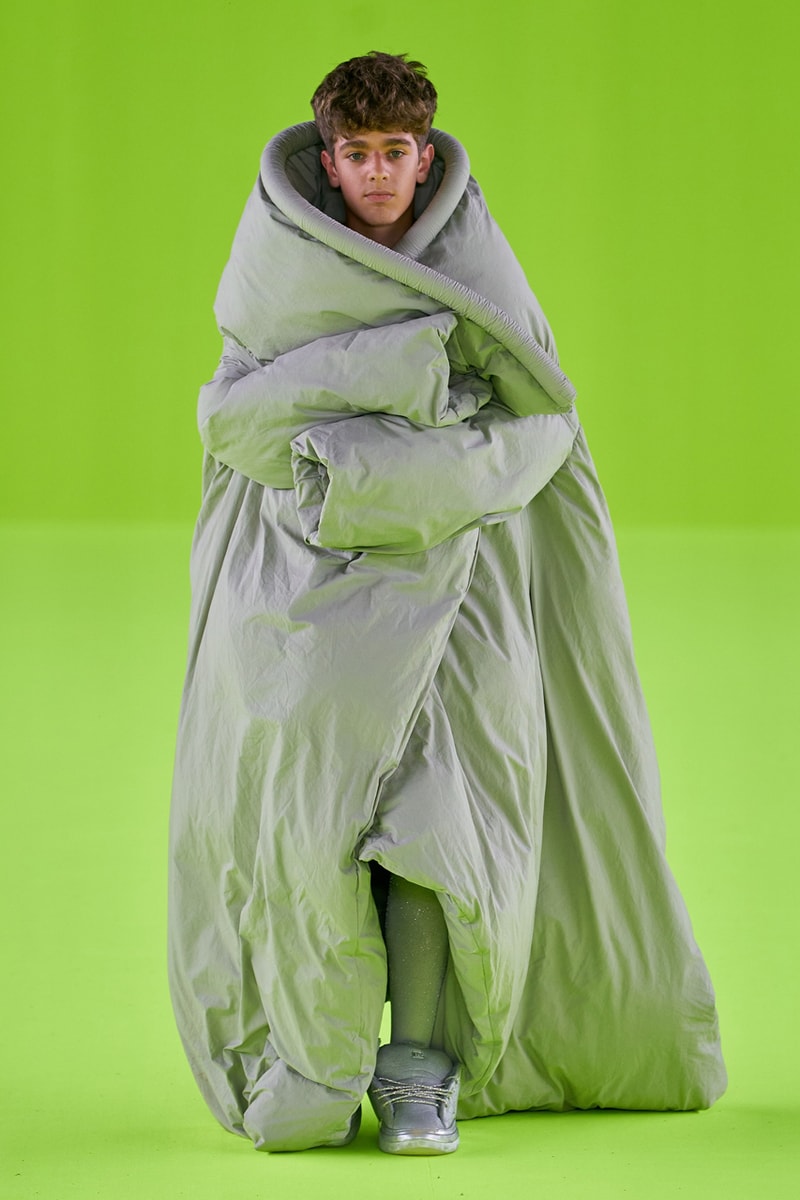 12 of 35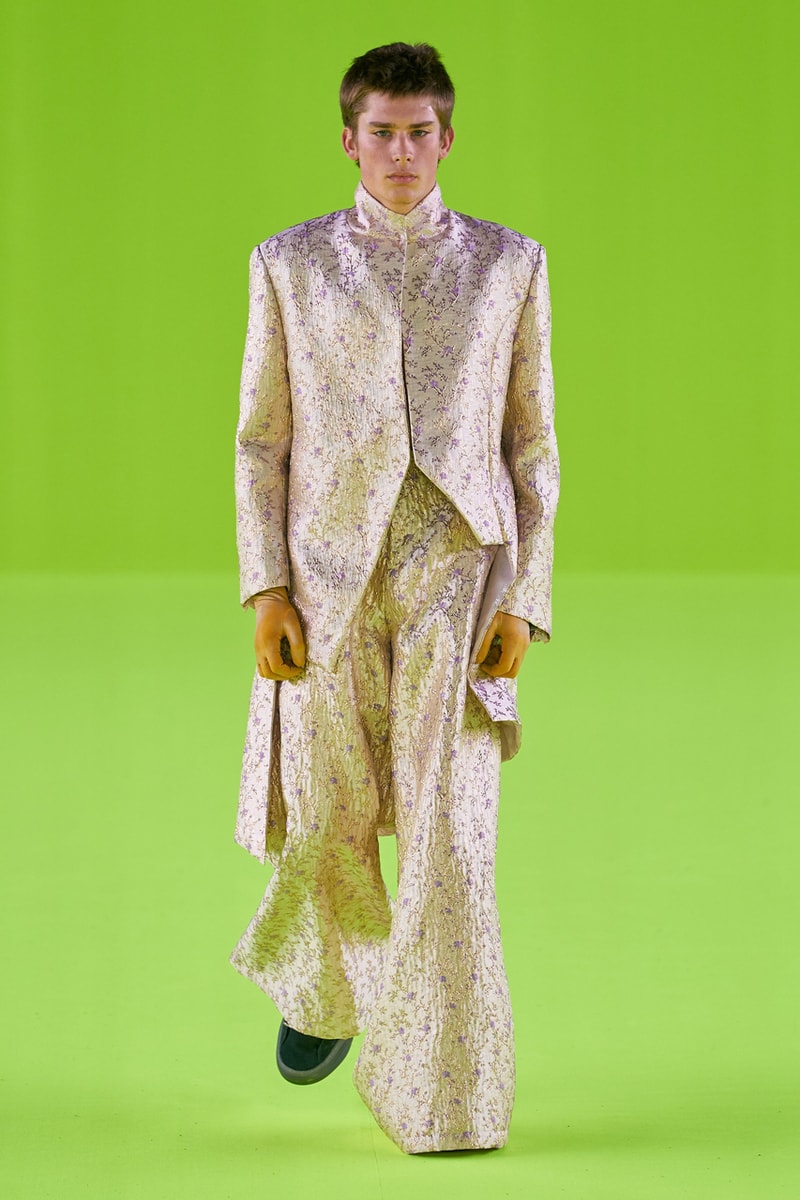 13 of 35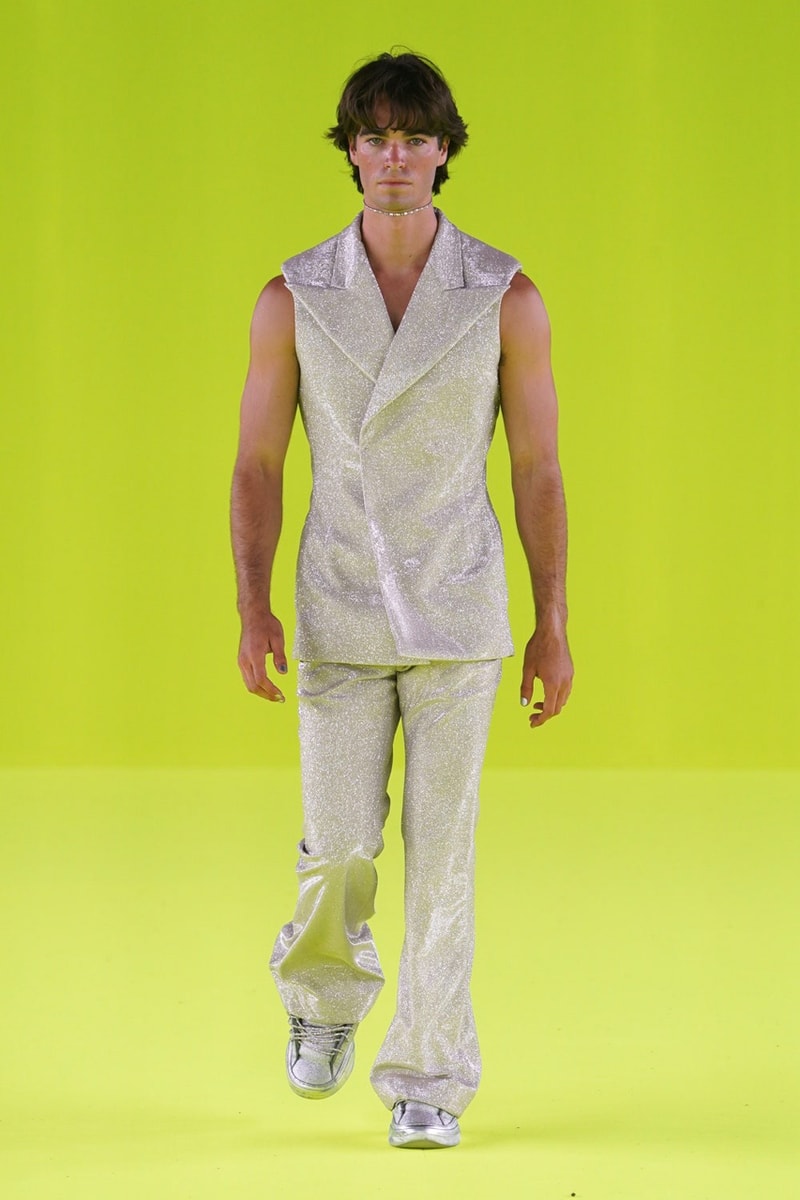 14 of 35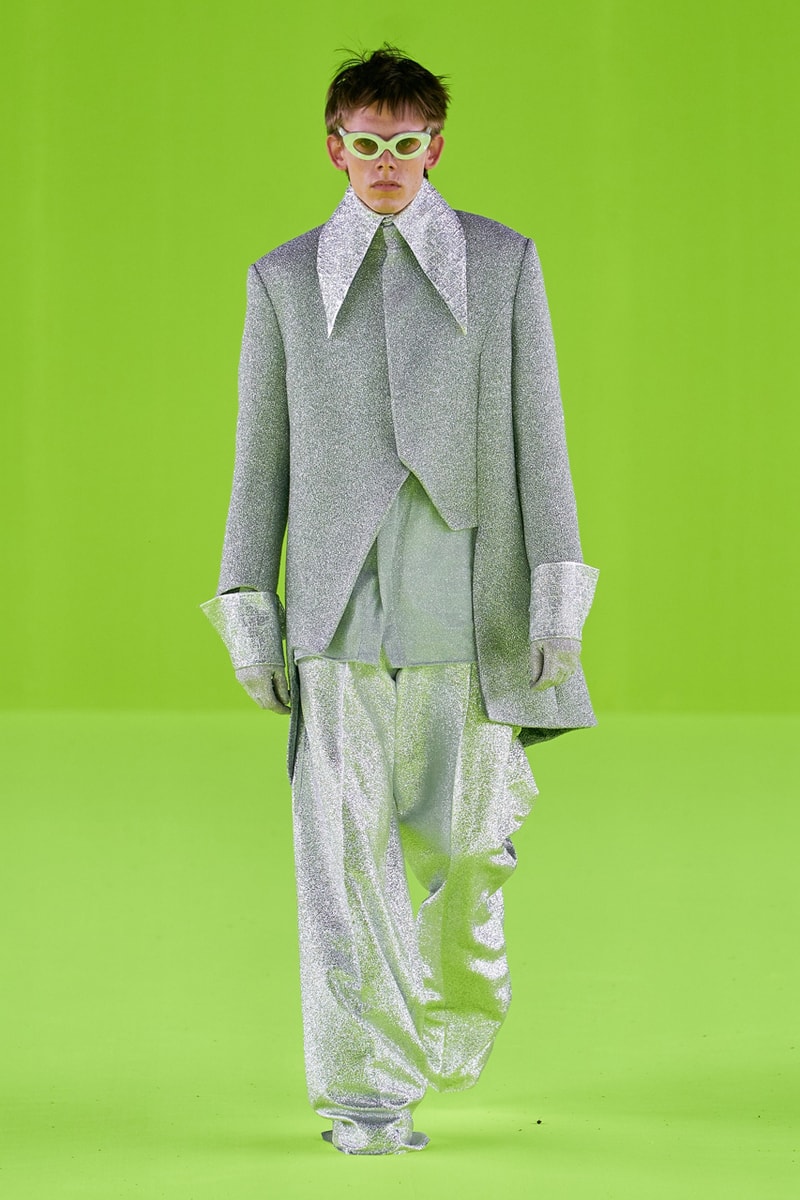 15 of 35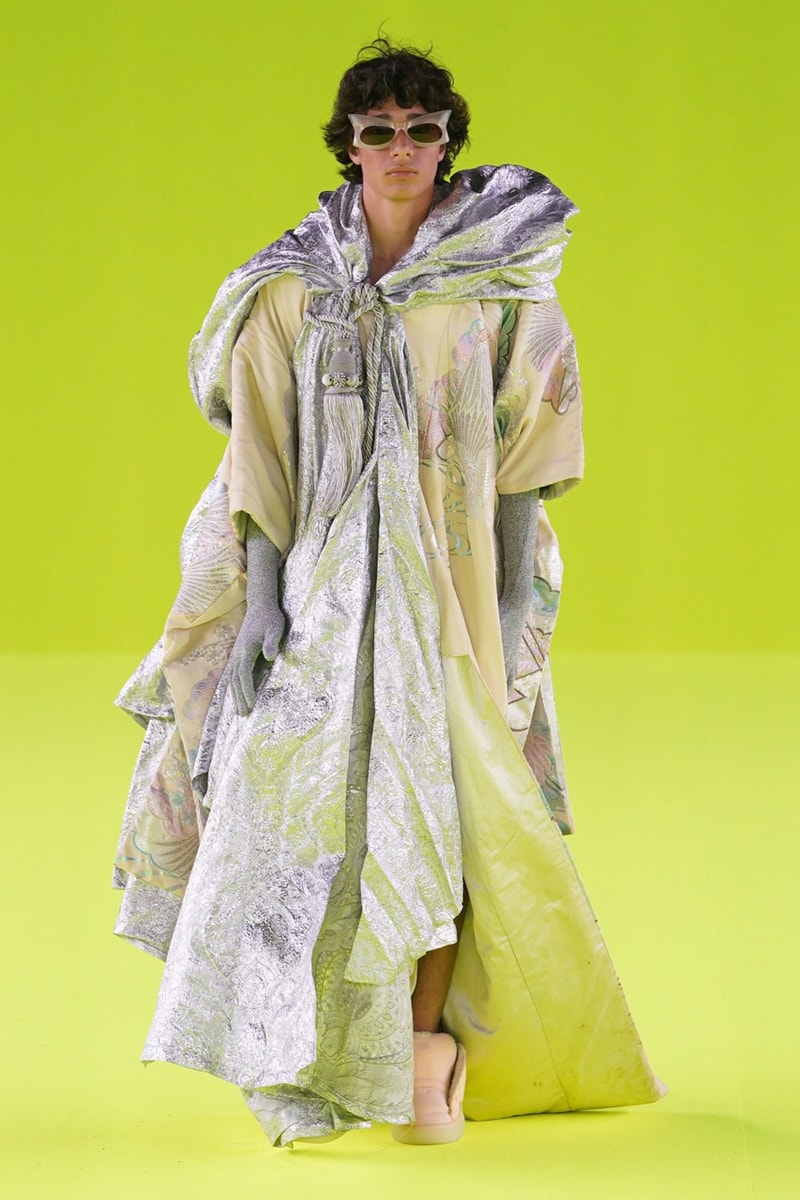 16 of 35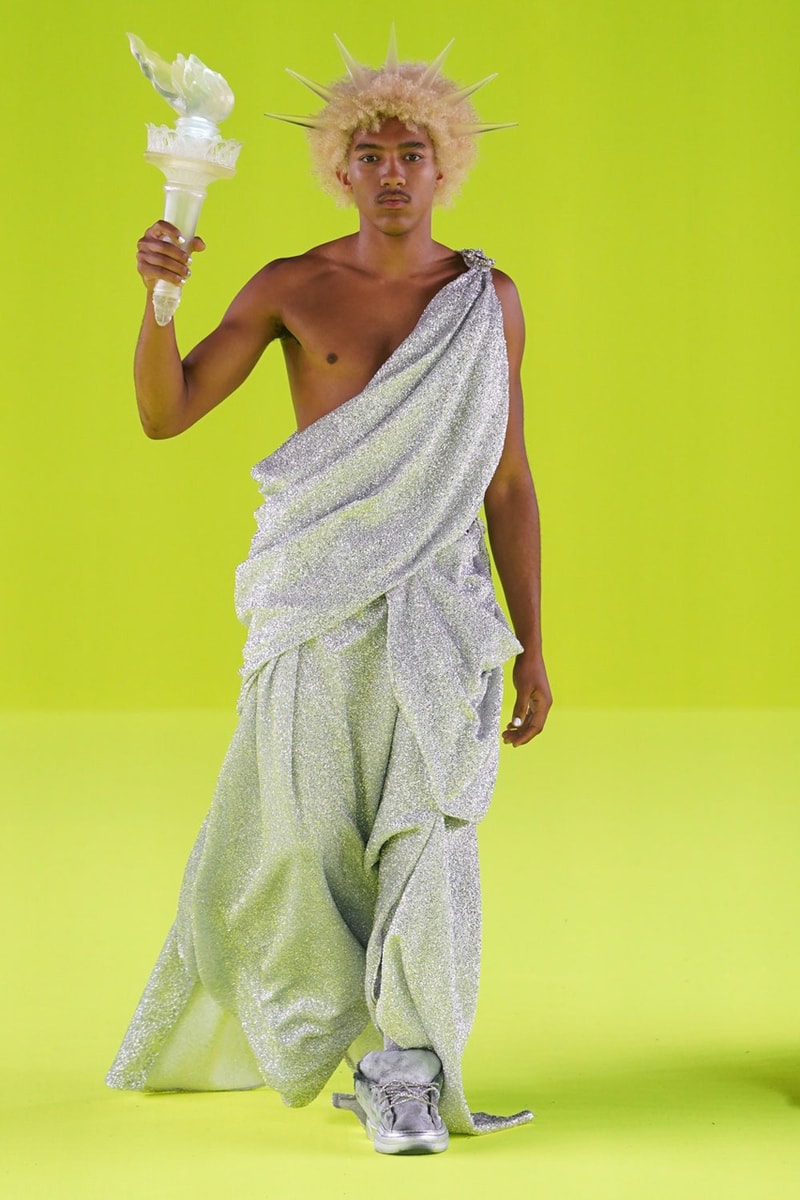 17 of 35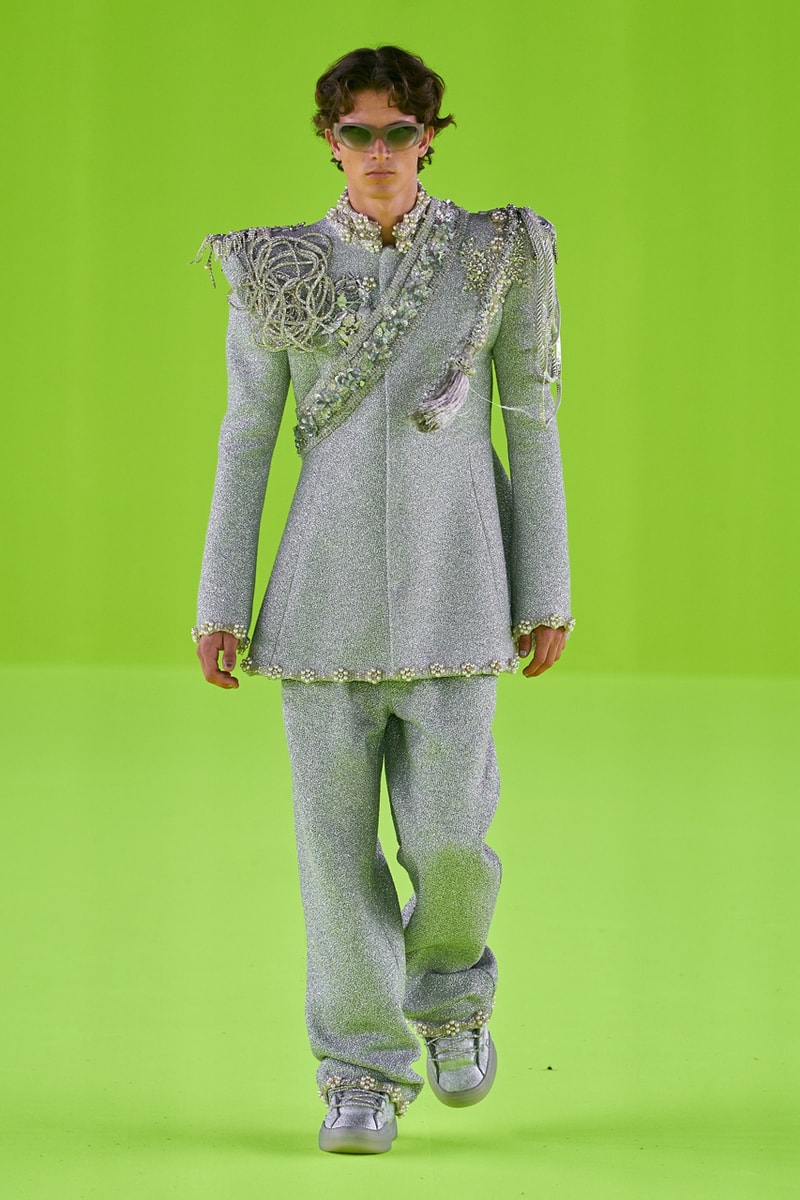 18 of 35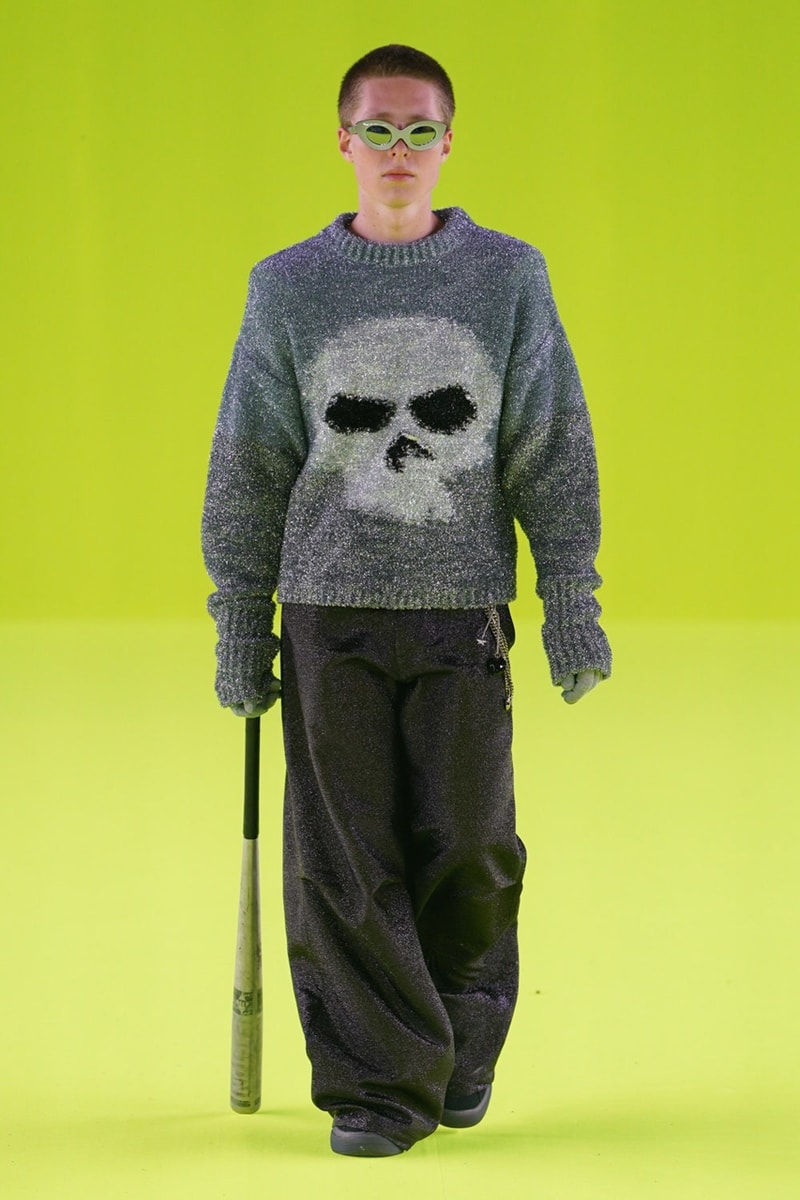 19 of 35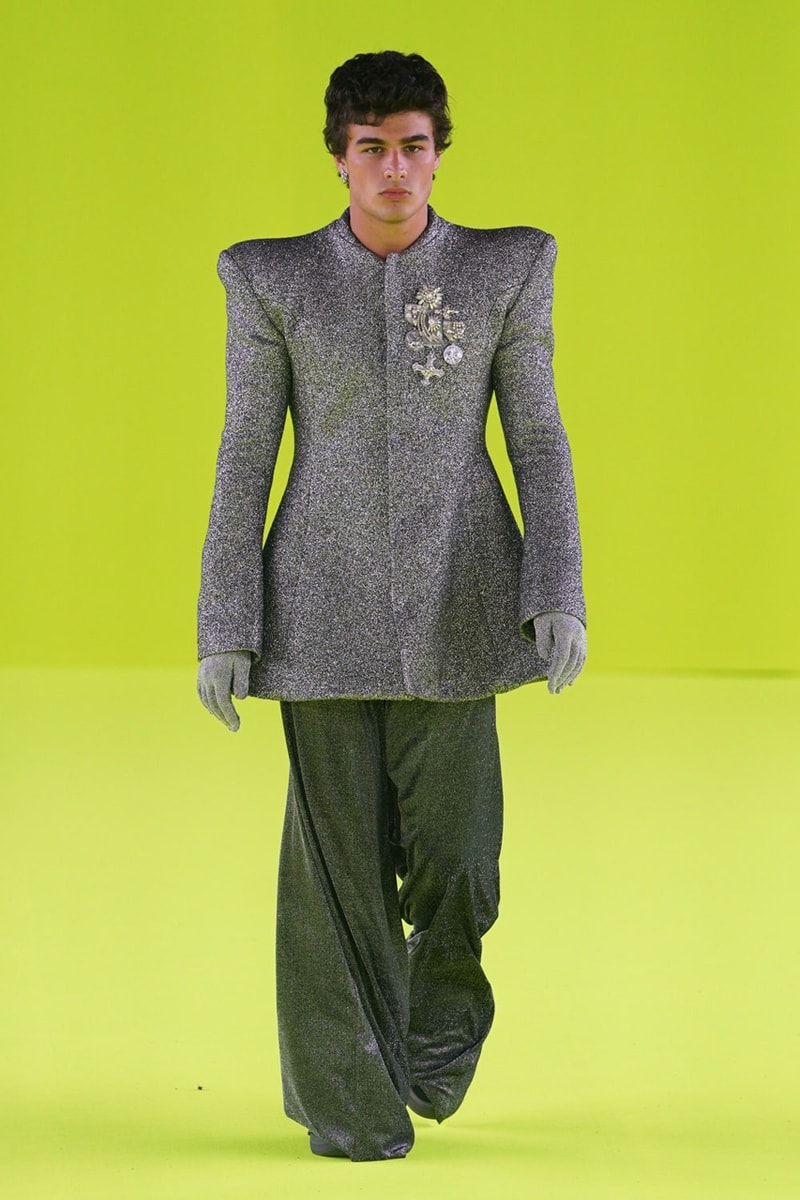 20 of 35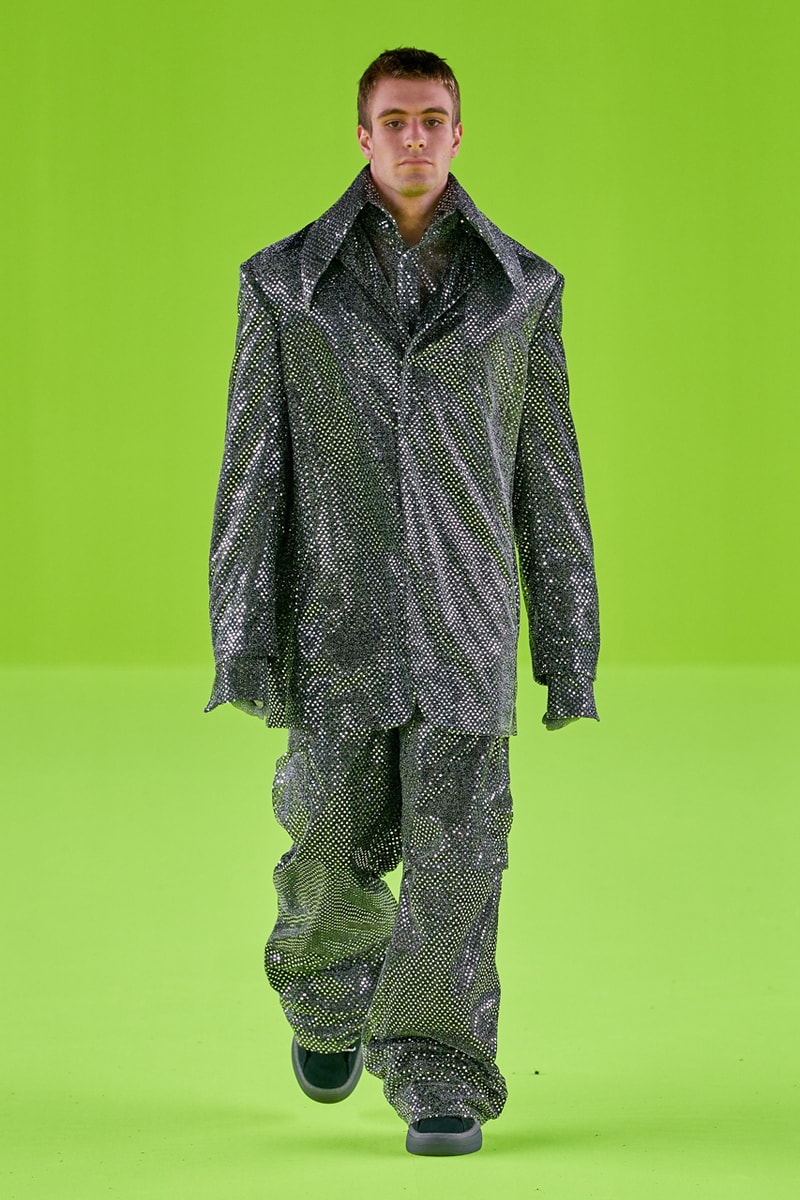 21 of 35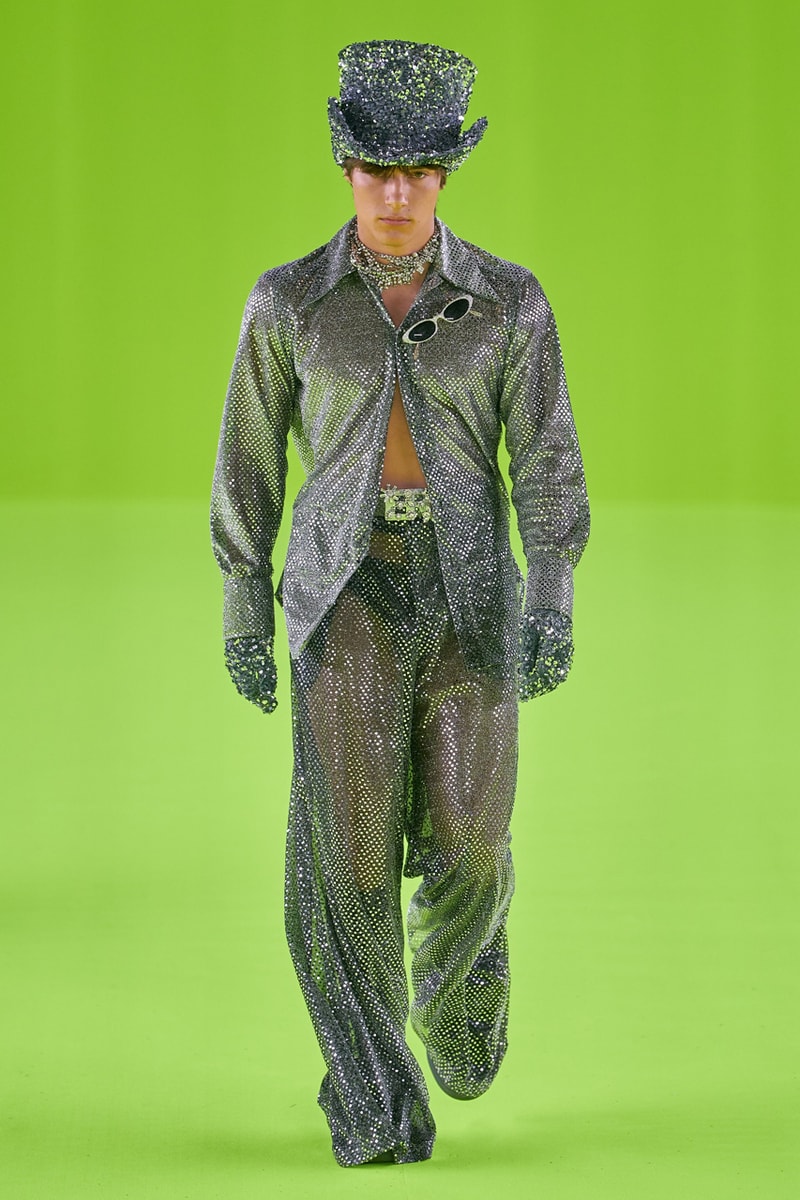 22 of 35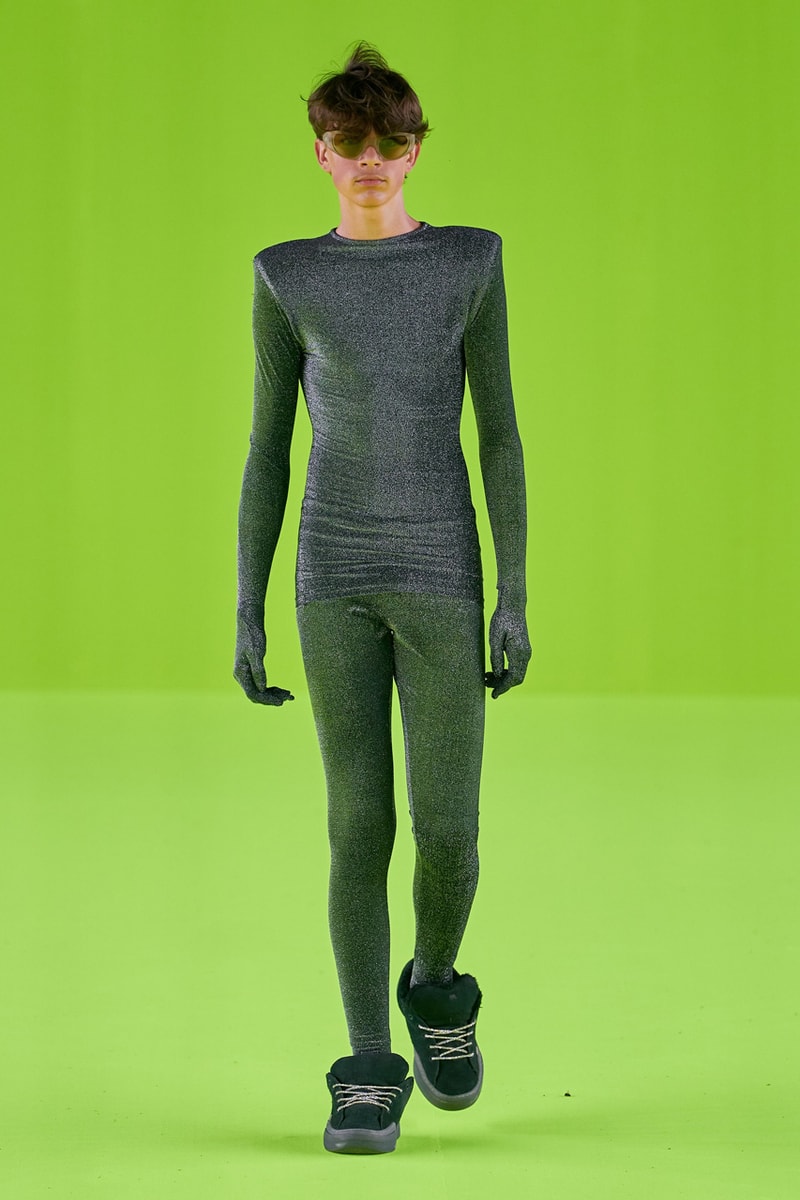 23 of 35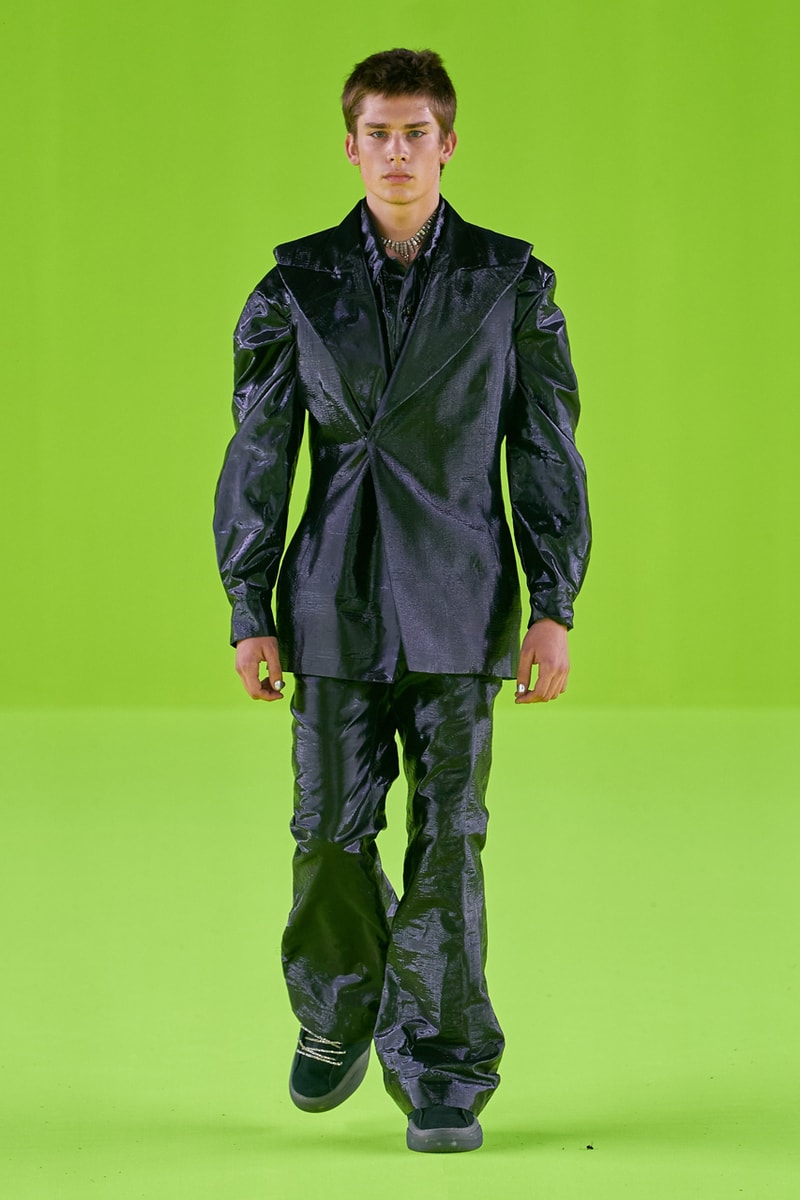 24 of 35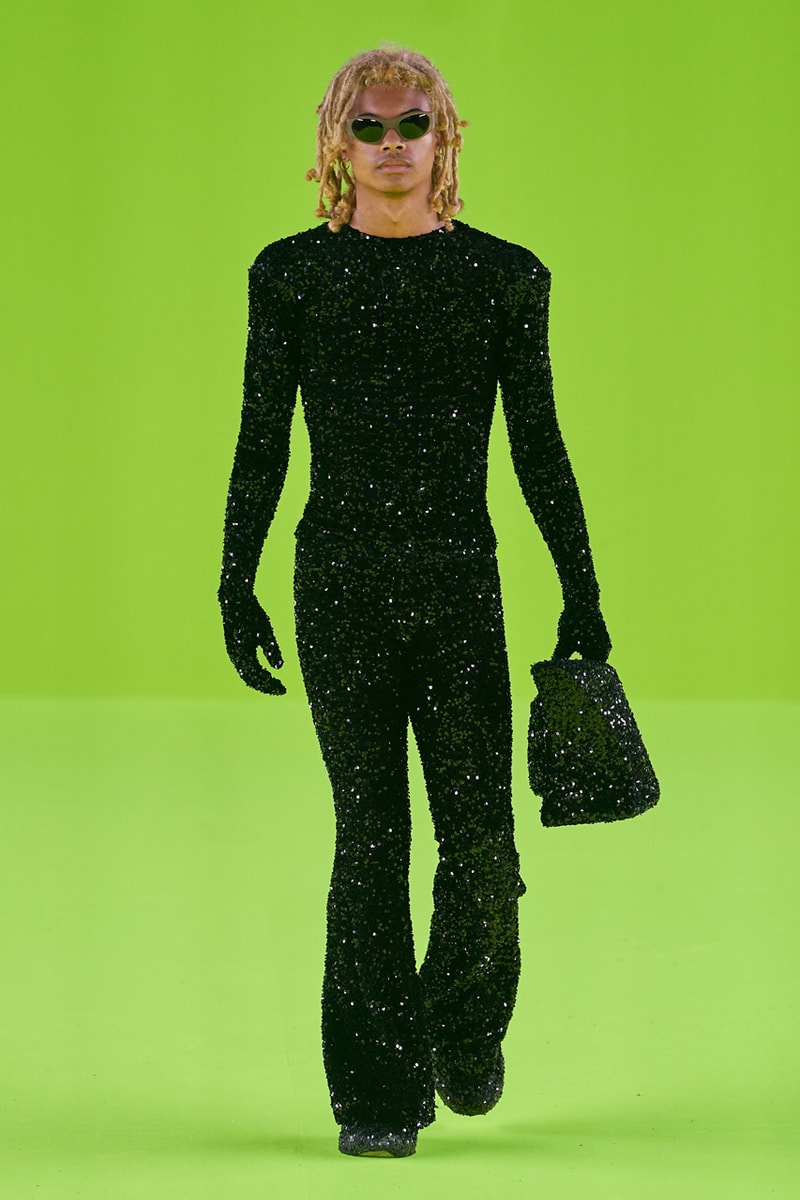 25 of 35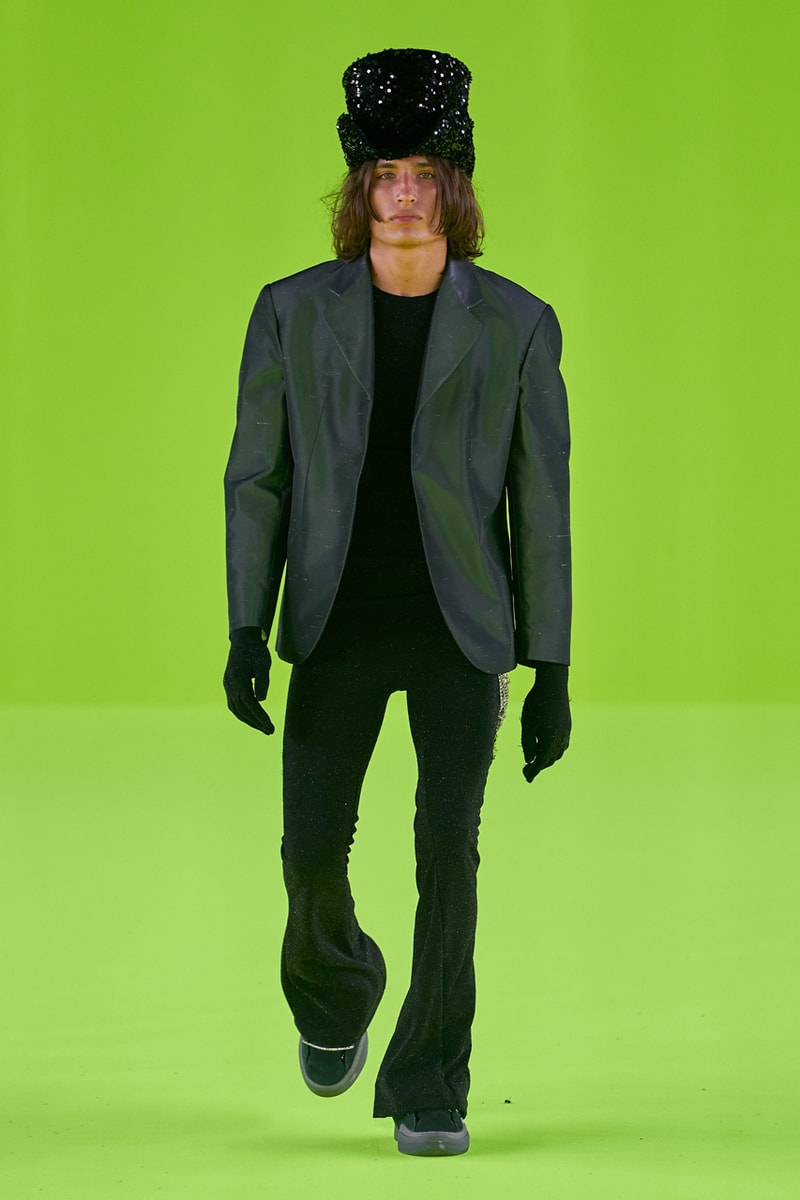 26 of 35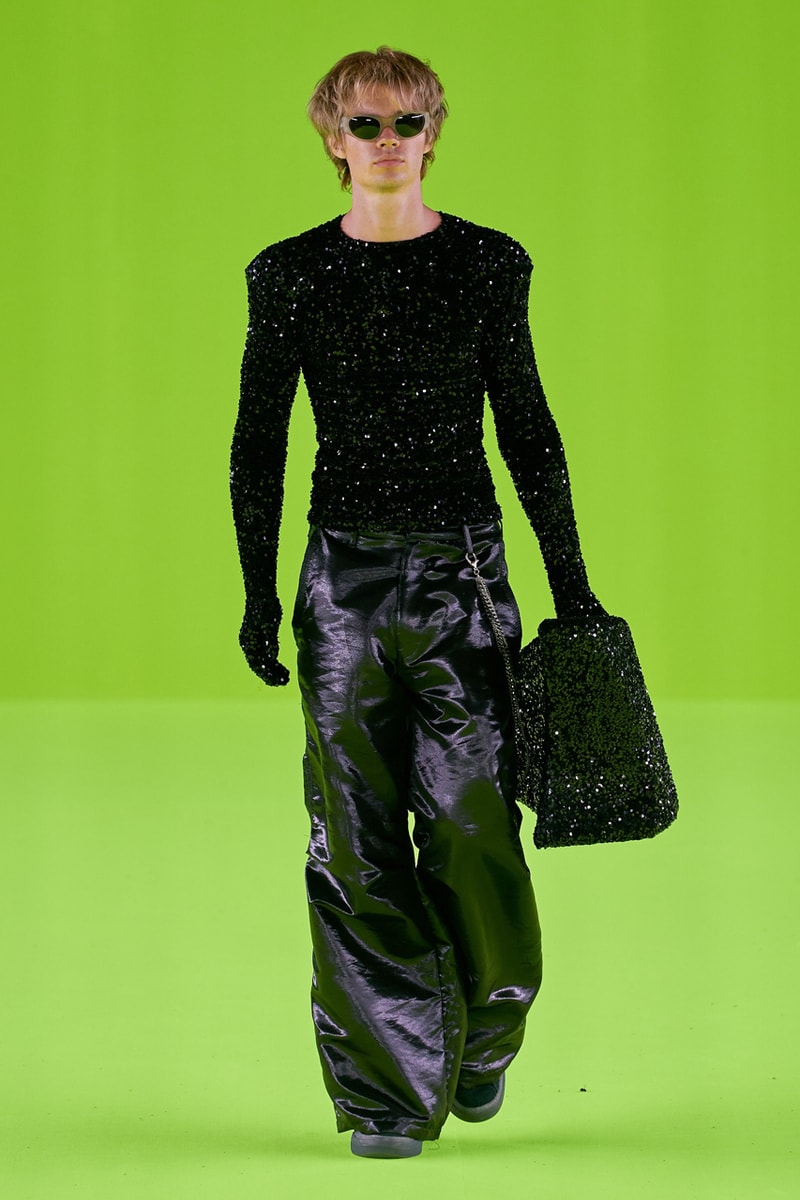 27 of 35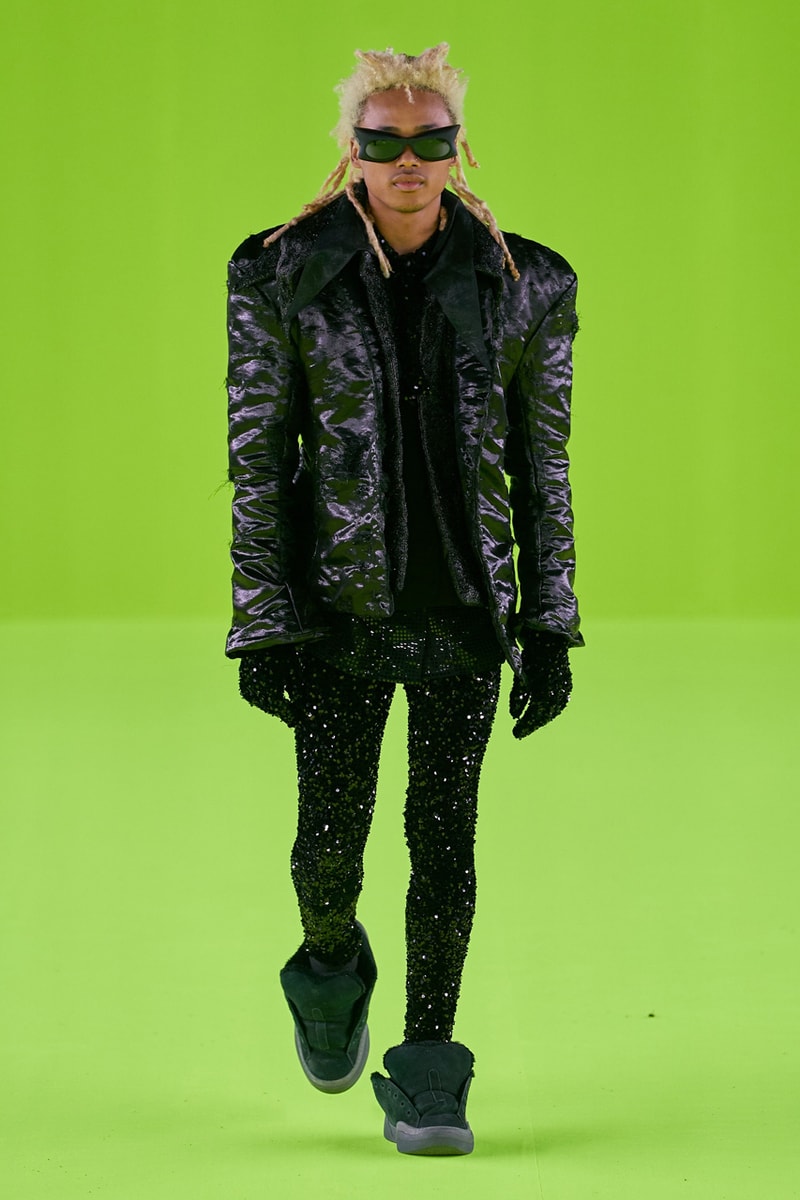 28 of 35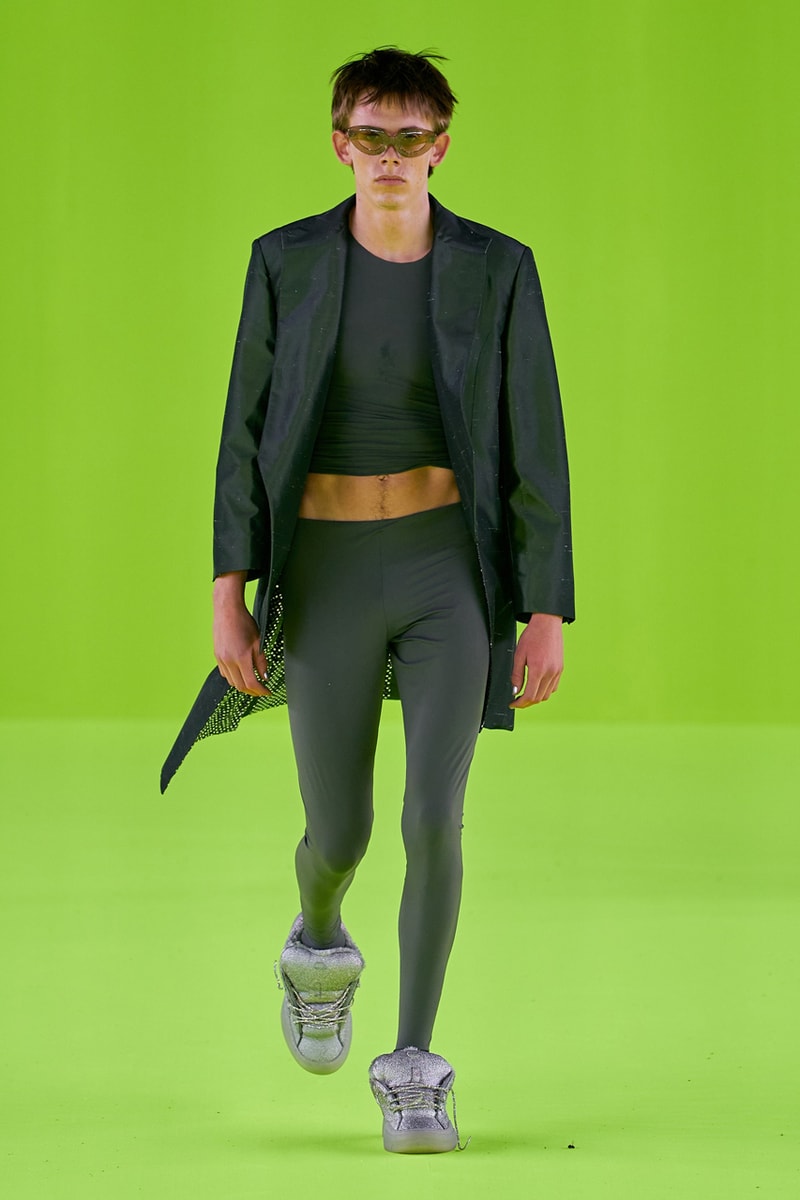 29 of 35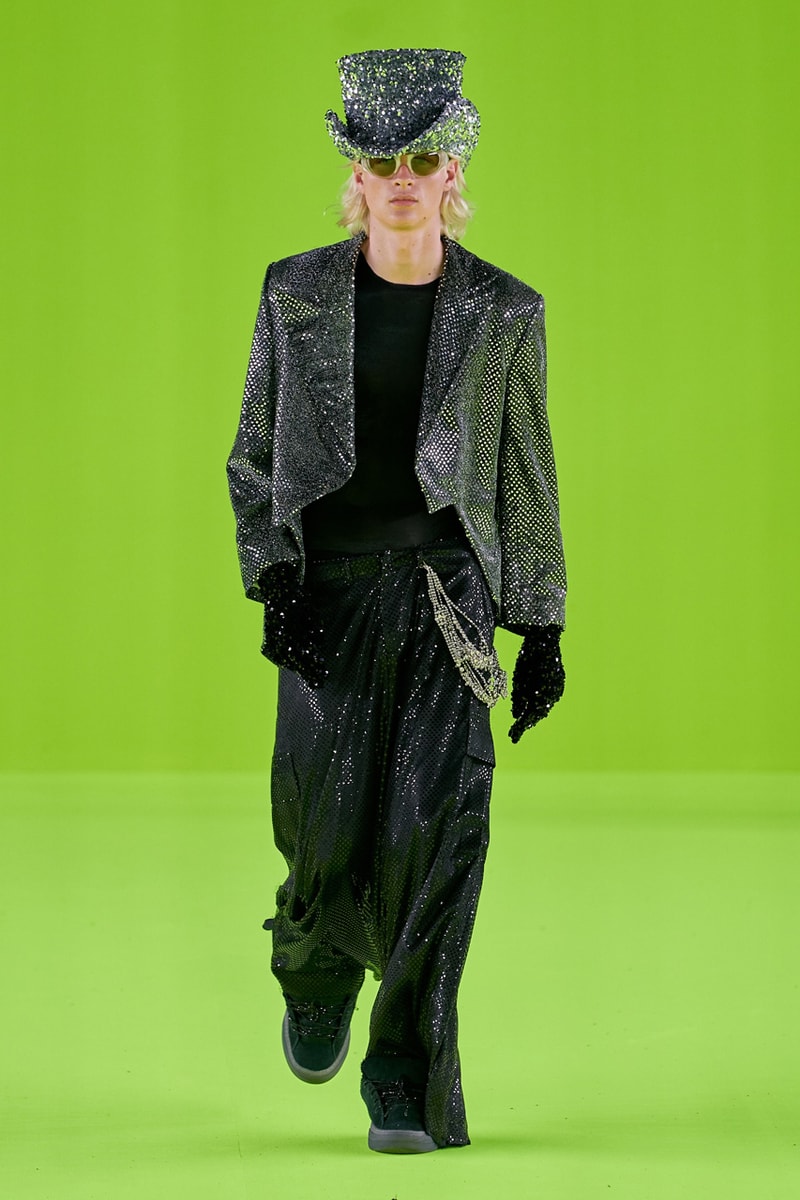 30 of 35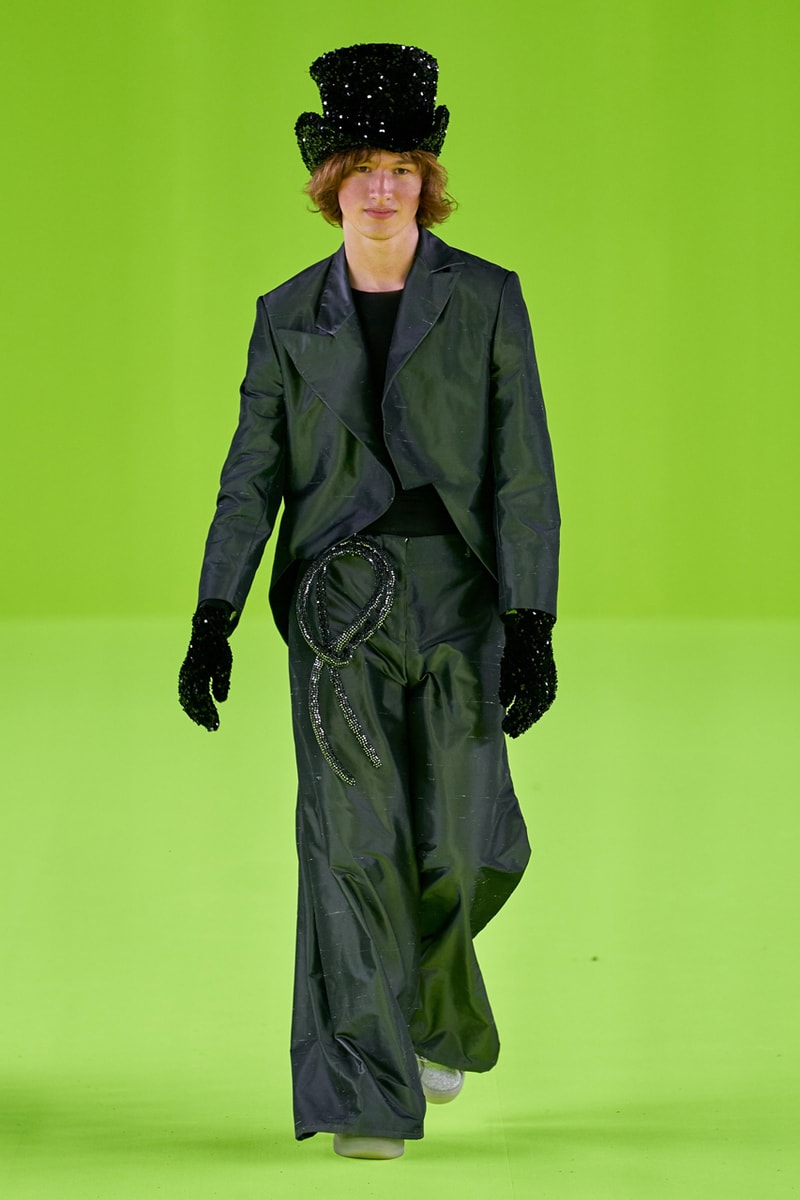 31 of 35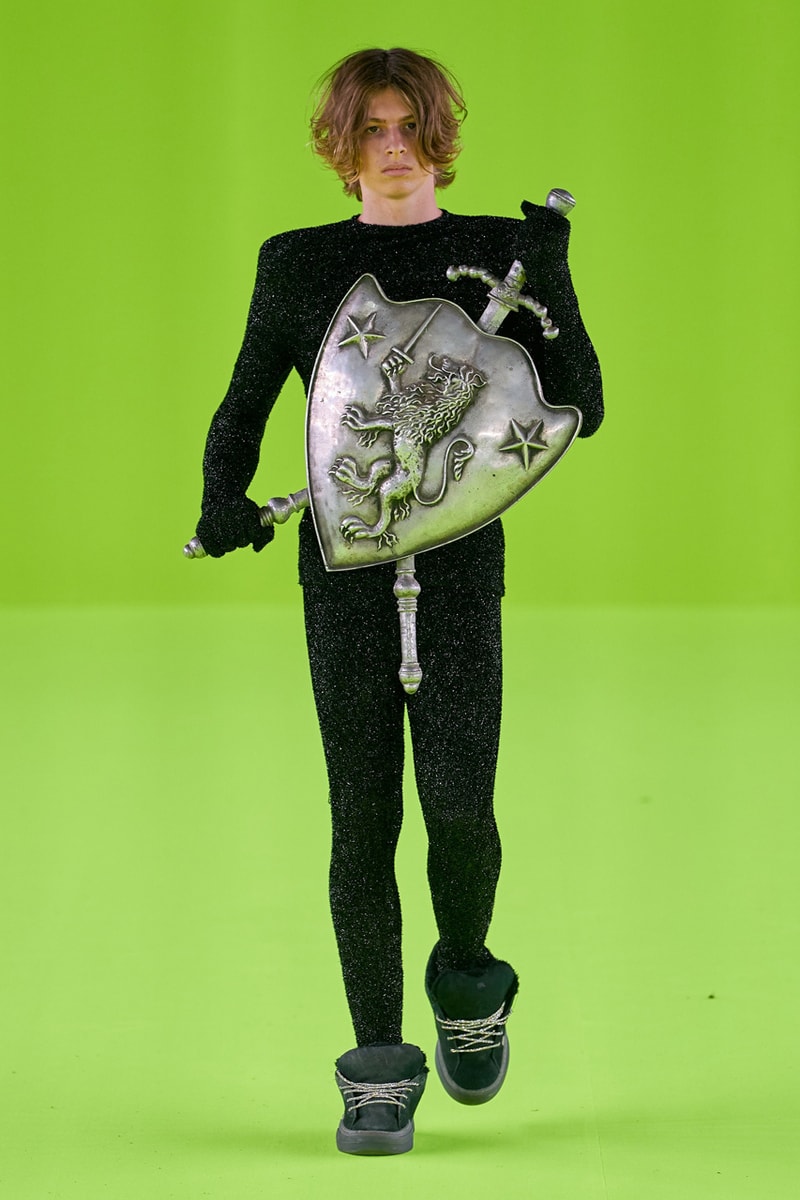 32 of 35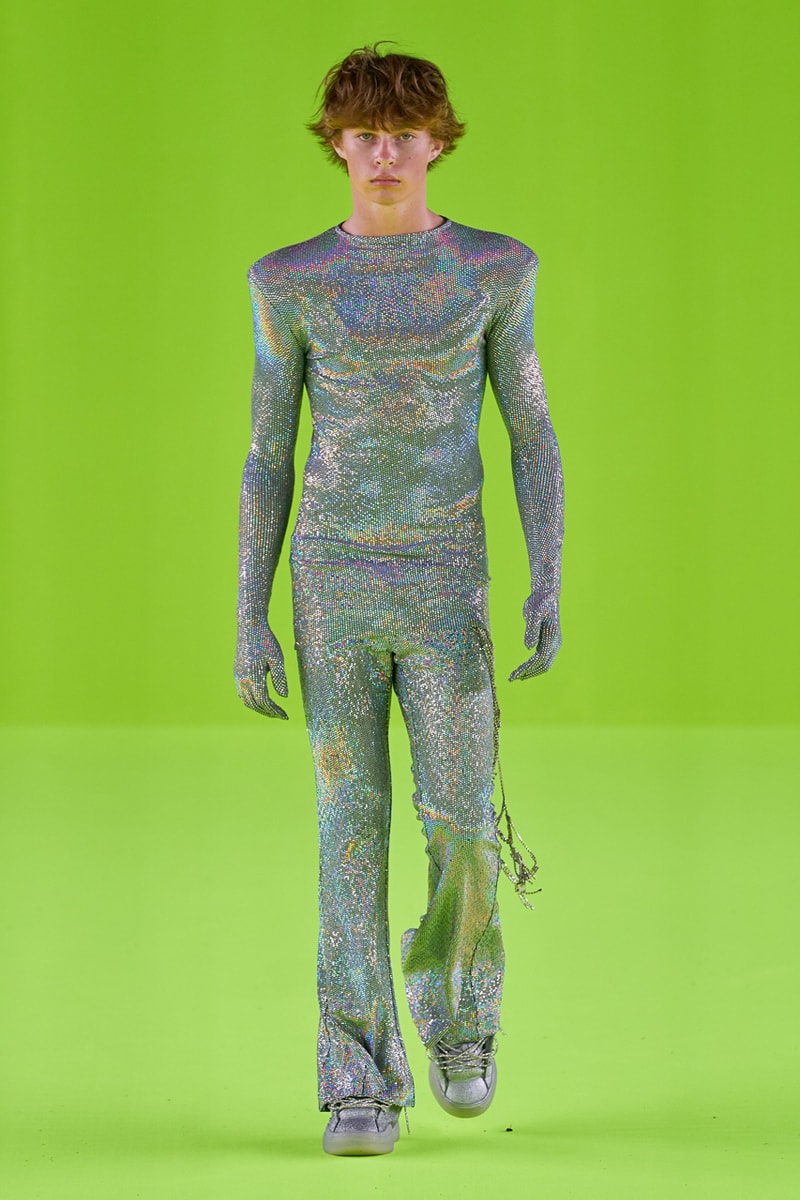 33 of 35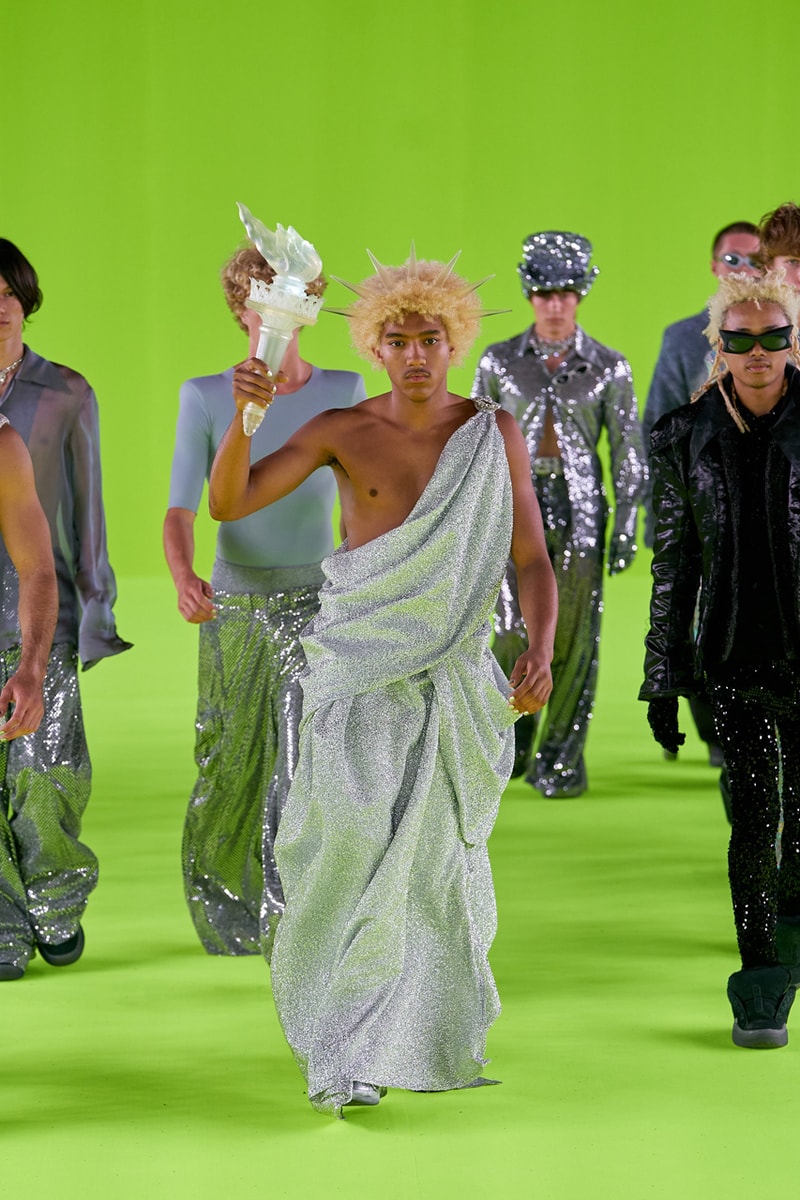 34 of 35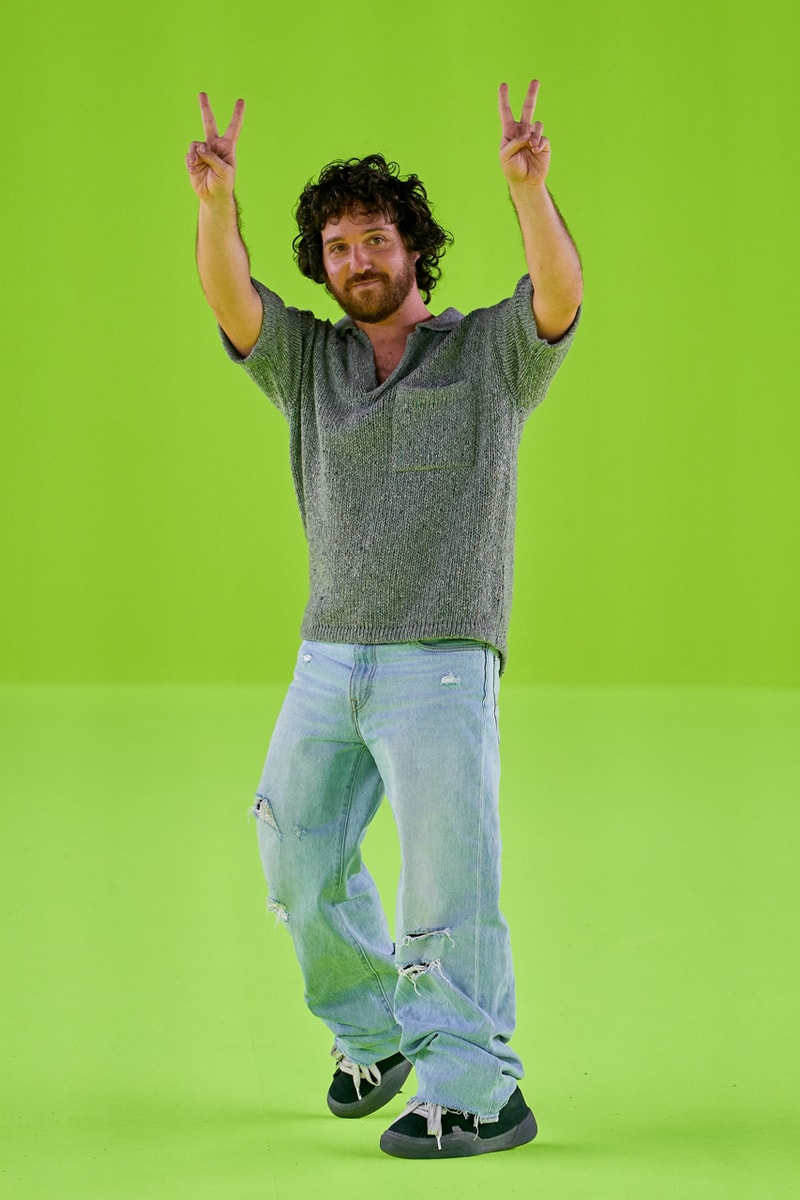 35 of 35
Last night, Eli Russell Linnetz's ERL shook Pitti Uomo 104 with retrofuturistic surfers and skaters. For the Californian designer's first-ever runway show, real-life embodiments of Venice Beach's society walked a green-laden catwalk in ERL's most promising and daring collection to date, almost as if they were masquerading to fit the brief. But this was Linnetz's dream all along; picking up confidence and learnings from his collaboration with Dior's Kim Jones to now create the Spring/Summer 2024 collection that might take ERL to even more stratospheric heights.
"It's my normal take on what I think people should wear," Linnetz exclusively told Hypebeast. "It's a super focused, elevated version of ERL." And when he told us that, explaining that the clothes were monochromatic and tonal, a big step into where the designer wants to take his brand, and were ultimately yet another exploration of "playfulness and youthful punk," he wasn't exaggerating.
But it was the shapes that struck a cord the most. Opening the show was a silver ensemble comprising of pants and a top, only here the top was made from neoprene and stuck tight to the skin, contrasting the American Football-style shoulder padding. This in itself was a switch to the formality below, as the trousers played on sartorial traditions and tailoring with pleats that vanished into puddling fabric towards the shoe.
These codes became a familiarity throughout the show, as Look 2 explored sheer and shimmering qualities, and Look 5 took the very same fuzzy materials used in Dior x ERL and applied it to jumpers, paired with silver baroque trousers.
The intention to subvert was clear, and in doing so it was unequivocally punk in its nature. Fine diamond jewelry complemented open-chested silver glitter blazers and clutch bags, but completely contradicted the skin-tight tops and caramel crushed velvet suit pants in the following look.
For more obvious riffs, ERL delivered "upcycled and reworked kimonos mixed with Roman-like fabrics, which is like a silver brocade, tying back to Florence," as well as hats that wouldn't go amiss on Slash from Guns N' Roses. But again, these coats which were taken straight from the 1960s and outerwear fashioned from California King duvets, let alone ERL's debut footwear range (more on that later).
ERL SS24 explored all of the references, which is a recipe that few can cook up. Contemporary rubber eyewear that can be worn by surfers in the ocean or as you sit on the FROW at a fashion show shouldn't work alongside a glitter-fabric outfit that's inspired by the Florentine Renaissance period — but it did, and it was great.
What Linnetz has done is prove that he's a designer worth his weight, no longer a name-brand for T-shirts and puffer jackets but a fully-fledged visionary who can balance fun with a serious fashion factor.
Prior to the show, Hypebeast caught up with Eli Russell Linnetz to talk about how he got to this point, what the show really means to him and the world, and where he's going next. Read on to find out more:
Hypebeast: What are your inspirations behind the collection?
Eli Russell Linnetz: Pitti is a mountain of an undertaking. I'm used to just doing my collections in Venice Beach and just photographing them myself and doing all the casting myself. So for me, ERL has always been super intimate. 
This is going to be my first solo runway show. So it's really a chance for me to show kind of a more focused sense of my skills, more of my kind of skill set and the stuff I want to say. [For example], my background: I went to film school for screenwriting. I'm first and foremost a screenwriter and a director. I think [stepping] away from the music industry and the film industry and going into fashion was something I was just doing for myself, but didn't really have to do with anyone else. 
But now we're in 300-something stores and there's a newfound pressure when you're suddenly doing stuff for other people. So for me, it's kind of like, oh, I want really wanted to do Pitti for myself. 
I dug back again into every collection, which starts from being a screenwriter. What do I want to say? What is the story of the season? This collection tells the story of 100 years in the future in Florence, in the year 2176. Florence is underwater at this point. All the surfers from California have gone to Florence on a surfing trip. This big ambassador is like throwing a surreal ball and all these American surfer guys sneak into the ball and they're playing dress up in the ambassador's closet with all these relics from around the world. They sneak into the ball and kind of masquerade as rich people for the night.
That's quite a funny play on the seemingly antiquated attitude of Pitti – it's very on-brand. 
It's super fun. I really wanted to make sure that even though I was giving my take on eveningwear – we're launching all suiting and artisanal tailoring –  I really wanted to keep the guy from Venice Beach and the surfer. 
How do you feel about this not just being your first runway show, but also being part of Pitti?
I guess some part of me feels super exposed, just because I'm used to being a weirdo just by myself. Having a live event is certainly a big step. But the Dior show gave me the confidence to take a stab at it for myself.
It's super ironic because I've done stage design for Ye and Lady Gaga's Vegas tour. I've created some of the biggest stages. But when it comes to me, I feel like there's the intimacy of ERL. To say it in such a kind of public way is a new sensation. But I'm excited to see what happens. I've always liked taking risks in life, so for me, it's an adventure.
Why is now the right time to evolve ERL?
Everything I do is it's never for the general public, it's always for myself, first and foremost. I really wanted to show at a place that was really about the art and the work, because I approach everything super authentically. 
In my head it had to be Pitti; there's authenticity and artistry to what it represents. I didn't want to kind of just do it in a vacuum of my own head. I wanted to kind of do it and show people in the industry what I had to say.
There's a slogan for the collection, "California Couture Made In Italy." Is this all-encompassing of the overarching vision? 
Yeah. It's kind of been cobbled all around the world. All the suiting is handmade in Italy. It's all made out of these super light nylons and taffetas, which remind me of the ease of the Californian guy. 
So it's kind of like this mix of my past and my biography in this funny collage.
And you mentioned Dior giving you confidence. Did working with Kim Jones inspire you to take this leap?
Absolutely. Yeah, just working with Kim… he gave me so much freedom. I feel like it's easy to create rules in your head of how you want your art to be seen. I realized with Dior that you can have so much control of something and it's kind of just a magical thing, once you put it out into the world, and to kind of see how it grows on its own. I've never kind of put something like that with my name on it on such a large scale. Even associating my face with it, walking out at the end. So that was super scary for me, I like hiding and letting my work speak for itself.
But after doing that, I realized "Oh, like, this isn't something to be scared about". There's something about a runway show that's very presentational that lets people interpret it more than just one photo. There are so many different angles and ways that people are going to interpret it and see it, so, that was exciting to me. 
ERL is very fun, Pitti is quite serious. How did you want that contrast to play out?
I think why Pitti brought me in this year is because it really wanted to do a big rebrand and change, and I'm kind of selling that like… even though there's a lot of serious suiting going on, there's also my playfulness and tongue in cheek mischievousness. It was perfect for this moment in time of pity. 
I did a giant installation in the Fortezza, too, so there'll be a big imprint of ERL everywhere throughout the festival. So it's really exciting. Taking something so serious and twisting it on its head. Honestly, I'm paying homage to the suiting and where it's made, I'm respecting the artistry while also doing my take on it with the materials and in the silhouettes and the shapes, but still honoring the craft itself.
And on the topic of "takes," you've been busy designing ERL's debut sneaker. That's always a big step for a young House.
Skating and surfing are such a big part of who I am. Growing up in Venice, your shoes say so much about who you are. 
Our Dior shoe is an insane success. So for me to create something in-house, I wanted it to be something deceivingly simple… we started crazy and I kept stripping it down and stripping it down to like almost no branding, where it almost becomes anonymous.
I wanted it to kind of become part of the culture and not say too much about the person wearing it. 
It's deceivingly simple, but they're like these kind of skate shoes with these diamond laces. 
Real diamonds?
No, no! They're rhinestones! 
The shoe is deceivingly simple, but it literally took two years to make. It really captures this amazing mix of a tennis shoe, skateboarding, and also tying back to our swirl and our wave. It literally took infinite tries to get these arches [in the shoe's shape]. It's like a really complex design.  
I feel like everyone overcomplicate things, and I was like, "Oh, what do I actually want to wear?" You know? I wanted to do something that had a vibe. It looks kind of like the nose of a dolphin, or shark or something, you know, but it also doesn't say too much, which I like.
As you say, the shoe is quite simplistic, which is a complete contrast to the dramatic collection you've delivered at Pitti. How does it fit into, and go on to define, the wider ERL universe?
Since the beginning of ERL, no matter what world or era I was exploring, the skate shoe was the glue that really always brought it back to Venice. 
It really unintentionally grounds the collection, because, for me, everything in this collection is about dressing up. I love the idea of… you still have your shoes on and you can have this crazy fantastical outfit or wear these crazy fantastical rubber futuristic eyewear, but the shoes still kind of say who you are, and where you're from. 
At the end of the day, you're a skater, a surfer. So I like grounding it. It's not ironic, but I like the realism it brings to the story.
And where is ERL going to go from here?
I think it's exciting to expand. As a designer, I've really nailed the effortless-casual Venice Beach guy. But I have so much more in my head of what I want to explore. 
This is an exploration into the future of ERL, in terms of eveningwear, tailoring, suiting, and creating enough with the footwear and the eyewear for a 360-degree picture of who that person is. 
Before it seemed like it was a piece here a piece there. It's exciting that people can buy this full look or this full outfit and embody the character from the storyline.