Composer Ryuichi Sakamoto Curated A Playlist For His Funeral
"We would like to share the playlist that Ryuichi had been privately compiling to be played at his own funeral," his management said. "He truly was with music until the very end."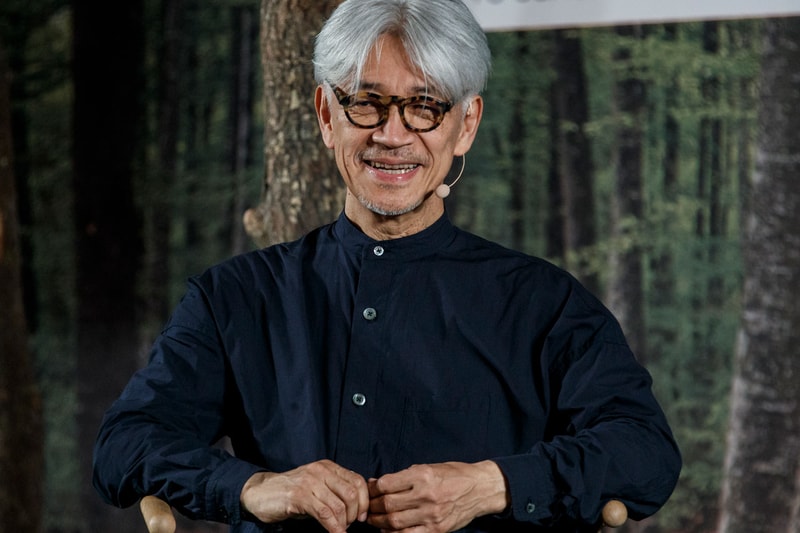 Ryuichi Sakamoto's team has shared the last playlist created by the late Japanese composer and musician.
Sakamoto passed away in late March from throat cancer, which he was diagnosed with in 2021. The prolific artist continued making music from his home studio while simultaneously undergoing treatment. His final album, 12, was released in January.
The playlist his management has shared was created by Sakamoto for his own funeral, and is succinctly titled "funeral." It opens with an 11-minute long track from one of his collaborators, Alva Soto, and includes classics from the likes of Johann Sebastian Bach and Claude Debussy. Additional artists included in the mix are Ennio Morricone, Nino Rota and David Sylvian, and for the last of the 33 songs, Sakamoto selected Laurel Halo's "Breath."
"We would like to share the playlist that Ryuichi had been privately compiling to be played at his own funeral to accompany his passing," his management wrote in a message. "He truly was with music until the very end."
Stream Sakamoto's final playlist below.
In other music news, Rihanna has overtaken Eminem as the artist with the second-most certified RIAA singles.