Saul Steinberg's Hand-Painted Cat Cozies Up on the Eames Fiberglass Armchair
A collaboration between Vitra, Herman Miller, Eames Office and Steinberg's estate, the hand-painted chair is limited to 500 units.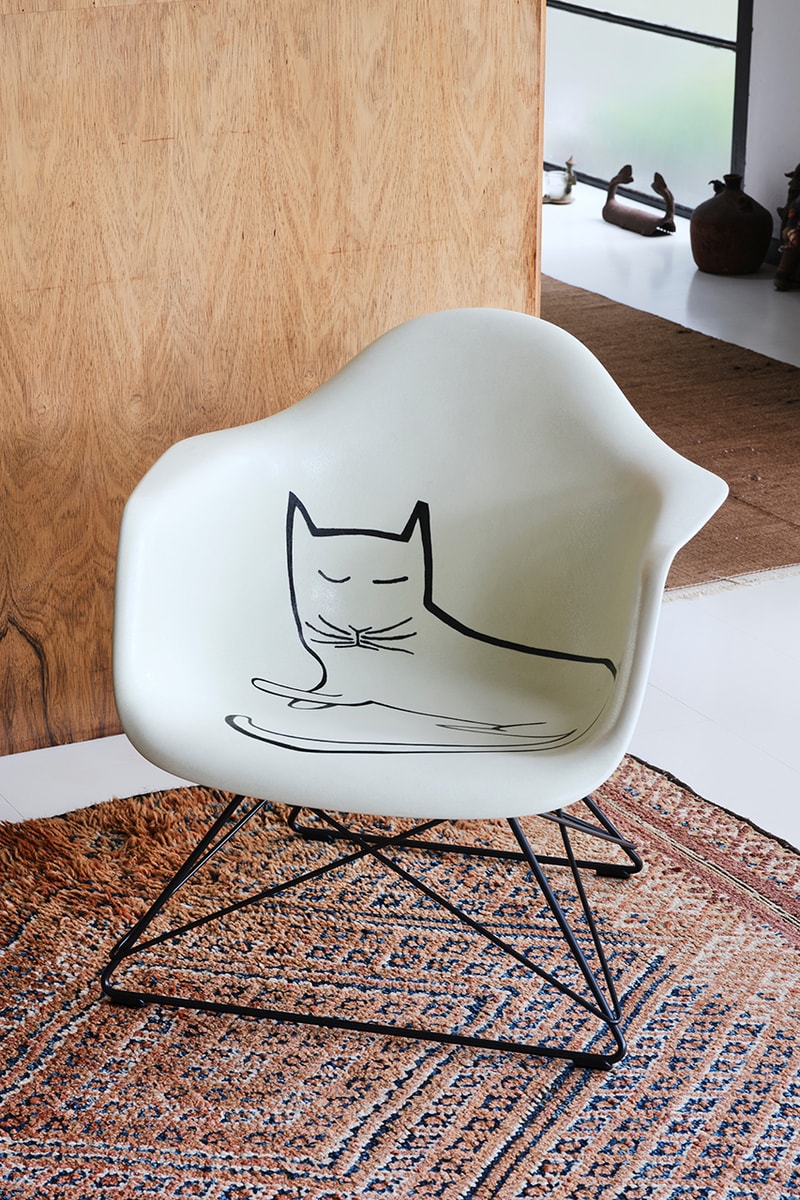 1 of 4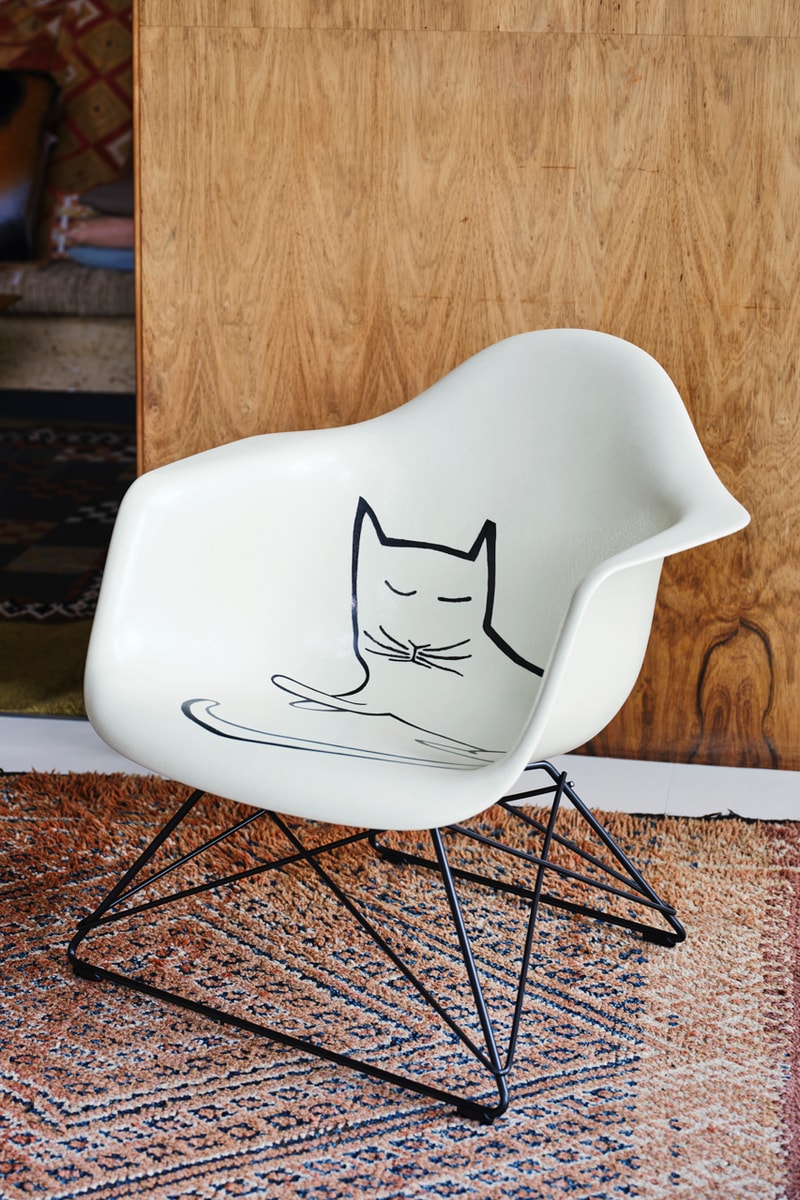 2 of 4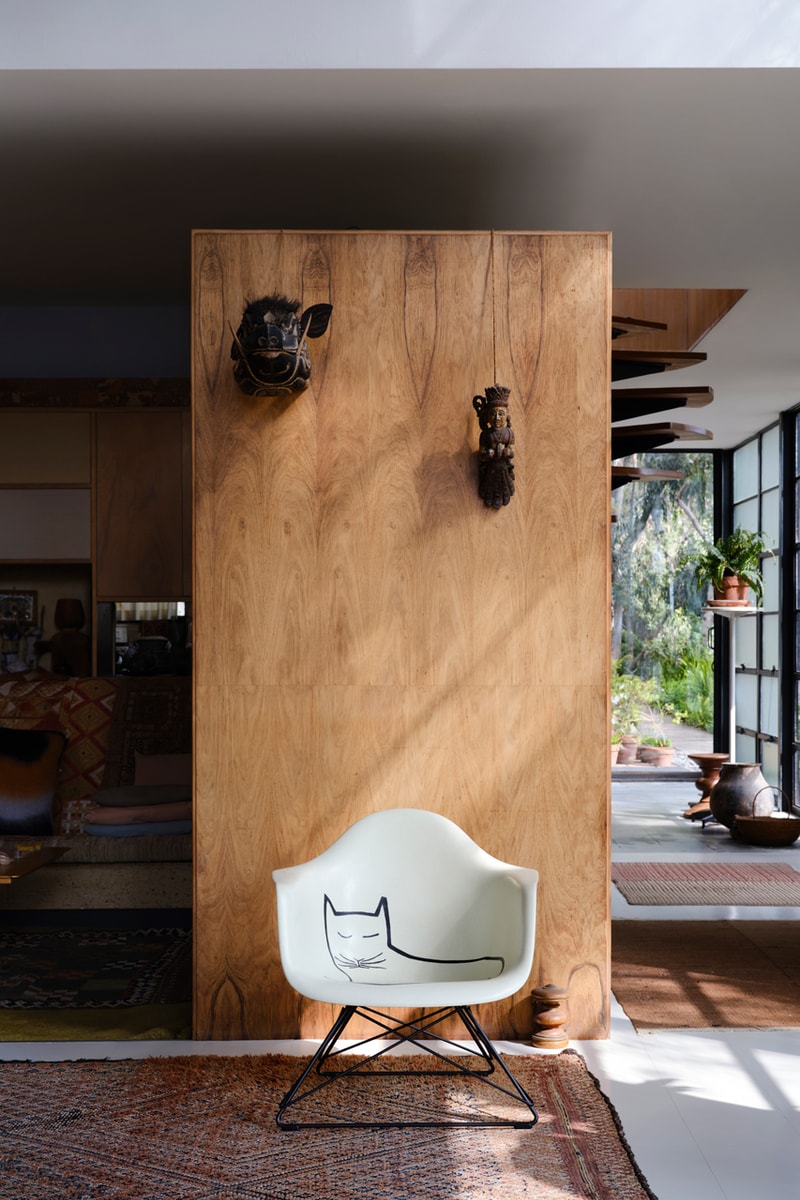 3 of 4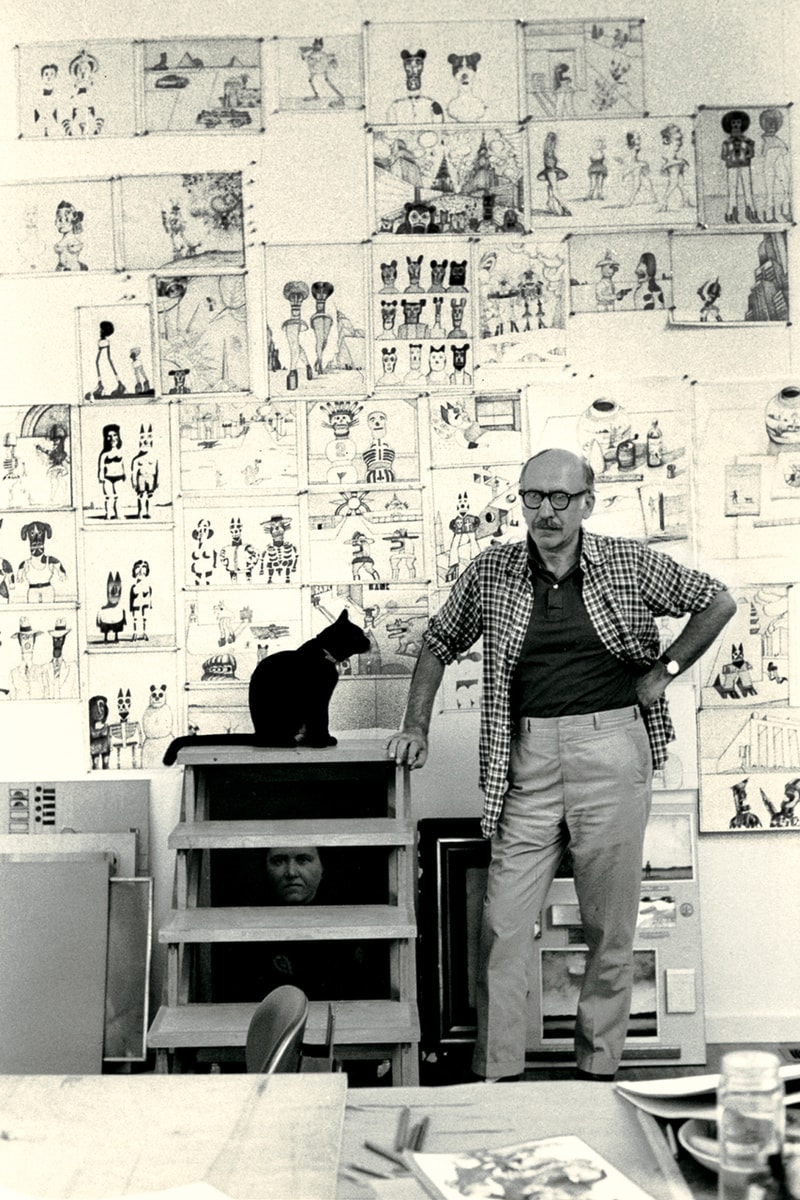 4 of 4
Eames Office first developed their now-iconc shell chair in 1950. Shortly after the chair was produced for the first time, Saul Steinberg — an artist and architect who was a close personal friend of both Charles and Ray Eames — paid a visit to Eames HQ in Venice, California, and, in his irreverent-yet-playful nature, picked up a paintbrush and began painting all over the studio. Some designers may have viewed this expression as an act of sacrilege, but Charles and Ray loved it, so much in fact, that they documented Steinberg's paintings in a series of photographs.
One of the most notable pieces of art spawned from Stenberg's burst of creativity was a cat (one of his preferred subjects) nestled into the just-made fiberglass armchair. Now, nearly three-quarters of a century later, Vitra, Herman Miller, Eames Office and the estate of Saul Steinberg are paying homage to that moment by releasing a limited run of 500 armchairs adorned with Steinberg's cat drawing. "Being able to celebrate some of the most revered names in art and design from the 20th century through the re-creation of one piece is truly special," says Ben Watson, the president of Herman Miller. "This chair embodies the joy in Herman Miller's approach to modern living."
Painstaking attention to detail was the name of the game on this faithful re-creation of a mid-century classic. The original chair with the cat painting was taken out of its place in the archives of the Eames Institute and digitally scanned to create a 3D file. This file provided an exact template of Steinberg's painting, which could then be produced in near 1:1 fashion to the original, thanks to the hand-painted work of skilled artisans. Each chair also features a true-to-the original color, is sealed with a protective laquer to protect the integrity of its ornamentation, and is hand-numbered and stamped with Herman Miller and Vitra logos on its underside.
Though most Eames Office products masterfully infuse a tiny whiff of whimsey into inherently practical designs, this custom-painted chair takes it a step further by spotlighting the playful nature and open-mindedness of Ray and Charles Eames: no matter how elevated their designs were, they were never too precious to have fun with them or let others put their own touches on them. "This collaboration brings to the foreground the joy and optimism that Charles and Ray Eames consistently brought to their work," notes Watson.
The chair will release on the Herman Miller and Vitra webstores on June 14. 180 units will be available in the USA and North America, and priced at $2,500 USD. 20 units will be available in Japan and priced at ¥328,000 JPY, and the final 300 will be available in Europe and the Middle East, with pricing available on request.
For more from the world of design check out Herman Miller's other recent releases, like poster versions of Alexander Girard's "Environmental Enrichment Panels" and the height-adjustable Passport Work Table.