Prolific Japanese Composer Ryuichi Sakamoto Passes Away at 71
Sakamoto revealed he has been diagnosed with colon cancer in 2021.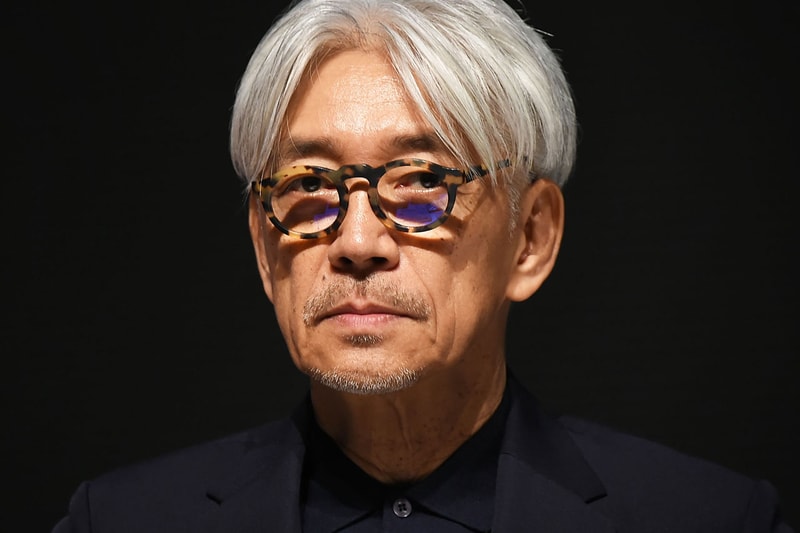 Ryuichi Sakamoto, a prolific composer and musician, passed away at 71 years old. Sakamoto died on March 28, though the news of his death was shared following his funeral on April 2.
Born in 1952 in Tokyo, Sakamoto began composing music early in childhood, eventually attending the Tokyo National University of Fine Arts and Music, where he received both his bachelor's and master's degrees. During his time as a student, he was introduced to electronic music composition and began experimenting with synthesizers.
In 1978, Sakamoto formed the electronic music band Yellow Magic Orchestra alongside Haruomi Hosono and Yukihiro Takahashi. The band has been credited with being formative in developing genres of electronic music, such as J-pop, electro and techno. The same year, he released his debut solo album Thousand Knives.
Over the course of his career, Sakamoto released over twenty solo LPs, composed music for the opening ceremony of the 1992 Barcelona Olympics and established himself as an in-demand scorer of film soundtracks. He has been awarded an Oscar, a BAFTA, a Grammy and two Golden Globes for his work, among other awards.
The singer announced in 2021 that he had been diagnosed with throat cancer, following an earlier battle with throat cancer, during which he took a hiatus from music.
Last November, Sakamoto shared in November that he had been and planned to continue making music throughout his cancer treatment. His final album, 12, debuted in January via Milan Records and Commmons.
"While undergoing treatment for cancer discovered in June 2020, Sakamoto continued to create works in his home studio whenever his health would allow," Sakamoto's Commons management wrote in its statement. "He lived with music until the very end. We would like to express our deepest gratitude to his fans and all those who have supported his activities, as well as the medical professionals in Japan and the U.S. who did everything in their power to cure him. In accordance with Sakamoto's strong wishes, the funeral service was held among his close family members."