Hardware Startup Electronic Materials Office Shows Off Debut Product, an Industrial Low-Profile Keyboard
A functional keyboard engineered out of waste-derived materials.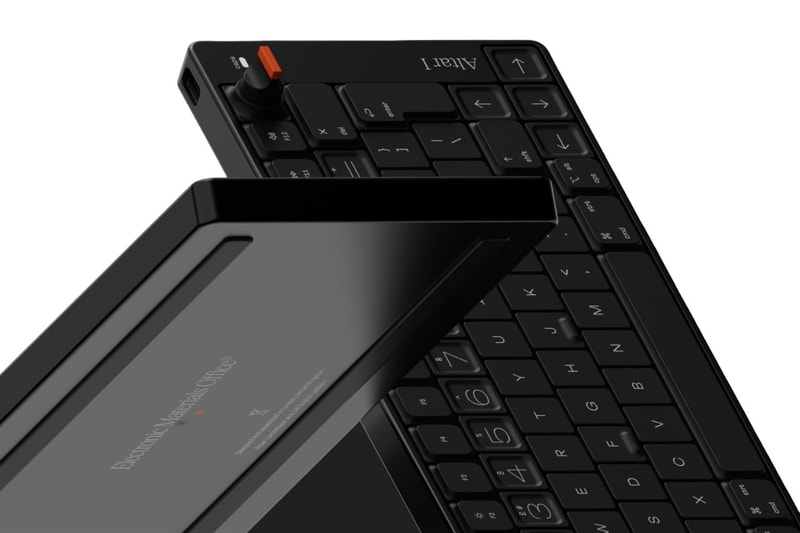 London-based electronics startup Electronic Materials Office has unveiled its debut product, a sustainability-minded computer keyboard. The Altar I is a minimalist, industrial-inspired keyboards constructed out of post-consumer waste-derived plastic.
The slim, low-profile keyboard features a rotary encoder knob, USB-C port and an aluminum monobody. It's available in both U.S. and U.K. layouts and offers Bluetooth connectivity with the power to remember two devices at a time. According to Electronic Materials Office, a novel key type that was designed specifically for the Altar I enables easier touch typing.
For those unfamiliar with the buzzy startup, Electronic Materials Office describes itself as a "future oriented consumer hardware corporation" focused on designing and selling long-lasting electronics made out of sustainable materials. The company was started by product designer Andrew Emerson, who has worked in consumer design across the EV, automotive, fashion and wellness industries for over a decade.
Pre-orders for the Altar I are open on the Electronic Materials Office website on April 6.
In other tech news, Virgin Orbit has shuttered space launch operations "for the foreseeable future."