Virgin Orbit Shutters Space Launch Operations "For the Foreseeable Future"
The Virgin Galactic offshoot has been unable to secure funding.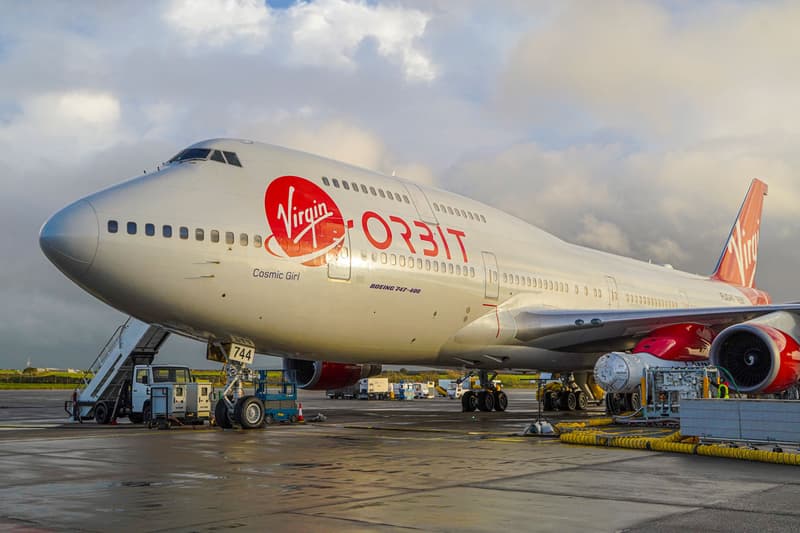 Virgin Orbit, a spin-off venture of Richard Branson's Virgin Galactic, is officially shutting down. The company launched in 2017 with a focus on helping launch Virgin Galactic's small satellites into outer space, beginning with taking over the development of the develop payload-carrier LauncherOne rocket.
According to CNBC, Virgin Orbit is shuttering "for the foreseeable future" due to an inability to secure funding. CEO Dan Hart informed company employees during a meeting on Thursday afternoon, saying that 675 people – almost 90% of the Virgin Orbit workforce – will be laid off immediately. Layoffs will impact departments across the company.
"We have no choice but to implement immediate, dramatic and extremely painful changes…," Hart said during the meeting, per CNBC. "Unfortunately, we've not been able to secure the funding to provide a clear path for this company."
Late-stage talks with potential investors for the company had reportedly fallen through over the weekend, leaving Virgin Orbit with no future source of funding to keep running.
About 100 employees will remain in their roles at Virgin Orbit. As for those laid off, they'll receive a severance package, help in securing their next job and a pipeline for potential hiring at Virgin Galactic.
Throughout its time as a company, Virgin Orbit had created a method of launching satellites by using a modified version of a Boeing 747 jet. The company launched six flights since mid-2020, although only four were successful. Its most recent mission, in January 2023, failed to orbit at the last minute.
In other tech news, Apple's M3 Chip will reportedly outperform the M2 Max and M2 Pro, even with less cores.