Elon Musk Valued Twitter at $20B USD and Signed a Letter Demanding a Pause on Advanced AI Development in This Week's Tech Roundup
Apple is also reportedly including a USB-C in its next AirPod Pros.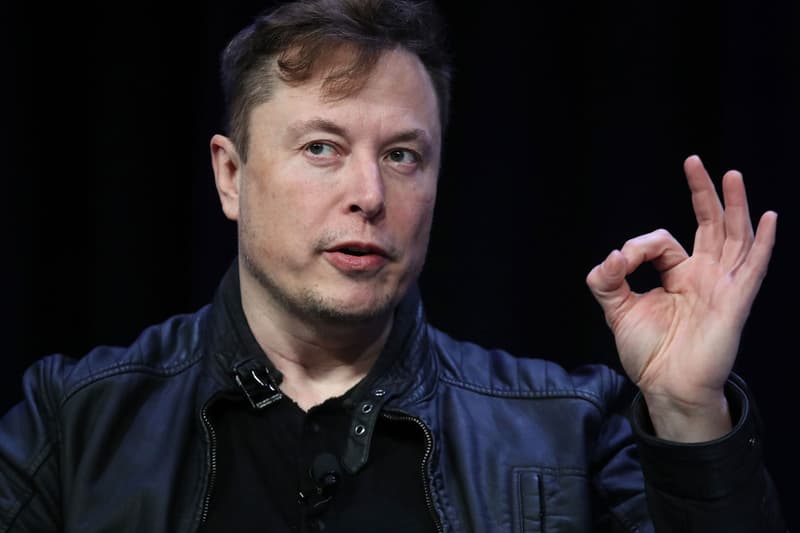 This week, Elon Musk once again made waves throughout the industry. Over at Twitter, a leaked email reportedly sent from Musk to a company employee assessed the platform's value at $20 billion USD, less than half of what he paid for it. And in the AI sphere, the CEO was among several high-profile signees asking for a pause on the development of advanced AI, warning the public of the risks AI can pose if ungoverned.
On the product side, Leica celebrated 100 years of Disney with a limited-edition version of its Leica Q2 camera, while at Apple, rumors suggest that the AirPods Pro 2 will include a USB-C port.
Below, Hypebeast has rounded up the top tech stories of the week so you can stay up to date on trends in the industry.
Leica is commemorating a momentous occasion, 100 years of Walt Disney Studios, with a special limited-edition Leica Q2. The camera pays homage to the iconic Mickey Mouse with a vintage-inspired black and white encasing that resembles a model sheet created by company animators Don Towsley.
The case draws to mind the tracing paper that was used in the studios' earlier years, where animators would draw out figures by hand before transmitting them onto the screen. Leica itself played a major role in the process, as films were often produced via 35mm film projections.
The Leica Q2 Disney "100 Years of Wonder" camera will be available in a limited run of 100 units, priced at $6,981 USD apiece. It'll roll out online and in-store beginning April 2023.
Elon Musk, Andrew Yang and other authorities across AI and computer science have co-signed an open letter requesting that labs stop developing advanced AI until some regulations are put in place to govern it. Published online by a nonprofit called the Future of Life Institute, the letter warns those of the risks that AI poses, especially as it rises to compete with human-level intelligence.
"AI systems with human-competitive intelligence can pose profound risks to society and humanity, as shown by extensive research and acknowledged by top AI labs," the letter reads. "As stated in the widely-endorsed Asilomar AI Principles, 'Advanced AI could represent a profound change in the history of life on Earth, and should be planned for and managed with commensurate care and resources.'"
Signees are asking for the cooperation of labs, as well as individual researchers and governments in enacting policies to control how AI is developed and what it can be used for.
Not too long ago, Elon Musk begrudgingly purchased Twitter for $44 billion USD. The CEO, however, now seems to value the social network at far less. According to an internal email sent to a Twitter employee, which was viewed by The New York Times, Musk described Twitter as being in a "precarious financial position."
He went on to personally value Twitter at $20 billion USD, less than 50% of what it was worth when he acquired it, per the email. On a more optimistic note, Musk said that he believes Twitter will one day be worth $250 billion USD.
The Apple AirPods Pro 2 could be on the way, according to predictions from trusted industry analyst Ming-Chi Kuo. The insider predicted that the model would be rolling out sometime between the second and third quarter of this year.
Kuo also anticipated that the Pro 2 would include a USB-C charging port, in order to comply with new European regulations that require its inclusion across new tech devices. Companies will be required to have a USB-C in products coming out in 2024 and later, meaning it may also be included in the iPhone 15.